Reinventando la salud 🎗️ - Reinventing health
¿Cuántas veces hemos escuchado decir "EN ENERO COMIENZO EL GYM"? O "EL LUNES COMIENZO A IR", y finalmente nunca sucede eso, ya seamos nosotros los actores de ese cuento u otra persona; y es que no todo el mundo está dispuesto a "SACRIFICAR" 40 o 60 min para realizar algún tipo de actividad física, y lo coloco entre comillas porque en realidad lo que estaríamos haciendo es invertir un poco de tiempo en nuestra salud y vitalidad.
[eng]How many times have we heard to say "IN JANUARY I START THE GYM "? Or "ON MONDAY I START GOING ", and finally that never happens, whether we are the actors of that story or someone else; and not everyone is willing to "SACRIFICE " 40 or 60 min to perform some kind of physical activity, and I put it in quotation marks because in reality what we would be doing is investing a little time in our health and vitality.
Hay un humorista venezolano llamado George Harris que realiza un excelente trabajo, en lo personal me encanta y me da mucha risa. Recuerdo que en uno de sus shows los cuales veo por su canal de Youtube, dijo que el no entendía a esas personas que corrían 10 o 15 k al día si igualito se iban a morir. La verdad es que no diré que lo tome a mal pero si desde un punto de vista más crítico como persona que desde joven a practicado algún deporte, me pareció muy nefasto el que dijera eso. Realizar alguna actividad física va más allá de simplemente la apariencia personal, se convierte en una pasión o quizás un hobby para muchos y opinar ese tipo de cosas es como si se le dijera a un artista "Deja de pintar porque igual te vas morir", se que seguramente lo hizo a sentido de colocar más ameno el ambiente y causar algunas carcajadas, solamente algo el comentario.
[eng]There is a Venezuelan comedian named George Harris who does an excellent job, personally I love him and he makes me laugh a lot. I remember that in one of his shows which I watch on his Youtube channel, he said that he didn't understand those people who ran 10 or 15 k a day if they were going to die anyway. The truth is that I will not say that I take it badly but from a more critical point of view as a person who has practiced a sport since I was young, I found it very bad that he said that. Doing some physical activity goes beyond just personal appearance, it becomes a passion or perhaps a hobby for many and to say that kind of thing is like telling an artist "Stop painting because you will die anyway ", I know he probably did it to make the atmosphere more enjoyable and cause some laughter, just something the comment.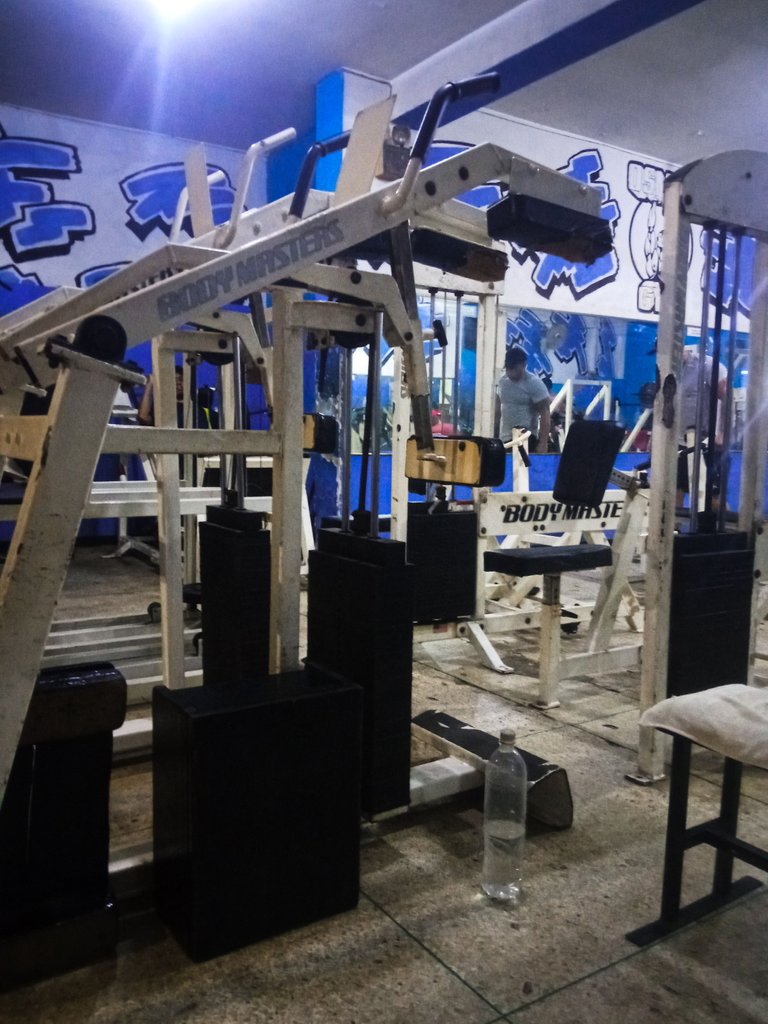 El día de hoy decidí después de hace mucho tiempo volver al gimnasio, después de unas semanas de no tener actividad física "deportiva" por entrar en una rutina que la verdad ya me estaba fastidiando, tomé la decisión de entrar nuevamente en este tipo de acondicionamiento. Desde que era bastante joven siempre practicado algún deporte y con el tiempo le agarré mucho cariño a siempre mantenerme activo deportivamente. Con el pasar de los años fui adquiriendo cada vez más responsabilidades y el tiempo libre comenzó a disminuir notablemente, ya practicar alguna actividad deportiva cada vez se hacía más complicado, sin embargo busque la manera de reinventarme y siempre mantenerme activo.
[eng]Today I decided after a long time ago to go back to the gym, after a few weeks of not having any "sport" physical activity because I got into a routine that was really bothering me, I made the decision to get back into this type of conditioning. Since I was quite young I always practiced some sport and over time I became very fond of always being active in sports. Over the years I acquired more and more responsibilities and free time began to decrease significantly, and practicing any sporting activity became more and more complicated, however I looked for a way to reinvent myself and always stay active.
Pase de practicar béisbol a practicar atletismo, luego estuve un tiempo en el gym, posteriormente inicié en baloncesto y natación para luego entrenar boxeo. Entre todas esas disciplinas estuvo inmersa la calistenia una de las cosas que más me gusta hacer, sin embargo luego de varios meses enfocado netamente a ella me aburrí un poco de esa rutina así que decidí volver a reinventarme volviendo a un gym, seguramente diré solo un tiempo y luego vuelva a buscar otra disciplina pero la idea es mantenerse siempre activo y nunca atascado.
[eng]I went from baseball to athletics, then I spent some time in the gym, then I started basketball and swimming and then boxing training. Among all these disciplines was immersed calisthenics one of the things I like to do, however after several months focused purely on it I got a little bored of that routine so I decided to reinvent myself by returning to a gym, surely I will say only for a while and then return to find another discipline but the idea is to always stay active and never stuck.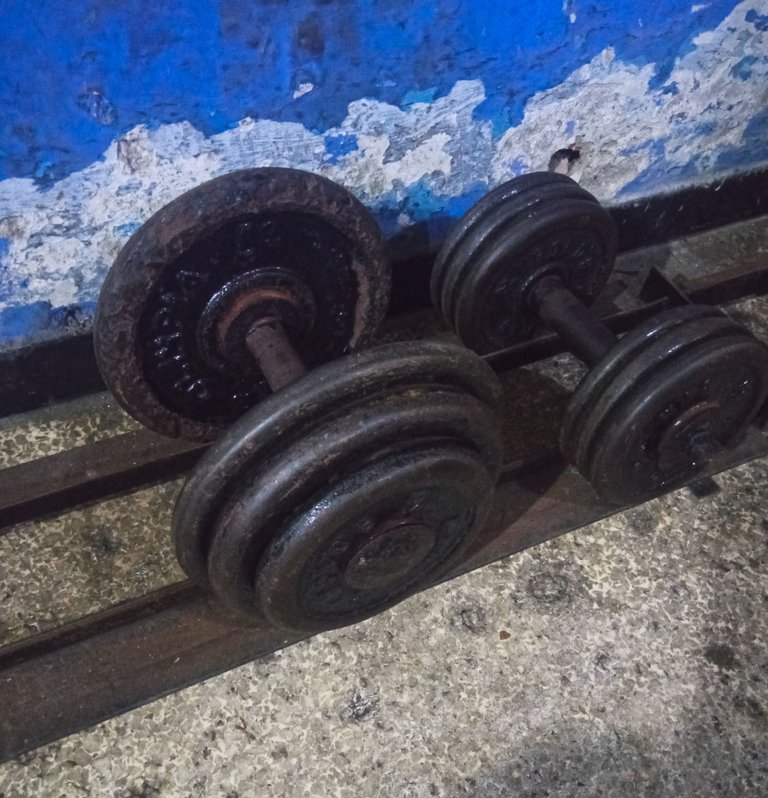 Muchas personas colocan como excusa la falta tiempo, pero cuando se quiere se puede y se busca la manera, como dice por ahí "quien quiere besar busca la boca", en mi caso busco siempre de estar haciendo cosas nuevas, quizás dentro dentro de unos meses practique ciclismo, o trx, o quizás vuelva a entrar natación, no se sabe el tiempo lo diré. Pero trataré siempre mantenerme activo. Recuerdo una frase que me dijo un chef hace muchos años la primera vez que entrenaba en el gym "Hace deporte es hacer salud", por el sol nunca he parado.
[eng]Many people put as an excuse the lack of time, but when you want you can and you look for the way, as they say "who wants to kiss looks for the mouth ", in my case I always look to be doing new things, maybe in a few months I will practice cycling, or trx, or maybe I will go back to swimming, I do not know the time I will say it. But I will always try to stay active. I remember a phrase that a chef told me many years ago the first time I trained in the gym "Doing sport is doing health ", because of the sun I have never stopped.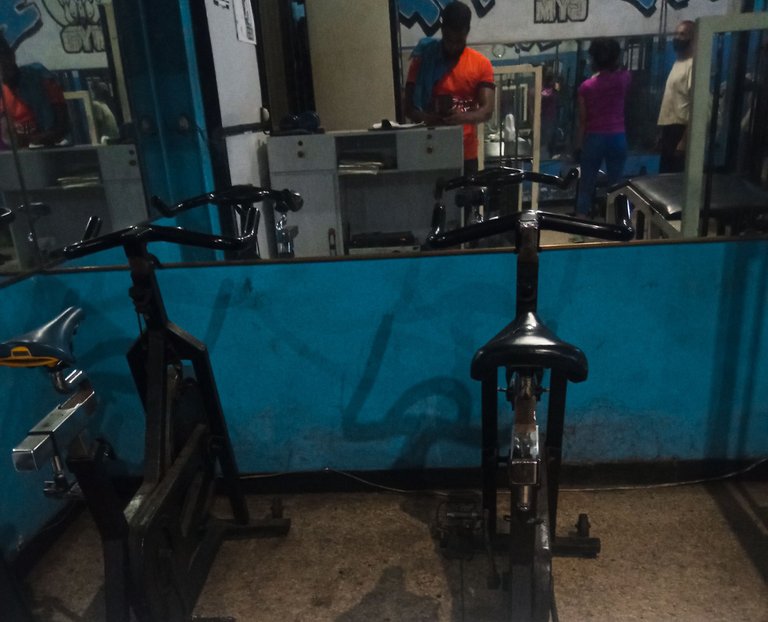 Cada vez que veo a personas practicando alguna actividad física me llena de alegría, me hace sentir bastante y eso me motiva. He visto que en los últimos años mucha gente de ha sumado a algún tipo de actividad deportiva, seguramente inician por moda pero con el tiempo se vuelve una pasión y eso es lo verdaderamente importante.
[eng]Every time I see people practicing some physical activity it fills me with joy, it makes me feel very good and that motivates me. I have seen that in the last few years many people have joined some kind of sporting activity, surely they start for fashion but over time it becomes a passion and that is what is really important.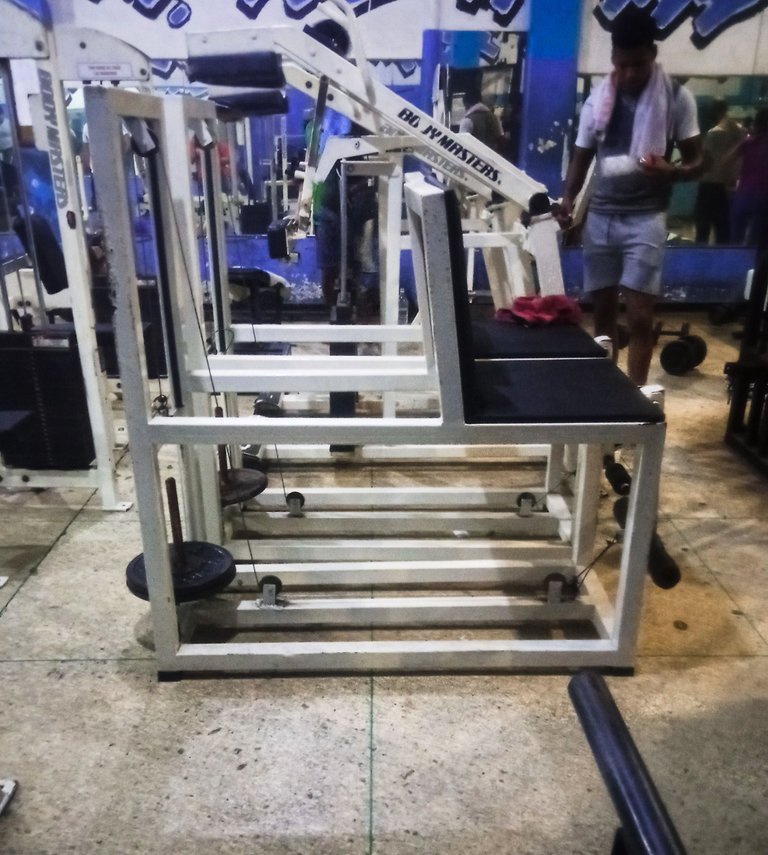 ---
Si te gusto esta públicación déjamelo saber en los comentarios. Sigue aportando tu granito de arena para que sigamos creciendo como comunidad y haciendo cosas muy interesantes. Que Dios me los bendiga siempre Hivers, hasta un próximo post.
[esp] If you liked this publication let me know in the comments. Keep contributing with your grain of sand so we can keep growing as a community and doing very interesting things. God bless you always Hivers, see you in the next post.
Todas las imágenes son propia tomadas desde mi Redmi 9 - All images are my own taken from my Redmi 9
TEXTO TRADUCIDOS EL DEEPL.COM - TEXT TRANSLATED ON DEEPL.COM
---
---