foam party
What could this be? Ignore the title, please :)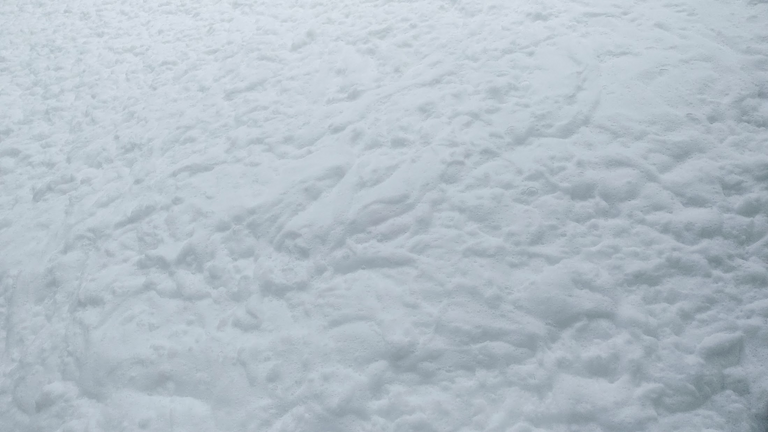 Yes, it's a foam. A shaving foam? Well ... Let's take a few steps back in time.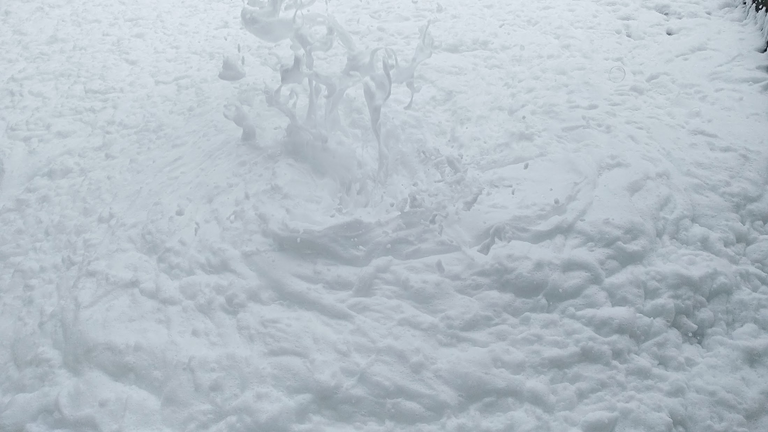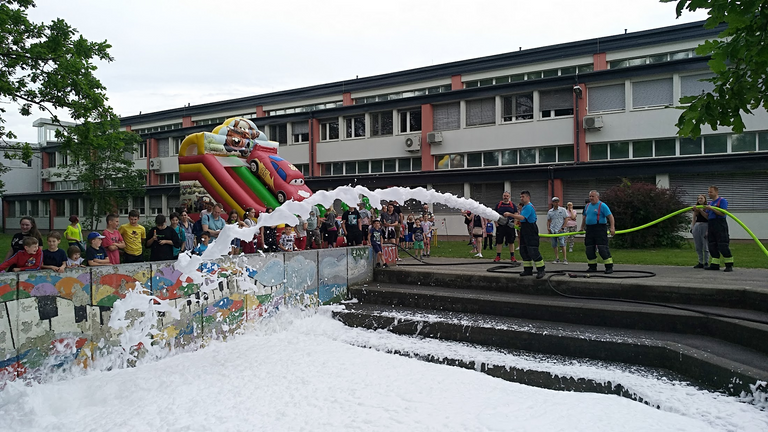 Look at this, it's a firefighter filling the basin with the foam. Why?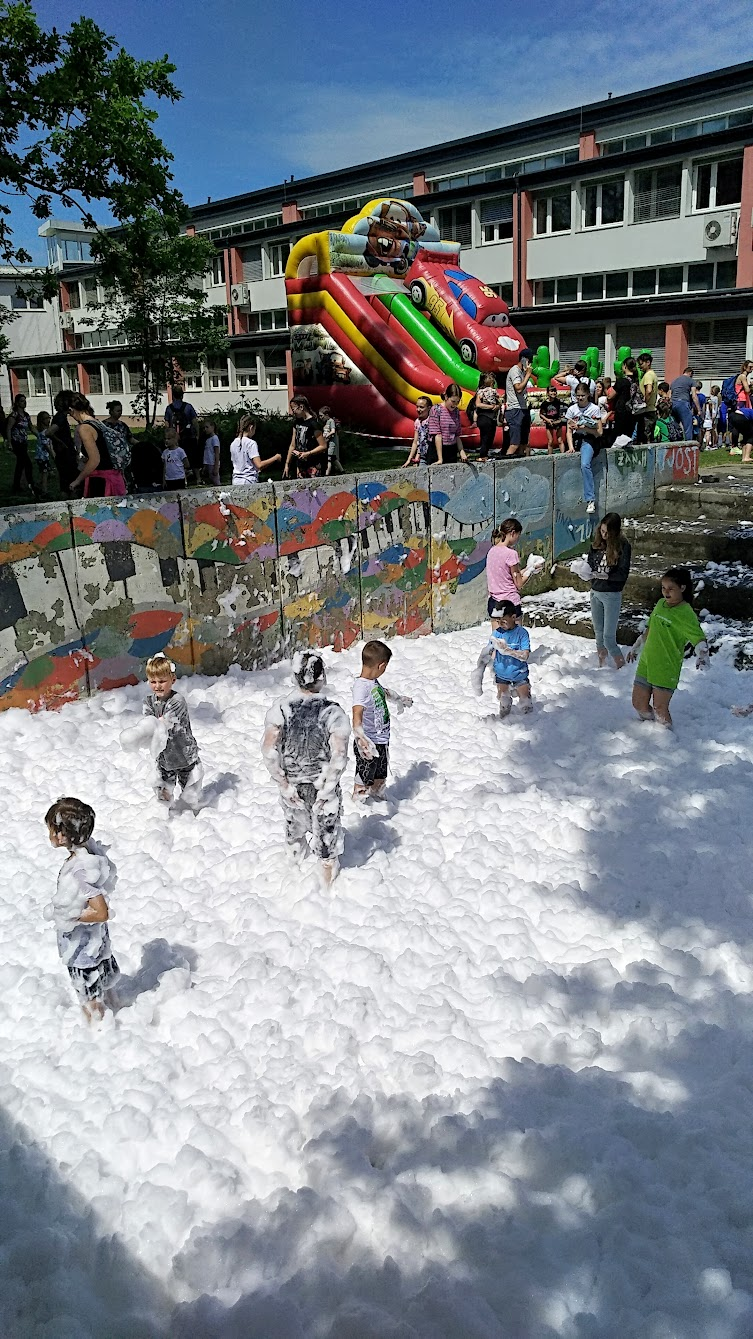 Kids loved it!
The foam pool was one of the attractions this Saturday when there was a Sports day at our local primary school. Sports and cultural societies were presenting their work and offerings, there were stands with pancakes, pop corn, pizza, and other healthy food, and many sports activities were taking place, a morning family run included, ...
This all was for a good cause since while paying for the activities were collecting money for the School Fund.
It was great to see so many happy people present, having fun on a sunny day, doing things together, contributing, and laughing, ...
This is how life in a community should be all the time!
---
Better and better
:ervin :lemark
---
---