Sunday in Logarska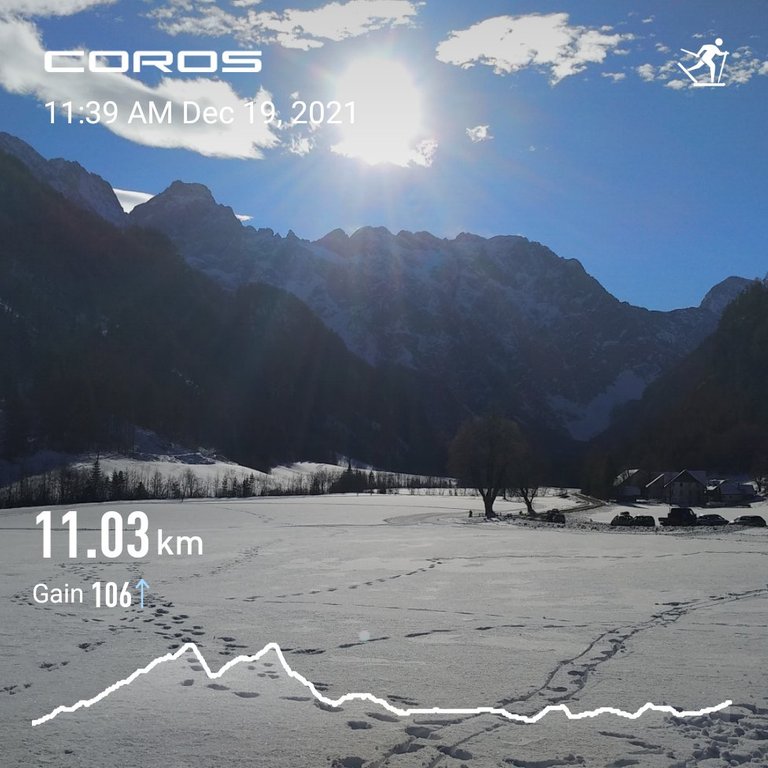 ---
It really was a lovely day in the snow in Logarska Valley. My wife and I were cross-country skiing on the perfectly prepared tracks there.
The shortest day in the year is very close and the sun is low on the horizon. This leaves precious little time when the sun's rays can peek above the mountain tops and lit the valley below with their warmth.
Hre the southern half of the central meadow is already in the shadows.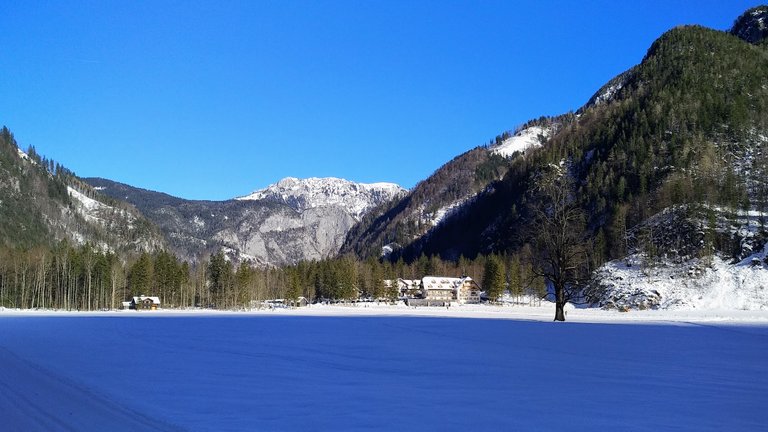 We parked our car a kilometer into the valley and went south, made a loop there and returned north for an additional couple of loops.
What a difference a few kilometers can make. YOu can see here that the sun is well above the mountain ridge while several kilometers up the valley the steep mountains face blocks the sun already.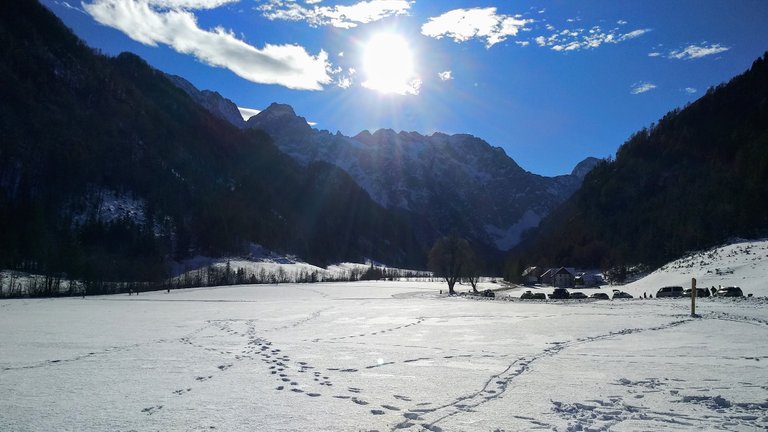 It was a great day spent on snow.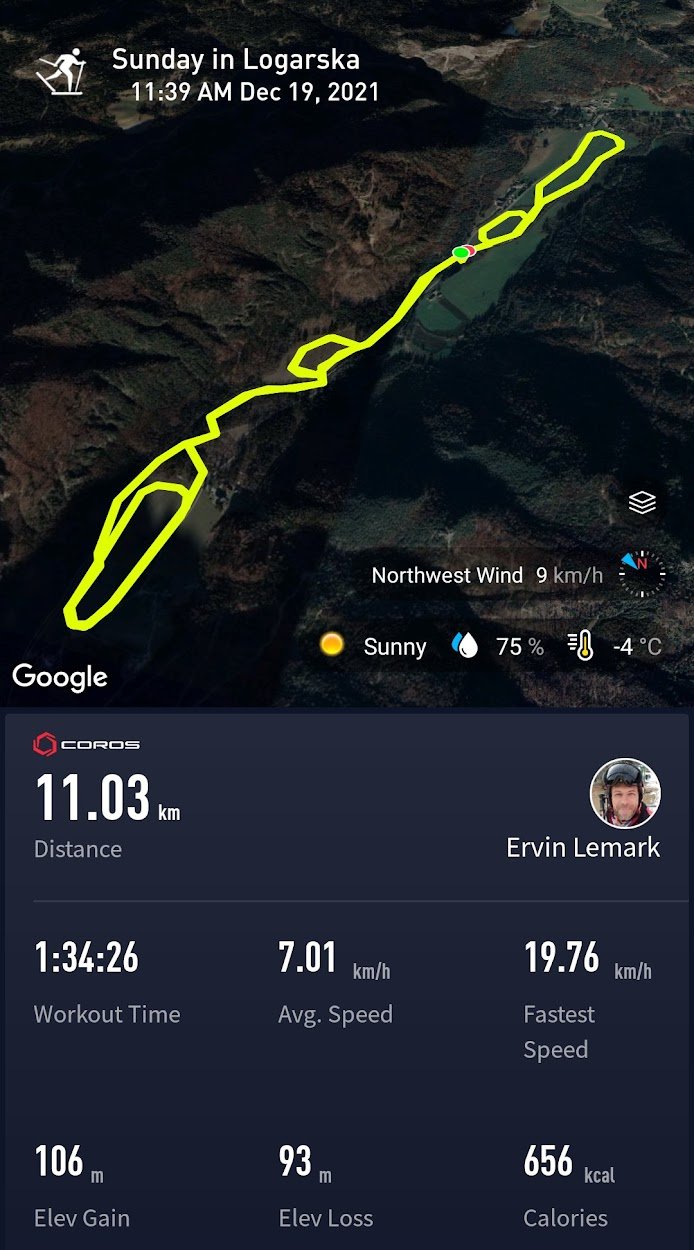 There are plenty of tracks in Logarska Valley. Around 15 kilometers in total. At least two-thirds of them are well suited for beginners like me. Both classical and skating technique is possible. The snow is perfect. The weather is fabulous. What are you waiting for?
---
Check out some detailed info at my EXHAUST page
Join me in testing out EXHAUST!
---
Proof of Cross-Country Skiing Run on Strava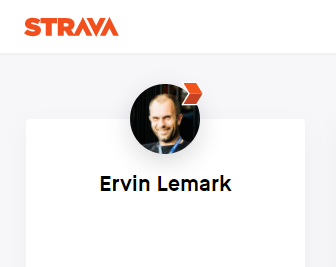 This run on Strava | Strava profile
---
All the physical activity data that I display in my @exhaust and @actifit reports is gathered with the help of Coros Pace sports watch and displayed with Coros app.


---
Better and better
---
---
---