El Judo dice presente en #Fulldeportes - Escuela de Judo Villacurana ( video entrevista ) - Original Content

---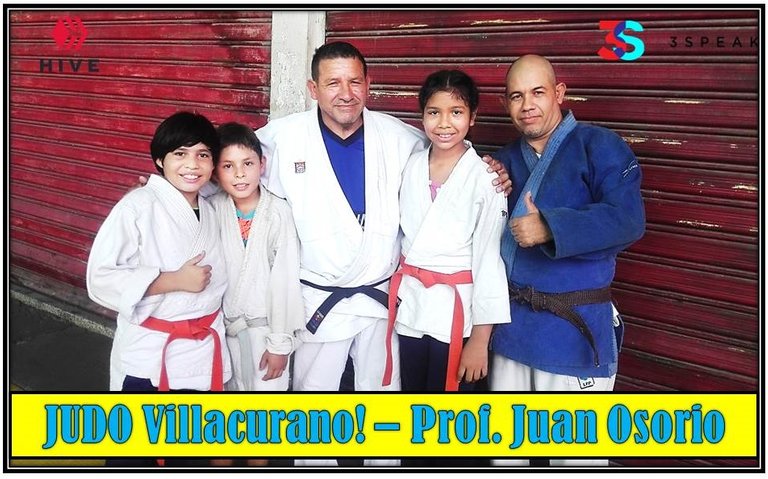 Hola querida comunidad hispanohablante de #hive y en especial a la gran comunidad deportiva de @fulldeportes, hoy el profe Gabo se presenta nuevamente trayéndoles la actualidad y el acontecer deportivo que se desarrolla en los diferentes escenarios para la práctica del deporte en todo el territorio del Municipio Zamora y más en especifico desde la pequeña ciudad de Villa de Cura ( Aragua - Venezuela ).
Este pasado día sábado 02 de octubre cuando nos dirigíamos a cubrir la jornada de los encuentros por la "Copa Nuestra Señora de las Mercedes" en un campeonato de FUTSAL que se está realizando en el Centro Deportivo de la Coromoto tuvimos la grata sorpresa de conocer a un profesor que en estas mismas instalaciones imparte las clases de una disciplina marcial muy poco conocida por los habitantes y que realmente valió la pena reseñar en especial para la plataforma y la comunidad hispana deportiva de Hive.
Hello dear Spanish-speaking community of #hive and especially to the great sports community of @fulldeportes, today Prof. Gabo presents again bringing you the news and sporting events taking place in the different scenarios for the practice of sport throughout the territory of the Municipality Zamora and more specifically from the small town of Villa de Cura (Aragua - Venezuela).
This past Saturday, October 2nd, when we were on our way to cover the day's matches for the "Copa Nuestra Señora de las Mercedes" in a FUTSAL championship being held at the Coromoto sports center, we were pleasantly surprised to meet a teacher who teaches a martial discipline in these same facilities that is very little known by the locals and that was really worth mentioning, especially for the platform and the Hispanic sports community of Hive.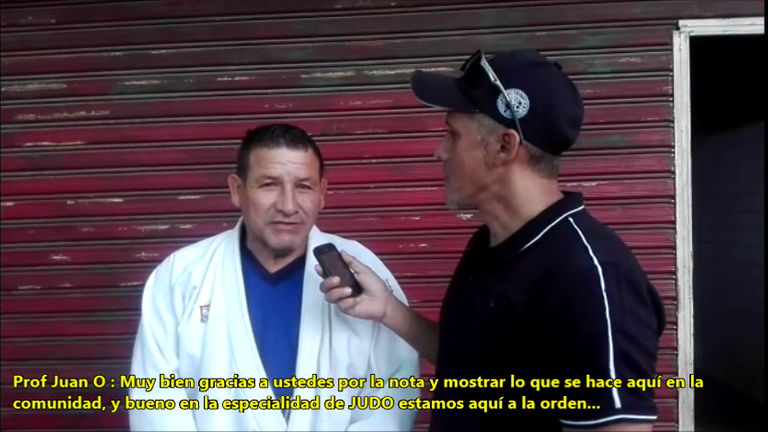 Durante el desarrollo de los juegos de Futsal pudimos entonces conversar un poco con el Prof. Juan Osorio quien es el que actualmente por más de una década lleva la cátedra de Judo en la ciudad y aprovechó para darnos sus impresiones de la situación actual que vive este deporte dentro del municipio Zamora y de las necesidades que esta amerita para su crecimiento y desarrollo.
Invitamos a ver la entrevista en el video del canal de #3speak que aunque el audio no es el mejor se le agregaron subtítulos en español para una mayor y mejor comprensión de la entrevista; esto mientras seguimos trabajando por mejorar estos aspectos técnicos por lo cual pedimos disculpas adelantas a nuestra estimada audiencia.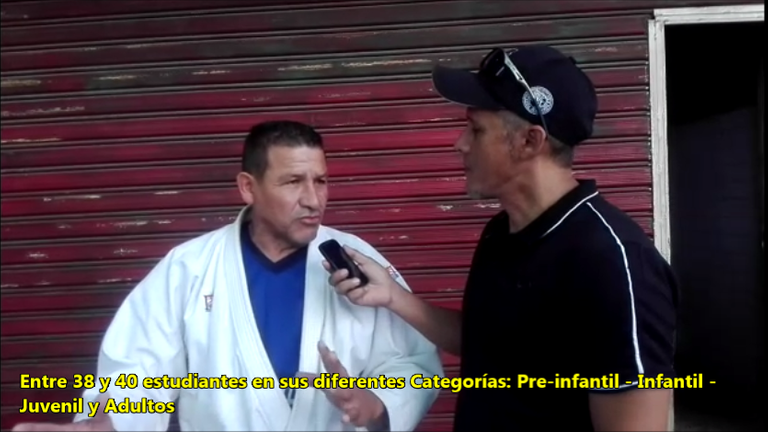 During the development of the Futsal games we could then talk a little with Prof. Juan Osorio who is the one who currently for more than a decade leads the teaching of Judo in the city and took the opportunity to give us his impressions of the current situation that lives this sport within the municipality Zamora and the needs that this deserves for its growth and development.
We invite you to watch the interview on the video channel #3speak that although the audio is not the best we added subtitles in Spanish for a greater and better understanding of the interview; this while we continue working to improve these technical aspects for which we apologize in advance to our esteemed audience.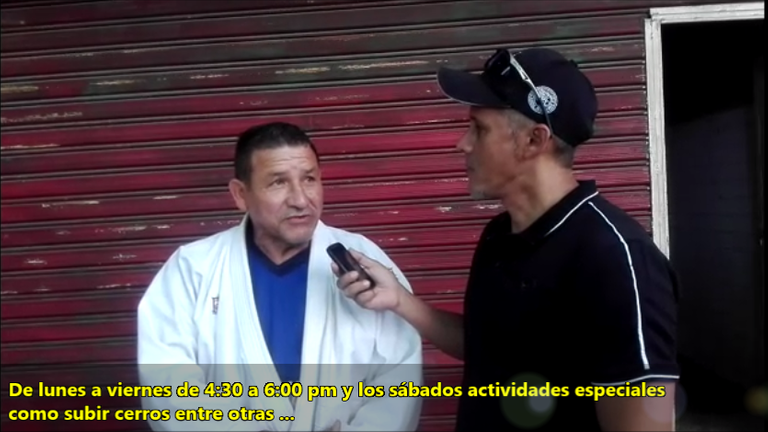 Durante la entrevista agregó el tiempo que se tiene practicando este deporte y como él junto su equipo ha conseguido llevar atletas a varias finales y obtenido campeones en diferentes categorías desde la infantil hasta la adulta en los diferentes torneos y competencias que se realizan en el territorio nacional.
Pronto estaremos ampliando mayor información una vez que ya sabemos los horarios de las practicas y podamos conocer más a fondo la historia de la escuela, sus estudiantes y las anécdotas deportivas que bien quieran compartir con nosotros y mostrarles a Hive y a toda la comunidad hispanohablante de la plataforma las bondades y satisfacciones que brinda este maravilloso deporte para la salud y el bienestar de las personas.
During the interview he added the time he has been practicing this sport and how he and his team have managed to take athletes to several finals and won champions in different categories from infant to adult in different tournaments and competitions that take place in the national territory.
Soon we will be expanding more information once we already know the practice schedules and we can learn more about the history of the school, its students and sports anecdotes that you may want to share with us and show Hive and the entire Spanish-speaking community of the platform the benefits and satisfactions that this wonderful sport provides for the health and welfare of people.
Translated with www.DeepL.com/Translator (free version)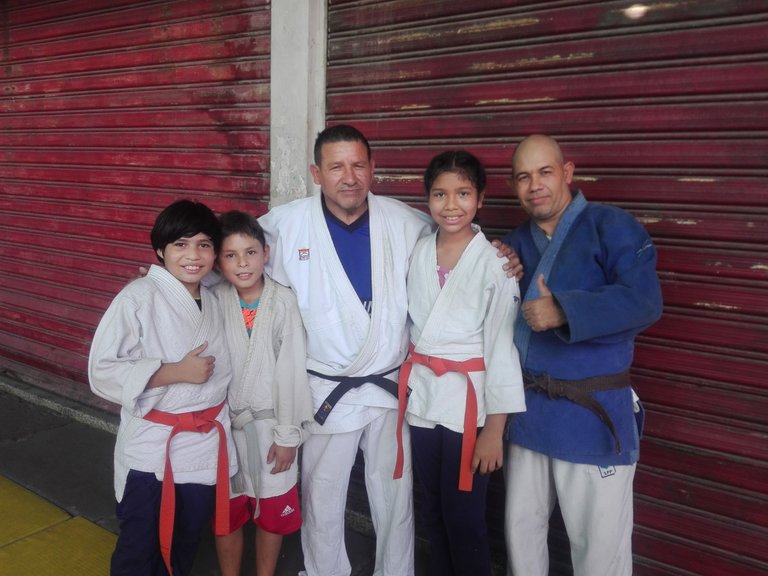 Estudiantes de la escuela de Judo villacurana junto al Prof. Juan Osorio en el Centro Deportivo de la Coromoto - Villa de Cura
---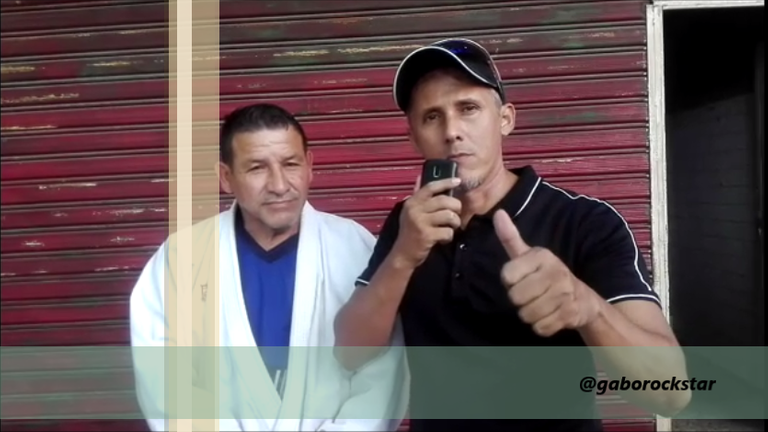 Nota:
Todas las imágenes y material audiovisual son de mi autoría y fueron captadas con la lente de una cámara digital Lumix Panasonic de 14 megapixeles de resolución para luego ser editado en el programa movie maker de Windows Seven. Me asistió en el reportaje el usuario @Yusmi. Esta es una producción original para la comunidad @fulldeportes en #hive.
---
▶️ 3Speak
---
---