"Las Mercedes Fútbol Club" - Entrevista a la Prof. Leidy Díaz - VIDEO - Futsal Villacurano ( esp/eng

---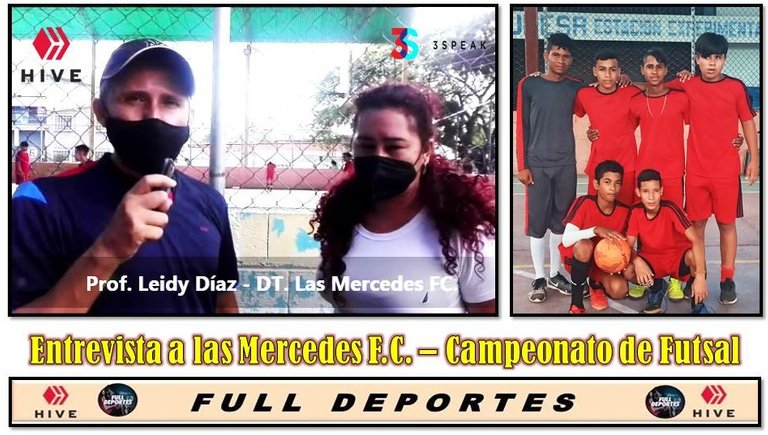 El día de ayer sábado 30 de octubre se jugó la novena fecha correspondiente al campeonato local de futsal "Nuestra Señora de las Mercedes" que se estará celebrando durante 8 semanas todos los días viernes, sábados y domingos en las instalaciones del complejo deportivo del sector "La Coromoto" una populosa barriada de la ciudad de Villa de Cura ubicada en la carretera Nacional La Villa - San Juan.

En esta oportunidad vieron acción varias de las categorías inscritas en dicho torneo desde tempranas horas de la mañana hasta mediada la tarde. Nuestro equipo reporteril se acercó a la cancha para entrevistar a la Prof. Leidy Díaz quien además de Directora Técnica del Club "las Mercedes" es también profesional del Derecho y una persona comprometida con el deporte local.

Yesterday, Saturday, October 30, the ninth date of the local futsal championship "Nuestra Señora de las Mercedes" was played, which will be held for 8 weeks every Friday, Saturday and Sunday at the facilities of the sports complex of "La Coromoto", a populous neighborhood of the city of Villa de Cura located on the National Highway La Villa - San Juan.
On this occasion several of the categories registered in the tournament saw action from early morning until mid-afternoon. Our reporter team went to the court to interview Prof. Leidy Diaz who besides being the Technical Director of the Club "Las Mercedes" is also a law professional and a person committed to local sports.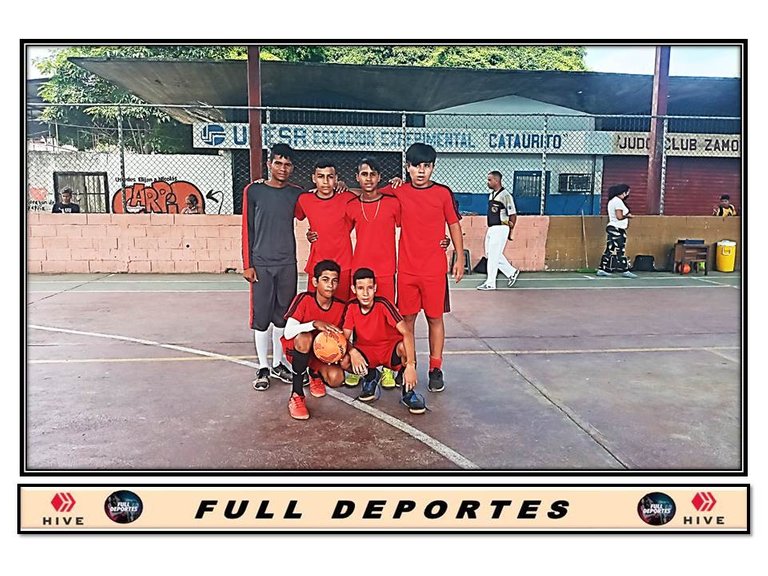 Las Mercedes FC
La profesora Leidy D. resaltó entre otras palabras la importancia de haber recibido la invitación a participar en el torneo por el prof Carlos quien es el organizador del mismo y vecino de su localidad. Destacó además durante la entrevista las posiciones en las tablas de sus diferentes categorías hasta el momento manteniéndose en el torneo en los primeros puestos de clasificación
Por otro lado nos comentó que también tiene equipos en la modalidad de Fútbol campo y mencionó un torneo que se está organizando para este próximo mes de diciembre que llevaría por título "Copa Navidad" y que se estaría celebrando en las instalaciones del campo deportivo del liceo Alberto Smith en el sector la Represa de la ciudad de Villa de Cura.. Les invito a ver el video!
Professor Leidy D. highlighted among other words the importance of having received the invitation to participate in the tournament by Prof. Carlos who is the organizer of the tournament and a neighbor of her town. She also highlighted during the interview the positions in the tables of the different categories so far, keeping in the tournament in the top positions of classification.
On the other hand he told us that he also has teams in the field soccer modality and mentioned a tournament that is being organized for this coming December that would be titled "Copa Navidad" and would be held in the facilities of the sports field of the Alberto Smith high school in the La Represa sector of the city of Villa de Cura. I invite you to watch the video!
Translated with www.DeepL.com/Translator (free version)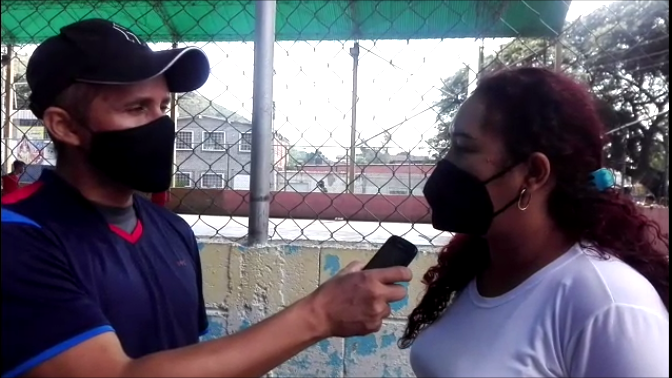 Todas las fotografías al igual que el material audiovisual son de mi autoría y fueron captadas con la lente de un celular samsumg a-10 para posteriormente ser editadas en los programas power point y movie maker de windows sevwn. Colaboró en la asistencia fotográfica la usuaria @yusmi. Esta es una producción original para la comunidad @fulldeportes en la plataforma #hive.
All photographs as well as the audiovisual material are of my authorship and were captured with the lens of a samsumg a-10 cell phone to be subsequently edited in power point and movie maker windows sevwn programs. The user @yusmi collaborated in the photographic assistance. This is an original production for the @fulldeportes community on the #hive platform.

Te invito al Discord de la comunidad Votovzla donde encontrarás excelente entretenimiento con sus moderadores, entrevistas , retos, juegos concursos y mucho más... Es una excelente comunidad para crecer junto a sus usuarios en confianza, cordialidad y gran amistad, les invito a unirse pronto...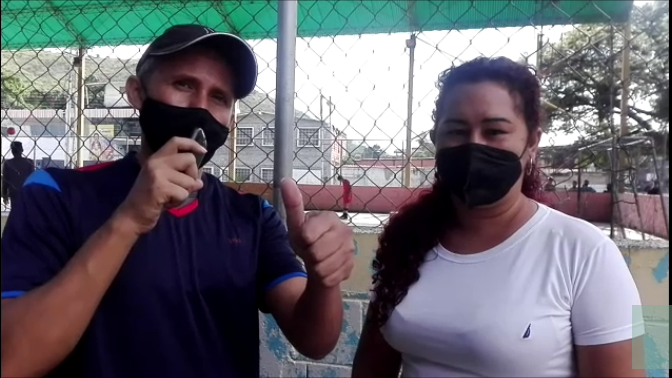 ---
▶️ 3Speak
---
---