Clausura del campeonato de Micro Fútbol de Villa de Cura ( Venezuela ) cobertura especial 2da. Parte - Esp/Eng - VIDEO Original Content

---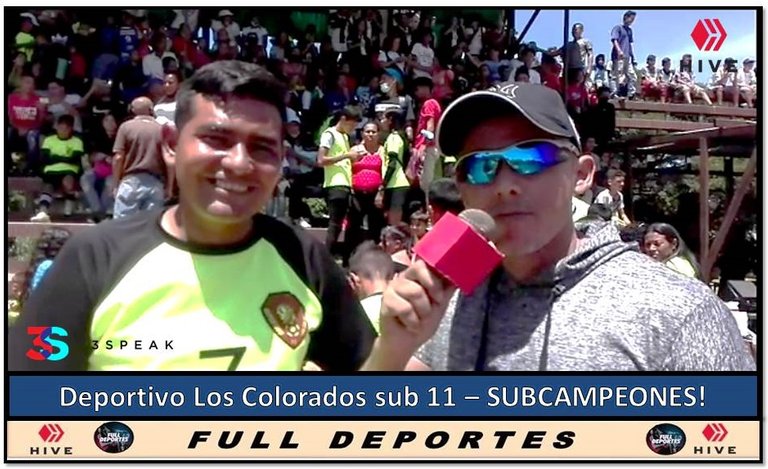 Luego de ver como se coronaba campeona la categoría sub 09 del club Deportivo Los Colorados y celebrar en toda la tribuna saltaron con la misma emoción a la cancha los muchachos de la categoría sub - 11 que en palabras del técnico Adrián Esaá era el equipo que tenía mas "chance" de titularse campeón de las tres categorías que disputaron finales este pasado sábado 25 de septiembre pero el destino les tenía preparado otro resultado.

La categoría sub-11 del Club Deportivo Los Colorados se enfrentó a su similar de Juventudes de Mata de Café "Juvemaca" del Dt Victor Oropeza por la gran Final en las instalaciones deportivas del campo del liceo "Alberto Smith" de la ciudad de Villa de Cura resultando vencedor los muchachos de Juvemca 3 goles por 1 en el tiempo reglamentario para así convertirse en los nuevos campeones infantiles de la categoría 2021.

After seeing how the U09 category of Deportivo Los Colorados was crowned champion and celebrating in the stands, the boys of the U11 category jumped onto the field with the same emotion. In the words of coach Adrián Esaá, they were the team that had the best "chance" of becoming champions of the three categories that played in the finals this past Saturday, September 25, but destiny had another result in store for them.
The U-11 category of Club Deportivo Los Colorados faced their similar of Juventudes de Mata de Café "Juvemaca" of Dt Victor Oropeza for the great Final in the sports facilities of the field of the high school "Alberto Smith" of the city of Villa de Cura resulting winner the boys of Juvemca 3 goals for 1 in regulation time to become the new children's champions of the category 2021.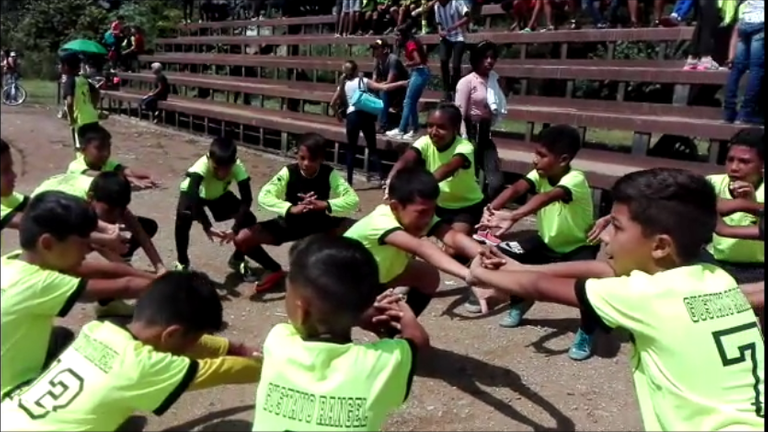 Momento en que el equipo "juvemaca" realizaba ejercicios de calistenia previo a su partido contra Los Colorados
Los equipos saltaron al terreno de juego a las 9 y 30 am como se tenía previsto por el comité organizador. Los dirigidos por Adrián Esaá se adelantaron en el marcador cuando la jovencita Oriana Sánchez con un certero cabezazo dentro dela rea batía a la portería rival brindándole la alegría a la fanaticada de los Colorados que sentían que ya eran campeones; luego al transcurrir los minutos los muchachos de "juvemaca igualaron el marcador y ya para el final marcaron dos goles más dejando sin posibilidades a Los Colorados quienes luego del tercer gol bajaron los brazos y no pudieron a pesar de las palabra de su técnico volver al partido.
Para conocer un poco más a fondo el trabajo y las expectativas que encierra esta gran final entrevistamos a dirigentes del club y a su entrenador durante el desarrollo del primer partido donde verás entre otras cosas los mejores momentos del mismo en esta primera entrega. Les invito a ver el video!
The teams took the field at 9:30 am as scheduled by the organizing committee. The team coached by Adrián Esaá took the lead when the young Oriana Sánchez with an accurate header inside the area beat the rival goal, bringing joy to the fans of Los Colorados who felt that they were already champions; then as the minutes passed the boys of "juvemaca" equalized the score and by the end they scored two more goals leaving Los Colorados with no chance, who after the third goal gave up and could not return to the game despite the words of their coach.
To learn a little more about the work and expectations of this great final, we interviewed club leaders and their coach during the development of the first game where you will see among other things the best moments of it in this first installment. I invite you to watch the video!
Translated with www.DeepL.com/Translator (free version)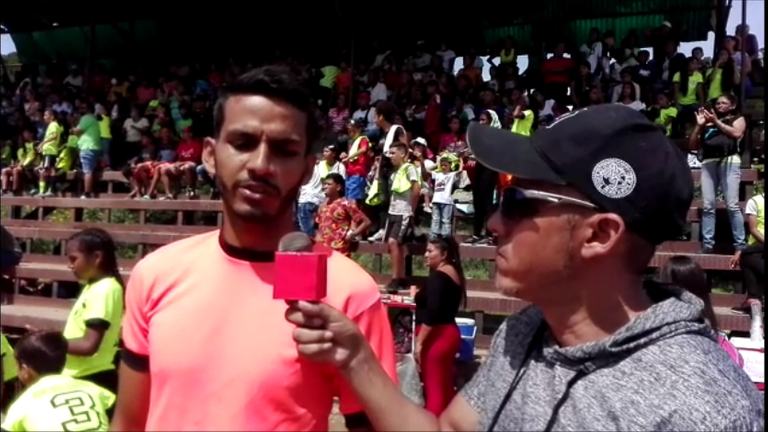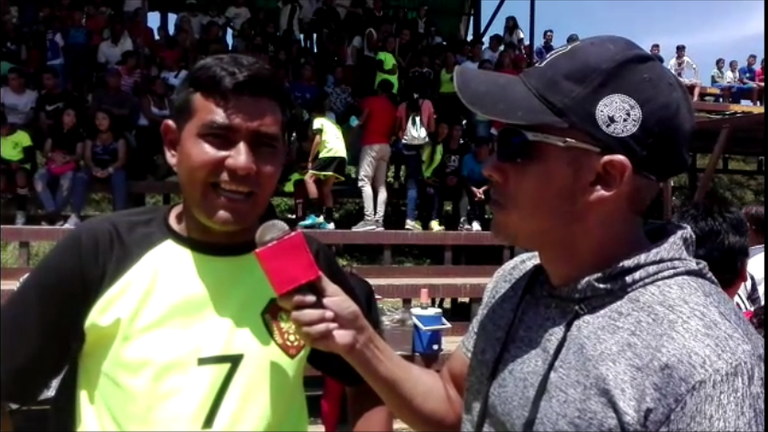 Adrián Esaá - DT. Deportivo Los Colorados
Todas las fotografías al igual que el material audiovisual son de mi autoría y fueron captadas con la lente de un celular samsumg a-10 para posteriormente ser editadas en los programas power point y movie maker de windows sevwn. Colaboró en la asistencia fotográfica la usuaria @yusmi. Esta es una producción original para la comunidad @fulldeportes en la plataforma #hive.
All photographs as well as the audiovisual material are of my authorship and were captured with the lens of a samsumg a-10 cell phone to be subsequently edited in power point and movie maker windows sevwn programs. The user @yusmi collaborated in the photographic assistance. This is an original production for the @fulldeportes community on the #hive platform.

Te invito al Discord de la comunidad Votovzla donde encontrarás excelente entretenimiento con sus moderadores, entrevistas , retos, juegos concursos y mucho más... Es una excelente comunidad para crecer junto a sus usuarios en confianza, cordialidad y gran amistad, les invito a unirse pronto...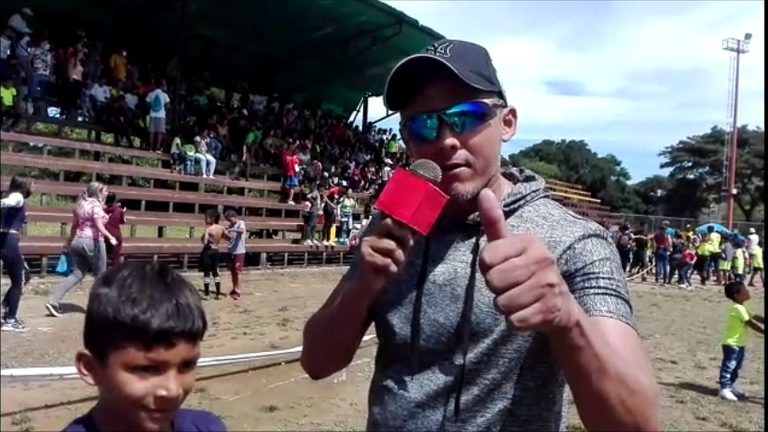 ---
---
---
▶️ 3Speak
---
---