Reforzando mi front lever 💪 | [SPA🇻🇪] [ENG🇺🇲] |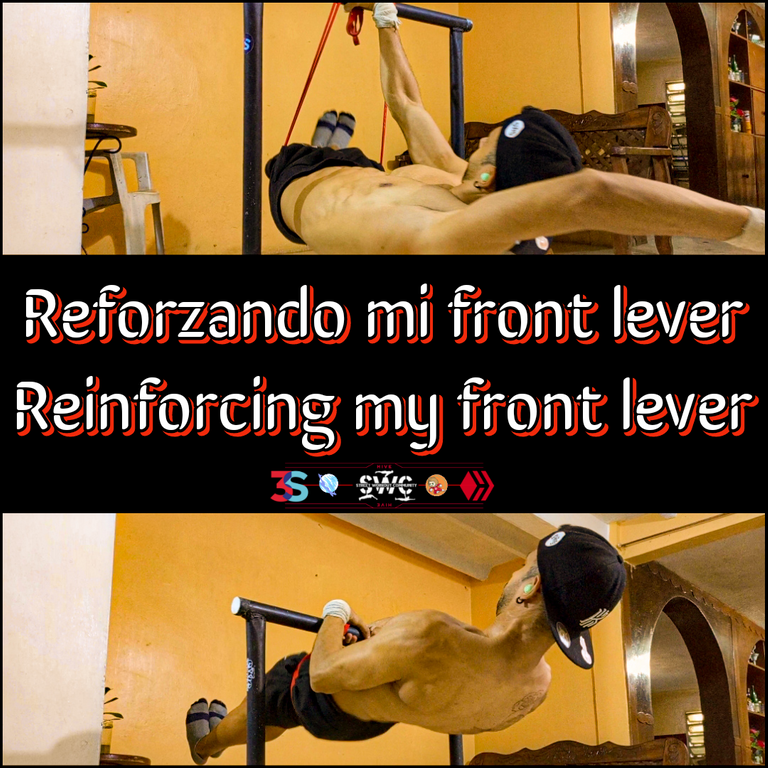 ---
---
---

---
Reforzando mi front lever 💪 | [SPA🇻🇪] [ENG🇺🇲] |
---
Reinforcing my front lever 💪 | [SPA🇻🇪] [ENG🇺🇲] |
---

---
Buen día compañeros de hive y miembros de
SWC
. soy Brayan
@Hidekinagatari
. En esta ocasión les quiero compartir un entrenamiento de front lever que realice en mi casa, en el cual estuve trabajando ejercicios complementarios para reforzar la musculatura implicada en este elemento, además de hacer trabajos técnicos para mejorar postura y ganar pliopercepcion en otros elementos como las pull ups o el one arm. Está es otra manera de entrenamiento que se puede realizar, aunque la mayoría son con banda elástica, es bastante agotador y puede sobrecargar mucho los músculos si no estás adaptado a este tipo de entrenamientos, aún así, les quise traer este entrenamiento ya que algunos les puede servir a algún ejercicio que realicé en esta rutina y añadirlo a las suyas. Cabe destacar que todos los ejercicios realizados son específicos para el front lever y su musculatura, todos nos pueden ayudar a mantener fuerte esa musculatura implicada para evitar lesiones y generar una mayor adaptación con el uso de la banda elastica, la cual yo recomiendo muchísimo ya que los encaminará a subir el nivel además de ayudarles a entender ciertos aspectos técnicos de este elemento 💪🏼.
---
Good morning fellow hive and SWC. I'm Brayan @Hidekinagatari. This time I want to share with you a front lever workout I did at home, in which I was working complementary exercises to strengthen the muscles involved in this element, in addition to doing technical work to improve posture and gain plioperception in other elements such as pull ups or one arm. This is another way of training that can be performed, although most are with elastic band, it is quite exhausting and can overload the muscles if you are not adapted to this type of training, even so, I wanted to bring this training as some may serve some exercise that I performed in this routine and add it to yours. It should be noted that all the exercises performed are specific to the front lever and its musculature, all can help us to keep the muscles involved strong to avoid injury and generate greater adaptation with the use of the elastic band, which I highly recommend as it will lead you to raise the level and help you understand certain technical aspects of this element 💪🏼.
---

---
VIDEO 🎬
---

---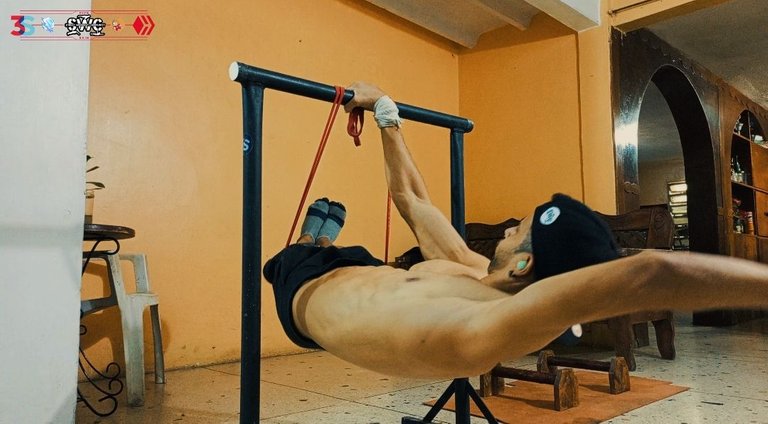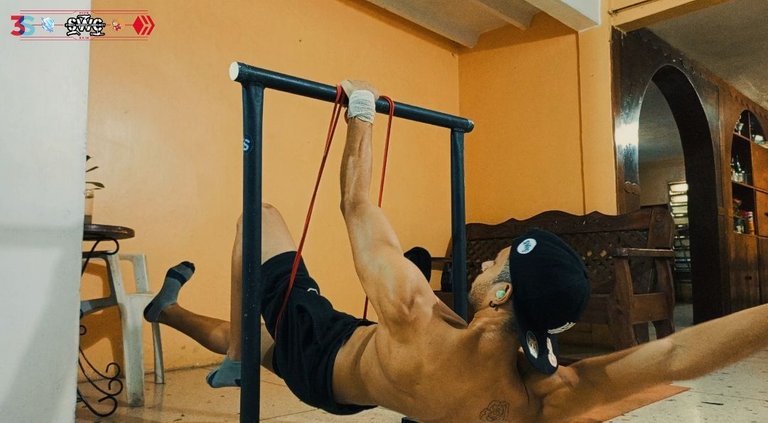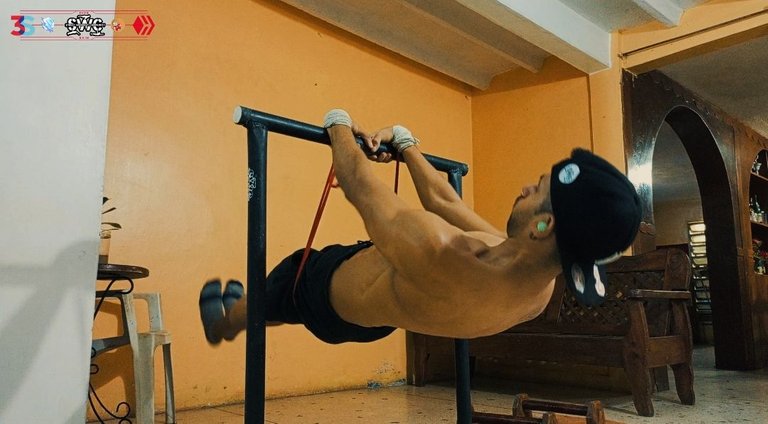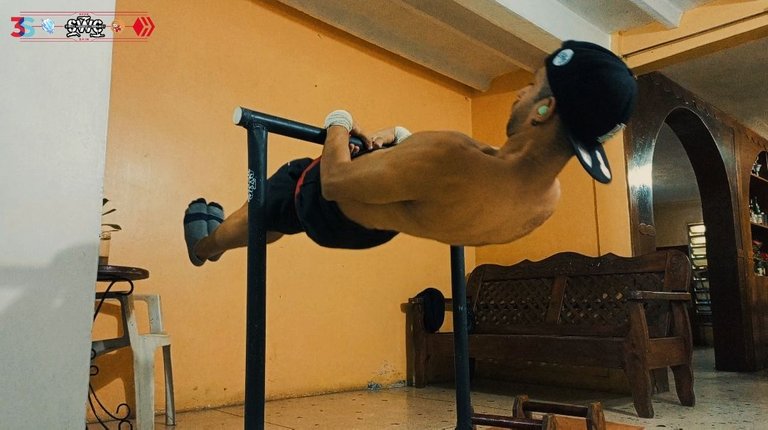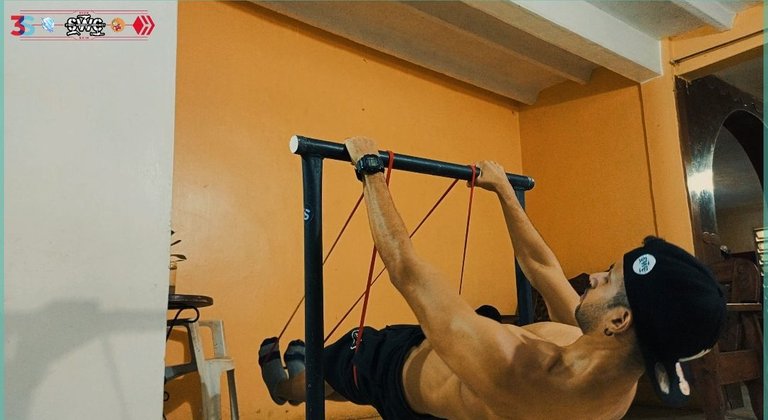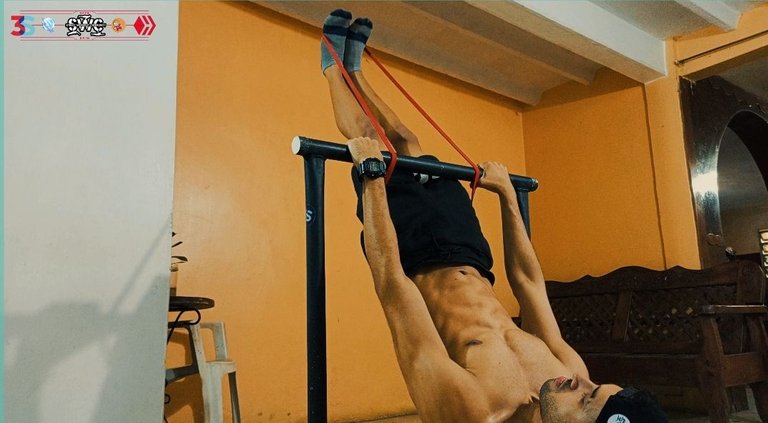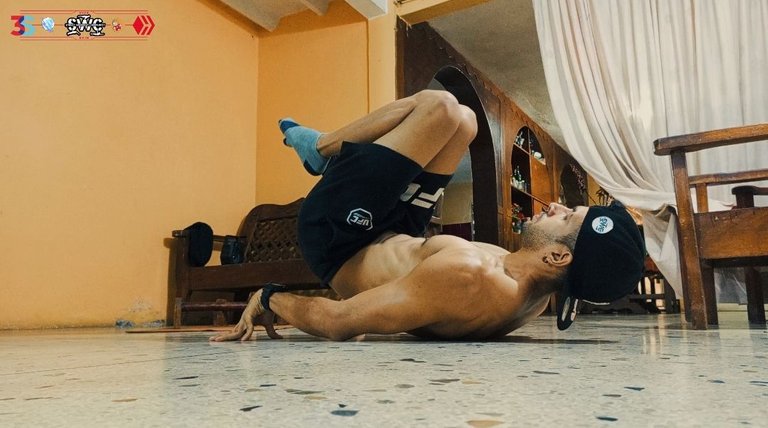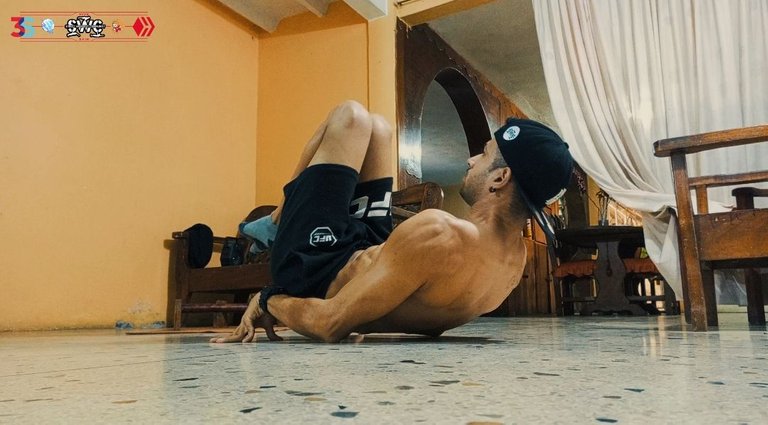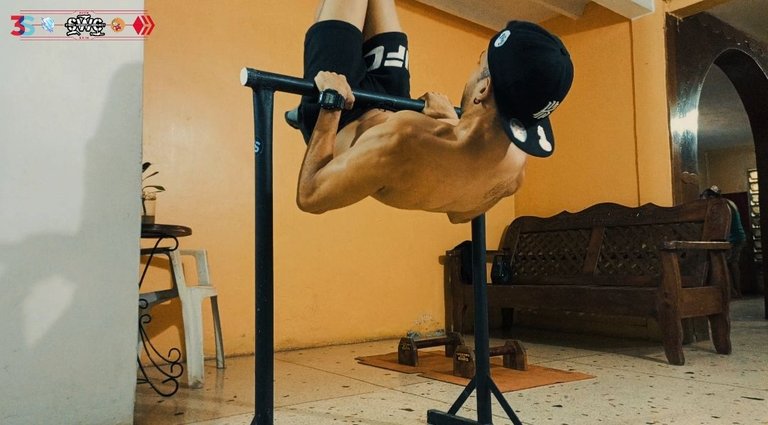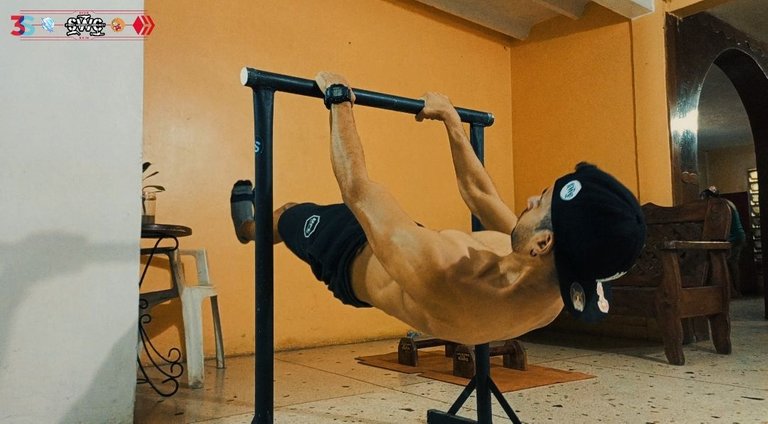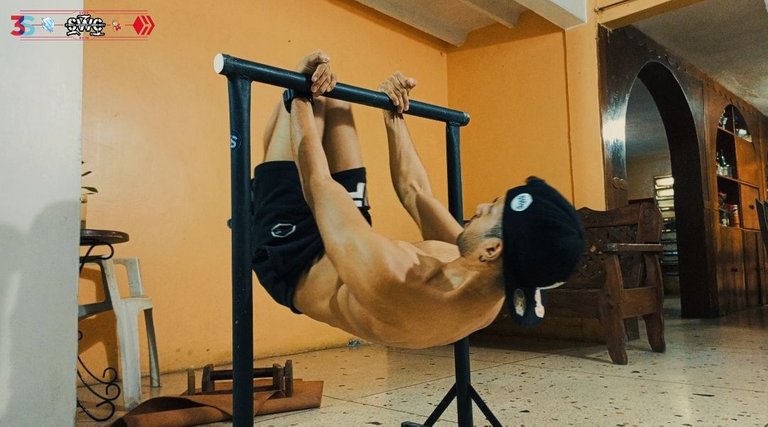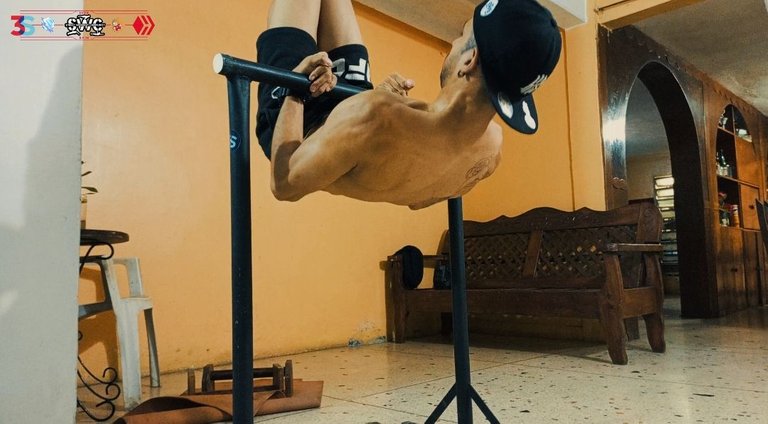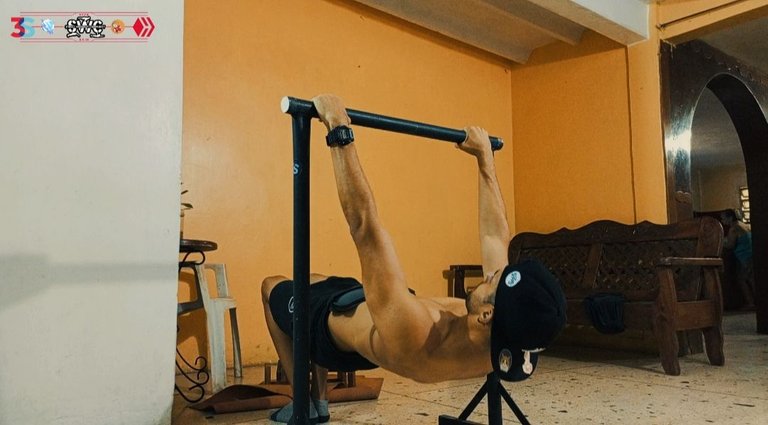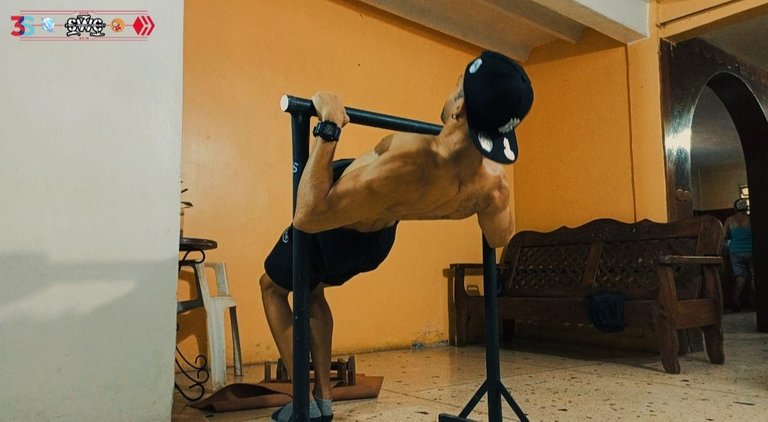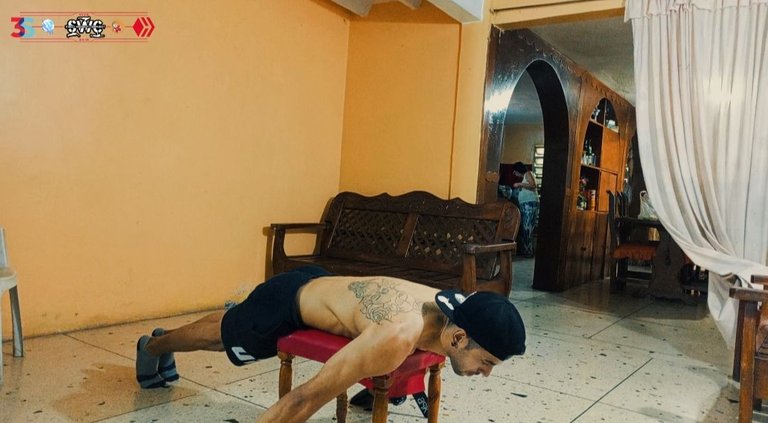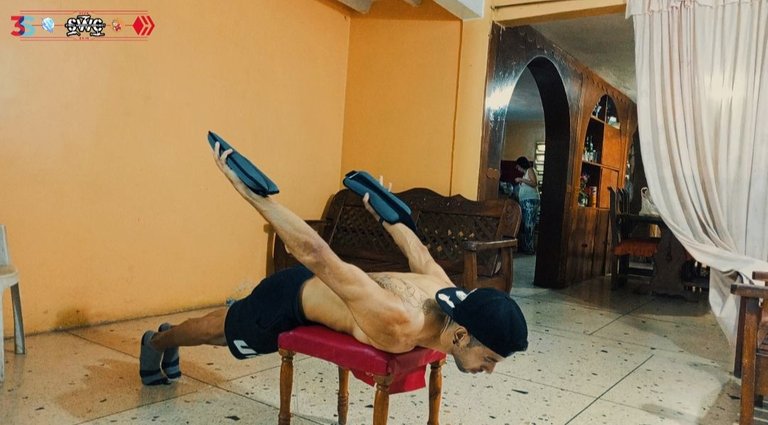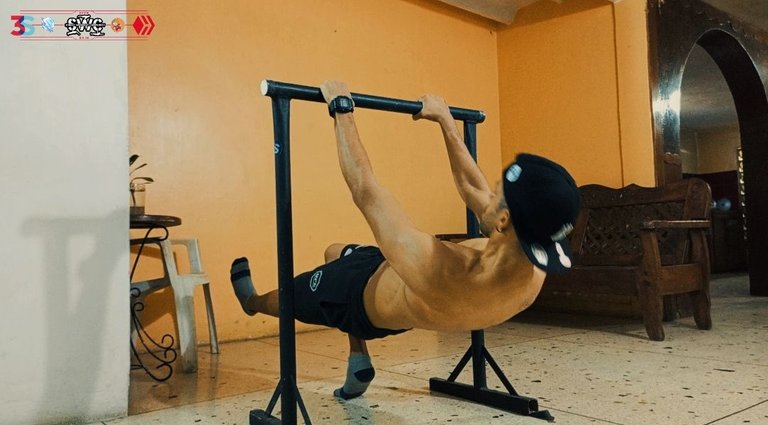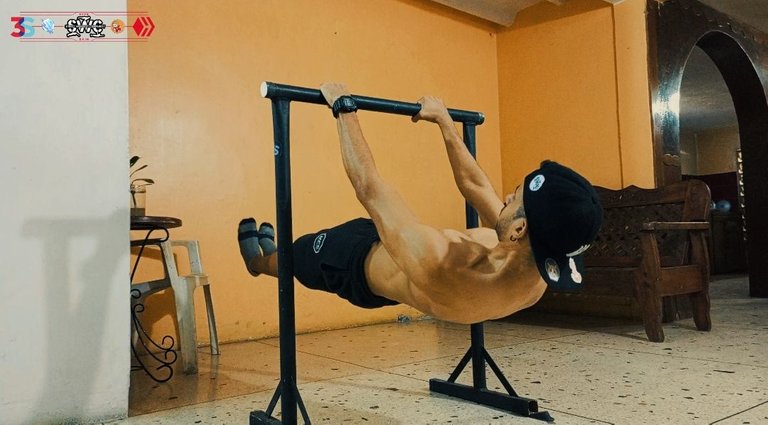 ---

---
Bueno compañeros, esto fue todo lo que les quise compartir hoy, espero que les guste y puedan tomar uno que otro ejercicio para su rutina de front lever, los recomiendo mucho, ya que se trabajan zonas que quizás no puedas alcanzar a entrenar correctamente, y con ciertos ejercicios si lo hacemos. Es importante también saber realizar la técnica correcta en cada ejercicio, aunque me falta por pulir, hay que intentar ser lo más estricto posible para seguir mejorando. Muchas gracias 👋🏽.
---
Well fellows, this was all I wanted to share with you today, I hope you like it and you can take one or another exercise for your front lever routine, I highly recommend them, because you work areas that perhaps you can not reach to train properly, and with certain exercises if we do. It is also important to know how to perform the correct technique in each exercise, although I still need to polish, we must try to be as strict as possible to continue improving. Thank you very much.👋🏽
---

---
---