Farewell Erika, You Will Be Missed

It is with a heavy heart to inform everyone that @erikasue is no longer with us. We received the sudden news last August 15, 2022 in the afternoon. She was waiting near a street post for her sister, @pinkchic when a driver lost control of their vehicle causing it to accidentally crash into Erika. The specific details of the incident are still unclear such as whether the driver was apprehended. However, the point of this post is to inform everyone our community's loss.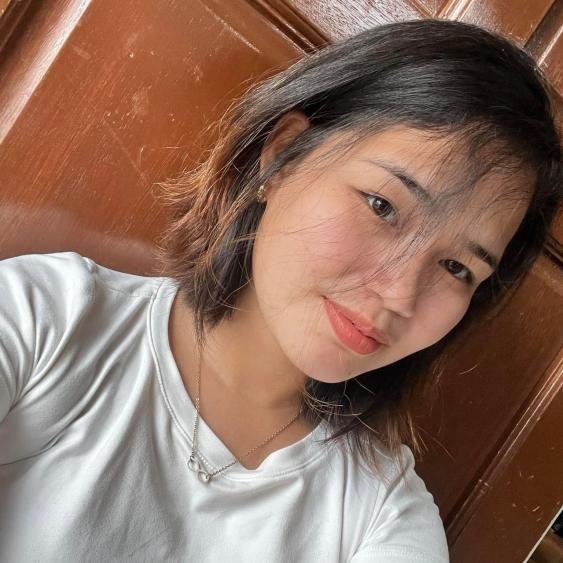 We have confirmed this news and have seen the graphic content from a video taken live at the site of impact. It was not a pleasant sight to see a community member who joined during our discord activities, chat with us hours prior to the incident, left us with encouraging messages during our last interactions together be seen on the side of the road.
You might be familiar with here occasional posts on the Hive Open Mic Community.
Anyone who has ever witnessed a pedestrian accident can relate and even more so if it involved someone dear to them. We don't want to share those graphic images here. We'd rather remember her for the good times.
Our community grieves with Erika's family. She was a Hive member that had a lot of potential on the platform. She was helpful with the newbies, offered encouragement to those that want to try Hive Open Mic, an onboarder, an active member on HivePH, and much more.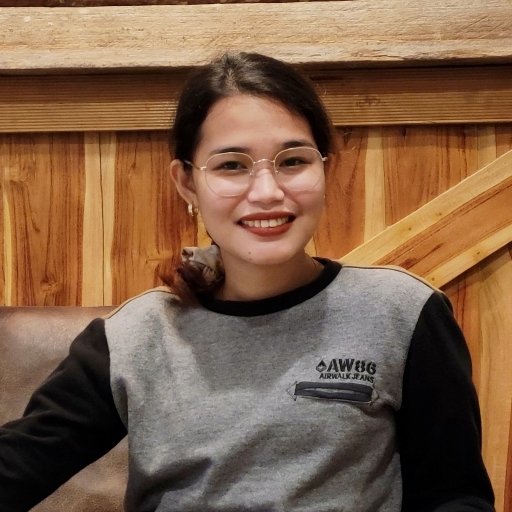 Hours past after the news, there was nothing but shock, confusion, and recalling the good times we had with her on the server and on the blockchain. This is proof of how the social relationships are powerful on the blockchain. This was how much influence she had on everyone she met.
And it probably stings even more when her sister recounts how much she would talk about how fun she was having on Hive. For the limited time she had with us, she made a lasting impression.
---
All the rewards this post receives will be given to her family members (@pinkchic) to help with the funeral costs. We'll be accounting all donations received. She will be finally laid to rest on August 19, 2022, Friday. We have gained permission to share this post from Erika's sister, @pinkchic.
We do not endorse any Hiver who wishes to start doing their own fund raising for @erikasue. But we also do not discourage anyone to extend their help with this community's effort. We also entertain the possibility that some users may exploit this event for their own selfish gain so please be mindful about charity posts you want to support for Erika.
---
Here are the messages from the people whom Erika has touched in this community:
---
From chichi18:
It's heartbreaking to hear about your passing, Erika. I met you through the @hiveopenmic community, where we were always encouraging and supporting each other. I never met you personally but I know and felt that you are a good person. Find peace, and know that you are in my thoughts and prayers.
---
From gyrag:
Sobrang unexpected happenings lahat ng mayroon sa mundo ate, @Erika Sue , we know you can't read this anymore but we know makakarating sayo ito. I'm sad about the news, nakakalaro kapa namin sa ml then biglaang ganito. Thank you sa happiness that you shared, we can no longer see ur "Good morning." Or any chika from u. Masaya akong makilala ka in just a short time, rest in paradise ate. Feel free to visit everyone sa dreams if you wanna say something. Rest in paradise, rest in God's arm. We hope to see you again soon! ❤️
---
From eunoia101:
Thank you for everything. I remember the first day we met, you didn't know anything about me, but you gave me your support. You were one of those I always mentioned. I am thankful to be inside the HivePH community. I was hurt and couldn't process it when I heard the news about you; we just enjoyed the night as we played along together with the gang. Losing a friend is the one I hate the most, but the way I know you. I know you did enjoy things, travelled and explored things. I will always pray for you, hoping that proper action will take. Farewell, my friend. 🥺😇😟😓
---
From jijisaurart:
Erika, I really find you nice, genuine, and easy to vibe with. I'm still in disbelief that you are now with our creator. You will be forever remembered. May you rest in love and peace.
---
From dennnmarc:
We talked rarely, but you have been one of the avid rebloggers in my blogs and I appreciated it so much. You are such a light person, easy to get on the vibe, and you're humourous as well. I have talked to you the night after your accident. You told me you are preparing to write for another blog and you gave me some tips too. Unfortunately, you cannot publish your one last blog. 😭
Wherever you are, whoever you are with, I know you are in a great place. I prayed for you together with my church mates. I pray once again that may your soul rest in peace and do not seek revenge. Justice is in His hands. We will miss you!
---
From anonymous02:
Hey, Erika. We only had a few conversations but I always see your chats on the server. You're easy to deal with, we even played on Discord last last night with other members. I'm shocked and in disbelief after that incident. But I, we, hope you'll find peace.
---
From zbabe:
My dearest Erikasue. You never know how much I admire you. You were the one who taught me to go out of my shell and supported my passion to sing. You always say "Laban dzai, support ko kanunay nimu.!" You never know how those words motivated me to start the passion of singing through video recording. It was really my first time to do so. And I never thought that you taught me how to set up was our last conversation. It was like you waited me to set up and start my journey in singing.
Thank you so much my friend on believing me that I can make it. Your warm words and encouragement helo me a lot to try my best of what I can do through singing. You are the one who wake my passion to sing again. Thank you my friend for I am starting my journey now. I thought that you will be there along the way my journey. I thought you will witness my soon success. You said I will succeed and I just need to continue while you will support me all the way. And I believe that. You might not be here anymore and I won't see you sing again but I will always treasure you and our memories even not in person.
You will be treasured my friend. And I will continue what I started because of you. May you rest in peace my friend and please keep watching us your friends on hive and your family. We will surely miss you.
---
From sensiblecast:
For the brown eyed beautiful soul that I never had an interaction, me waking up on your passing.. struck me so bad I had a wanting feeling of disconnection to this community due fear of losing something or someone. Even so I never met or interacted with you. But as some point makes an inspiration to the living that life is short and we must keep those that exist in our circle closer than ever, in real life or online. I can tell you are a down to earth, kind hearted and caring soul to your peers, friends most specially with your fam.
You will be missed, You are an inspiration to others and will always remain that way. but God or Universe or what ever higher being it is, summons you, because you're needed for higher purpose in their realm. I hope i get to meet you some day too. ✨💫❤️

---
From ayane-chan:
Just a few nights ago, you were still requesting me to sing in the comment section, playing games in the Discord, and chatting happily with us since you were promoted to Angkan Sirena. You were one of the Filipino Hivers that I admire. Though we don't talk that much here, I felt you were one of my sisters here in Hive and somehow got closed to in a shor period of time. Then one day, I just knew that you were gone. It hurts a lot seeing that video online. I cried even though I never met you. Wherever you are now, I'm praying for your happiness. May you rest in peace. Thank you for the memories. You will be surely missed. 💕

---
From cindee08:
Our hearts were deeply saddened when we heard the news about your passing. I remember the first time I heard you sing. You caught my attention because you have the voice of an angel! Erika Sue , we will certainly miss you! Gone too soon! Rest in paradise, dear! Until we meet again.

---
From jude.villarta:
Sue, my heart sank about what happened. I'm sorry if we didn't get to meet soon even though you've been coming in my place a lot of times. When u said you wanted to meet me in person, i was happy and i could imagine us talking about hive in Robinson valencia since it's the only place you ever go to here. I wish i took the courage to meet you back then, i am filled with regrets and i can't believe i'll be meeting you soon in that state. You know, you were the one who encouraged me to sing on hive, like in my 2 years in the platform i didn't even do that... You inspired me to do it.
2 days ago, i was happy with all our quirkiness in the group. Just when everything started to get fun.. You passed away.. Seeing you in that video hurts.. Wherever you are right now sue.. I hope you are in Peace..Thank you for everything sue

---
From mervinthepogi:
I know that we don't talk much but I hope that you may rest in peace, and to be with our creator soon. Rest in Peace.

---
From wittyzell:
At first I really couldn't believe that you're gone. I didn't want to believe it. You were so happy chatting with us, goofing around and even responding to comments in Hive. I was in shock that you're now gone. You even messaged me in the morning, asking about the Ghibli Museum. I shall go there for you, I know you really want to go. I'll bring you there with me. And I really hope you become a mermaid in your next life as what you have wished, that was what you told me in our last interaction on chain.
I'm still in tears as I recall our moments together. It may be brief but I felt like I have known you for a long time already. I still could remember your smile, and the very first time I read one of your posts. To our very dearest friend Erika Sue, I will forever keep you in my heart. You're one of the sweetest person that I have ever met online. I hope you rest in peace.

---
From chileng17:
I know that we rarely talk but one thing for sure...You will be missed.. rest in peace you beautiful soul Erika Sue

---
From leoneil:
We haven't really interacted at all, but just by judging your posts and messages both in Hive and Discord tells me you're a good person. May you have eternal rest.

---
From ruffatotmeee:
Yo' Erika, kay bilis mo namang nawala. Di pa tayo gaanong close pero feeling ko talaga masaya kang maging kaibigan. Nakakalungkot lang na ang bilis mong umalis. Ni hindi pa tayo super close, feelinh close pa naman ako kaya for sure mangyayari sana yan soon, kasooo 🥺. Di man maganda ang way ng paglisan mo, sobrang sakit man ng huling naranasan mo, sana diyan sa kinaroroonan mo ngayon ee masaya kana. Sana comfortable ka at di ka nag iisa. Mananatili ka sa ala ala namin, pangako ❤️.
Paalam Erika Sue, be happy.

---
From jeansapphire:
Oh my god Erika Sue huhuhu. Why oh why? I'm travelling while your gone. Don't know what happened to you. Thanks for being nice to me sis that you really visit my blogs and leaving a comments. Last time I've seen you on hive while you are singing. Love your voice sis that I don't have that kind of talent. I'm gonna missed you sis. Thanks for being my virtual friend here at dc/hive. Rest in peace my Erika..

---
From zehn34:
Rest in paradise Erika Sue. By reading other messages, I know your a good person. I just visited one of your hive open mic and you have a lovely voice.

---
From lhes:
We were all shocked because of your sudden death @Erika Sue , though we only shared a few conversations on discorr server and on Hive I felt sa sad upon hearing the news! You were too young 😭. Rest in peace and we will be praying for your soul.

---
From moontrader:
Oh, Ate erika😭 I didn't expect that you will be gone early. Rest in Peace and I love you 🕊️💞
---
From cthings:
We were saddened by your quick death. Just like what you've told us last game night, babawi ka next life. Bawi ka dyan, Erika. You will be remembered. I bet heaven is rejoicing for having your beautiful soul. Rest easy.

---
From grecyg:
Napaka bait mo at very talented. Ang sakit na sa ganung paraan ka pa nawala. Sobrang sakit. I pagdadasal kita at pamilya mo, Kung sana nababasa mo pa ito.

---
From jane1289:
Erika Sue, your sudden tragic death made me feel blue. How did we meet? Through interactions, I bet. We may not be that close, but I felt your pure soul like a beautiful white rose. Your words are still written in my mind, pure, humble, and kind. When I heard your voice, I was awed. It's sweet, gentle, and angelic that I applaud. Your stay in the community may be short, but your impact, nothing can distort. I know you won't like your tragic demise, no one does. But could you please, rest in peace? Goodbye beautiful soul.

---
From jonalyn2020:
Erika Sue , thank you for all the good memories you shared to us. For being a very supportive member here in Hiveph even though we only knew you virtually, but we felt your kindness through your words. You're one of those new members here in discord that gave colors to every conversation. And for the short time, you already make a space in our hearts. But I know, everything has a reason. No matter what it is, we will still see you in the future. I know you will be hurt seeing us mourn, but we will try our best to lift each other especially your ate @pinkchic. We all try to support and comfort your ate as I know that you love her so much. You will forever be missed and cherished Erika.
To @pinkchic, I want you to know that Erika has a family here in discord, and so are you. 💞 Big hug sis..
---
From jenthoughts:
Erika Sue , we are not that close because we just met but I am hoping to see you face to face when Jesus comes.

---
From garrethgrey:
Erika Sue , we weren't that close, everyone knows that. But the day that I learned about the incidents that cause your death, I got shocked and honestly got devastated. We might not close to get devastated like that, as we haven't met in person but the thing that triggers my heartaches was your sudden death. It was too fast. I also lose 2 family members so sudden like how your family lose you, and so I cannot help but to feel the same emotions that probably your family was feeling right now. I'm sorry for what happen. Your too young to left, but I would pray that wherever you are right now, you find peace. Thank you for the kindness that you once showed to me/to us.

---
From yen1503:
Hello Erika Sue . Until now I still can believe that youre gone. I had no decent sleep for 2 nights because I'm thinking of you 😭 Maybe we never met in person but I really feel the connection with you. I always love when you call me Ate always. I still remember your first post on Hive and from there I didn't stop to comment on your post about travels. You also make me happy when you start to sing in Hive Open Mic and even show your video to my husband 😊I hope you are at peace now with our heavenly father. Thank you for the memories virtually. You will be forever missed Erika ❤️

---
---