Two idols return home: Xavi & Dani Alves are part of Barcelona's football history.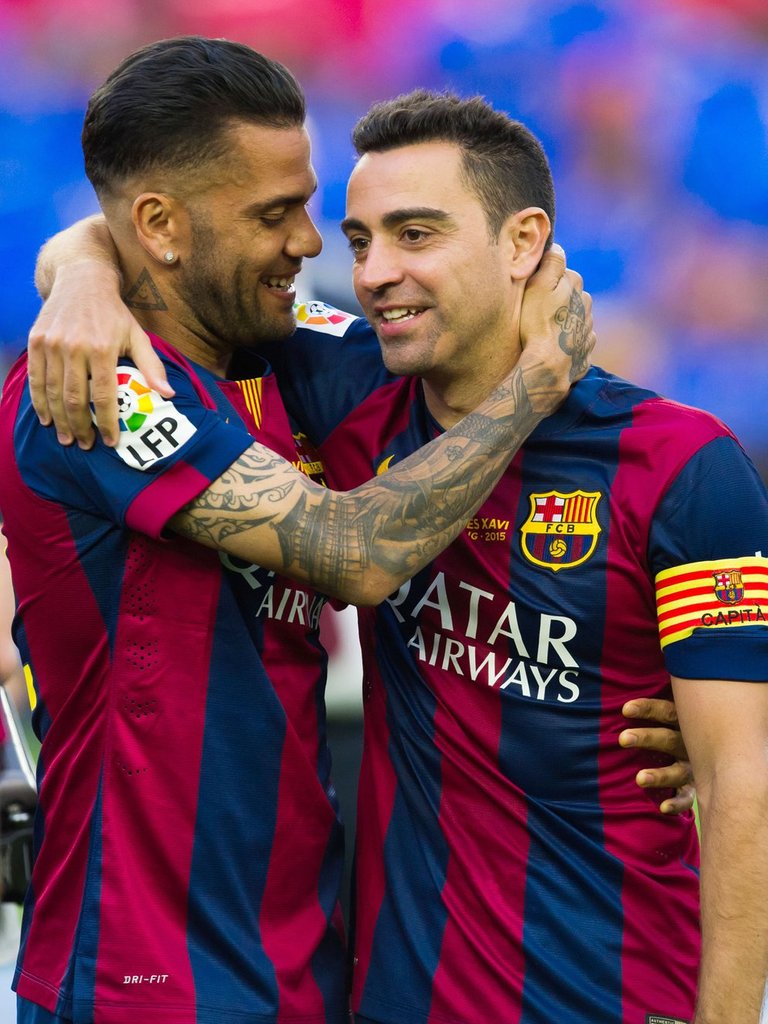 Dani Alves and Xavi two historic Barcelona players return to the club that brought them to international prominence, albeit in different roles.
This current Barcelona, wounded in its pride, with few technical resources and not too many financial resources to overcome the crisis (sporting and economic) has received in recent days two pieces of news that allow to raise the morale of its supporters, the return of two prodigal sons of the club: Xaxi and Dani Alves.
Both remember the best of that fantastic decade of the Catalan club that under the technical direction of Pep Guardiola won absolutely everything. In one season they even won all the trophies they were competing for: 6 in total. La Liga, the Copa del Rey, the Spanish Super Cup, the European Super Cup, the Champions League and the Club World Cup. Only a decade later in 2020 Bayern Munich would equal that record.
2009 was an unrepeatable year. A sweeping domination, records of goals, records of matches won, unbeaten goal that allowed goalkeeper Bravo to win the Zamora award, top scorer of the championship, top scorer of the Champions League, and so on.
It wasn't just Lionel Messi at the height of his career. It was a fantastic midfield that had the help of two extraordinary players like Xavi (current DT) and the "brain" Andrés Iniesta, one of the most talented players in the European firmament of the last decades.
A young Piqué was making his first steps alongside an experienced Puyol, the real heart and soul of the Catalan team, a leader in his own right. Dani Alves (now back at his beloved club) and Abidal completed an (almost) impregnable defence with an important offensive contribution. The Brazilian's attacking projections were a constant.
Henry, Touré, Eto'o completed a team to which new players were added as some of them left. But the backbone of the Culè team remained intact for several years.
But time goes by, personal and sporting relationships gradually fray and new paths are chosen.
The first of these idols to leave is Xavi, who after 17 years at Barcelona (he made his debut in 1998 and left the club in 2015) left the club to finish his career in Qatar with Al-Sadd for three years (2016-2019), the club that immediately took him on as coach as soon as he left active football.
In 2016, Dani Alves, another of Barcelona's "historic" players, followed in his footsteps. An undisputed reference in the Azulgrana defence, he established himself as the Catalan side's first-choice right-back for a decade.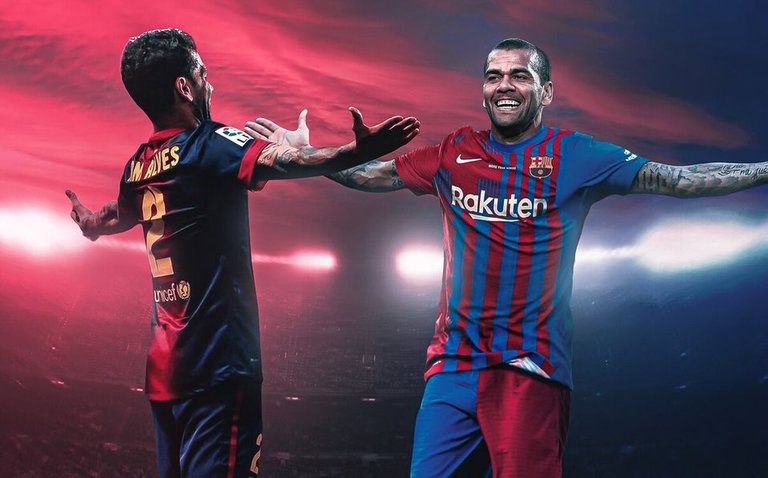 Dani Alves, an emblematic player in Barcelona
In European club competitions, Dani Alves has won everything, including three Champions League titles, six Spanish Leagues, three Copa del Rey and three Club World Cups.
He moved to Juventus, where he stayed for a year and played in the final of the Champions League in 2016, before moving to Paris Saint-Germain, the French club that his friend Lionel Messi would choose five years later, thus completing the exodus of the historic "culé" midfield.
In 2019 he returned to his country to play for Sao Pablo, a club he left in mid-2021 due to a debt owed to the player by the club.
Between the uncertainty of leaving football or continuing he decided to conclude his career in the clun with which he knew the greatest flattery. The Barcelona supporters welcome him with open arms despite the fact that he signs a contract for the minimum union wage: just 155,000 euros a year, which contrasts with the 34 million euros that Messi earns at PSG.
Put another way Dani Alves will earn on his return to Barcelona in a year what Messi earns at PSG in less than two days.
But that is another story. And Barcelona fans are doubly happy. For the return of two of their prodigal sons and because the direct ones have managed to do it with very contained costs.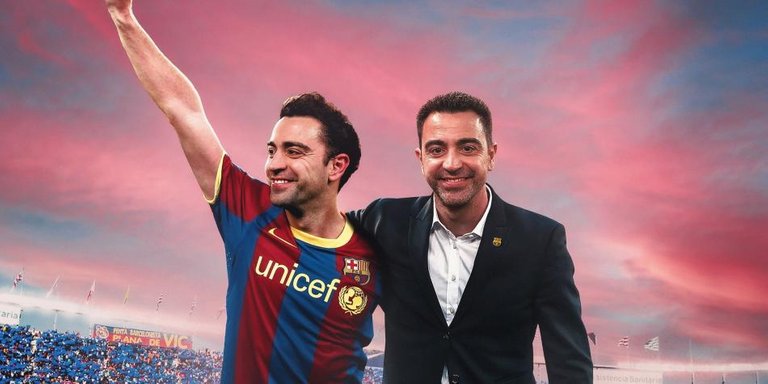 Xavi returns to Barcelona FC as coach

---
---