Así comienza un nuevo Hiver. Mi presentación en la Blockchain
Hola gran comunidad de Hive, un abrazo desde la distancia y espero que por este espacio de Hive Blog podamos compartir e interactuar cada día. ¡¡Saludos!!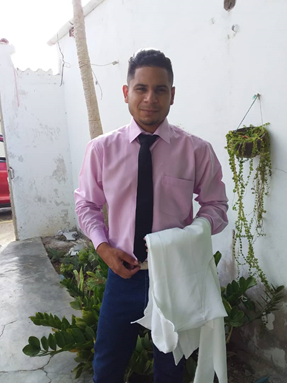 Como soy nuevo en el grupo, les doy mi presentación.
Mi nombre es Jesús Manuel Guiñan López, soy de la ciudad de Punto Fijo que se encuentra ubicada en la Península de Paraguaná del estado Falcón Venezuela. Tengo 27 años, siempre me ha gustado la medicina por eso estudié medicina y soy médico cirujano, egresado de la Universidad Nacional Experimental Francisco de Miranda. Actualmente trabajo en el Hospital Pediátrico Dr. Jesus Garcia Coello y pienso realizar el postgrado en Pediatría, porque me gusta que los niños siempre estén sanos.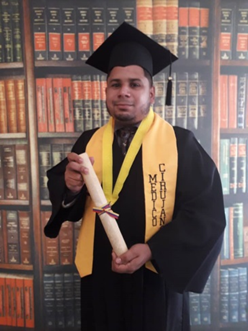 Soy ajedrecista desde la edad de los 7 años y he representado a mi estado en los diferentes torneos de ajedrez que se han realizado a nivel regional y nacional de mi país. Tambien logre representar a Venezuela en unos juegos panamericanos. Pertenezco al grupo de música de la Parroquia Padre Nuestro de Punto Fijo y tocó la guitarra, el tambor y me gusta cantar diferentes estilos, así como también me gusta jugar futbol con mis amigos.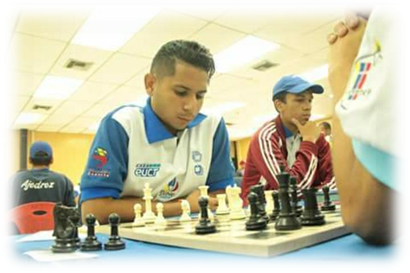 Mis amigos muy poco me llaman por mi nombre, siempre me han dicho Buggy. Mi familia es pequeña, tengo a mis padres y una sola hermana. Mis padres nos brindaron buena educación y con mucho sacrificio nos ayudaron a ser buenos profesionales.
¡La medicina, el ajedrez y la música son mi pasión! Vivo en un constante aprendizaje de lo que me gusta, con mucha dedicación y vocación. Cuando no estoy leyendo para aprender cada día sobre medicina, juego ajedrez analizando cada uno de los movimientos del oponente y ser cada día mejor y, cantar, pasar un buen rato tocando guitarra en casa o con cuando estoy mis amigos en los tiempos libres… Así vivo cada día con lo que me gusta y me hace feliz y espero poder compartir con toda la comunidad.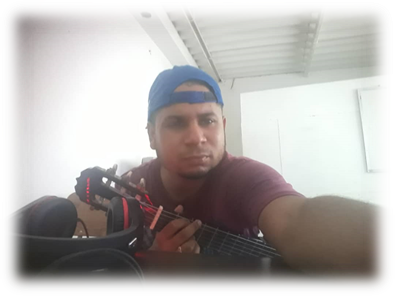 Lo que me motiva a crear una cuenta en hive primeramente conocer un poco más sobre esta red social e interactuar con personas que tengan los mismos gustos y compartir todo lo aprendido en lo que me gusta. También presentar mis contenidos que espero que les guste a todos lo que lo vean y, por último, poder generar dinero y ayudar a mis padres y reunir para costear mis estudios de postgrado.
                        VERSION EN INGLES

Hello great Hive community, a hug from the distance and I hope that through this space of Hive Blog we can share and interact every day. greetings!!!!!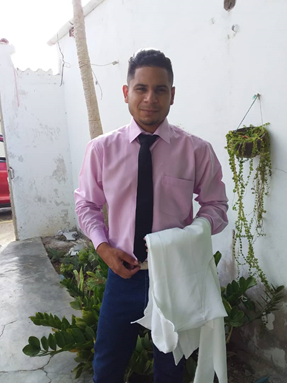 As I am new in the group, I give you my introduction.
My name is Jesus Manuel Guiñan Lopez, I am from the city of Punto Fijo which is located in the Paraguaná Peninsula in the state of Falcon Venezuela. I am 27 years old, I have always liked medicine, that is why I studied medicine and I am a surgeon, graduated from the Universidad Nacional Experimental Francisco de Miranda. I am currently working at the Pediatric Hospital Dr. Jesus Garcia Coello and I plan to do a postgraduate degree in Pediatrics, because I like that children are always healthy.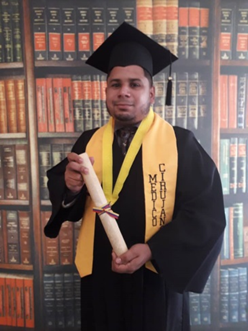 I am a chess player since I was 7 years old and I have represented my state in different chess tournaments that have been held at regional and national level in my country. I also managed to represent Venezuela in the Pan-American games. I belong to the music group of the Padre Nuestro de Punto Fijo Parish and I play the guitar, the drum and I like to sing different styles, as well as I like to play soccer with my friends.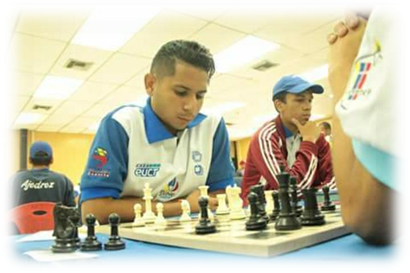 My friends rarely call me by my name, they have always called me Buggy. My family is small, I have my parents and only one sister. My parents gave us a good education and with a lot of sacrifice they helped us to become good professionals.
Medicine, chess and music are my passion! I live in a constant learning of what I like, with a lot of dedication and vocation. When I am not reading to learn every day about medicine, I play chess analyzing each of the opponent's moves and be better every day and, singing, having a good time playing guitar at home or with my friends in my free time... So I live every day with what I like and makes me happy and I hope to share with the whole community.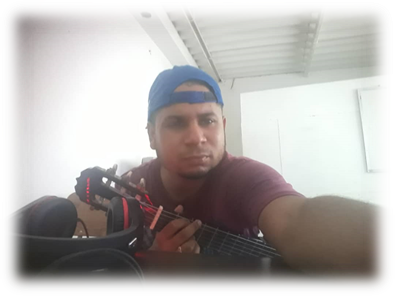 What motivates me to create an account in hive firstly to know a little more about this social network and interact with people who have the same tastes and share everything I learned in what I like. Also to present my content that I hope everyone who sees it will like it and, finally, to be able to generate money and help my parents and raise money to pay for my graduate studies.
---
---