Run Now Gobble Later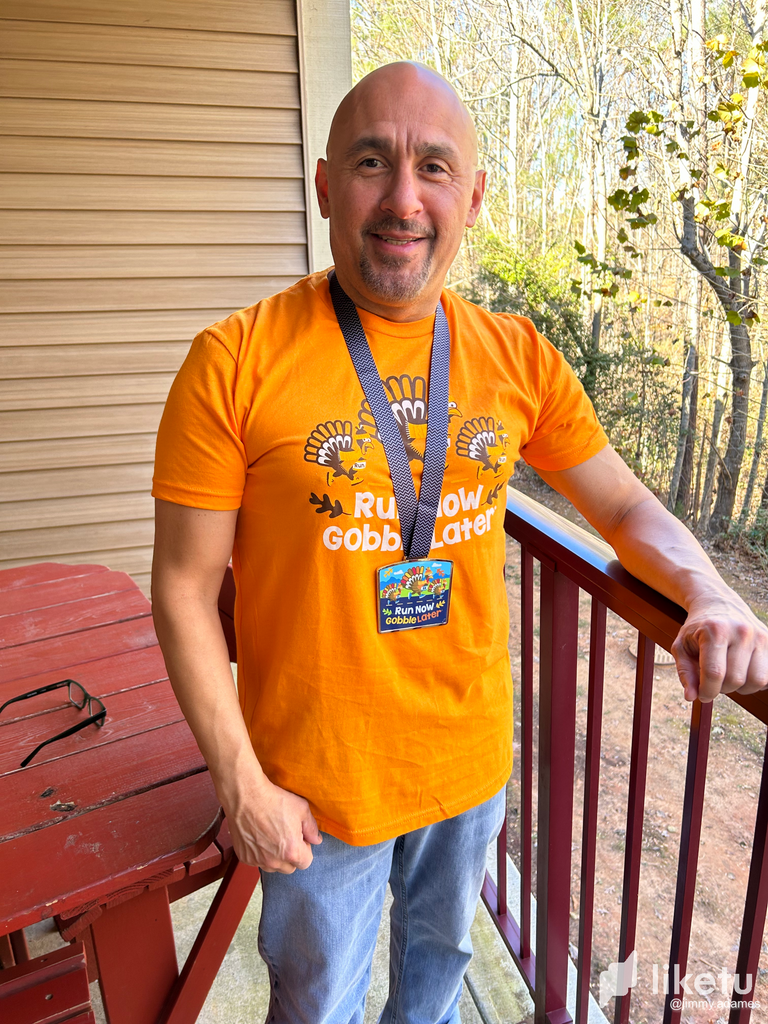 Heading back to Florida after a few days in Georgia with my now Wife Tiffany and her two youngest boys.
Tiffa and I have tried to maintain our running event schedule in tact, since coming back from the injuries.
We've been consistent with getting back into our High Intensity Interval Training routine under the orange lights, so want to do the same with the running season routine.
Because, there wasn't going to be an OTF near us in Apple Mountain, we decided to participate in a virtual event. Where we do the run from wherever you are at.
I chose the Run Now Gobbler Later for obvious reasons.
I had to reluctantly run it on a treadmill. We run a treadmill in every OTF session, so I would have preferred to had run it outside, but there wasn't a comfortable running trail at the resort.
But got the run in and on the same day walked up and down Brasstown Bald Summit Trail - ouch.
More Life
---
For the best experience view this post on Liketu
---
---