My Thoughts After....13 Seconds!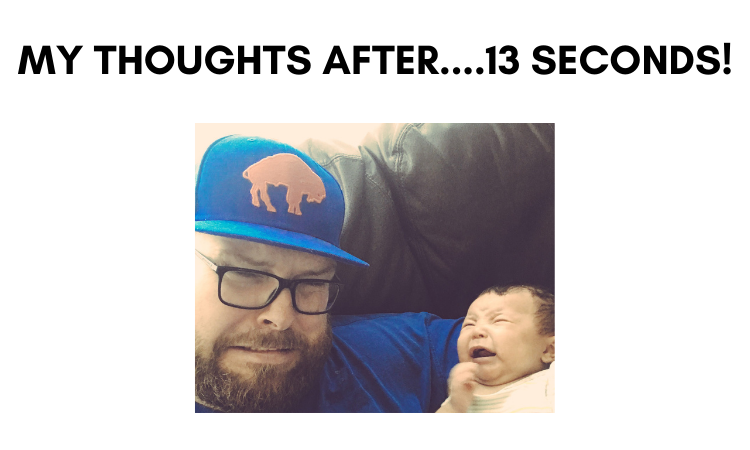 I've never done a 'post season reflection post'....
..So figured it was as good a time as ever to give my thoughts on the 2021-22 Buffalo Bills season...
I am a sports fan. A big one at that. And while I enjoy basketball, hockey, baseball, soccer and heck, even cricket...My first love in sports is the NFL!
And the team I have been cheering for since I can remember (well over 35 years) are the Buffalo Bills.
What can I say, I'm a glutton for punishment...
And tonight the Bills lost what some are calling one of the greatest playoff games in history and they lost in....Traditional Buffalo Bills fashion.
If you have not yet heard about the history of the Buffalo Bills, let me break down a few epic failures of this franchise...
Wide right - Losing the Super Bowl by missing a field goal as time expired.
The Music City Miracle - Losing on a non-call for a forward pass!!!
And now we have a new one.....13 seconds!
We lost tonight's game which was pretty much a guaranteed ticket to the Super Bowl (sorry Bengals...) on some of the worst defensive coverages I've ever seen and a coaching staff that didn't....Play to win!
Look, I'm sure there will be plenty of analysis over the off season on how the game SHOULD have went, but here's a few of my take aways of the game and of the overall season...
Josh Allen is a UNICORN! There are no other QB's like him! - And if he's not the king yet, he will be! This guy literally put his team on his back over the last few minutes of the game and gave the Bills a chance to win! Almost 400 yards of offense and 4 touch downs...Just a masterclass in the position!
He's in Buffalo for almost the next decade so now is time to go all in! Surround him with talent on both sides of the ball and let this kid cook! If you watched the game, you'll know why we've been saying for years....Josh is the truth!
Daboll and Frazier are most likely gone - I know, I know...We had a great year and the offensive and defensive coordinators of this team are a big reason for it. And they are getting interviews across the league for head coaching positions.
Good!
I've never really been a fan of either of them for a few reasons. Daboll never seems to let Josh be Josh. And Frazier just seems lost and never adapts to situations in game.
Time for some of the up and coming coaches in the Bills to take the reigns and let Josh...be Josh!
We need secondary help...BAD! - Our pro bowl corner Tre White was hurt weeks ago and gone for the season. And management did nothing to address this at the trade deadline or even the draft last year.
So our safeties literally had to play double duty for the second half of the season. I like Levi Wallace, I think he needs to be resigned, but we NEED help at corner in case Tre or Levi gets hurt again!
As for the good....
We're the kings of the AFC East! - I take a little bit of solace knowing we destroyed the Patriots last week lol And there isn't any quarterback in our division even CLOSE to Josh!
Our team is literally, a piece or two away from absolute domination! - Yeah, Kansas City is no joke. And Mahomes can be considered the best QB in the league if you HAVE to give it to him instead of Josh lol But this team is RIGHT there....Just a few pieces, a trade or two and draft well...We'll be golden!
I'm still a ride or die member of Bills Mafia!!! I love this team, and I had an awesome season watching these guys ball out. Sure, it's not the outcome we hoped for....But I'm still pumped up for the future of this franchise!
And the NFL is in VERY good hands, if we get to see Josh and Patrick duel it out for the next decade!!!
Buffalo's season is done, some may say it was a disappointment, I'm o.k. with that....But I'm still very excited to see this team compete each and every season!
Looking forward to Championship Sunday later this week and rooting for a Rams / Bengals SuperBowl now!!!
---
---