The Not So Strange Case Of Crypto.com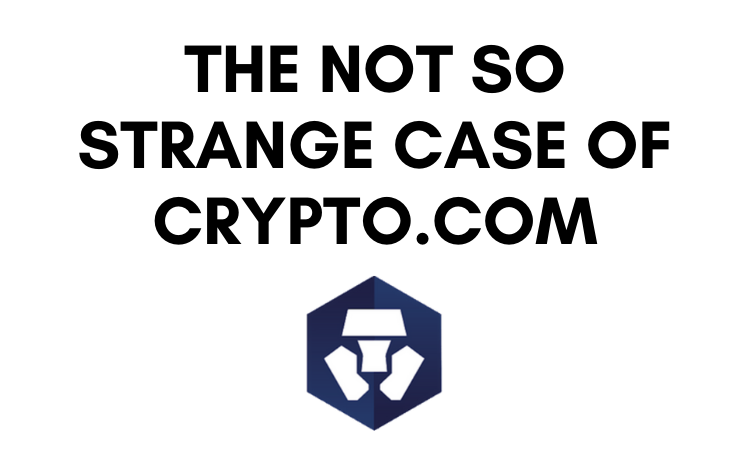 Late last night I was scrolling on Twitter and came across a post that was so 'out there' I had to do a double take to make sure it wasn't 'fake news'...
The tweet has now been liked and shared thousands of times...I'm sure you've seen it by now: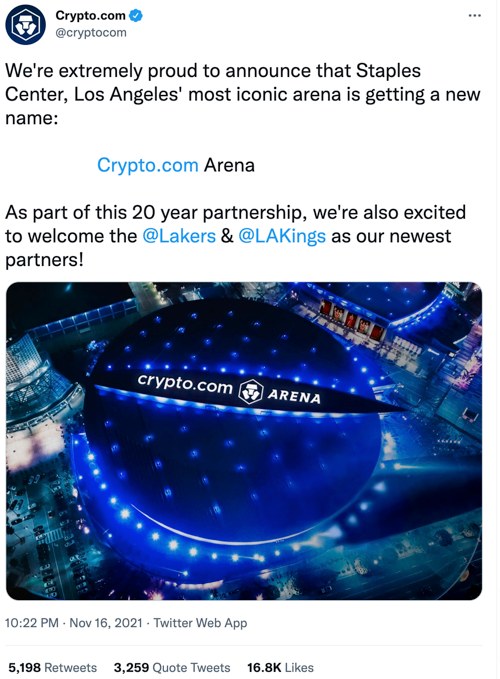 (Source Twitter)
Last night Crypto.com announced that they had secured the naming rights for the 'Staples Center' in Los Angeles for the next 20 years.
For those that may not be familiar with basketball and hockey, this is the home arena for the LA Lakers, LA Kings and the LA Clippers (even though they will be moving to their own arena soon).
It's kind of a big deal in professional sports as Staples Center will always be known as the house the Kobe Bryant build. It's one of the most famous sporting arenas in North American professional sports and a fixture in the city of Los Angeles.
The Crypto.com Arena....
A lot of the chatter on social media came from sports fanatics that said in unison:
"It'll always be called Staples Center!!!!"
And to that, I think they miss the irony of what just took place...
Sure, it's a huge win for Crypto.com as a company, but also for the entire crypto space. This brings MASSIVE awareness to our little side of the internet and we have already seen the positive impact of this news...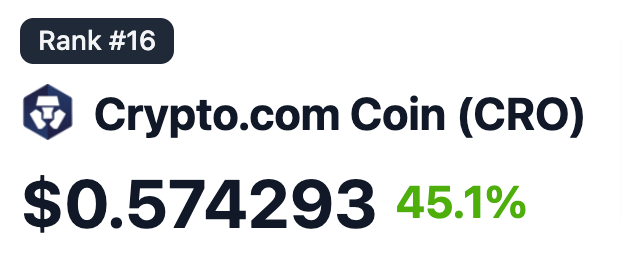 (I feel like a genius buying up CRO at like 10 cents now LOL)
But here's the biggest impact that I saw mentioned in one of the comments online...
While people (mostly sports fans) were pissed off with the rebrand and new naming rights, the biggest takeaway was this:
A company that made it's fortunes off of selling fax machines and printer paper, is about to be replaced on this building by a company that sells BTC and DeFi opportunities...
If this doesn't cement to everyone how MASSIVE this news truly is, I'm not sure what else you could ever need?
Timing.
It's a crazy thing...
A few years ago, a move like this would have been thrown under the bus and never given a second look. Because only a few short years ago, you and I were the crazy ones involved in this scam called crypto. How here we are, with one of the premier sports arenas in North American sports...Branded with Crypto.com all over it...For the next 20 years LOL
This is a testament to each and every one of us that got involved in this stuff years ago and stayed the course. We all believe, just like Crypto.com does that this stuff represents so much more than just...A new opportunity.
This is life changing stuff. World changing stuff. And I do believe, we're still so early to the game.
Do we see these major crypto company sponsorships become the norm?
I think Crypto.com broke the gates wide open, and while it's not the first major sports arena to be branded by a crypto company in North America (FTX Arena in Miami), it's by far the largest and in a media market like Los Angeles...I think things are about to get crazy!
So while a lot of sports fans will snuff their nose at the new name, I think it represents a fundamental change in how the world views crypto...It's no longer the world of MtGox and BitConnect...It's about a revolution taking place right in front of our eyes!
---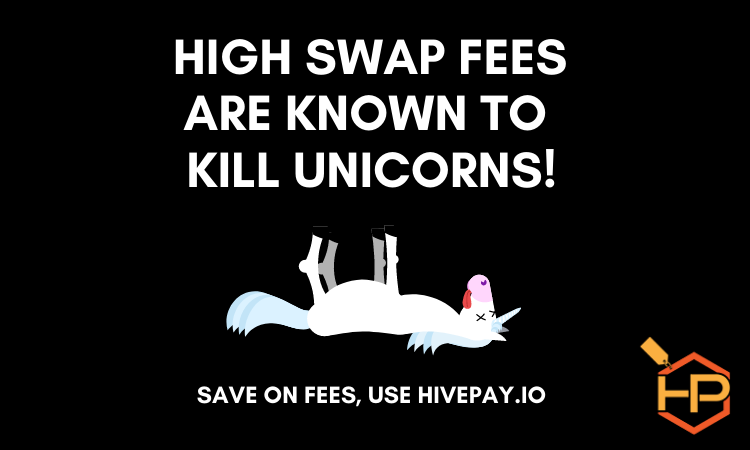 Save BIG on all your Swap.Hive / Hive needs with HivePay:
Vote for our Witness Node (clicktrackprofit) On..
Hive:
https://peakd.com/me/witnesses
https://wallet.hive.blog/~witnesses
Hive-Engine:
https://tribaldex.com/witnesses (clicktrackprofit)
---
---