Starting my Yoga practice
This is something that I have always wanted to try for many years, but there was always something that stopped me, lack of money, lack of determination, insecurity, and today with so many things happening to me, I really needed to do this, I told myself, do whatever you want to do, it's your time, it's now or never, and here I am starting to practice yoga.
Esto es algo que siempre he querido intentar desde hace muchos años, pero siempre había algo que me detenía, falta de dinero, falta de determinación, inseguridad, y hoy con tantas cosas pasandome, realmente necesitaba hacer esto, me dije a mi misma, haz lo que quieras hacer, es tu momento, es ahora o nunca, y aquí estoy empezando a practicar yoga.
---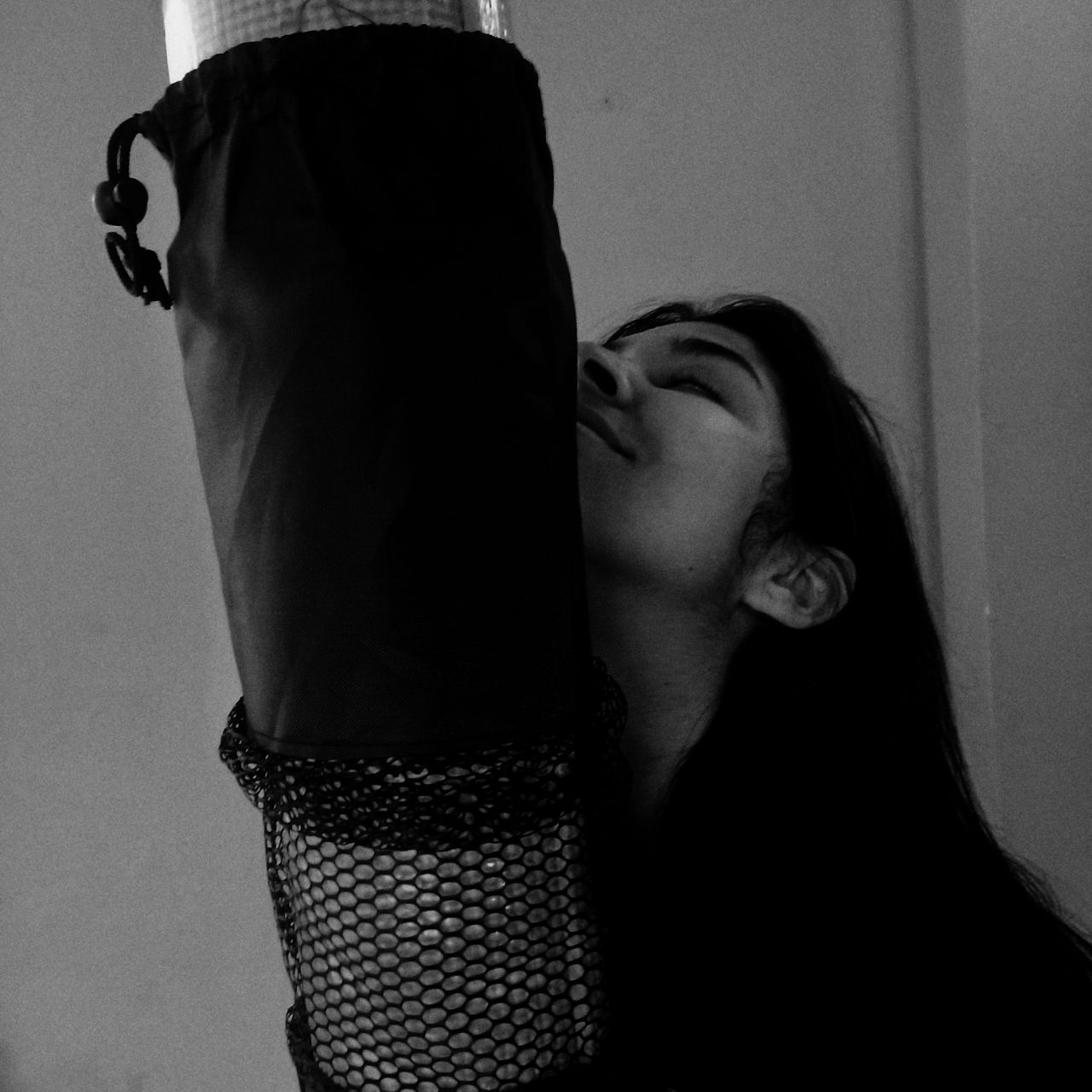 What caught my attention about Yoga?
The truth is the flexibility that you achieve, from a very young age I have been interested in being more flexible with my body and in previous years I had seen people practicing Yoga achieve some pretty crazy postures and I told myself, I want to be like that, I want my body do those things, for me it is a goal to do positions like this one that I will show you below
¿Qué me llamó la atención del Yoga?
La verdad es la flexibilidad que logras, desde muy pequeña he sentido interés en ser más flexible con mi cuerpo y años anteriores había visto gente practicando Yoga lograr unas posturas bastante locas y yo me decía a mi misma, yo quiero ser así, quiero que mi cuerpo haga esas cosas, para mí es una meta hacer posiciones como esta que les mostraré abajo
---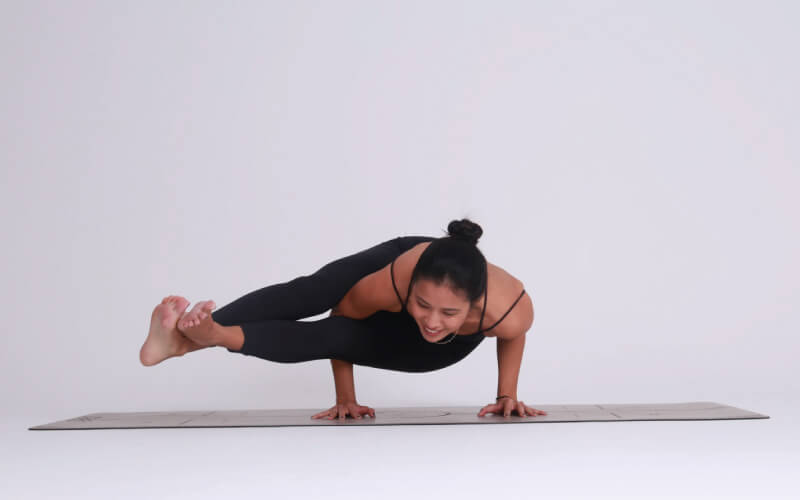 Source
I feel that with a lot of dedication and perseverance I can achieve that, it will be a long way to go but I will do my best.
Yo siento que con mucha dedicación y constancia puedo lograr eso, será un camino largo para recorrer pero pondré lo mejor de mi.
---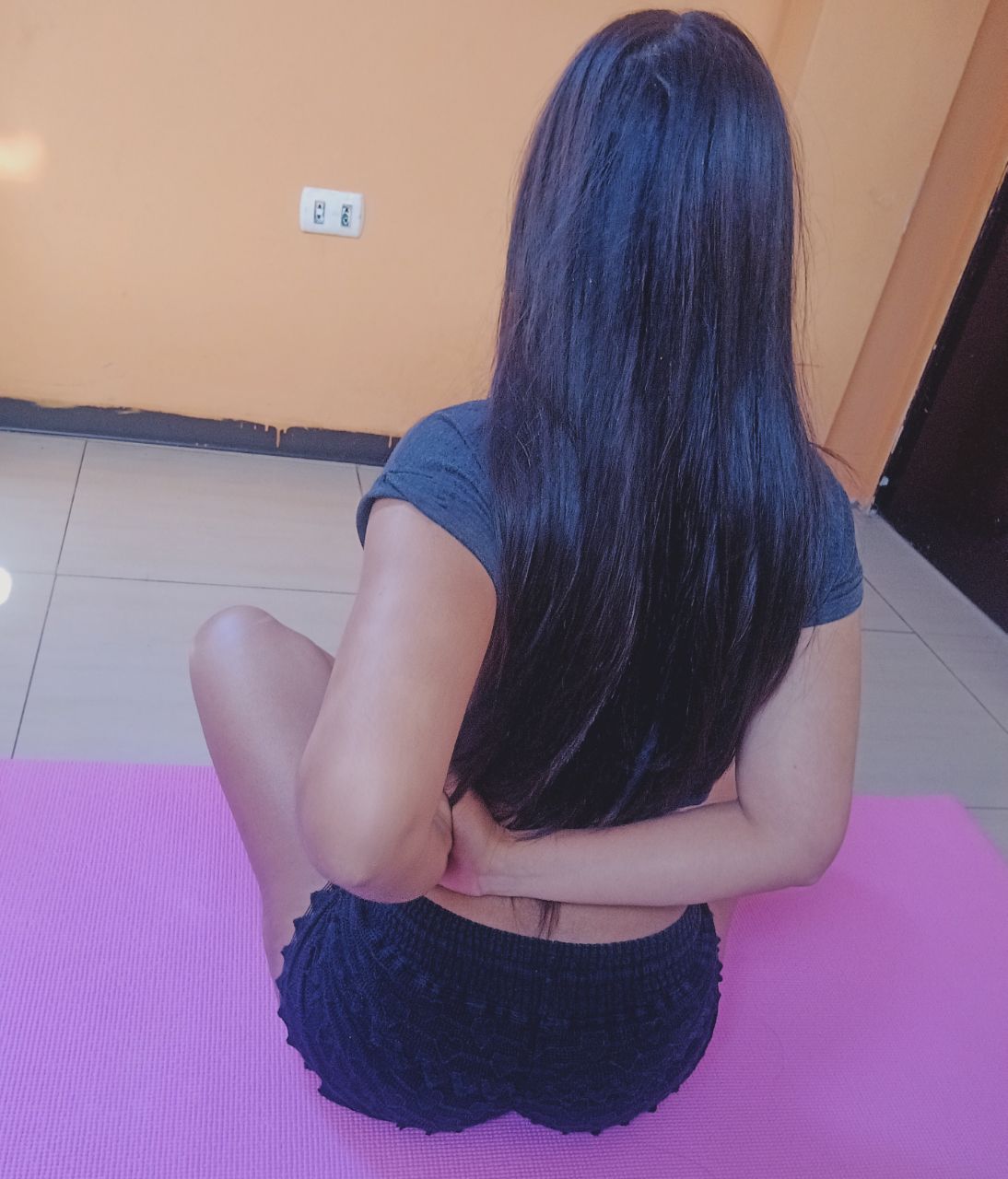 For now I'm quite a beginner, I have some flexibility but it's little, I'm still clumsy with the movements and with my resistance.
Por ahora estoy bastante principiante, tengo algo de flexibilidad pero es poca, aún soy torpe con los movimientos y con mi resistencia.
---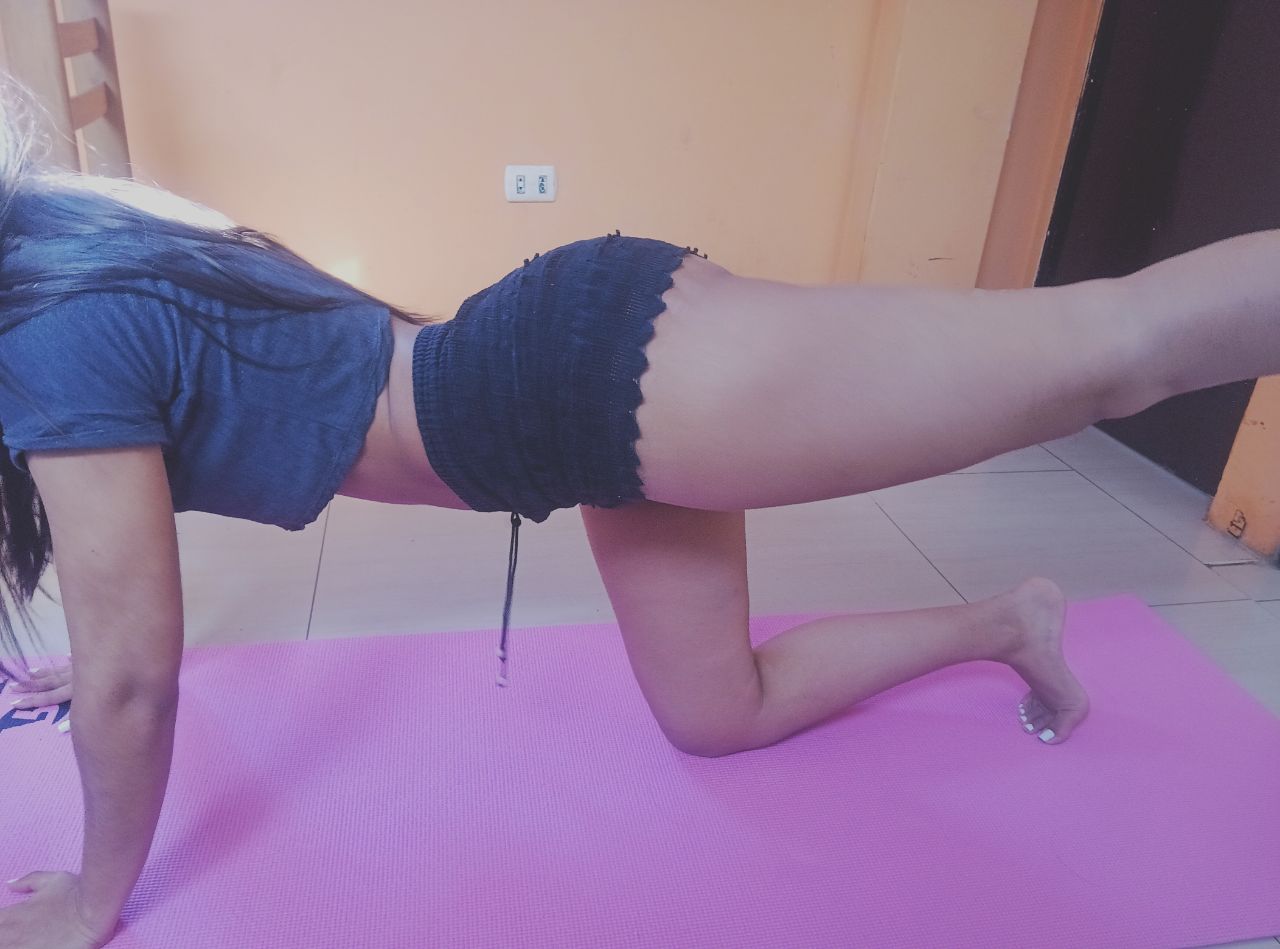 Something that I have noticed different in me is my way of breathing, it is important to control breathing in Yoga, clean our lungs and feel our body, currently I am breathing well through both nostrils and my breathing is longer, that is, now I take more air when I breathe, sometimes it is difficult for me to breathe because I have sinusitis and one nostril is blocked but this has been helping me to feel how the air passes through my body.
Algo que he notado diferente en mi, es mi forma de respirar, es importante controlar la respiración en el Yoga, limpiar nuestros pulmones y sentir nuestro cuerpo, actualmente estoy respirando bien por ambas fosas nasales y es más prolongada mi respirando, es decir, ahora tomo mas aire al respirar, a veces se me dificulta respirar porque tengo sinusitis y se me tapa una fosa nasal pero esto me ha estado ayudando a sentir como el aire pasa por mi cuerpo.
---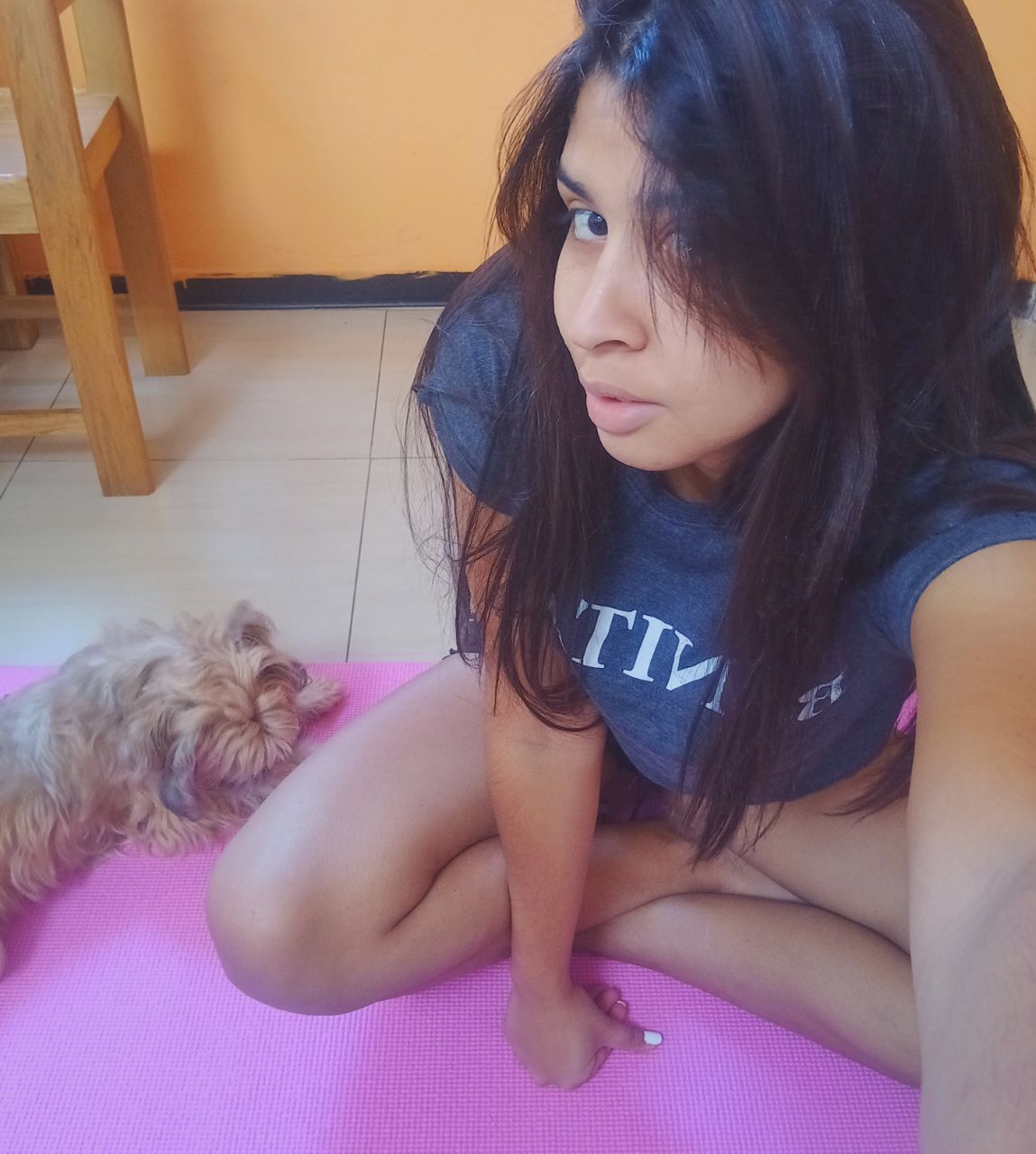 I have been practicing at home and look how this beautiful dog loves me so much, she thinks we are going to play every time I take out my Mat
He estado practicando en casa y miren como esta hermosa perrita me adora tanto, ella piensa que vamos a jugar cada vez que saco mi Mat
---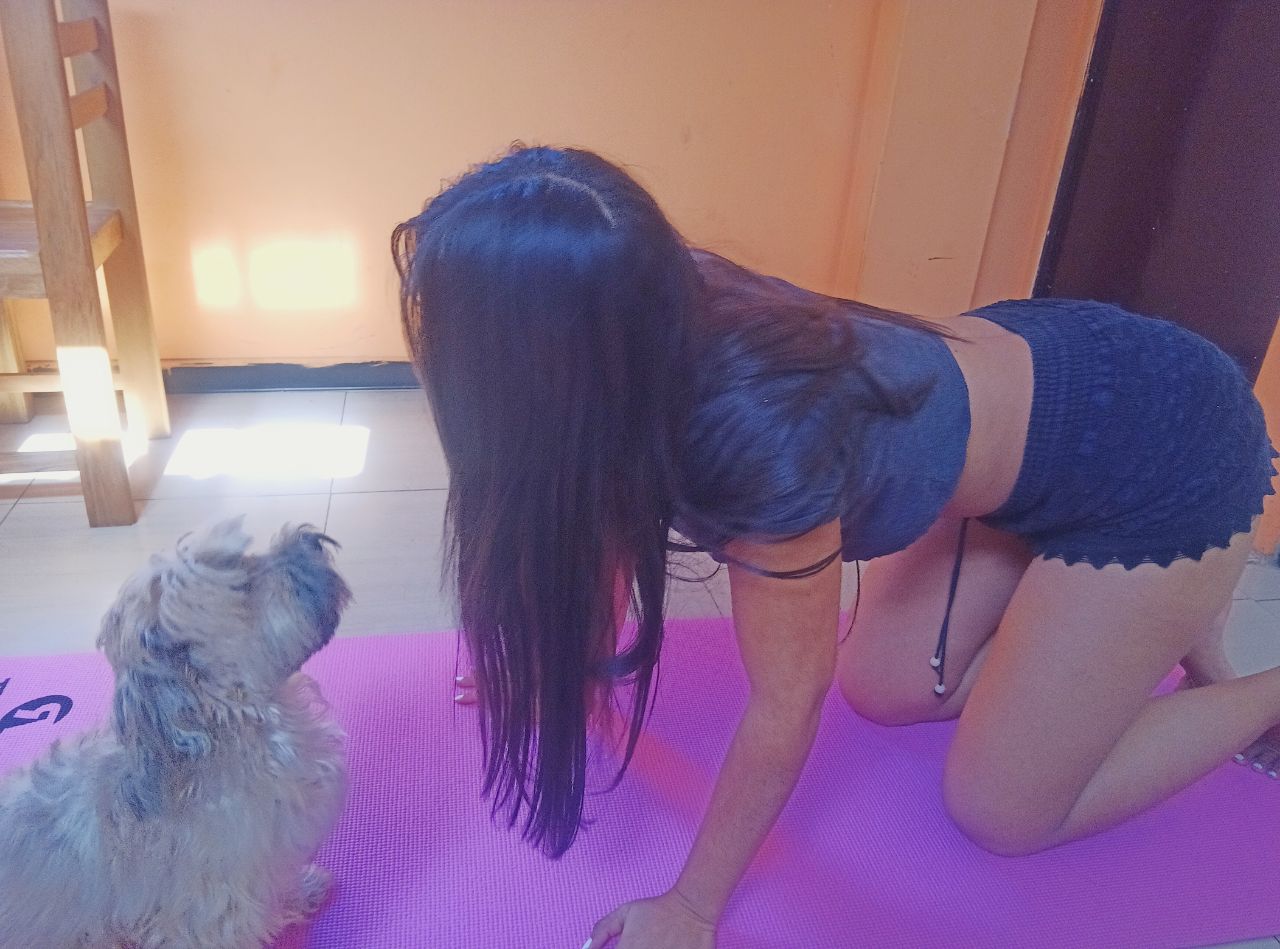 While I am learning, I do it inside the house, but when I have more control of the situation, I will take the opportunity to go to places surrounded by nature to practice or even to a nearby park, also currently it is not a good time to go outside because we are in season It's winter here and it's quite cold. This is all I wanted to talk about for now, when I have more progress maybe I will show it.
Mientras voy aprendiendo lo hago dentro de la casa, pero cuando tenga más control de la situación, aprovecharé para ir a lugares rodeados de naturaleza a practicar o incluso a algún parque cercano, también actualmente no es buen momento para salir al exterior porque estamos en temporada de invierno aquí y hace bastante frío. Esto es todo por ahora de lo que quería conversar, cuando tenga más avance quizá lo iré mostrando.
---
---
---