[ESP/ENG] ¿Una liga con equipos y jugadores competitivos?/A league with competitive teams and players?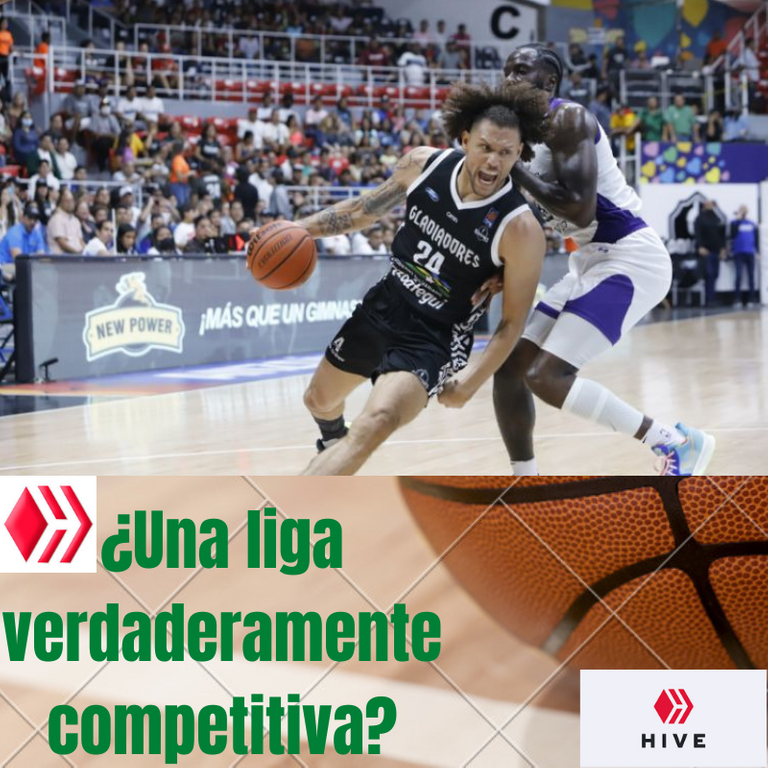 Fuente de la foto usada para el diseño de la portada


En Venezuela el baloncesto ha sido uno de los deportes que más glorias nos ha dejado, aunque la tierra del Libertador Simón Bolívar se caracteriza por ser un país netamente amante del béisbol, sería una injusticia no darle crédito a un deporte que en conjunto han logrado asistir a olimpiadas, clasificar a mundiales y ganar varios Suramericanos, a nivel individual se tiene al primer, NBA campeón de origen latino, y es el gran Carl Herrera Allen, quien consiguió dos anillos con los Rockets de Houston, luego llegaron al mejor baloncesto del mundo Óscar Torres y Greivis Vásquez.
A nivel profesional, se han pasado por tres ciclos, la liga especial, que en su momento vio nacer a grandes jugadores como por ejemplo, Iván Olivares, Gabriel Estaba, Alexander Nelcha, y el mayor exponente de esta disciplina Carl Herrera, este grupo de jugadores fueron los primeros en dar grandes satisfacciones al país, ganaron un suramericano en Valencia al equipo de Brasil que estaba blindado y posteriormente quedaron sub campeones de un preolímpico que se llevó acaba en la ciudad de Portland, y de allí el nombre de héroes de esa ciudad, lo que llevo a Venezuela a llevar a ese deporte por primera vez a unas olimpiadas que se realizaron el Barcelona, España.
La liga especial le dio paso a la Liga Profesional de Baloncesto, mejor conocida por sus iniciales como (LPB) de allí salió otra camada de jugadores de alto nivel, como Óscar Torres, los hermanos Vargas Jose y Gregory, Jose Echenique, entre otros, estos jugadores nos han hecho soñar con nuevos mundiales y olimpiadas, y es que no solo ha sido un sueño, es toda una realidad, en la actualidad, están buscando un cupo al próximo mundial, lamentablemente entre la crisis económica del país y los problemas sanitarios por pandemia, obligo a esa liga a desaparecer, se trató de hacer campeonatos alternos, pero no se logró nada estable.

In Venezuela basketball has been one of the sports that has left us more glories, although the land of the Liberator Simon Bolivar is characterized as a purely baseball-loving country, it would be an injustice not to give credit to a sport that together have managed to attend the Olympics, qualify for the World Cup and win several South American games, at the individual level we have the first NBA champion of Latin origin, and is the great Carl Herrera Allen, who won two rings with the Houston Rockets, then came to the best basketball in the world Oscar Torres and Greivis Vasquez. 

At the professional level, they have gone through three cycles, the special league, which at the time saw the birth of great players such as Ivan Olivares, Gabriel Estaba, Alexander Nelcha, and the greatest exponent of this discipline Carl Herrera, this group of players were the first to give great satisfaction to the country, They won a South American in Valencia against the Brazilian team that was armored and later they were sub champions of a pre-Olympic that took place in the city of Portland, and from there the name of heroes of that city, which led Venezuela to take this sport for the first time to the Olympics that took place in Barcelona, Spain.

The special league gave way to the Professional Basketball League, better known by its initials as (LPB) from there came another batch of high level players, such as Oscar Torres, the Vargas brothers Jose and Gregory, Jose Echenique, among others, these players have made us dream of new World Cups and Olympics, And it has not only been a dream, it is a reality, at present, they are looking for a place in the next World Cup, unfortunately between the economic crisis of the country and health problems due to pandemic, forced that league to disappear, they tried to make alternate championships, but nothing stable was achieved.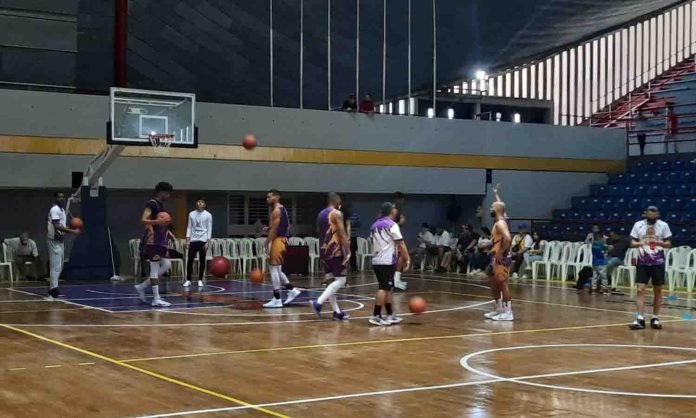 Fuente de la imagen
Luego de jugarse dos ediciones de la superliga, que se jugo tipo burbuja por los problemas del Covid 19 y una copa con el mismo nombre, en este año 2022 se tomó la decisión de llevar la palabra profesional nuevamente a la liga, y unir las estadísticas de todos los ciclos profesionales que se han jugado en Venezuela, atrás quedaron los gimnasios tipo burbujas y cada equipo podrá jugar sus encuentros en su estado, esta superliga Profesional Nace con 19 equipos, bastantes en comparación a los 8 que venían jugado en la LPB, pero sin duda alguna los tiempos cambian.
Los 19 equipos estan divididos por conferencias o divisiones, estas son las cuatro conferencias, en primer lugar tenemos la Conferencia Oriental: División Norte, Cocodrilos de Caracas, Supersónicos de Miranda, Spartans de Distrito Capital, Taurinos de Aragua, ahora le toca el turno a la Conferencia Oriental: División Este, allí estarán estos equipos, Gladiadores de Anzoátegui, Guaiqueríes de Margarita, Gigantes de Guayana, Marinos de Anzoátegui, Cangrejeros de Monagas, entre estas dos conferencias orientales hay más equipos de lo que estábamos acostumbrados observar, y aún faltan los de la occidental.
Conferencia Occidental: División Sur, aquí podemos ver a equipos tradicionales y muy podedoros como: Trotamundos de Carabobo, Broncos de Caracas, Llaneros de Guárico, Piratas de La Guaira, Toros de Aragua, y por último tenemos la Conferencia Occidental: División Oeste conformada por Centauros de Portuguesa, Héroes de Falcón, Gaiteros del Zulia, Brillantes del Zulia, Guaros de Lara, a simple vista, Trotamundos en la Occidental parece que está fuera de lote y muy sobrado y no debería tener problema alguno para imponerse en esta conferencia, claro a menos que ocurra algo inesperado y la gerencia de alguno de estos equipos modifiquen su plantilla de jugadores.

After playing two editions of the super league, which was played bubble type due to the problems of Covid 19 and a cup with the same name, in this year 2022 the decision was made to bring the word professional again to the league, and unite the statistics of all professional cycles that have been played in Venezuela, the bubble type gyms were left behind and each team can play their games in their state, this Professional super league is born with 19 teams, quite a lot compared to the 8 that were playing in the LPB, but undoubtedly times change.

 The 19 teams are divided by conferences or divisions, these are the four conferences, first we have the Eastern Conference: North Division, Cocodrilos de Caracas, Supersónicos de Miranda, Spartans de Distrito Capital, Taurinos de Aragua, now it is the turn of the Eastern Conference: Eastern Division, there will be these teams, Gladiadores de Anzoátegui, Guaiqueríes de Margarita, Gigantes de Guayana, Marinos de Anzoátegui, Cangrejeros de Monagas, between these two eastern conferences there are more teams than we were used to observe, and there are still missing those of the western one.

Western Conference: South Division, here we can see traditional and very powerful teams such as: Trotamundos de Carabobo, Broncos de Caracas, Llaneros de Guárico, Piratas de La Guaira, Toros de Aragua, and finally we have the Western Conference: Western Division conformed by Centauros de Portuguesa, Héroes de Falcón, Gaiteros del Zulia, Brillantes del Zulia, Guaros de Lara, at first glance, Trotamundos in the Western seems to be out of lot and very sober and should have no problem to prevail in this conference, of course unless something unexpected happens and the management of any of these teams modify their roster of players.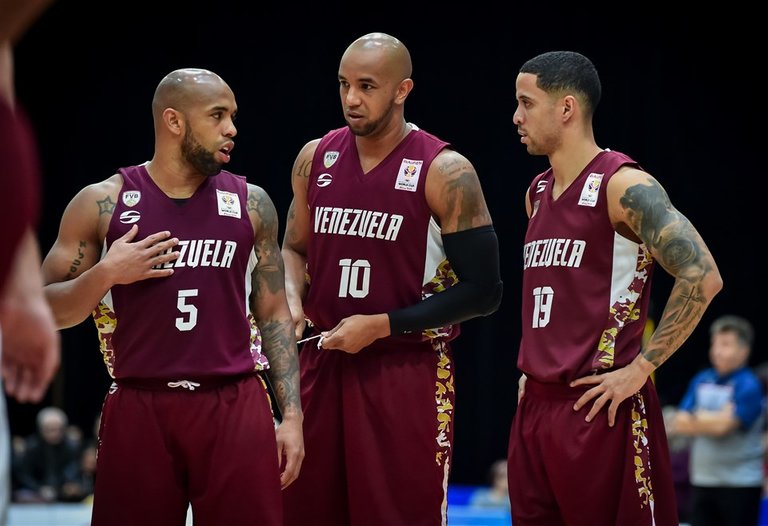 fuente de la fotografia Los hermanos Vargas y Guillen
No veo paridad en los equipos, es una liga de 19 equipos en donde realmente van a competir 5 y cuando mucho 6, todo indica que Trotamundos, Gladiadores, Cocodrilos, Guaiqueríes y Spartans serán los que estarán luchando hasta el final para conseguir la primera edición de esta nueva liga profesional, y ojo no hay mayor competencia porque algunos equipos están apostando a la generación de relevo y juegan con juveniles con el firme objetivo de desarrollarlos y en paso de unos dos años ser realmente competitivos.
Otros quizás no cuenta con la fortaleza financiera requerida para poder hacer mayores movimientos y contratar jugadores de mayor nivel y traer importados que puedan rendir, no estoy del todo convencido, si tener tantos equipos es sano, más para un país en donde la logística es tan difícil actualmente, aunque, por otro lado, plazas como la de Coro y Monagas has dado llenos totales, y eso pone a pensar a los directivos, sobre que ciudades deben permanecer con equipos profesionales para futuras ediciones, ojalá me equivoque y este formato con esta cantidad de equipos funcione a las mil maravillas.
Los clasificados por conferencia serán 2 y en total serán 8, los campeones de cada división se van a enfrentar en una final de conferencia, y se buscará el campeón de la Oriental y de la Occidental, y la gran final será entre dichos campeones, es algo muy parecido a los que se hace en la NBA, desde ya doy como campeón de la Occidental Trotamundos y por la Oriental estaría entre Gladiadores y Cocodrilos, ganador de una final verdaderamente no me atrevo a decirlo, aunque Gladiadores es unos Marinos de Oriente de hace una decada, completamente dominantes, esperemos que nos depara la temporada y ver que tanta razón tenía, les deseo éxitos a los equipos y me gustaría una sorpresa aunque lo dudo, por ahora disfrutemos de cada minuto de juego.

I do not see parity in the teams, it is a league of 19 teams where 5 or at most 6 will really compete, everything indicates that Trotamundos, Gladiadores, Cocodrilos, Guaiqueríes and Spartans will be the ones that will be fighting until the end to get the first edition of this new professional league, and watch out there is no major competition because some teams are betting on the generation of relief and play with youth with the firm objective of developing them and in two years to be really competitive.

Others may not have the financial strength required to make major moves and hire players of higher level and bring imported players that can perform, I am not entirely convinced if having so many teams is healthy, more for a country where logistics is so difficult nowadays, although, on the other hand, places like Coro and Monagas have been full, and that makes managers think about which cities should remain with professional teams for future editions, hopefully I'm wrong and this format with this number of teams works wonders.

The champions of each division will face each other in a conference final, and will be looking for the champion of the Eastern and Western, and the grand final will be between these champions, it is something very similar to what is done in the NBA, I already give as champion of the Western Trotamundos and for the Eastern would be between Gladiadores and Cocodrilos, I do not really dare to say the winner of a final, although Gladiadores is a Marinos de Oriente of a decade ago, completely dominant, let's wait for the season and see how right I was, I wish success to the teams and I would like a surprise although I doubt it, for now let's enjoy every minute of the game.


---
---