[ESP/ENG]Ahora el paseo es para el centro de la liga Americana./Now the ride is on to the center of the American league.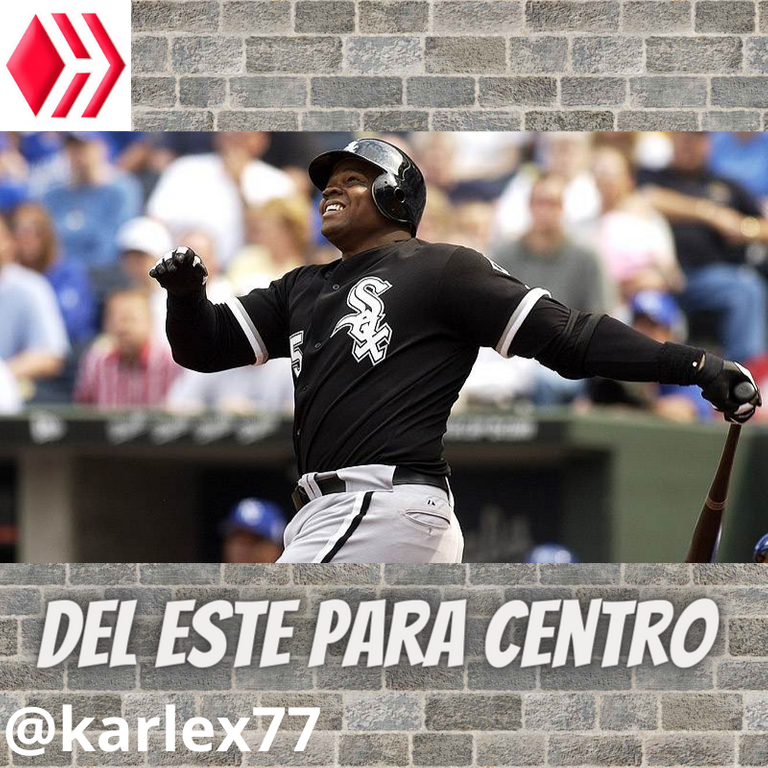 Fuente de la foto que se uso para hacer la portada de esta publicación


Las grandes ligas están muy cerca de comenzar su andar en este 2023, los entrenamientos de primavera van encaminados, los primeros juegos estuvieron algo enredados por lo de las nuevas reglas, pero ya todo parece tomar su rumbo y muchos bateadores y lanzadores ya se adaptaron, si eso funciono en ligas menores, se supone que al máximo nivel de este deporte no debería existir ningún problema, pero este no es el tema central de esta publicación, les estaré hablando sobre la división del centro de la liga Americana o joven circuito, como también es conocida.
La central de la Americana está compuesta por 5 equipos, Guardianes de Cleveland, Mellizos de Minnesota, Reales de Kansas City, Tigres de Detroit y Medias Blancas de Chicago, durante la temporada pasada, esta división fue la más débil de la Americana y me atrevo a decir que de todo el béisbol de las grandes ligas, unos pati blancos que no rindieron lo que debían y que no cumplieron con el gran favoritismo que tenían, el otro conjunto que estaba llamado a ser contendiente en el centro, eran los Mellizos, y su final fue idéntico al de los de Chicago, fueron los Guardianes los que terminaron coronándose en dicha división para sorpresa de muchos, a continuación mencionaremos a los peloteros más destacados por cada equipo.
Comenzaremos con un conjunto del cual no se espera mucho para la temporada que está muy cerca de comenzar, les hablo de los Reales de Kansas, un equipo que ha venido teniendo años de renovación y que parece que este año continuara ese proceso, ellos contaran con: Zack Greinke, Jordan Lyles, Carlos Hernández, Kris Bubic, estos cuatro lanzadores serán claves en el cuerpo de abridores del equipo, mientras que su cerrado será él lanza llamas cubano Aroldis Chapman, tendrán un cerrador de lujo, lo complicado será llegar al noveno con ventaja, mientras que a la ofensiva contaran con Salvador Pérez, un receptor de gran defensiva y ofensiva el segundo en esa posición, será el también venezolano Freddy Fermín, después de estos dos buenos bateadores solo vemos a Bobby Witt Jr. Como el otro jugador que podría aportar a la ofensiva del equipo, parece que para los Reales la historia esta campaña será idéntica a la del 2022.

The major leagues are very close to starting their journey in 2023, spring training is underway, the first games were a bit tangled because of the new rules, but everything seems to take its course and many hitters and pitchers have already adapted, if that worked in the minor leagues, it is assumed that at the highest level of the sport there should not be any problem, but this is not the main topic of this publication, I will be talking about the middle division of the American League or young circuit, as it is also known.

The American League Central is composed of 5 teams, Cleveland Rangers, Minnesota Twins, Kansas City Royals, Detroit Tigers and Chicago White Sox, during last season, this division was the weakest of the American League and I dare say that of all Major League Baseball, The other team that was called to be a contender in the middle was the Twins, and their end was identical to Chicago's, it was the Guardians who ended up being crowned in the division to the surprise of many, below we will mention the most outstanding players for each team.   

We will start with a team from which not much is expected for the season that is very close to start, I am talking about the Kansas Royals, a team that has been having years of renovation and it seems that this year will continue that process, they will have: Zack Greinke, Jordan Lyles, Carlos Hernandez, Kris Bubic, these four pitchers will be key in the body of starters of the team, while their closed will be he throws Cuban flames Aroldis Chapman, they will have a luxury closer, the complicated thing will be to get to the ninth with advantage, while on offense they will have Salvador Perez, a catcher of great defensive and offensive the second in that position, will be the also Venezuelan Freddy Fermin, after these two good hitters we only see Bobby Witt Jr. As the other player who could contribute to the team's offense, it seems that for the Royals the story this season will be identical to that of 2022.

Fuente de esta foto
Los Tigres de Detroit tendrán una campaña bastante emotiva, ya que su máxima estrella en las últimas décadas, Miguel Cabrera, anuncio que esta será su última campaña como jugador activo, para darle mayor emoción a esta temporada del 2023, los bengalíes han venido armando un equipo que pudiera ganar más juegos que el año pasado, para eso tendrán en su roster a peloteros de la talla de Matthew Boyd y Eduardo Rodríguez como sus mejores abridores, en la ofensiva tendrán su fuerte, con Javier Báez, Jonathan Schoop, Austin Meadows y al futuro salón de la fama, Miguel Cabrera, no creo que llegue a la post-temporada, pero si deben animar esta división.
Los Mellizos de Minnesota, que vivieron una novela con Carlos correa durante la temporada muerta, llegaron a un final feliz con este pelotero, al parecer conservan a la misma base del año pasado y nuevamente están llamados a competir en la central, Sonny Gray, Pablo López, Kenta Maeda, Brent Headrick serán el cuarteto de abridores, son realmente un buen cuerpo de picheo, en el papel son bastante fuerte y de los equipos que hemos analizado son los más completos hasta ahora, si de picheo hablamos, Christian Vázquez, Carlos Correa, Jorge Polanco, Donovan Solano, Byron Buxton y Michael A. Taylor, destacan a la ofensiva, sin duda, este equipo debería estar luchando por el banderín de esta división.
El equipo de la ciudad de los vientos, las Medias Blanca de Chicago, deberían recuperarse de una mala temporada, tienen un excelente núcleo de jugadores, pese a perder al cubano Jose Abreu, aún cuentan con: Mike Clevinger, Lucas Giolito, Liam Hendriks, Kendall Graveman, estos cuatro son unos abridores de gran cartel, mientras que su relevo es bastante fuerte con Joe Kelly y Michael Kopech como puntales del picheo de cierre, a la ofensiva, Tim Anderson, Leury Garcia, Yoán Moncada, Luis Robert Jr. Y Eloy Jiménez como los grandes a la ofensiva de este equipo, que para mí es el candidato a quedarse con el título de la división central del joven circuito.
The Detroit Tigers will have a very emotional season, since their top star in recent decades, Miguel Cabrera, announced that this will be his last season as an active player, to give more excitement to this 2023 season, the Bengals have been putting together a team that could win more games than last year, For that they will have in their roster players like Matthew Boyd and Eduardo Rodriguez as their best starters, in the offense they will have their strongest, with Javier Baez, Jonathan Schoop, Austin Meadows and the future hall of famer, Miguel Cabrera, I do not think he will reach the post-season, but if they should encourage this division.

The Minnesota Twins, who lived a novel with Carlos correa during the dead season, reached a happy ending with this ballplayer, apparently they keep the same base from last year and again they are called to compete in the center, Sonny Gray, Pablo Lopez, Kenta Maeda, Brent Headrick will be the quartet of starters, they are really a good pitching staff, on paper they are quite strong and of the teams we have analyzed are the most complete so far, if we talk about pitching, Christian Vazquez, Carlos Correa, Jorge Polanco, Donovan Solano, Byron Buxton and Michael A. Taylor, stand out on offense. Taylor, stand out on offense, without a doubt, this team should be fighting for the pennant of this division.

The team from the windy city, the Chicago White Sox, should recover from a bad season, they have an excellent core of players, despite losing Cuban Jose Abreu, they still have: Mike Clevinger, Lucas Giolito, Liam Hendriks, Kendall Graveman, these four are great starters, while their relief is quite strong with Joe Kelly and Michael Kopech as the mainstays of the closing pitching, on offense, Tim Anderson, Leury Garcia, Yoán Moncada, Luis Robert Jr. and Eloy Jiménez as the great offensive players of this team, which for me is the candidate to take the title of the central division of the young circuit.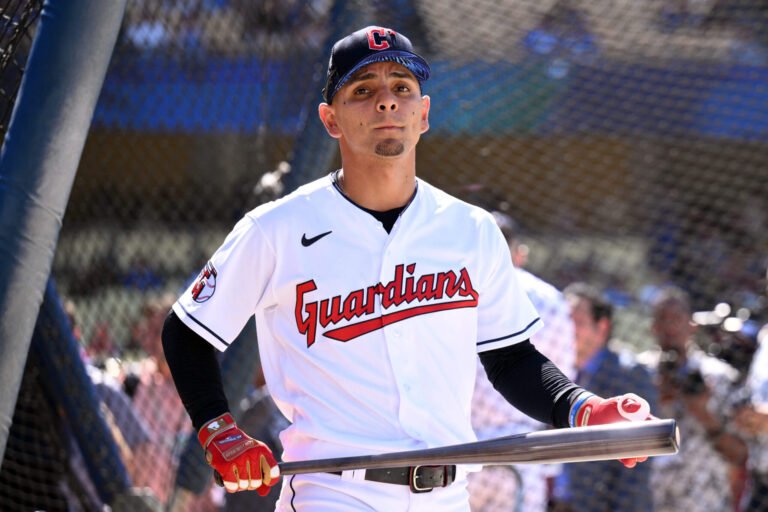 Fuente de la foto
Para finalizar con este paseo en el centro de la Americana, lo haremos con el flamante campeón de esta división, les hablo de los Guardianes de Cleveland, un equipo aguerrido, que estaba llamado a ser de los eliminados en la campaña pasada y termino jugando la serie de división ante los Yankees y llegando a un quinto y definitivo juego, este año tampoco la tendrán fácil, pero como dice el dicho, la pelea es peleando, y para eso tendrán a la disposición a peloteros tales como: Shane Bieber, Hunter Gaddis, Aaron Civale y Joey Cantillo, como sus principales abridores, mientras que los que más resaltan en el picheo de cierre son Emmanuel Clase y Enyel De Los Santos, pero la ofensiva si la veo muy por encima del picheo, Jose Ramírez y Andrés Giménez a lo largo de la 2022, fueron los que comandaron la ofensiva de los Guardianes, a ellos los acompañaran en la tarea de traer carreras los bates de Josh Bell, Amed Rosario, Óscar González y Tyler Freeman, en el papel se ven balanceados, tal vez un poco complicados con su picheo abridor, pero deberían competir en esta división que al parecer subirá el nivel mostrado el año pasado.
Ahora me toca darles mi opinión sobre lo que considero el comportamiento de esta división a lo largo de la campaña del 2023, comenzaré del último al primero, Kansas tiene un equipo con algunas falencias en la ofensiva, con un picheo bastante decente, debería estar ocupando el último lugar del centro, el cuarto puesto estaría en manos de los Tigres de Detroit, los bengalíes se han fortalecido más no creo que les alcance para competir con los siguientes tres equipos, el tercer lugar pudiera ser para los actuales campeones divisionales, es decir a los guardianes, su poca profundidad en el picheo abridor les pudiera pasar factura y relegarlos a este lugar de la tabla, pero ojo, este conjunto está acostumbrado a dar grandes sorpresas.
La lucha por el campeonato de la central, estará en mi opinión entre los Mellizos y las Medias Blancas, de los 5 equipos que componen esta división, son los más completos, tanto en picheo abridor como de cierre, ofensivas poderosas, no considero que en dos campañas consecutivas estos equipos queden fuera de competencia teniendo unas nóminas de tanta calidad, al final me inclino un poco hacia al lado de las Medias Blancas de Chicago, ya veremos si este año si se cumple mi análisis en cuanto a los lugares que tendrán cada uno de estos equipos, mientras tanto esperemos al inicio de la campaña y su desenlace.
To finish with this walk in the center of the American, we will do it with the brand new champion of this division, I speak of the Cleveland Rangers, a tough team, which was called to be eliminated in the last season and ended up playing the division series against the Yankees and reaching a fifth and final game, this year will not have it easy, but as the saying goes, the fight is fighting, and for that they will have at the disposal of players such as: Shane Bieber, Hunter Gaddis, Aaron Civale and Joey Cantillo, as their main starters, while those who stand out the most in the closing pitching are Emmanuel Clase and Enyel De Los Santos, but the offense if I see it well above the pitching, Jose Ramirez and Andres Gimenez throughout the 2022, were the ones who commanded the offense of the Guardians, They will be accompanied in the task of bringing runs by the bats of Josh Bell, Amed Rosario, Oscar Gonzalez and Tyler Freeman, on paper they look balanced, maybe a little complicated with their starting pitching, but they should compete in this division that apparently will raise the level shown last year.

Now it is my turn to give you my opinion on what I consider the behavior of this division throughout the 2023 campaign, I will start from the last to the first, Kansas has a team with some flaws in the offense, with a pretty decent pitching, should be occupying the last place in the center, the fourth place would be in the hands of the Detroit Tigers, the Bengals have strengthened but I don't think they have enough to compete with the next three teams, the third place could be for the current divisional champions, that is to say, the Guardians, their lack of depth in the starting pitching could take its toll and relegate them to this place in the table, but be careful, this team is used to give big surprises.

The fight for the Central League championship, in my opinion, will be between the Twins and the White Sox, of the 5 teams that make up this division, they are the most complete, both in starting and closing pitching, powerful offenses, I do not consider that in two consecutive seasons these teams will be out of the competition having such high quality payrolls, In the end I am leaning a little towards the Chicago White Sox, we will see if this year if my analysis is fulfilled in terms of the places that each of these teams will have, meanwhile let's wait for the beginning of the campaign and its outcome.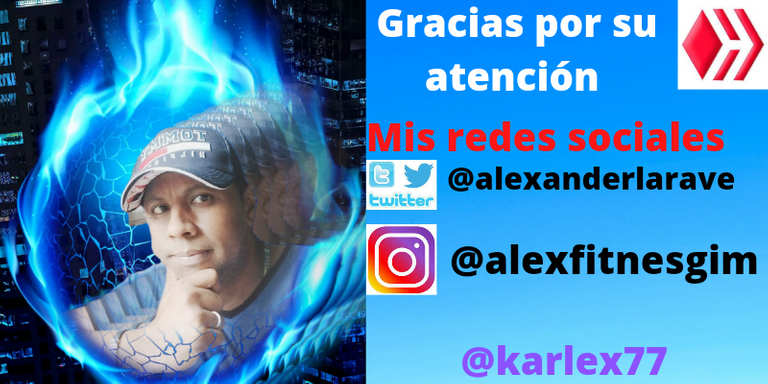 ---
---