Disappointed (But Not Surprised) | Chelsea Defeated Once Again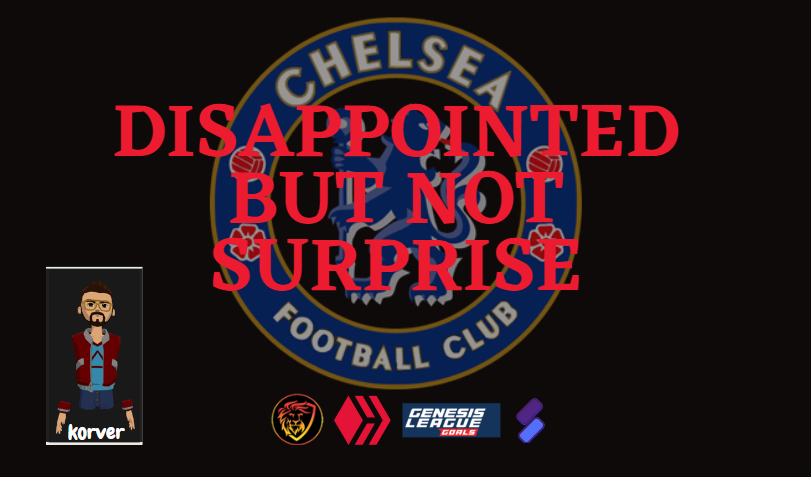 Creative design thanks to Canva
I hate to say this but the way things are going for Chelsea right now is so hard for the fans to swallow. Graham Potter has been splurging lots of money more than what Tuchel was doing. Remember under Tuchel's regime, they spent $100m on that flop Lukaku. After that, they have been buying lots of players:
Koulibaly - $33m
Wesley Fofana - $75m
Aubameyang - $20m
Sterling - $47.5m
Cucurella - $60m
Joao Felix - $11m
David Fofana - $13.5m
Chukwuemeka - $22m
That is so much for a team sitting at the 10th place, officially out of the Champions League and Europa League contention (as of writing). If you're a Chelsea fan, I totally understand the frustration.
---
The Match
To be honest, I was expecting a highly spirited Chelsea for this match. Psychologically, they needed this win to gain momentum + the fact that they just started their newly acquired player Joao Felix from Atletico Madrid. It was an easy thinking that they will battle it out but only to find out frustrated.
I'm not totally frustrated seeing the results. What I am really frustrated was the fact that Chelsea is not the same anymore. The way I see it, there's no pride and confidence from the players when in fact, they have some of the best players in the Premise League, currently.
They control the possession, but they lack finishing touches. It is evident because there has been so many chances, yet they failed to capitalize it. I just hope we could see the Chelsea with a strong mentality again very soon. Oh yeah, by the way I lost my bet.
---
Lots of Players are Injured
One of the key reasons why Chelsea is suffering in racking up points is because of the struggle of finding right players for Potter's system. Remember that coach Potter is just newly appointed as Chelsea manager and with the fact that a lot of players are injured. The likes of Pulisic, Sterling, Mendy (goalkeeper), N'golo Kante, Reece James, Wesley Fofana, Loftus-Cheek, Broja, and Zakaria.
Being a coach will be very hard because you need to select among the available players and Potter is in crisis of players. Chelsea is indeed struggling and I don't see them competing in the Champions League next season. I see Arsenal, Manchester City, Manchester United, and Liverpool still getting that Champions League spot.
What are your thoughts? Share it with us below!


Posted using SportsTalkSocial
---
---