Wardrobe Closet Hunt as the Restart of Actifit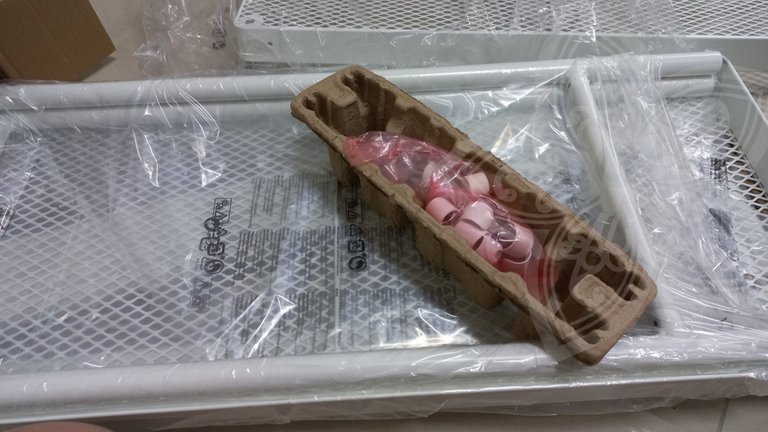 What a moment of truth! Months of lockdowns, loss of access to gyms, busy working from home, and multiple hiatus from workouts due to minor accidents do add on much pounds to the body mass!
Unfortunately, I wished that I could shed as fast as I gain (on specific areas at least); nevertheless fortunately Actifit is still around and I could still use this as a determined push to push this body of mine to not only restarting my health journey, but also to push myself to create meaningful content by paying attention to my surroundings a lot more now that I can actually be out and about on foot without having some drone sounding off people "to stay safe and stay indoors" during lockdowns. What better way to start the content creation again with a self-challenge of wardrobe / closet / cupboard hunting?
All this has happened when I started noticing the small clothes hanger a.k.a open cupboard started tilting a little too much when my mom started bringing more and more of her jeans back from my parents' old house from our last trip back to my hometown. And because her old denims were the thick and heavy kind (not like some of those soft denims that are a lot lighter) with her skewed way of placing the clothes, our "cheapo" clothes hanger with plastic joints have given way much worse, even with a temporary fix my dad did in 2020 (during lockdown) with an "extra supporting broomstick".
It has already started showing like a skewed vertical rectangular and if any one of them accidentally knock on it, especially with my dad's walker and his clumsy walking (recovering from broken patella surgery), the whole thing can collapse and worse still, could cause injury if it falls on the person. With limited cash reserves (after my largest expense on the down-payment of my new car), I have decided to hunt for a studier open clothes hanger / closet, preferably that it is made out of steel / metal with no plastic joints (since full fledge wardrobe is very expensive even with plank wood).
Fortunately close to my office area on my way home I could swing by to a few department stores and hypermarts to look for one, unfortunately, the ones that looked sturdy, there were no stock.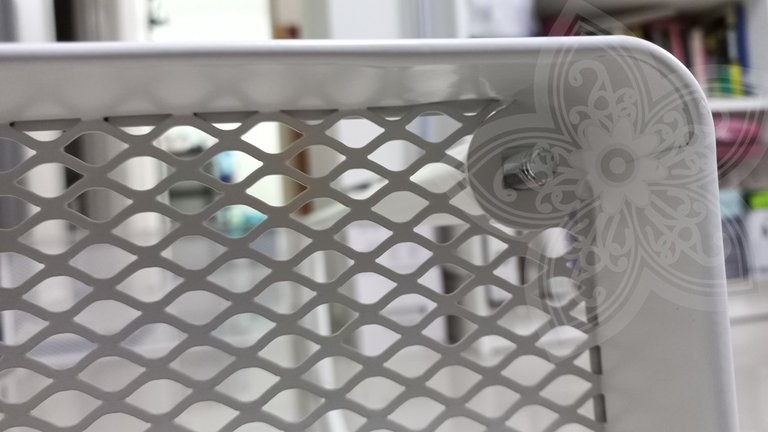 In the end I had to source from the most dreaded "expensive" area, which is IKEA, where I found something decent, sturdy enough, and it is all in metal with minimal plastic fittings. It cost double the price compared to the "cheapo" versions, but that's what I could afford and could single handedly lung home (even though it weighed around a little more than 12kg), not to mention it is easily assembled without getting someone in to install it with additional expenses.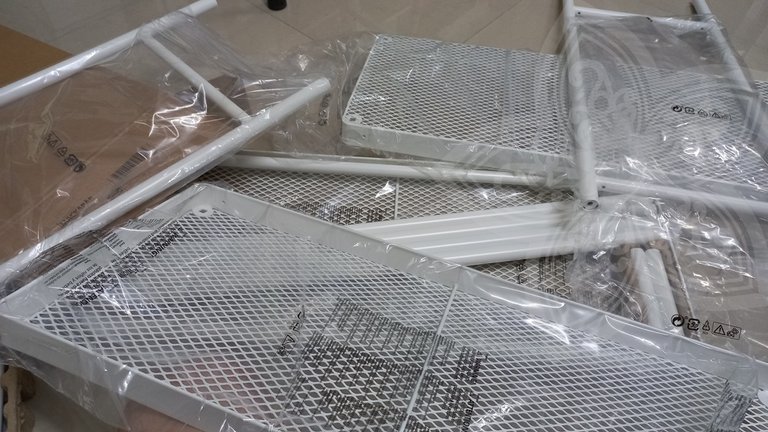 The good thing about iKEA is that its instruction manual is very graphical (with minimal words) and easy to understand, by the time I was home, I already got it all up within 30 minutes! That's definite a huge plus even for a lady like me.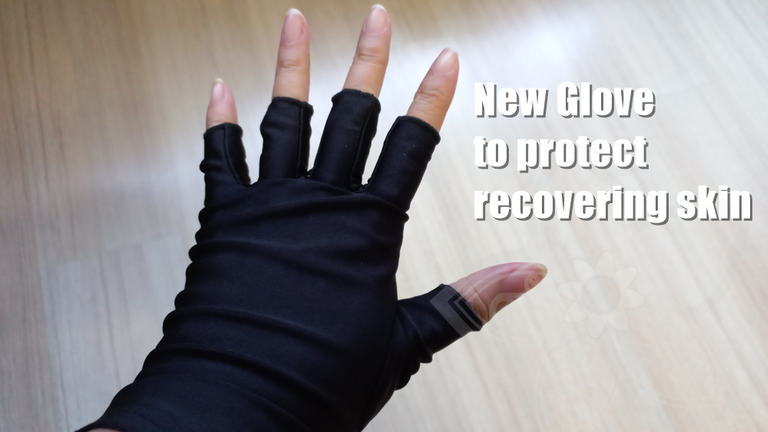 Thank goodness I actually had my glove on to protect my recovering from burnt hand, so installation was very much a breeze.
---
There were so many times I have to "halt" my dad from helping because he was still recovering from his surgery. Can't help it though, it's usually "a boy's joy" when it comes to handy work; especially when the "boy" is at his senior years and he literally behaves a lot like a kid these days. Haha.
---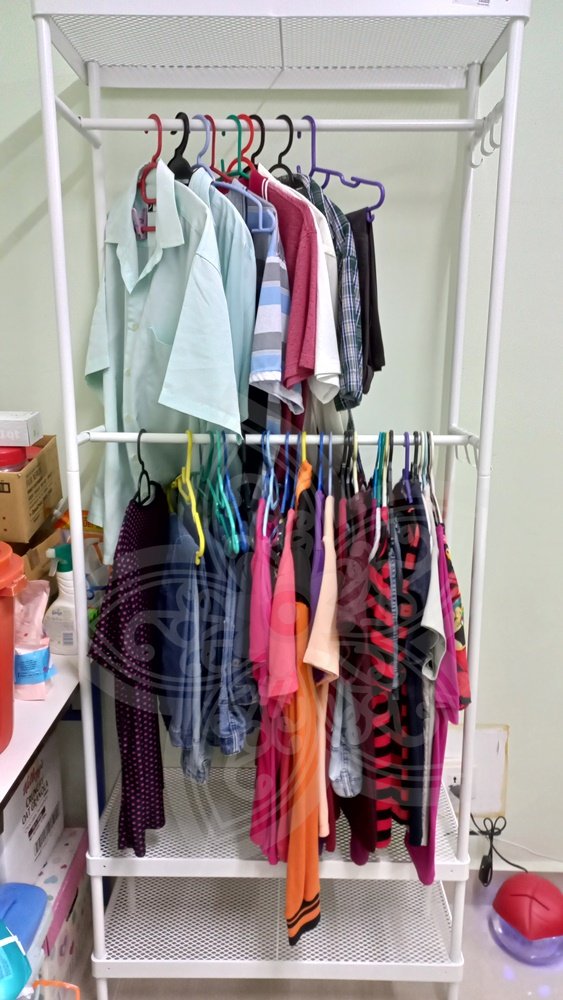 All in all? The material were impressively solid (even for the polls), and it stood neatly enough to place both my parents clothes! I pretty much like it a lot, though I do hope that when I can finally afford a little better one for them I will change those into proper built up wardrobes! But for now, I think I am happy enough.
Until then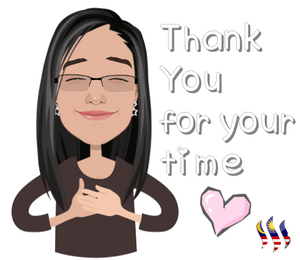 Time sure flies! I am "4 years old" now! haha
This report was published via Actifit app (Android | iOS). Check out the original version here on actifit.io


26/05/2022

4058

Shopping, Walking, Weight Lifting
---
---