[ESP/ENG] Una emoción el Octagonal de Sóftbol que ni la lluvia lo pudo detener en Maturín // A thrilling softball octagonal that not even the rain could stop in Maturín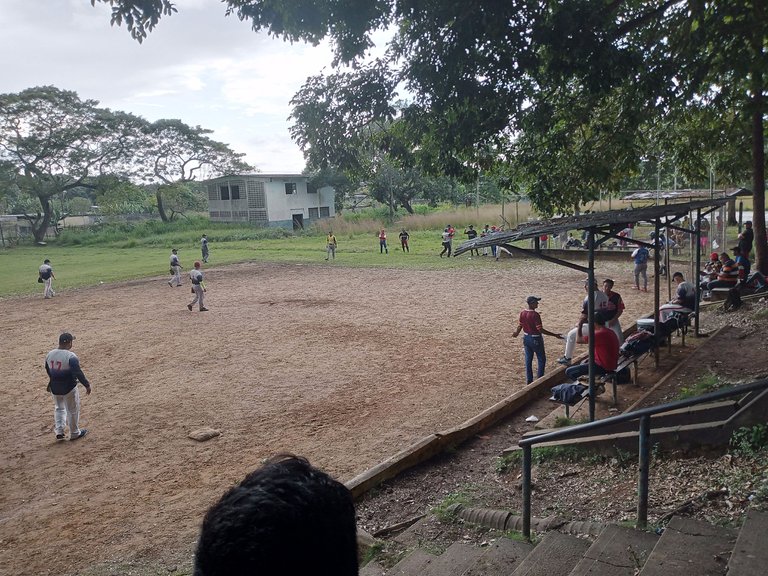 ---
Este fin de semana se vivió la pasión de Sóftbol en el campo de la escuela Fe y Alegría del sector La Murallita de Maturín, ocho equipos disputaron el Octagonal entre este sábado y domingo, que fue interrumpido por lluvia pero igual alcanzó los dos días para conocer al campeón del octogonal, Titanes se título derrotando en la final a Líderes por 9 carreras por 3.
This weekend the passion of softball was lived in the field of the Fe y Alegria school in the La Murallita sector of Maturin, eight teams disputed the Octagonal between Saturday and Sunday, which was interrupted by rain but still reached the two days to know the champion of the octagonal, Titanes won the title defeating Líderes in the final by 9 runs for 3.
En apoyo al Sóftbol de mi comunidad colaboré haciendo el flyer anunciando este torneo de Octagonal que se disputó los días 4 y 5 de febrero, los equipos participantes fueron; Team Rumberos (equipo local), San Miguel, Mercal, Titanes, Polimaturín, Líderes, Hierro Maturín y Lanceros. Mi familia se hizo presente en dos equipos, José Luis Idrogo (hermano) con Team Rumberos y Gustavo Blanco (primo) con Líderes.
In support of softball in my community I collaborated making the flyer announcing this Octagonal tournament that was played on February 4 and 5, the participating teams were; Team Rumberos (local team), San Miguel, Mercal, Titanes, Polimaturín, Líderes, Hierro Maturín and Lanceros. My family was present in two teams, José Luis Idrogo (brother) with Team Rumberos and Gustavo Blanco (cousin) with Líderes.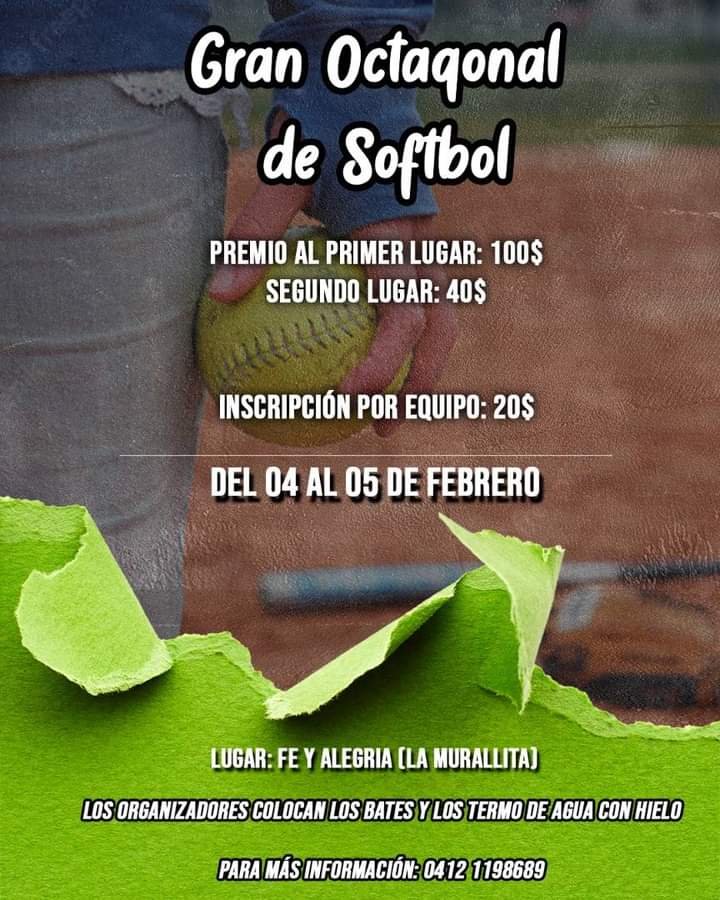 Fuente
---
El día sábado se disputaron 3 de los 4 partidos a disputarse ese día, ya que la lluvia se presentó y no permitió que el último encuentro entre Team Rumberos vs Hierro Maturín se culminará, es por eso que se programó ese compromiso desde cero el día domingo a primera hora, apenas se pudo jugar medio inicio, por eso la decisión de comenzar de nuevo el siguiente día.
On Saturday 3 of the 4 games to be played that day were played, since the rain came and did not allow the last match between Team Rumberos vs Hierro Maturín to be completed, that is why that commitment was scheduled from scratch on Sunday early in the morning, it was barely possible to play half start, hence the decision to start again the next day.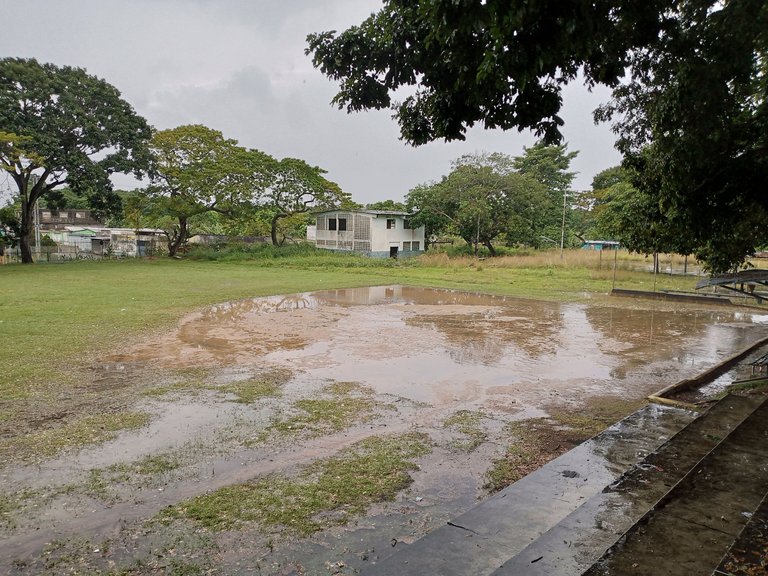 ---
De los tres partidos que sí se efectuaron el sábado, fueron; Mercal vs Polimaturín, este duelo también se vio afectado por la lluvia, siendo el primer partido del torneo y tuvo que ser pausado hasta en dos ocasiones para esperar que pasará la lluvia en el campo de la escuela Fe y Alegría. Mercal abandonó el partido por mucha demora, por esa razón el equipo de Polimaturín avanzaba a Semifinal del Octogonal de una forma poco común, ya que iban perdiendo en la pizarra y se terminaron quedando con la victoria.
Of the three games that did take place on Saturday, Mercal vs Polimaturin, this match was also affected by the rain, being the first game of the tournament and had to be paused twice to wait for the rain to pass on the Fe y Alegria school field. Mercal abandoned the game due to a long delay, for that reason the Polimaturín team advanced to the Semifinal of the Octogonal in an unusual way, since they were losing on the scoreboard and ended up winning.
El siguiente juego fue entre Titanes vs Lanceros, este compromiso si estuvo lleno de emociones de principio a fin, carrera tras carrera entre los 7 innings que se juegan en el Sóftbol, aprendiendo un poco de este deporte y las reglas diferentes que tiene del Béisbol, que es más tradicional, cambia hasta el tamaño de la pelota. Titanes dejó en el terreno a Lanceros en el 7 innings por 12 carreras por 11, se dieron hasta con el bate, fue palo y palo este juego, hasta perreo incluído en el final.
The next game was between Titanes vs Lanceros, this game was full of emotions from start to finish, race after race between the 7 innings that are played in softball, learning a little of this sport and the different rules it has from baseball, which is more traditional, even the size of the ball changes. Titanes left Lanceros on the field in the 7 innings by 12 runs to 11, they even gave it to each other with the bat, it was a game of stick and stick, even perreo included in the end.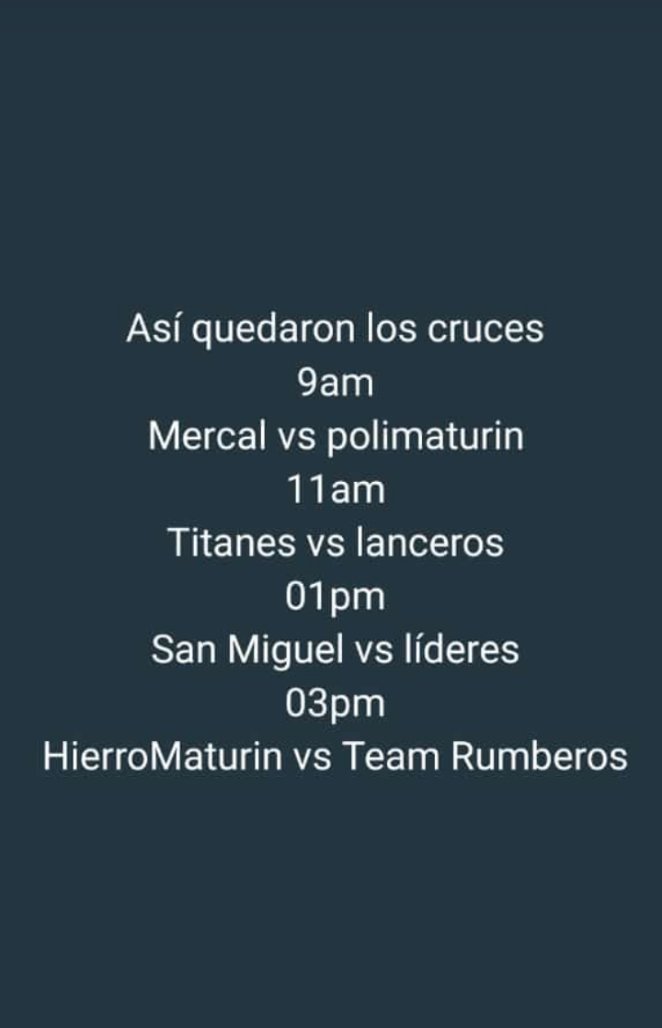 ---
El tercer juego del día fue entre San Miguel y Líderes, los Líderes vencieron 6-0 a San Miguel, Gustavo Blanco arrancó como reserva, hasta en los dos últimos innings cubrió la tercera base. En el cuarto juego que no se pudo disputar, José Luis Idrogo estaba en la alineación en segunda base y tercer bate, pero apenas le alcanzó a batear y en el medio innings que la lluvia dejó que se jugará, bateo hit para embasarse en primera, luego que el equipo Hierro Maturín agarrara los tres oit a Team Rumberos apareció la lluvia y la suspensión del juego para el día siguiente.
The third game of the day was between San Miguel and Líderes, Líderes defeated San Miguel 6-0, Gustavo Blanco started as a reserve, even in the last two innings he covered third base. In the fourth game that could not be played, Jose Luis Idrogo was in the lineup at second base and third bat, but he was barely able to bat and in the half innings that the rain let the game be played, he hit a hit to get on first, after the team Hierro Maturin grabbed the three outs against Team Rumberos the rain appeared and the game was suspended for the next day.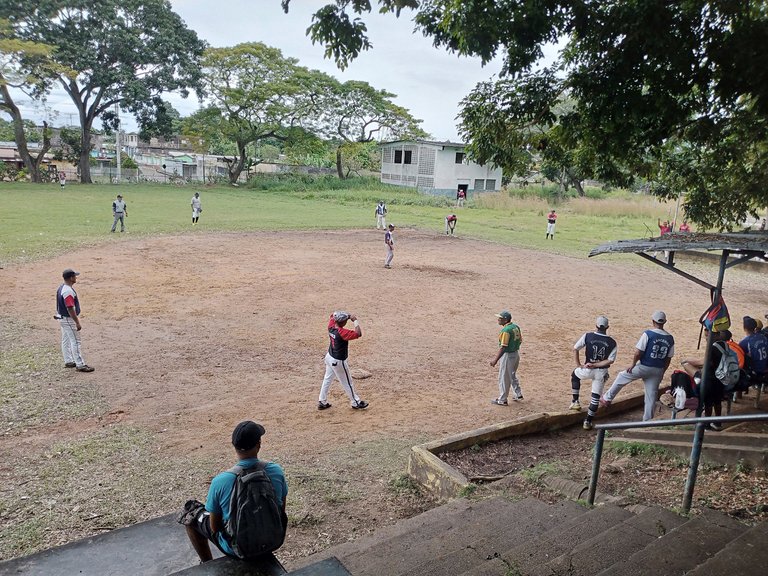 ---
Para el día siguiente si se pudo disputar el Team Rumberos vs Hierro Maturín, en cada innings vos equipos anotaban carrera, los pitcher no podían controlar la caja de bateo, Hierro Maturín tomó la delantera y para el quinto inning el Team Rumberos remontó y se llevó la victoria de 16 carreras por 10. José Luis Idrogo fue bateador designado, en el Sóftbol batean 10 jugadores, sumando el designado y el pitcher, son cosas que iba aprendiendo en este Octagonal.
For the following day, Team Rumberos vs Hierro Maturín, in each innings both teams scored runs, the pitchers could not control the batting box, Hierro Maturín took the lead and by the fifth inning Team Rumberos came back and won 16 runs to 10. José Luis Idrogo was the designated hitter, in softball 10 players bat, adding the designated and the pitcher, these are things that he was learning in this Octagonal.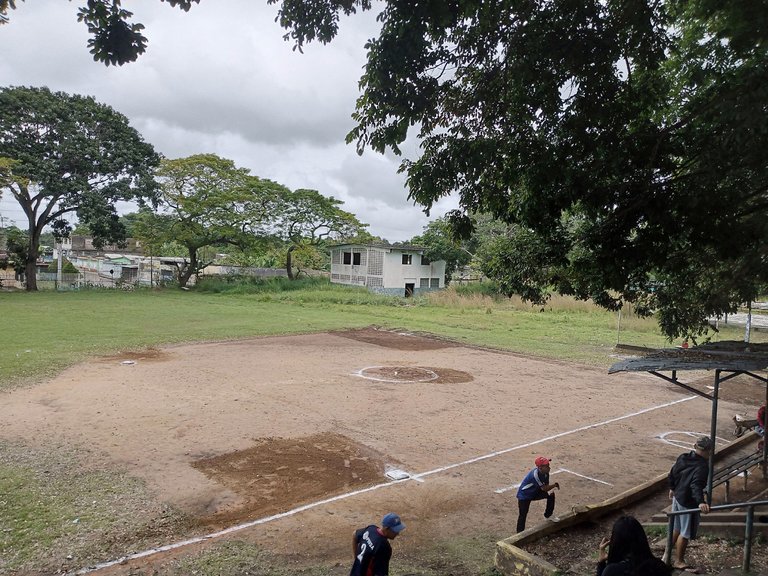 ---
Las semifinales estaban emparejadas y el juego de la Final estaba en riesgo, ya que parecía que no iba alcanzar el día para tres juegos, pues por suerte o sin ella, Polimaturín no sé presentó el día domingo y perdieron por no presentarse, eso hace que Titanes clasificara a la Final sin jugar, es por eso que tocaba enfrentarse los Líderes de Gustavo Blanco vs Team Rumberos de José Luis Idrogo, duelo de primos que terminó 8-0 a favor de Líderes.
The semifinals were evenly matched and the game of the Final was at risk, since it seemed that the day would not be enough for three games, because luckily or not, Polimaturin did not show up on Sunday and lost by no-show, that makes Titanes qualify for the Final without playing, that is why it was the turn to face Gustavo Blanco's Líderes vs Team Rumberos of José Luis Idrogo, a duel of cousins that ended 8-0 in favor of Líderes.
---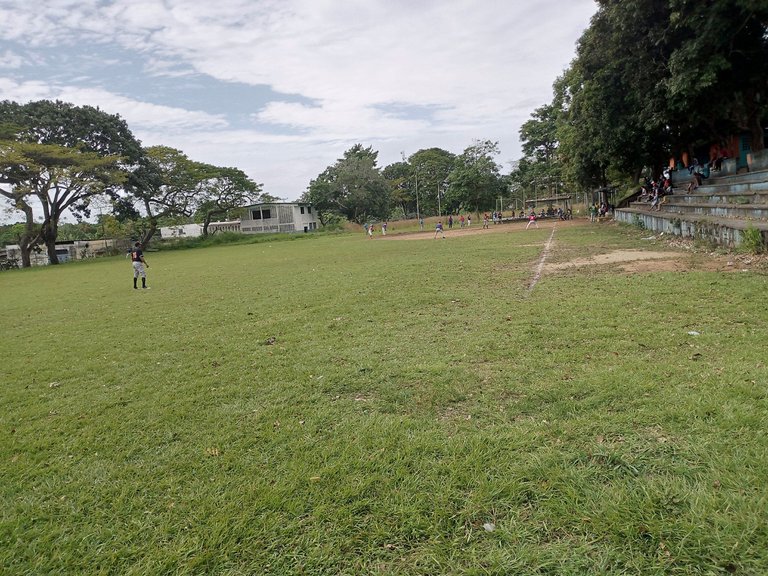 ---
Titanes y Líderes se enfrentaron en la Final. Entre ambos equipos se conocería el campeón de este emocionante torneo de Sóftbol, los Líderes parecía el favorito a quedarse con el torneo, pero finalmente Titanes lo ganó por buena ventaja, su pitcher dominó a cada uno de los bateadores en las dos entradas finales para coronarse en este Octagonal disputado en el campo de Fe y Alegría del sector La Murallita de Maturín.
Titanes and Líderes faced each other in the Final. Between both teams the champion of this exciting softball tournament would be known, Líderes seemed the favorite to win the tournament, but finally Titanes won by a good advantage, their pitcher dominated each of the batters in the final two innings to be crowned in this Octagonal played at the Fe y Alegria field in the La Murallita sector of Maturin.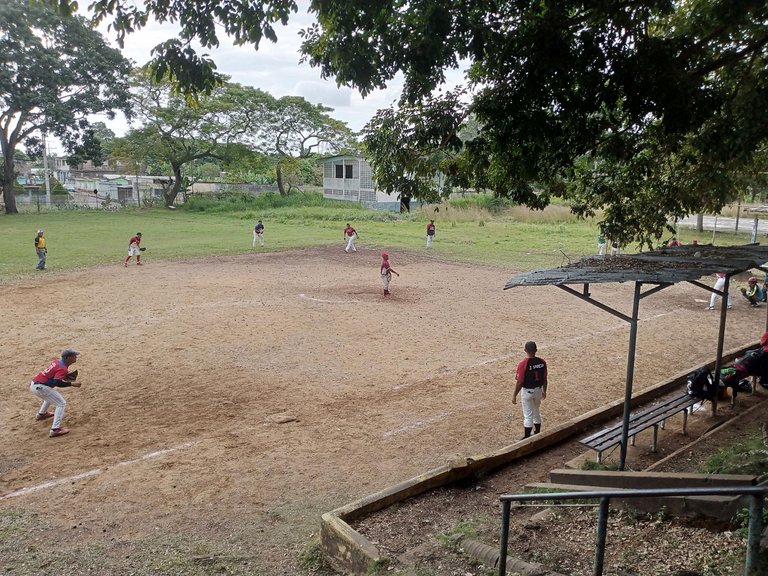 ---
Fotos tomadas por mi desde mi teléfono.
---
Gracias por leerme
Thank you for reading
---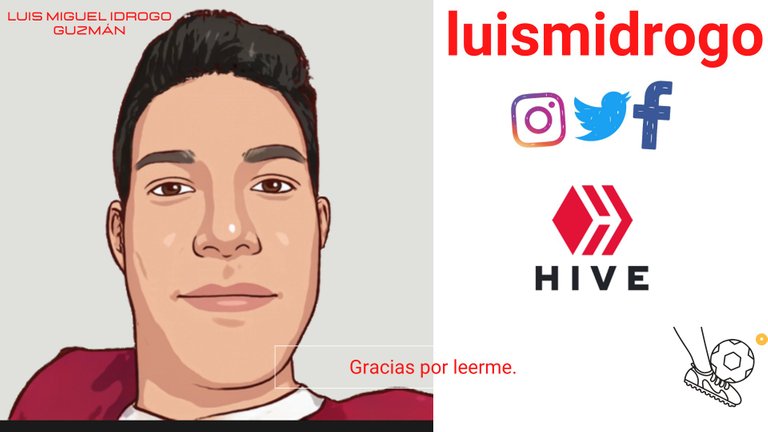 ---
---