[ESP-ENG] Las Urracas no detienen su vuelo y son segundos en la Premier. - The Magpies do not stop their flight and are second in the Premier.
El multimillonario proyecto, quiere expandir el Big Six
---
The billionaire project wants to expand the Big Six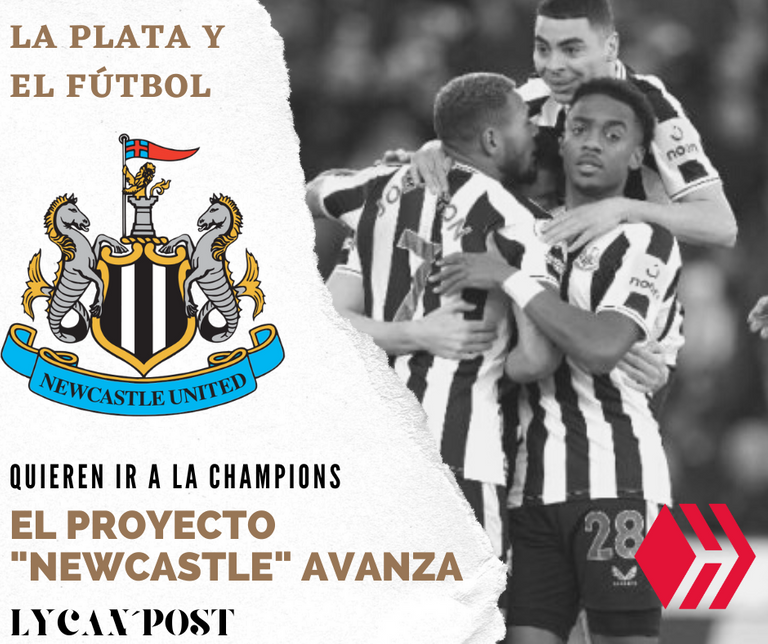 Fuente | Source
Tumbaron a la última sorpresa de Inglaterra. - They knocked out the last England surprise.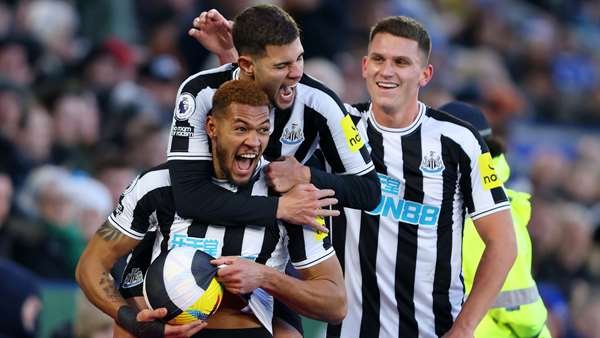 Fuente | Source
Una epopeya es lo que se vivió en el King Power Stadium, el Newcastle de Eddie Howe, enfrentaba al Leicester City, la última gran sorpresa del campeonato inglés en 2016, cuando salieron campeones por primera vez en más de 100 años de historia. Desde entonces, la hegemonía ha sido del Manchester City, con un título para Chelsea y otro para Liverpool como únicos actos de rebeldía en la liga inglesa, sin embargo, el Leicester City no ha logrado mantener aquel gran nivel competitivo y luego de quedarse a las puertas de la Liga de Campeones con Brendan Rogers, hoy están de vuelta a su realidad, siendo décimo terceros en la Premier League y jugando un fútbol bastante pobre, todo lo contrario al equipo que enfrentaron en este regreso a la Premier League, el Newcastle que con su multimillonario proyecto, siendo ahora el club más rico de todo el planeta, busca asentarse en la cima de Inglaterra y comenzar a hacerse un nombre en Europa, por lo que el objetivo principal de las Urracas en esta temporada era clasificar a competiciones europeas, un objetivo que están cumpliendo con creces, convertidos en uno de los equipos sensación de Europa y siendo actualmente el único equipo de Inglaterra con racha perfecta en sus últimos 5 partidos, ahora mismo, son segundos de la Premier League a espera del duelo entre el Manchester City y el Leeds United hoy por la tarde.
El Newcastle resolvió rápido el partido en esta jornada navideña del fútbol inglés, que siempre tiene un toque especial, en la primera parte, Leicester acusó la falta de James Maddison, su gran estrella, y no lograron encontrar una generación de juego colectivo, además de que Nick Pope, portero del Newcastle, frustró la única ocasión con la que contó el Leicester en la primera mitad, ganando el duelo ante Patson Daka, el resto del primer tiempo, la pelota fue del Newcastle que siempre se acercaba con peligro y con una contundencia tremenda, en solo 32 minutos ya ganaba 0-3 al Leicester City en su propio estadio, contundencia, verticalidad y genialidades en el Newcastle comandado por Miguel Almirón quien ahora mismo es uno de los ídolos en Inglaterra y que golazo tras golazo se ratifica como uno de los mejores jugadores sudamericanos en el extranjero, junto a él, Bruno Guimaraes pone ese toque de nuestro fútbol y también es fundamental en el ataque de las Urracas que parecen un equipo demasiado sólido como para penetrarlos, la constancia del Newcastle los ha llevado ahora mismo a ser segundos de la Premier League y a soñar con emular la hazaña de su rival en 2016, pues son escoltas de un Arsenal que juega bien, y que es un espéctaculo, pero que ya ha demostrado que no es invencible.
---
An epic is what was lived in the King Power Stadium, Eddie Howe's Newcastle, faced Leicester City, the last great surprise of the English championship in 2016, when they emerged champions for the first time in more than 100 years of history. Since then, Manchester City has been hegemony, with a title for Chelsea and another for Liverpool as the only acts of rebellion in the English league, however, Leicester City has not managed to maintain that great competitive level and after staying at gates of the Champions League with Brendan Rogers, today they are back to their reality, being thirteenth in the Premier League and playing quite poor football, quite the opposite of the team they faced in this return to the Premier League, Newcastle who With its multimillion-dollar project, now being the richest club on the entire planet, it seeks to settle at the top of England and begin to make a name for itself in Europe, so the main objective of the Magpies this season was to qualify for European competitions. an objective that they are fully achieving, becoming one of the sensational teams in Europe and currently being the only team in England with a perfect run in their last 5 games, Right now, they are second in the Premier League awaiting the duel between Manchester City and Leeds United this afternoon.
Newcastle resolved the game quickly on this Christmas day of English football, which always has a special touch, in the first part, Leicester accused the lack of James Maddison, their great star, and they failed to find a generation of collective play, in addition to that Nick Pope, Newcastle goalkeeper, frustrated the only chance that Leicester had in the first half, winning the duel against Patson Daka, the rest of the first half, the ball was from Newcastle who always approached with danger and with a tremendous forcefulness, in just 32 minutes they already beat Leicester City 0-3 in their own stadium, forcefulness, verticality and genius in Newcastle led by Miguel Almirón who right now is one of the idols in England and that great goal after great goal is ratified as one of the best South American players abroad, together with him, Bruno Guimaraes puts that touch on our football and is also fundamental in the attack of the Magpies that look like a d Too solid to penetrate them, Newcastle's perseverance has led them right now to be second in the Premier League and to dream of emulating the feat of their rival in 2016, since they are guards for an Arsenal that plays well, and that is a spectacle, but that he has already shown that he is not invincible.
El Manchester City a la caza - Manchester City on the hunt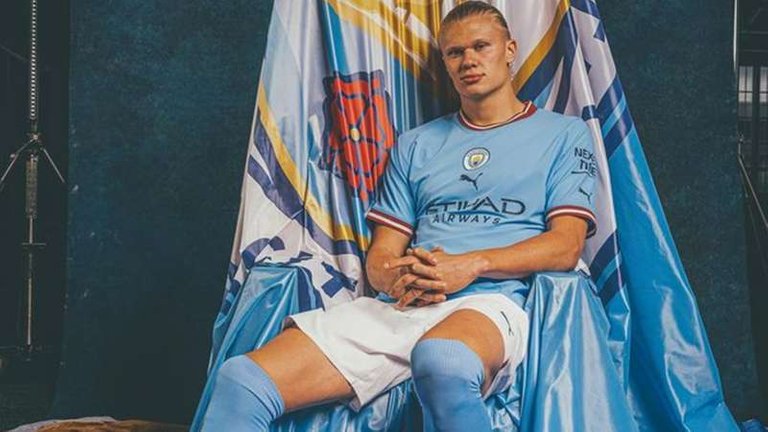 Fuente | Source
Parece irónico decir que el Manchester City, con la plantilla que tiene, siendo quizás la más poderosa de todas las temporadas de Josep Guardiola al mando de los ciudadanos, no es líder de la Premier League, al principio, cuando Guardiola llegó, se encontró con un equipo bastante bueno que venía de ser campeón con Pellegrini y con el propio Mancini, pero que la verdad, no era como para meter terror en Europa, apenas el Manchester City estaba empezando a ser un equipo considerado importante y esto debido más que nada a los billetazos de los árabes, en fin, la cosa es que Guardiola salió campeón de la Premier League con plantillas que no se comparan a la de hoy, y con el problema de la falta de definición en los últimos cuartos de la cancha, donde futbolista como Sterling, Gabriel Jesús y Grealish no estuvieron finos y eso lo llevó a perder varios partidos, a complicarse las cosas e incluso a quedar fuera de la Liga de Campeones en más de una ocasión (ante Lyon y ante Real Madrid), ahora, Guardiola tiene a Haaland y a Julián Álvarez, el monstruo noruego y el campeón del mundo, dos futbolistas que serían titulares en cualquier equipo del planeta y que compiten por un puesto en el 11 de Guardiola, algo insólito, pero real.
Y toda la temporada he venido diciendo, cuidado con el Manchester City que apenas agarre ritmo, va a ser indetenible, al menos en Inglaterra, en Europa ya sabemos que siempre se terminan escondiendo, aunque el noruego, no parece ser de esos a los que el pecho se le enfría cuando las papas queman, aunque eso ya lo veremos incluso a partir de cuartos de final, porque es que el Leipzig no es un rival demasiado complicado para semejante equipo. El punto es que Newcastle NO debe aspirar demasiado alto, el entrenador y los preparadores del equipo deben centrarse en mantener la moral alta, pero con los pies en la tierra y no soñar con un posible campeonato que los saque de sus casillas, claro, si la oportunidad se presenta, se intentará, pero Newcastle está ahora mismo clasificando a la UEFA Champions League y para un club con su historia, esto, sería un logro más que grande para el actual proyecto, Arsenal y Manchester City tienen la plantilla para competir por la Premier League, lamentablemente, el Newcastle no, y el City, seguramente con una victoria ante Leeds United regrese al Newcastle a la tercera posición.
---
It seems ironic to say that Manchester City, with the squad it has, being perhaps the most powerful of all Josep Guardiola's seasons in command of the citizens, is not the leader of the Premier League, at the beginning, when Guardiola arrived, he met with a pretty good team that came from being champions with Pellegrini and with Mancini himself, but the truth was that it wasn't enough to cause terror in Europe, Manchester City was just beginning to be considered an important team and this was due more than anything to the big bills of the Arabs, in short, the thing is that Guardiola came out champion of the Premier League with squads that do not compare to today's, and with the problem of lack of definition in the last quarters of the pitch, where the footballer like Sterling, Gabriel Jesús and Grealish they were not fine and that led him to lose several games, to complicate things and even to be left out of the Champions League on more than one occasion (against Lyon and against Real Madrid), now , Guardiola has Haaland and Julián Álvarez, the Norwegian monster and world champion, two footballers who would be starters in any team on the planet and who compete for a position in Guardiola's 11, something unusual, but real.
And all season I have been saying, be careful with Manchester City that as soon as he picks up a rhythm, he will be unstoppable, at least in England, in Europe we already know that they always end up hiding, although the Norwegian does not seem to be one of those who his chest gets cold when the potatoes burn, although we'll see that even after the quarterfinals, because Leipzig isn't a very difficult opponent for such a team. The point is that Newcastle should NOT aim too high, the coach and team coaches should focus on keeping their morale high, but with their feet on the ground and not dreaming of a possible championship that would drive them crazy, of course, if the opportunity presents itself, it will be tried, but Newcastle is currently qualifying for the UEFA Champions League and for a club with its history, this would be a more than great achievement for the current project, Arsenal and Manchester City have the squad to compete for the Premier League, unfortunately, Newcastle not, and City, surely with a victory against Leeds United, will return Newcastle to third position.
La verdadera competencia para el Newcastle. - The real competition for Newcastle.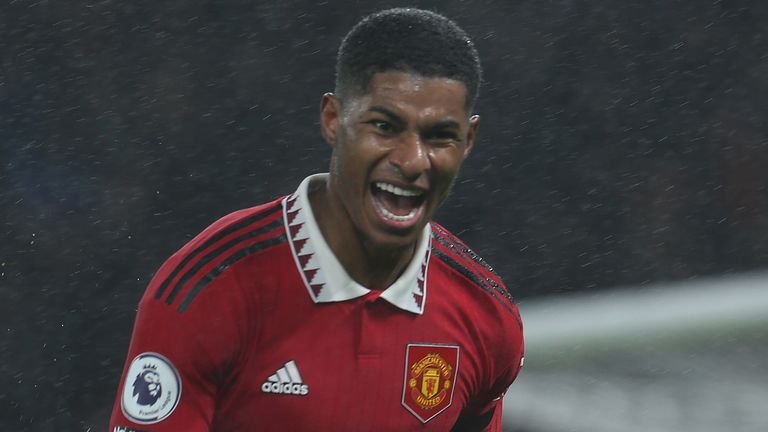 Fuente | Source
¿A quién debe mirar el Newcastle? A equipos que están mucho más irregulares que ellos, al Tottenham, al Manchester United, al Liverpool que viene en subida y un poco más lejos, al Chelsea, que por fin cosechó una victoria luego de un desastroso cierre antes del mundial, el perseguidor más cercano del Newcastle es el Tottenham, aunque Manchester United tiene un partido menos y una victoria, lo pondría a 1 punto del equipo de Howe, el Liverpool de Klopp, viene ganando sus últimos 3 encuentros y también, con 15 partidos, busca una victoria que los acerque todavía más a los puestos de Liga de Campeones, donde por ahora, están fuera, mientras que el Chelsea de Potter, con apenas 24 puntos, es octavo y debe revertir la situación si no quiere ver las competencias europeas por televisión. El Newcastle es el equipo fuera de Arsenal y Manchester City que mejor momento vive y la verdad es que esto es algo que deben aprovechar para sacar la mayor ventaja posible ante sus rivales por el boleto a Liga de Campeones, el Newcastle debe concentrarse en blindar esa cuarta posición lo más que pueda ¿por qué? para consolidarse.
El Newcastle evidentemente no es que necesite dinero, es que necesita volverse un proyecto atractivo para que futbolistas de talla mundial deseen formar parte de él, Guimaraes, Almirón y Trippier se interesaron en el proyecto cuando aún eran un equipo de media tabla, incluso estuvieron en zona de descenso, pero ahora mismo, aquellas "cortinas de humo" que colocaban a futbolistas como Neymar y Dembélé en el equipo, parece que pueden volver un poco más ciertas cada vez, pues es verdad que sería un reto para cualquiera, formar parte de este equipo inglés de corta historia, y llevarlo a las últimas instancias de la Liga de Campeones o por que no, hacerlos campeones de Europa en algunas temporadas (o de Premier League que es el principal objetivo), Howe está haciendo un trabajo espectacular, las Urracas son la mejor defensa del torneo, Burn, Botman y Schar son una línea muy sólida en la defensa, complementada a la perfección por sus grandes líderes defensivos Trippier y Pope, algo que permite al Newcastle ganar por diferencias cortas, por genialidades de Almirón, de Guimaraes, de Wood y de todo el frente de ataque. El Newcastle es un equipo muy interesante y a final de temporada, veremos si cumplieron sus expectativas.
---
Who should Newcastle watch? To teams that are much more irregular than them, Tottenham, Manchester United, Liverpool that is on the rise and a little further away, Chelsea, who finally reaped a victory after a disastrous closing before the World Cup, the most Newcastle's closest team is Tottenham, although Manchester United has one game less and one victory, it would put them 1 point behind Howe's team, Klopp's Liverpool, they have been winning their last 3 games and also, with 15 games, they are looking for a victory that brings them even closer to the Champions League positions, where for now, they are out, while Potter's Chelsea, with just 24 points, is eighth and must reverse the situation if they do not want to watch European competitions on television. Newcastle is the team outside of Arsenal and Manchester City that is experiencing the best moment and the truth is that this is something that they must take advantage of to get the greatest possible advantage over their rivals for the Champions League ticket, Newcastle must concentrate on shielding that fourth position as much as possible why? to consolidate.
Newcastle obviously does not need money, it is that they need to become an attractive project for world-class footballers to want to be part of it, Guimaraes, Almirón and Trippier became interested in the project when they were still a mid-table team, they were even in relegation zone, but right now, those "smoke screens" that placed footballers like Neymar and Dembélé in the team, it seems that they can come back a little more certain each time, because it is true that it would be a challenge for anyone, to be part of this English team with a short history, and take it to the last stages of the Champions League or why not, make them European champions in a few seasons (or the Premier League, which is the main objective), Howe is doing a spectacular job, the Magpies are the best defense in the tournament, Burn, Botman and Schar are a very solid defensive line, perfectly complemented by their great defensive leaders Trippier and Pope, something that allows You will win against Newcastle by short differences, by genius of Almirón, Guimaraes, Wood and the entire attack front. Newcastle is a very interesting team and at the end of the season, we'll see if they met their expectations.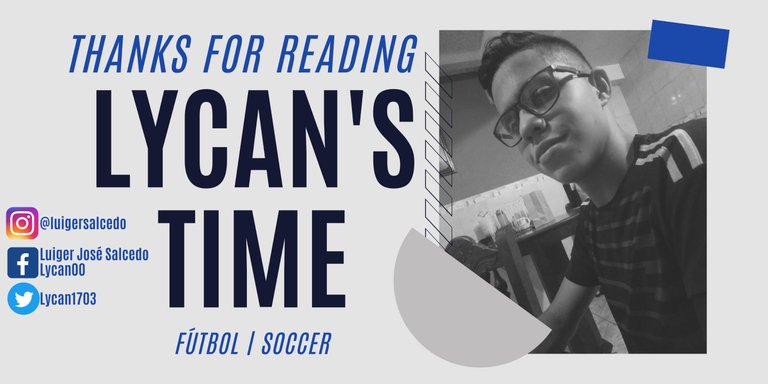 ---
---