[ESP-ENG] Los retiros más tristes de la temporada. - The saddest withdrawals of the season.
Y entiendes por fin de que parte del viaje es su final
---
And you finally understand that part of the trip is the end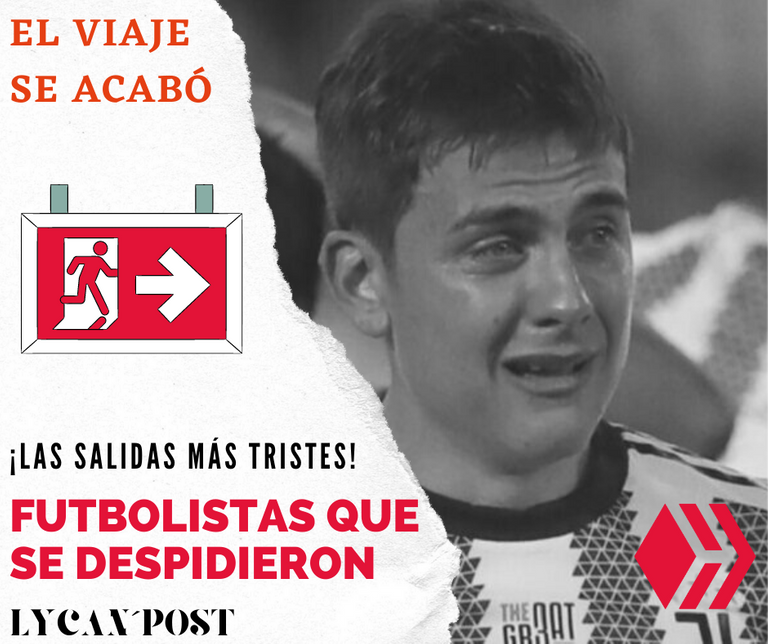 Fuente | Source
Edit by
canva
Chiellini y Dybala. - Chiellini and Dybala.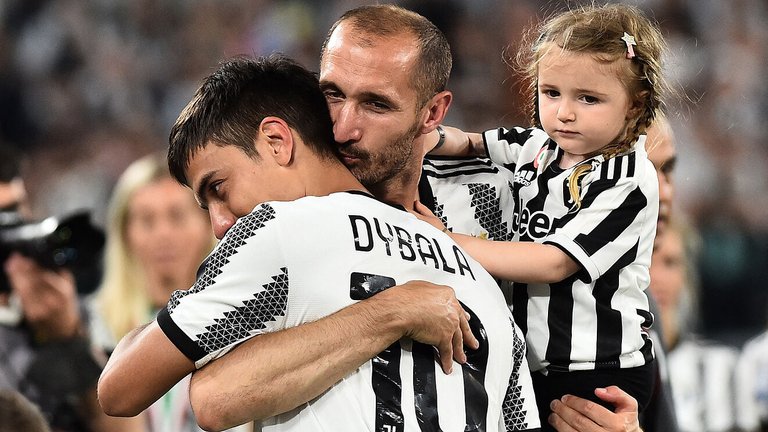 Fuente | Source
Dos emblemas de la Juventus, Giorgio antes que Paulo, pero que sin duda tanto el joven argentino como el experimentado italiano se ganaron el corazón de miles y miles de fanáticos de la Juventus, incluido yo, por supuesto. Chiellini siempre ha sido el central experimentado del club desde que tengo uso de la consciencia y tras el retiro de Barzagli, otro que quería mucho, Giorgio quedó como el emblema más grande junto a Buffon y ya, tras la marcha de este a París Saint-Germain en su primera despedida como bianconero, Chiellini se volvió Juventus, siendo el único futbolista en estar en todos los títulos de Serie A consecutivos (9), convirtiéndose en uno de los más ganadores de la historia del torneo y el único en obtenerlo tantas veces seguidas. Dybala, por su parte, llegó al club luego de la dolorosa final de Liga de Campeones que se perdió en Berlín ante el FC Barcelona, desde Palermo, el argentino portó el glorioso número 21 de Andrea Pirlo y Zinedine Zidane, luego de la salida de Pogba quien puso rumbo a la ciudad de Manchester, fue la hora del argentino, que nos deslumbró con el número 21 y su educada zurda, llegando a la final de la Liga de Campeones nuevamente, cayendo esta vez, ante Real Madrid.
En la siguiente campaña, Dybala continuó dando grandes números junto a un ya consolidado Chiellini, quien se había vuelto leyenda del club, y tras la eliminación de la Liga de Campeones a manos de Real Madrid, Juventus volvió a conquistar el doblete doméstico, logrando 95 puntos en la liga y consagrándose campeón de la Copa Italia tras golear 4-0 al AC Milan en la final. En el último partido de ambos, en el Juventus Stadium ante la Lazio, la hinchada aplaudió y reconoció la gran trayectoria de dos futbolistas que se dejaron absolutamente todo por la camiseta bianconera, Chiellini, se notó un poco más tranquilo que Paulo Dybala, quien no resistió y se rompió en un llanto desesperado, mientras el capitán, Leonardo Bonucci, intentaba tranquilizarlo, Dybala siempre se dijo muy fanático de la Juventus y buscada consagrarse como una leyenda del club, así como Del Piero o Buffon, pero las diferencias con las directivas además de su evidente bajón de nivel tras la llegada de Cristiano Ronaldo no permitieron lograr un acuerdo entre lo que el argentino pretendía ganar y lo que el club estaba dispuesto a pagarle. Dos leyendas se marchan del club en una etapa de transición necesaria para la Juventus.
---
Two emblems of Juventus, Giorgio before Paulo, but without a doubt both the young Argentine and the experienced Italian won the hearts of thousands and thousands of Juventus fans, including me of course. Chiellini has always been the club's experienced center-back for as long as I have the use of consciousness and after the retirement of Barzagli, another one he loved very much, Giorgio remained as the greatest emblem along with Buffon and now, after his departure to Paris Saint- Germain in his first farewell as a bianconero, Chiellini became Juventus, being the only footballer to be in all consecutive Serie A titles (9), becoming one of the most winners in the history of the tournament and the only one to obtain it so many times. in a row. Dybala, for his part, arrived at the club after the painful Champions League final that was lost in Berlin against FC Barcelona, ​​from Palermo, the Argentine wore the glorious number 21 of Andrea Pirlo and Zinedine Zidane, after the departure of Pogba who headed to the city of Manchester, it was the hour of the Argentine, who dazzled us with the number 21 and his educated left foot, reaching the Champions League final again, falling this time, against Real Madrid.
In the following campaign, Dybala continued to give great numbers together with an already consolidated Chiellini, who had become a club legend, and after being eliminated from the Champions League at the hands of Real Madrid, Juventus won the domestic double again, achieving 95 points in the league and becoming champion of the Italian Cup after beating AC Milan 4-0 in the final. In their last match, at the Juventus Stadium against Lazio, the fans applauded and recognized the great career of two footballers who left absolutely everything for the Bianconera shirt, Chiellini, was a bit calmer than Paulo Dybala, who did not resisted and broke down in desperate tears, while the captain, Leonardo Bonucci, tried to reassure him, Dybala always said he was a fan of Juventus and sought to establish himself as a club legend, as well as Del Piero or Buffon, but the differences with the directives In addition to his obvious drop in level after the arrival of Cristiano Ronaldo, they did not allow an agreement to be reached between what the Argentine wanted to earn and what the club was willing to pay him. Two legends leave the club in a necessary transition stage for Juventus.
El Barcelona se despide de sus "bomberos". - Barcelona says goodbye to its "firefighters".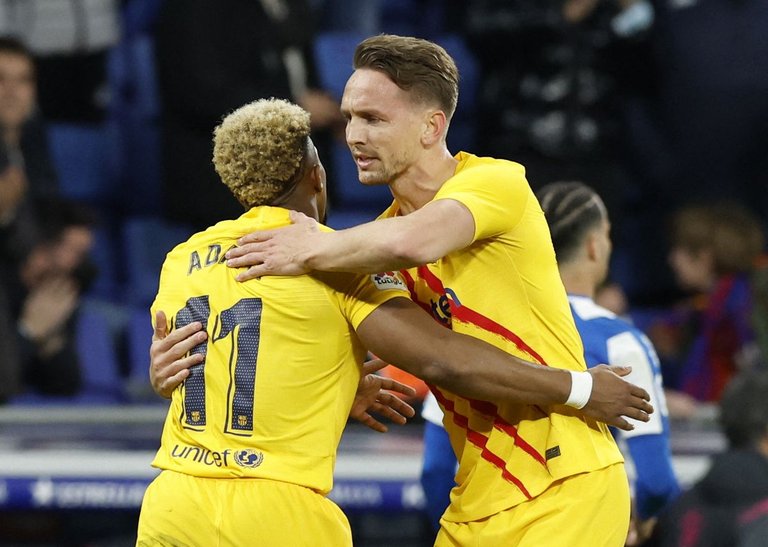 Fuente | Source
Para nadie es un secreto que el conjunto culé atravesó durante los últimos años una de las peores crisis de su historia reciente, los culés han venido atravsando dolorosas eliminaciones en la Liga de Campeones y en la última temporada, tras la salida de Lionel Messi, la máxima leyenda del club azulgrana, todo quedó a la expectativa, Ronald Koeman protagonizó uno de los peores arranques ligueros en la historia del FC Barcelona y a mitad de la temporada, con el equipo en octava posición fuera de todos los puestos europeos posibles y además con su clasificación en peligro para los octavos de final de la Liga de Campeones, finalmente el "Colorado" fue cesado y llegó en su reemplazo Xavi Hernández, durante el mercado de verano, Koeman trajó a futbolistas como Depay y De Jong, un holandés más criticado que el otro, no obstante, el proveniente de Sevilla se impuso a todas las críticas y poco a poco se fue ganando el corazón del conjunto blagurana, con goles de suma importancia, incluso, tras el arribo de Xavi Hernández, De Jong se convirtió en un revulsivo común del míster español, logrando goles de suma importancia como el 3-2 de último minuto ante Levante, por ejemplo. Finalmente el holandés no será ficha oficial del club y volverá a Sevilla.
Depay también respondió cuando más se le necesitó y en una temporada terrible para el club, acabó como el máximo goleador, siendo uno de los "bomberos" que apagó el fuego del conjunto culé cuando más se necesitaban héroes que sacaran el pecho por el club tras la salida del mejor de todos los tiempos, además de Memphis, quien posiblemente salga del club, tras los problemas constantes con Ousmane Dembélé, Xavi Hernández eligió al que se supone sería su reemplazo, Adama Traoré, el español inició su travesía como blaugrana por todo lo alto, dejando partidos de gran nivel y mostrando esa faceta que lo llevó a ser sondeado por grandes equipos en el mundo cuando estuvo en Inglaterra, no obstante, Adama cerró la campaña de muy mala manera, además de que Dembélé mostró el nivel que tenía en Dortmund y se asentó como el titular de Xavi Hernández, sorprendentemente, todo parece indicar que ambos, protagonistas del "renacer" que tuvo el Barcelona con Xavi Hernández, abandonarán la plantilla culé a final de temporada, Adama volverá de su cesión, mientras que Dembélé seguramente se acabe marchando como agente libre, ahora que su relación con el club y la afición se ha "remediado" un poco.
---
It is no secret to anyone that the culé team went through one of the worst crises in its recent history in recent years, the culés have been going through painful eliminations in the Champions League and in the last season, after the departure of Lionel Messi, the maximum legend of the azulgrana club, everything was left to the expectation, Ronald Koeman starred in one of the worst league starts in the history of FC Barcelona and in the middle of the season, with the team in eighth position out of all possible European positions and also with his classification in danger for the round of 16 of the Champions League, finally the "Colorado" was dismissed and Xavi Hernández arrived in his replacement, during the summer market, Koeman brought footballers like Depay and De Jong, a Dutchman more criticized than the other, however, the one from Seville prevailed over all the criticism and little by little he won the heart of the Blagurana team, with goals of great importance, even after the arrival of Xavi Hernández, De Jong became a common trigger for the Spanish coach, achieving goals of great importance such as the last minute 3-2 against Levante, for example. Finally, the Dutchman will not be an official record of the club and will return to Seville.
Depay also responded when he was most needed and in a terrible season for the club, he ended up as the top scorer, being one of the "firemen" who put out the fire of the culé team when heroes were most needed to stick out their chests for the club after the departure of the best of all time, in addition to Memphis, who may leave the club, after constant problems with Ousmane Dembélé, Xavi Hernández chose the one who was supposed to be his replacement, Adama Traoré, the Spaniard began his journey as a Blaugrana for everything high, leaving high-level games and showing that facet that led him to be surveyed by great teams in the world when he was in England, however, Adama closed the campaign in a very bad way, in addition to Dembélé showing the level he had in Dortmund and settled down as the head of Xavi Hernández, surprisingly, everything seems to indicate that both, protagonists of the "rebirth" that Barcelona had with Xavi Hernández, will leave the culé squad to At the end of the season, Adama will return from his loan, while Dembélé will probably end up leaving as a free agent, now that his relationship with the club and the fans has "remedied" a bit.
Otras leyendas van de salida. - Other legends go out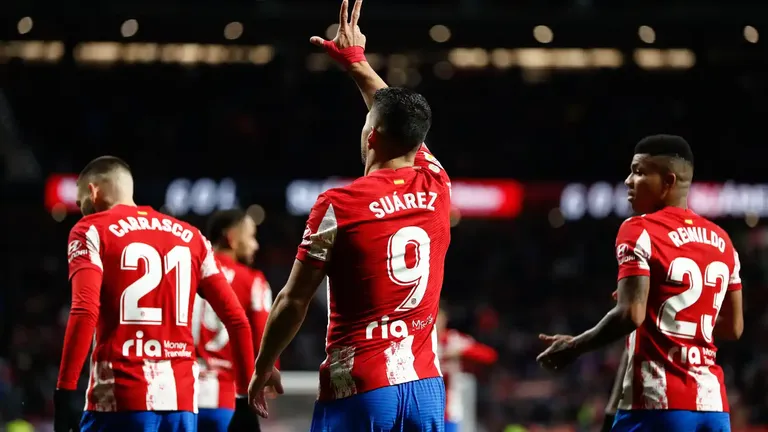 Fuente | Source
Si hablamos de uno de los finalistas de la Liga de Campeones, el Real Madrid, también cuentan con futbolistas que acaban contrato y ya es casi un hecho su salida de la entidad que ahora mismo dirige Carlo Ancelotti, entre ellos, destaca Isco, el jóven que deslumbró con Málaga y en alguna etapa también lo hizo con Real Madrid, cuenta ya con 30 años y su destino seguramente sea jugar en otro club importante de Europa, pues el talento del español es algo de lo que no se puede dudar, no obstante, esta temporada Ancelotti no ha contado demasiado con él y de hecho, en caso de que Real Madrid derrote a Liverpool en la final e Isco no juegue ningún minuto de ese partido, no será considerado un campeón de Europa (podría ser su quinta Liga de Campeones), por lo que dicta el reglamento de la UEFA, increíble (otros que si pueden ser pentacampeones son el alemán Toni Kroos, el brasileño Marcelo, el croata Luka Modric, el galés Bale, etc). Hablando del lateral brasileño, también es otro que finaliza contrato con la entidad blanca y a pesar de que quiere renovar, Ancelotti no lo tiene en sus planes por lo que no se le ha ofrecido ningún contrato, lo mismo con Gareth Bale, ambos, absolutos protagonistas de la época más gloriosa de Real Madrid en lo que va de siglo, pero que tristemente, perdieron ritmo de juego y competitividad, en especial el británico y finalmente, saldrán de un club que se encuentra en constante renovación.
Atlético de Madrid también ha despedido ya del Wanda Metropolitano al uruguayo Luis Suárez, el histórico delantero charrúa ya de 35 años, está cada vez más de salida, en eliminatorias sudamericanas ya se despidió de Uruguay y lo más seguro es que no vuelva a jugar de local con la camiseta uruguaya en toda su carrera, y que tras el mundial, acabe retirándose finalmente de la selección junto a Cavani, su gran amigo y compañero de toda la vida (y cuando digo de TODA la vida, en serio me refiero a TODA la vida que puede tener un futbolista). Se dice que quiere continuar en LaLiga pero seguramente Suárez acabe recalando en un equipo de menor nivel y es posible que no dispute la Liga de Campeones en la siguiente temporada, quizá, también esté la opción de volver a sudamérica. Fernandinho, emblema del Manchester City, también ha dicho adiós al equipo ciudadano, siendo el único futbolista que queda de aquella histórica Premier League obtenida con el gol de Aguero hace unas cuantas temporadas atrás, de hecho, era tan inesperada la salida del capitán ciudadano que Guardiola se ha enterado de ella en una rueda de prensa.
---
If we talk about one of the finalists of the Champions League, Real Madrid, they also have footballers who are ending their contracts and their departure from the entity that Carlo Ancelotti directs right now is almost a fact, among them, Isco stands out, the young who dazzled with Malaga and at some stage also with Real Madrid, he is already 30 years old and his destiny will surely be to play for another important club in Europe, because the talent of the Spaniard is something that cannot be doubted, however , this season Ancelotti has not counted on him too much and in fact, in the event that Real Madrid defeats Liverpool in the final and Isco does not play any minute of that game, he will not be considered a European champion (it could be his fifth Liga de Champions), for what the UEFA regulations dictate, incredible (others who can be five-time champions are the German Toni Kroos, the Brazilian Marcelo, the Croatian Luka Modric, the Welshman Bale, etc). Speaking of the Brazilian side, he is also another one who ends his contract with the white entity and despite the fact that he wants to renew, Ancelotti does not have it in his plans, so he has not been offered any contract, the same with Gareth Bale, both, absolute protagonists of the most glorious era of Real Madrid so far this century, but sadly, they lost rhythm of play and competitiveness, especially the British and finally, they will leave a club that is in constant renovation.
Atlético de Madrid has also already fired the Uruguayan Luis Suárez from the Wanda Metropolitano, the historic Uruguayan forward, now 35 years old, is increasingly on the way out, in South American qualifiers he has already said goodbye to Uruguay and it is most likely that he will not play again local with the Uruguayan shirt throughout his career, and that after the World Cup, he ends up finally retiring from the national team along with Cavani, his great friend and lifelong partner (and when I say ALL of life, I seriously mean ALL the life a footballer can have). It is said that he wants to continue in LaLiga but Suárez will surely end up joining a lower level team and it is possible that he will not play in the Champions League next season, perhaps there is also the option of returning to South America. Fernandinho, emblem of Manchester City, has also said goodbye to the citizen team, being the only player left from that historic Premier League obtained with Aguero's goal a few seasons ago, in fact, the departure of the citizen captain was so unexpected that Guardiola found out about her at a press conference.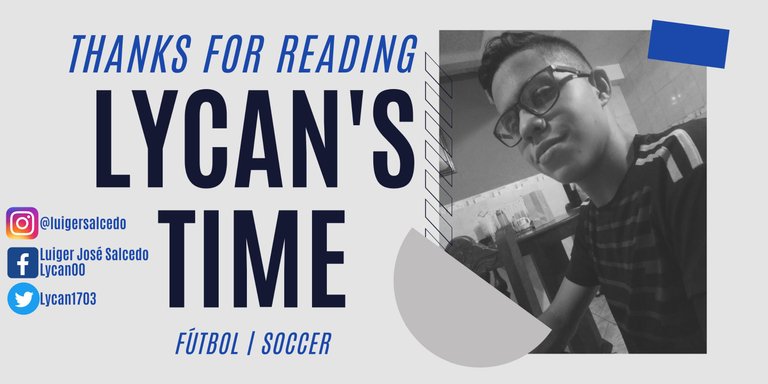 ---
---