Hive and Hive Engine Power Up Day - February 2023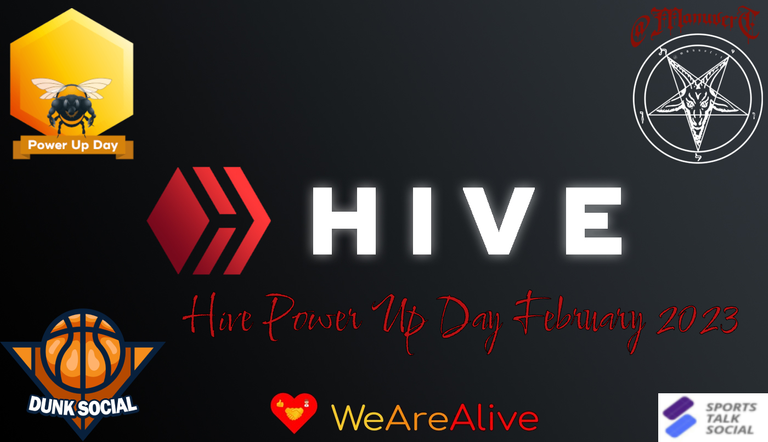 Hey Hivers,
I feel I just came back from my vacations, and yet February is already here, which means it's time for yet another Hive Power Up Day. Even though I am glad to post about my 27th HPUD participation in a row, I am a bit disappointed because I didn't succeed getting another Power Up Month badge. Just like in May last year, I messed up because of time zone. Just after coming back from a couple of weeks in my hometown, I left again for a short ski trip in Michigan, got confused with the time difference, and posted one hour too late. Oh well, I will try again next month!
Now, let's look at more of the details of my account, so we can check its growth, and how my goals and targets are looking.

HIVE
Of course, we'll start with the main one. Because of the travelling I mentioned above, among other things, it was a somewhat weird month. But in the end, it's quite similar to the previous, and I was able to power up a typical amount 16.666HP, and pushed a tiny 1.666HBD to savings as well.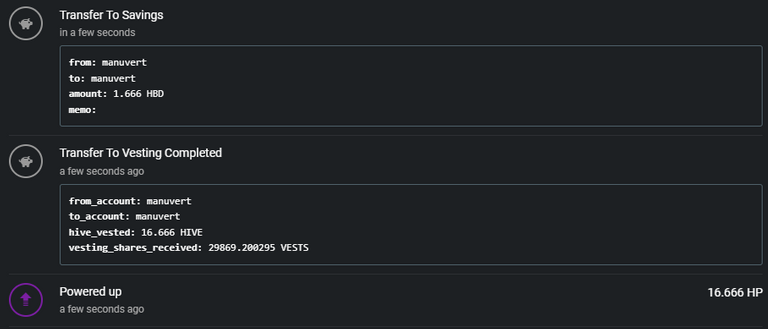 Just like last month, the account growth looks less linear than usual, but this time the explanation is simple: several days, I couldn't even log in Hive, which means I also couldn't claim rewards. I am aware there may be ways to do that automatically, but that's not a big deal anyways, for my usual daily rewards. Starting the month with 3152HP, I finished with 3265HP, once again above my increased 3HP daily increase target. Considering I couldn't be as present as usual, missed several days of curation, and switched to 50%/50% rewards for my daily Actifit posts (after I realized I messed up in PUM, I thought it would be a good way to get a few HBDs for later), this is actually better than I hoped. I will now get back to 100% Powered-up though, as I'm really hoping to get February PUM badge!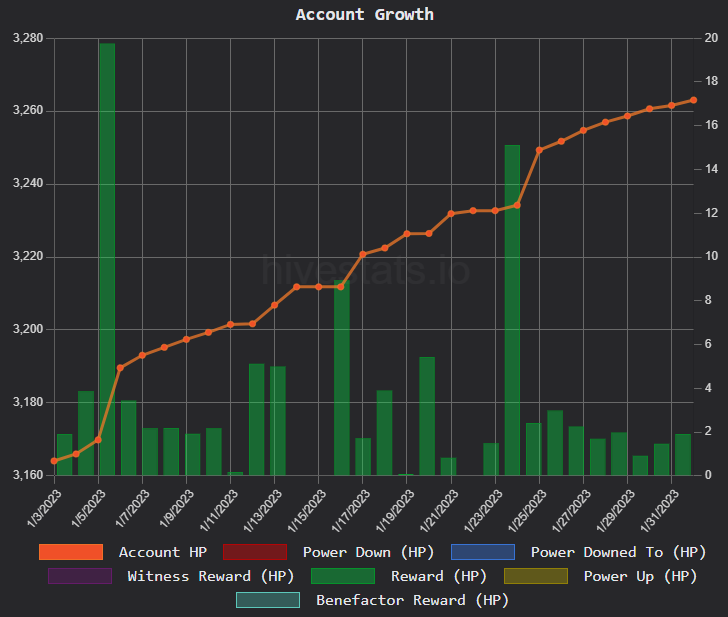 And finally, when adding today's Power Up, I reached 3281HP, an increase of 129HP over last month, my best in quite some time. And so the more things change, the more they stay the same: steady increase, still above my targets.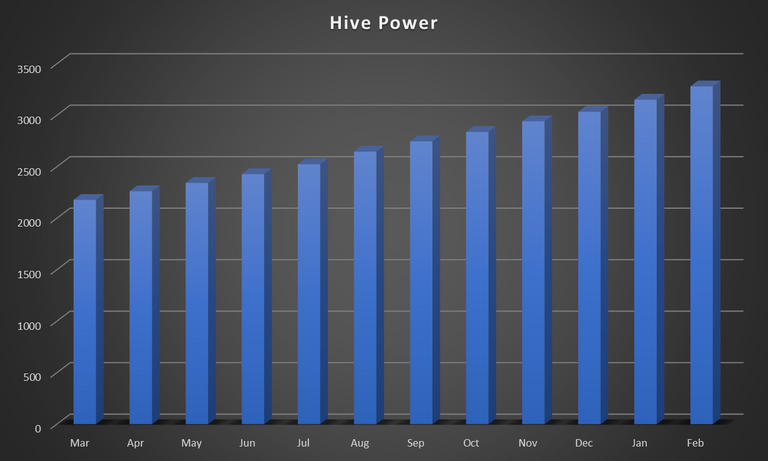 SPORTS
My SPORTS Power growth also stayed quite consistent, it is slightly better than last month (which I admit was far from being my best month) with about 420k added to my stake. I am now very close to 12M and that's in line with my current objectives.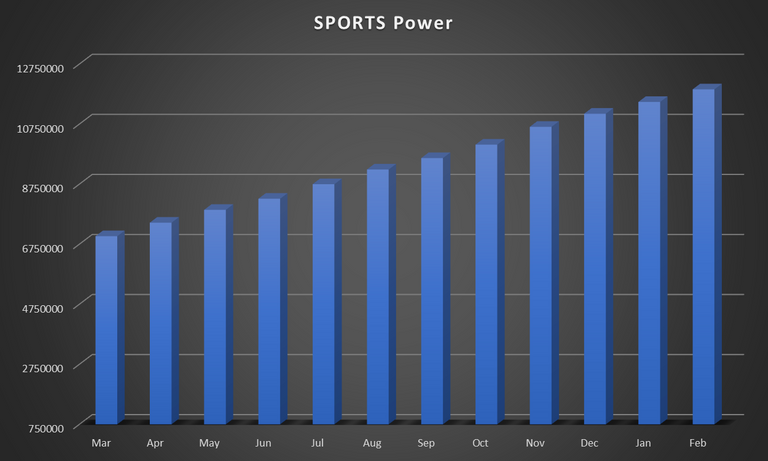 ALIVE
Well, I guess this one too was consistent. With about 436AP added to my ALIVE Power, this is again a bit under my target. But I still believe it is simply because the tribe is really growing and the rewards get spread more. But that is a good thing, it confirms the We Are Alive Tribe is more #AliveAndThriving than ever (yes, bad pun intended...)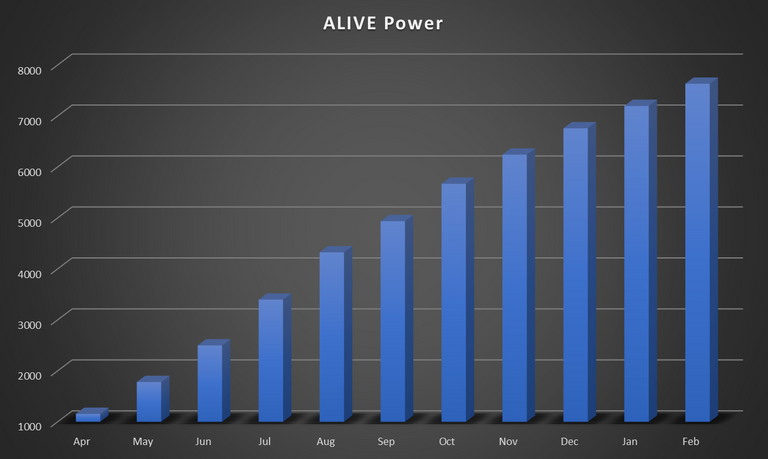 DUNK
This one is confirmed too, but not in a good way. The dunksocial tribe seems almost completely dormant now. I still can get some LOLZ with my delegation, but it seems it's mostly by curation of posts that have absolutely nothing to do with basketball. That's a bit unfortunate, I liked this tribe and its token. I'll keep it for now, but obviously the growth is stalled.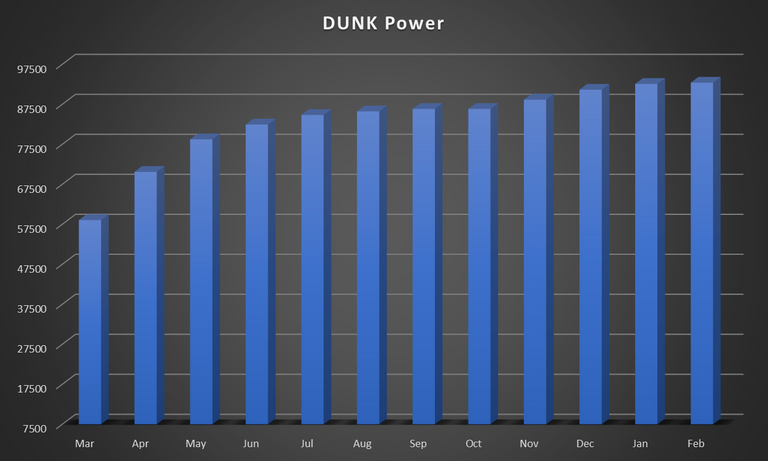 Targets
I'm still going for a 3HP daily increase target this month, but I believe this will be challenging. The first week at least will not include any 100% Powered up posts, so I will have to catch up after that. But let's try!
I still didn't resume my running/biking training, but it's still an objective for this month. If that happens, that should help me get back to a 500k SPORTS monthly increase.
Last month, I reduced my ALIVE monthly target to 450. I barely missed it in January, I'm confident I can go for it in February. This is clearly a challenging target.
Like I said, no target for DUNK, I will keep an eye on it to see what happens. But I will probably delegate everything for now.
No change on the DRIP tokens, and liquidity pools. I keep accumulating, and providing the tokens I don't use often. In a few months, it will be time to draw some conclusions there, and see what's worth continuing.
Just like I mentioned last month, it's going fairly well for my LOLZ stake. I'm getting close to 1000 now, and I am also increasing slightly my delegations, which hopefully will speed up the growth further. No precise targets here, just accumulate as much as possible.
And that's it for this month. That's once again the same conclusion: slow and steady. That's what I'm going for, so it's all good!
Hope all is going well for you as well, on to February now!
Posted Using LeoFinance Beta
---
---