So much easier when it's cooler - Evening run
I just finished a 10.576km running that lasted about 0hh:50mm:10ss !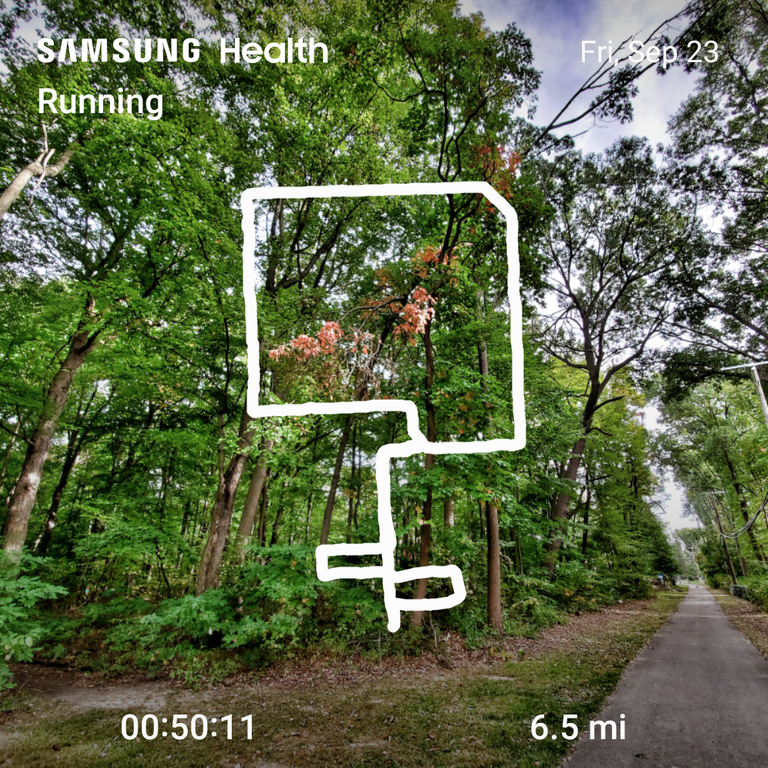 I skipped a few days again in my running training, so Friday was a must. And the conditions were good too. After one last hot day on Wednesday, we had a sharp drop in temperature. I know many people are not happy about it, but I like it! I'm actually impatient for the temperature to drop even much further! When I started my run, it was around 60F (or 15C). Even though I started much later than I intended, there was still a bit of daylight, so I'll call it an evening run.
Not sure if it's only the temperature but the sensations were so much better! I chose the same route than Saturday. After the failure on Saturday, I was hesitant to keep going at the 2mile mark, where I can turn back instead. But I felt good, and carried on. And I actually felt very well the whole run. The pace was surprisingly consistent around 7min40s a mile. Nothing to be impressed by, but better than most of my recent runs, especially with a distance over 10k. Still had some fuel left in the tank at the end, I'm pretty sure I could have run longer, but it was really dark, and becoming too dangerous and very easy to roll an ankle. I did pick up the pace in the last mile or so though.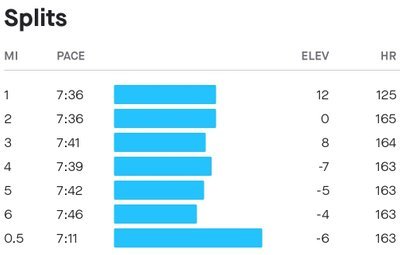 This run gives me back a little hope. I realized the Detroit half marathon is only 3 weeks away, and I really worried I wouldn't be ready at all. I know that even without training at all, I can always finish it, even if I have to walk a bit, but I'm hoping for a final time not too bad. So, let's see if I can up my training a bit this week. In the meantime, here's the updated mileage table for September:
| Sports | Total (miles) | Total (km) |
| --- | --- | --- |
| Running | 21.9 | 35.24 |
| Cycling | 21.35 | 34.37 |
---
---