Finally a bit of speed - Night Run
I just finished a 8.032km running that lasted about 0hh:35mm:23ss !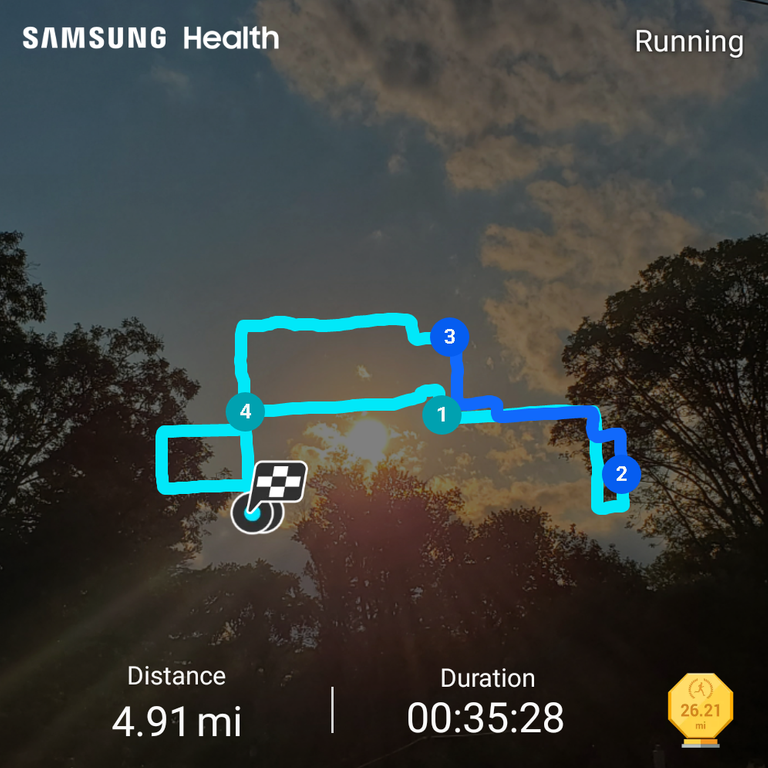 Finally I did what I've been talking about for quite some time: a shorter but faster run. I didn't feel particularly more energetic than previously, but I tried a slightly faster initial pace, thinking I would just run 5k. In the end, I actually ran 5 miles at a very decent 7:05 min/mile pace. Of course, it's still slower than my target but at least it really feels like improvement for once, it had been a while! I am especially happy with the mile splits. I usually start too fast and end up slowing down significantly along the way. Today, except for a slow down during the fourth mile, the pace kept getting faster.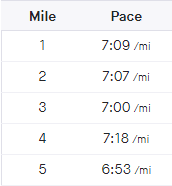 As can be seen on the cover picture, today was sunny again, and it was hot too. Of course, when I started, that bright sun was long hidden behind these trees but the temperature was still around 82F (or 28 degrees Celsius). At least it wasn't too humid. As often, I randomly picked streets in the neighborhood, and stayed not too far so I could cut the run short in case I could not maintain that faster pace. Like I was saying, I'm glad I didn't have to do that.
That's 143km for the month of July, probably my record so far. That might be it for this month though, with my upcoming trip on Thursday evening, and all the related preparation, not sure I'll have time for another run. I will try and sneak another short one in tomorrow or Thursday, but really not sure.
Till then, keep Exhausting!
Check out some detailed info at my EXHAUST page
Join me in testing out EXHAUST!
---
---