FIFA 2022: Visualizing the Group Stage Data

Hi hivers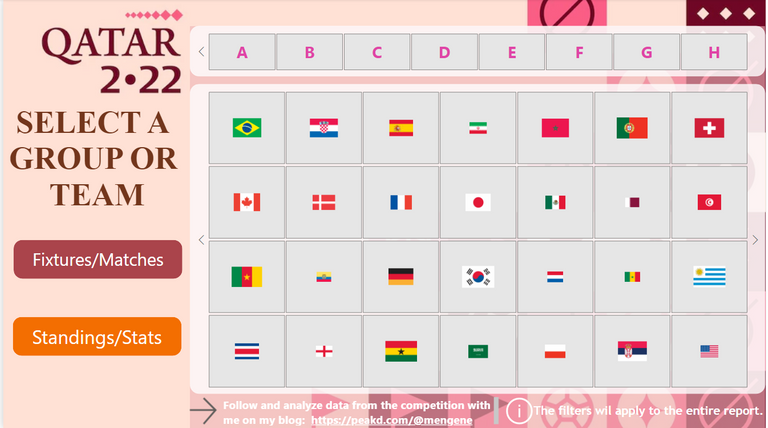 ->>>CLICK HERE TO ACCESS THE DASHBOARD
After a much-needed hiatus, I'm back to blogging, and what better way to get started than with the big event everyone is talking about? You're right, of course! The FIFA World Cup 2022 hosted in Qatar. With the first kick of the quarterfinals scheduled to take place in less than 24 hours, the tournament has reached a stage where the stakes are high and it's win it all or nothing!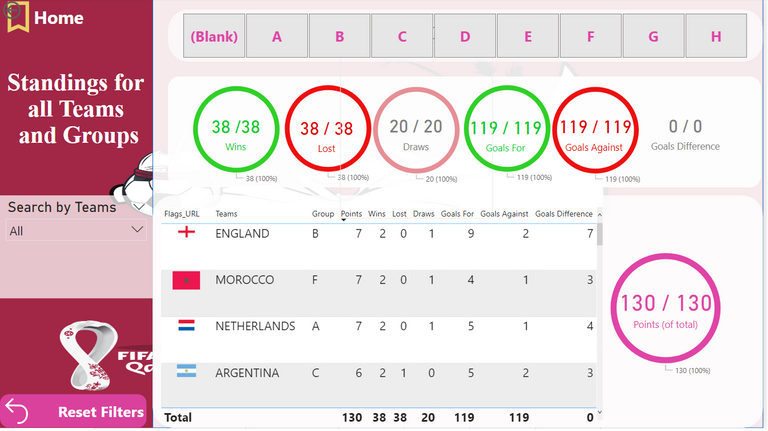 I have been working to improve my data analytics abilities over the course of a few months, one of which is data visualization using Microsoft Power BI. After the group stages were finished, all I wanted to do was analyze and visualize the data using Power BI. Let me quickly recap how I came to create this completely interactive dashboard.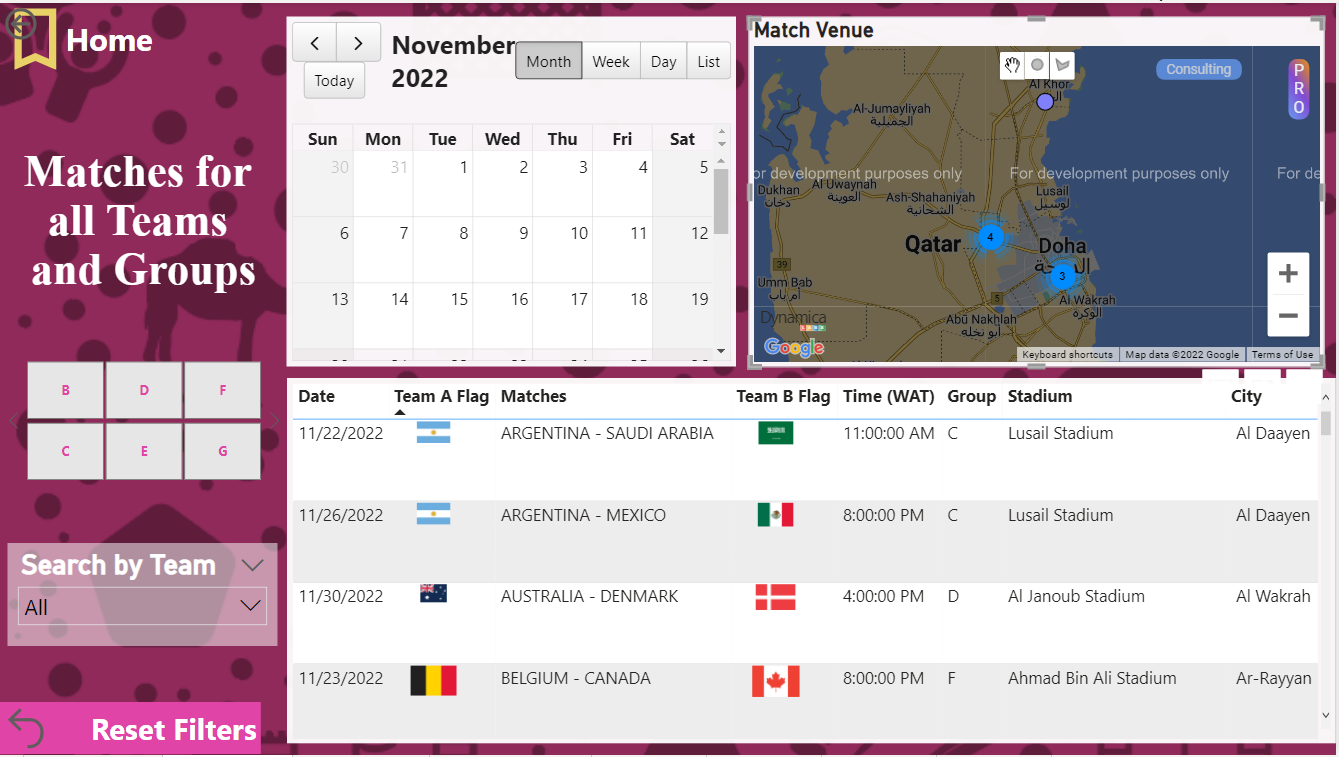 ->>>CLICK HERE TO ACCESS THE DASHBOARD
Starting off:
-Data Scraping: I had to web scrape the fifa 2022 website's data. I entered it via copy and paste into an Excel spreadsheet.
-Data Cleaning: I started by preparing the data for the matches, groups, and flags etc. I got rid of duplicates, blanks and null entries.
-Create the Tabs: The Fixtures tab allows you to view information about the dates, locations, and participants in various matches. While the Standings include information on the teams, including their number of wins, losses, draws, goals scored, and goals conceded. Here, you can compare these statistics to the total while still getting a sense of how each team contributed to each statistic individually.
Please disregard the blank in the group and flags area; I have attempted every means I am aware of to fix it, but it appears adamant, so I have left it alone because it does nothing to the project.
If Messi or Ronaldo wins the world cup, I'll go ahead and provide a more in-depth analysis on the tournament that will feature player statistics and teams, as well as the ongoing knockout games. And we get to fully explore the data to bring out incredible pieces of information about the competition.
I thus hope you have as much fun playing with the data as I did. Share your thoughts and comments in the section below! What are your predictions for the quarter-final fixtures? GO ahead and share and be on the look out for more blogs coming your way!
->>>CLICK HERE TO ACCESS THE DASHBOARD
Cheers!
Posted using SportsTalkSocial
---
---