Rabona - Season 81 progress! Buying RBN [PT/EN]
[PT]
Olá treinadores, sejam bem-vindos!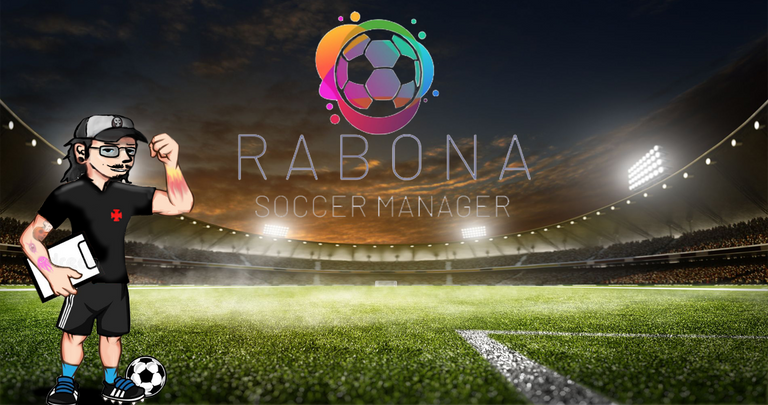 Já passamos da metade da temporada 81 e e eu sigo firme na liga 2 até aqui, bons jogadores foram para o time nas ultimas temporadas através de scouts e isso trouxe um bom resultado enquanto eu buscava por uma estabilidade nessa liga. Não venho lutando pelo titulo ou subir para a liga 1 a algum tempo e isso é algo que conscientemente eu já tinha me planejado ou até mesmo esperado, porém está chegando o momento em que preciso dar um passo maior para buscar crescer dentro do jogo.
Foram alguns meses me preparando e estruturando os edifícios para me consolidar financeiramente e tornar o clube um lugar sustentável e já estou bem perto de conseguir meus objetivos iniciais.
O mercado financeiro vive um momento de baixa e esse foi um motivo para eu injetar algumas pequenas quantidades de Hive dentro do jogo. Atualmente 1 HIVE equivale a aproximadamente 33 milhões de RBN que é uma quantidade razoável para lidar com gastas e investir onde é importante, é um investimento pequeno que dá oportunidade de evoluir com tranquilidade dentro do jogo.
Como transferir Hive para o jogo e comprar RBN?
Primeiro você deve ter Hive na extensão Keychain, mas se caso ela estiver na hive-engine você pode usar o Tribaldex e realizar o Withdraw: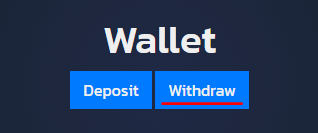 No canto superior direito no modo clássico basta clicar nessa opção:

Que abrirá em seguida essa janela de troca onde você pode escolher a quantidade que deseja trocar por PEG.HIVE que é uma moeda de intermediação para adquirir RBN.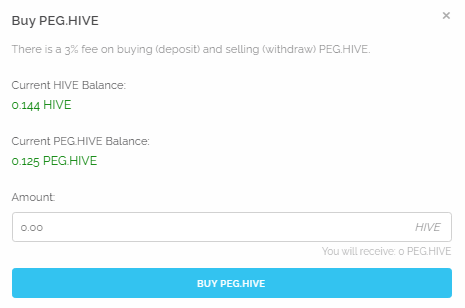 Com PEG.HIVE prontos, agora basta ir em exchange para poder comprar seus RBN.
*Isso não é uma indicação de investimento

Estruturas:
Depois de colocar um pouco de RBN em caixa chegou o momento de atualizar meus edifícios e já estamos chegando em um nível em que está cada vez mais caro fazer isso. Hoje eu estava com 200 milhões de Rbn em caixa que foram usados em boa parte nas atualizações e no final me restaram 125 milhões.
Então para atualizar o andamento das nossas construções, assim está o nosso progresso:
| Estrutura | Level |
| --- | --- |
| Stadium Capacity | 13 |
| Catering Capacity | 14 |
| Shop Capacity | 12 |
| Hotel | 11 |
| Parking Lot | 11 |
| Office Building | 10 |
| Building Yard | 10 |
| Youth Academy | 12 |
| Training Center | 11 |
Agora me resta esperar que as construções se atualizem para que eu possa usufruir da suas novas capacidades e espero poder contar com o retorno financeiro ou as vantagens que elas possam me proporcionar. Enquanto isso seguimos nos divertindo e nos emocionando em cada jogo como um bom apaixonado por futebol!
Por aqui eu encerro este post, mas antes gostaria de fazer um convite para novos interessados possam fazer parte desse incrível universo, para isso basta clicar aquie utilizar meu link de referência, isso também vai te fornecer alguns Rbn para ajudar no inicio de sua jornada!

[EN]
Hello trainers, welcome!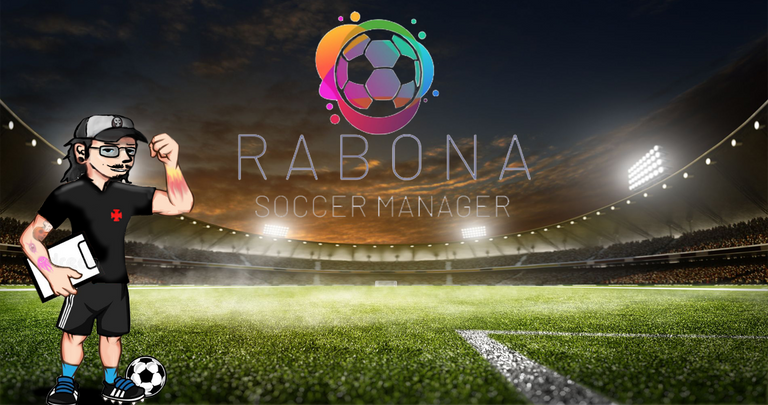 We are already halfway through the 81 season and I'm still in league 2 so far, good players have joined the team in recent seasons through scouts and this has brought a good result while I was looking for stability in this league. I haven't been fighting for the title or moving up to league 1 for some time and this is something that I had consciously planned or even expected, but the time is coming when I need to take a bigger step to seek to grow within the game.
I spent a few months preparing and structuring the buildings to consolidate myself financially and make the club a sustainable place and I'm already very close to achieving my initial goals.
The financial market is experiencing a bearish moment and that was one reason for me to inject some small amounts of Hive into the game. Currently 1 HIVE equates to approximately 33 million RBN which is a reasonable amount to handle spending and investing where it matters, it is a small investment that gives opportunity to evolve with tranquility within the game.
How to transfer Hive to the game and buy RBN?
First you must have Hive in the Keychain extension, but if it is in the hive-engine you can use [Tribaldex](https://tribaldex. com/wallet/) and perform the Withdraw: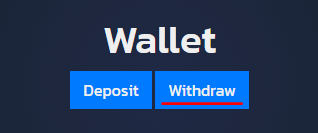 In the top right corner in classic mode just click on this option:

That will then open this exchange window where you can choose the amount you want to exchange for PEG.HIVE which is an intermediary currency to acquire RBN.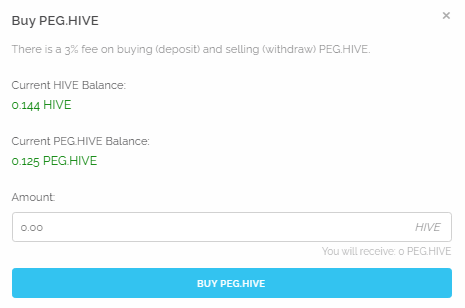 With PEG.HIVE ready, now just go to exchange to buy your RBN.
*This is not an indication of investment

Structures:
After putting some RBN in the box it's time to upgrade my buildings and we're already getting to a level where it's getting more and more expensive to do so. Today I had 200 million of Rbn in the box that were used for most of the updates and in the end I had 125 million left.
So to update the progress of our builds, here is our progress:
| Structure | Level |
| --- | --- |
| Stadium Capacity | 13 |
| Catering Capacity | 14 |
| Shop Capacity | 12 |
| Hotel | 11 |
| Parking Lot | 11 |
| Office Building | 10 |
| Building Yard | 10 |
| Youth Academy | 12 |
| Training Center | 11 |
Now I just have to wait for the buildings to be updated so that I can take advantage of their new capabilities and I hope to be able to count on the financial return or the advantages they can provide me. Meanwhile, we keep having fun and getting excited in each game like a good football fan!
This is where I end this post, but first I would like to invite new interested parties to be part of this incredible universe, just click here and using my referral link, this will also provide you with some Rbn to help start your journey!

---
---