Morning Run - Knocked off Another 9 secs avg pace
I just finished a 5.2km running that lasted about 0hh:45mm:27ss !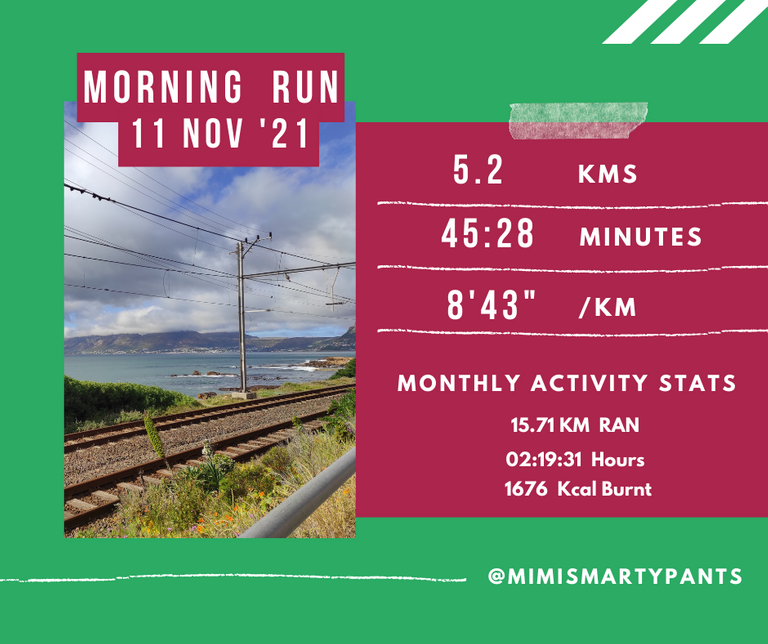 Another morning rn! was load-shedding here in Muizenberg and I didn't feel like listening to the sound of the generator or working with one screen. So I went out to do some plodding!
Clocked a 5k on my usual route and knocked off another 9 secs off my average pace compared to Monday's Run! Slowly working my way to an 8 min average pace!
Nice to be getting some of my fitness back! And mentally I'm feeling a lot better!
Check out some detailed info at my EXHAUST page
Join me in testing out EXHAUST!
---
---