Off to the Ranch #11: Preserving nature & Building a DIY mountain bike park
Heeeyho Readers! More updates from our little ranch!
---
When we decided to move to a property near the mountains requisites included: water source, preserved forests, and trails to build a fun mountain bike park. As the day passes, it becomes more evident how we've nailed the target. The trails in the woods are naturally sculpted by years of cattle walking up and down the slope, which is just perfect for what I envision as a loose-minded mountain biker. I just need to pull up the sleeves and work.
Since the weather is glowing hot in southern Brazil (35°C average) — and my subtropical carcass is suffering the heat effects — Dad and I decided to leave behind the fencing project to work in the shade instead. And so, the first feature of my future bike park was born.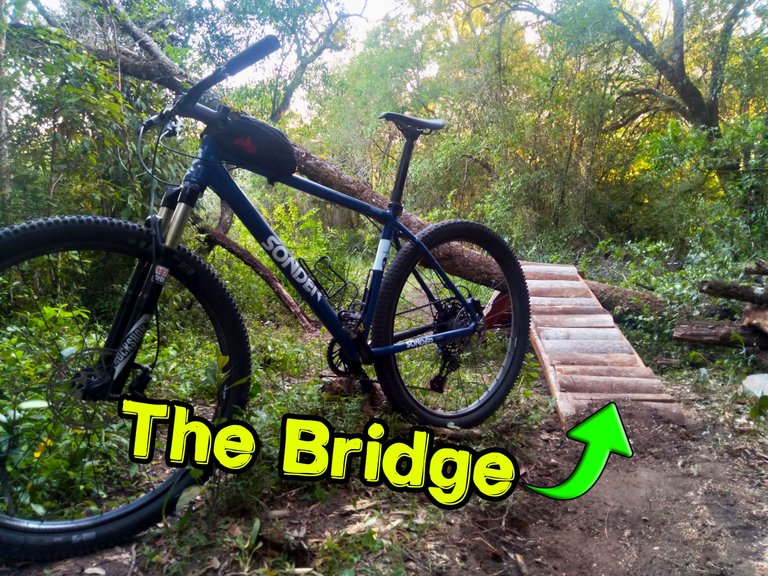 The Bridge
---
Three main lines go down the property and another brings riders back to the top. The downhills are the Big Slope, the Shortcut, and the Trilha da Coxinha (chicken leg trail) connected to the Trilha do Pau Caído (fallen log trail) just before the junction — don't ask where the names came from but you'll notice the more I post about them.
The trails are wide-enough single tracks and don't require much intervention at all other than sweeping leaves and branches away and cutting other dangerous overgrown bushes. It's great, as I wouldn't like to cut down native trees to open up space. I also believe in building a trail around obstacles instead of removing them to make the trails easier to ride. The Trilha do Pau Caído is the perfect example.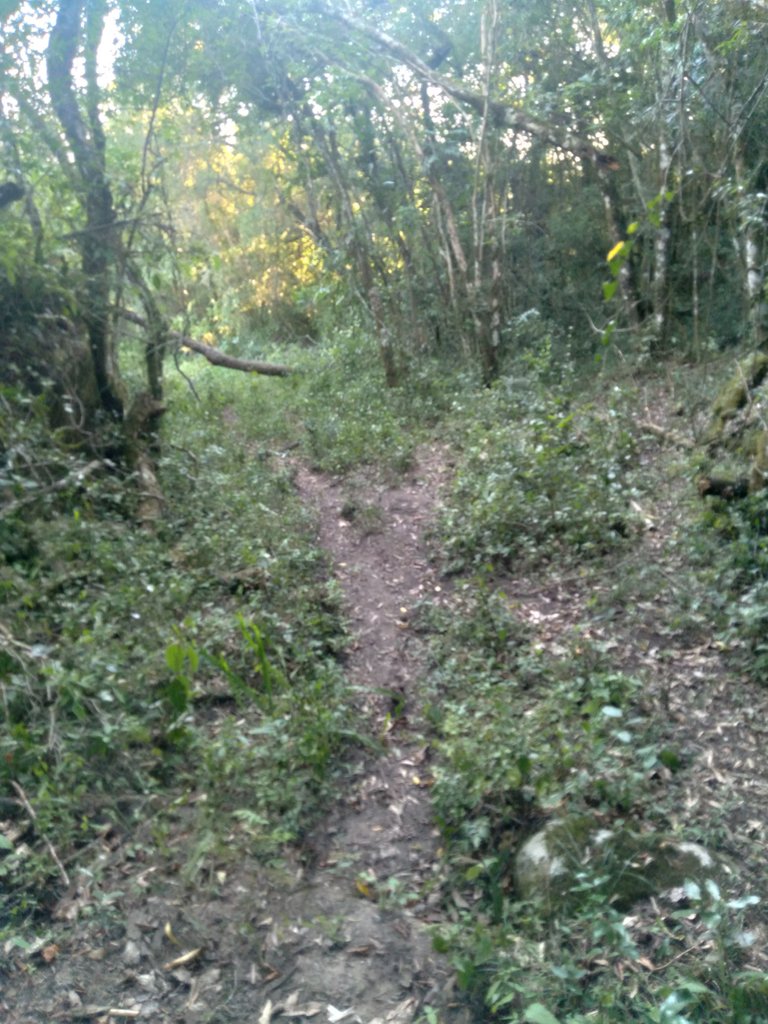 before cleaning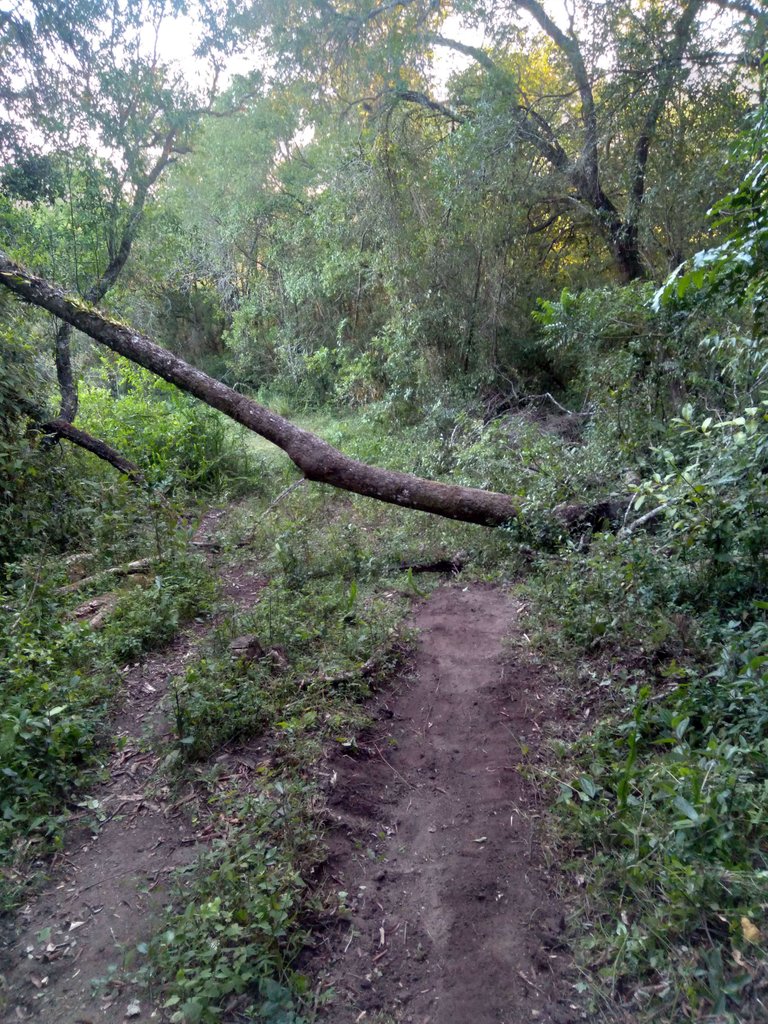 fallen log
---
The fallen log trail has its name after... well... a fallen log. This tree appears to have fallen a while ago and is blocking the trail partially. One can still ride under the left side if squeezed enough, but the right-side line is blocked unless one can bunny hop a meter high — unlikely.
Head scratches.
I didn't want to remove the tree. How about going over it? At first, I thought of a huge-ass teeter-totter, but that's too radical to start with. Then the idea of a bridge popped.
"You are not going to use my planks," barked Dad. Fair enough, old fart. I didn't want to use your fresh wood planks anyway. I'd rather use the much cooler-looking eucalyptus slabs leftover after dad cut square posts for the fence.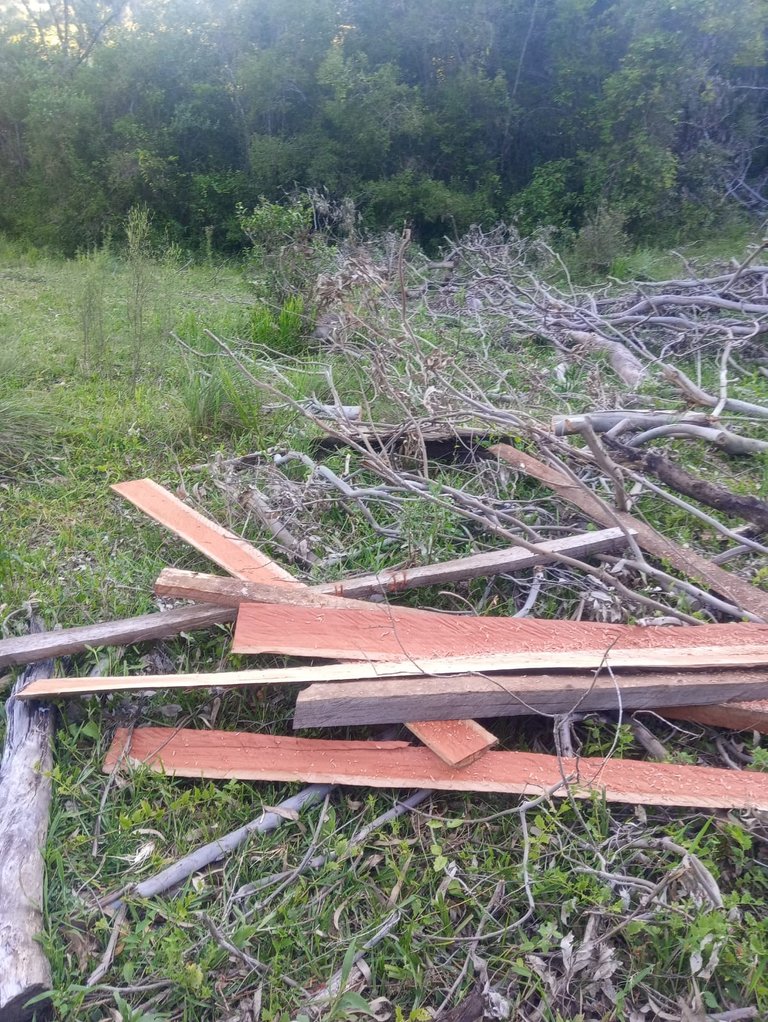 timber slabs in the wild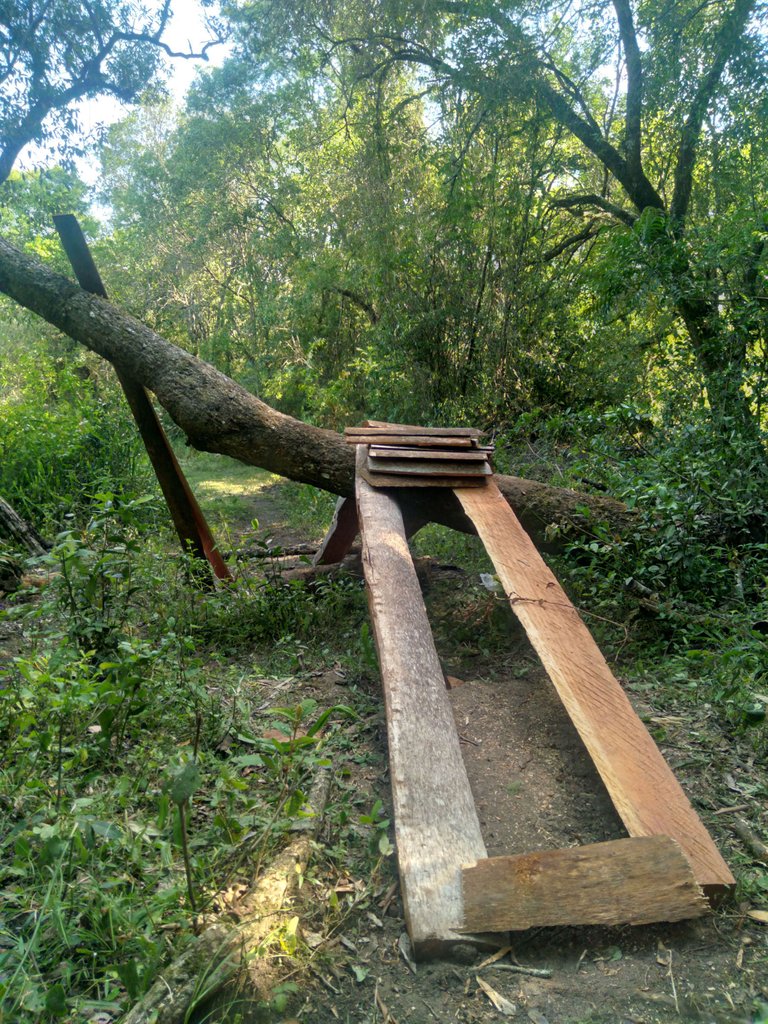 test fitting
---
Those eucalyptus slabs are hard as rock and don't flex at all. Perfect! After test fitting I discovered the fallen tree required some minor intervention to counter the angle. It's a deceased tree, so not a big deal.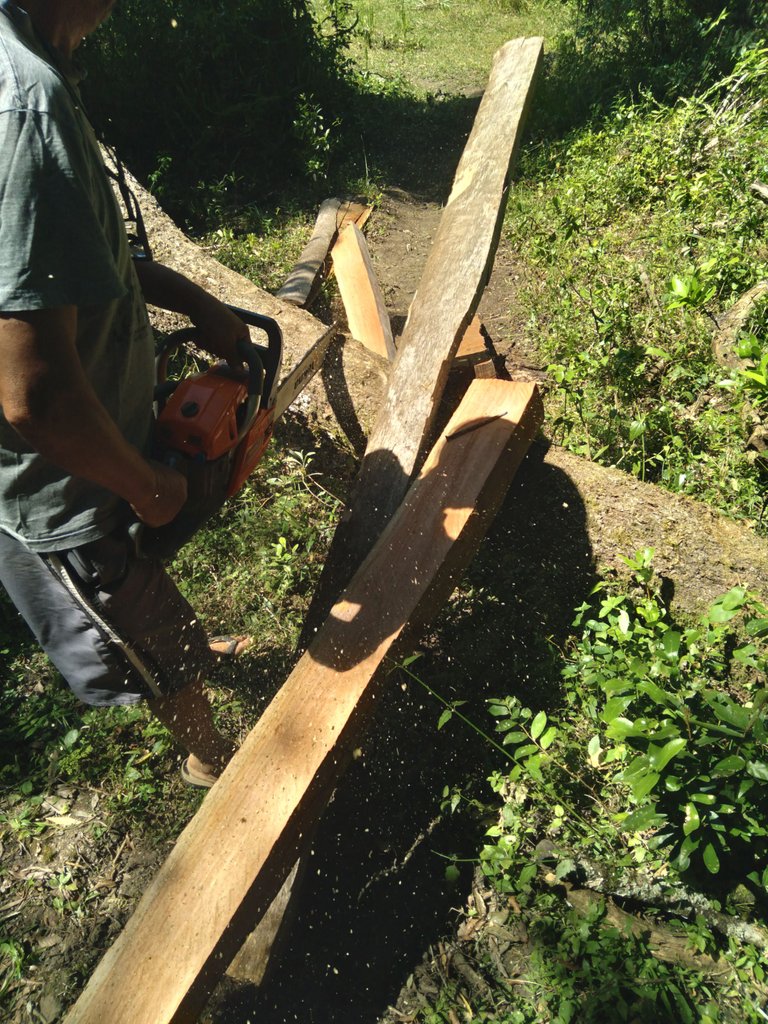 cutting grooves to nail the bridge in place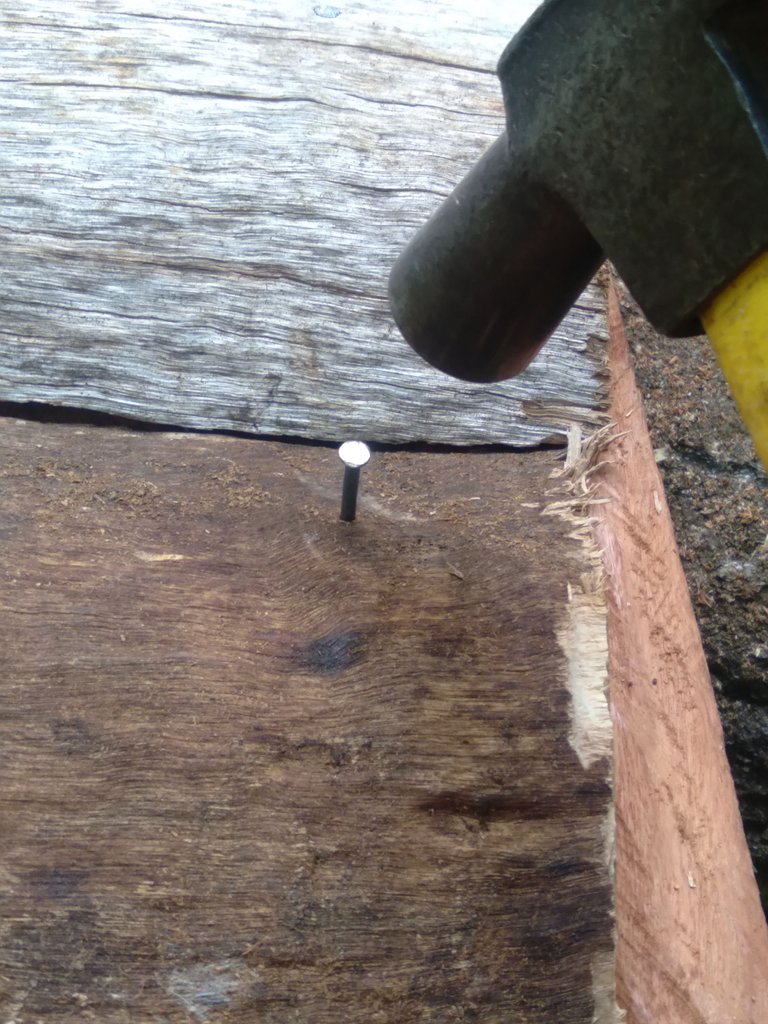 nailing the ramp planks
---
We used ginormoussauro-sized nails to fix the two frame planks into the fallen tree and little pee-wee nails to fix the ramp planks. (Sorry, too lazy to go check the actual nail sizes.) I must say the beast doesn't move! However, I'll still add extra support as soon as it stops raining.
The Bridge is born!
Building the first obstacle of my bike park has got to be exciting. The bridge is about a meter high and isn't considered for beginners. For that reason, the next step is to clean up the left-side line so people can go around the bridge. Those brave enough can go airborne pretty easily and land on the flat before the junction.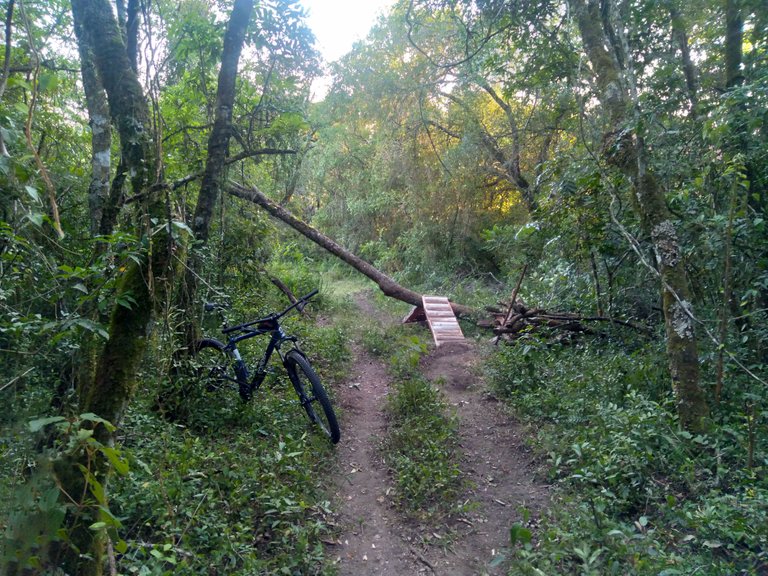 The bridge from far away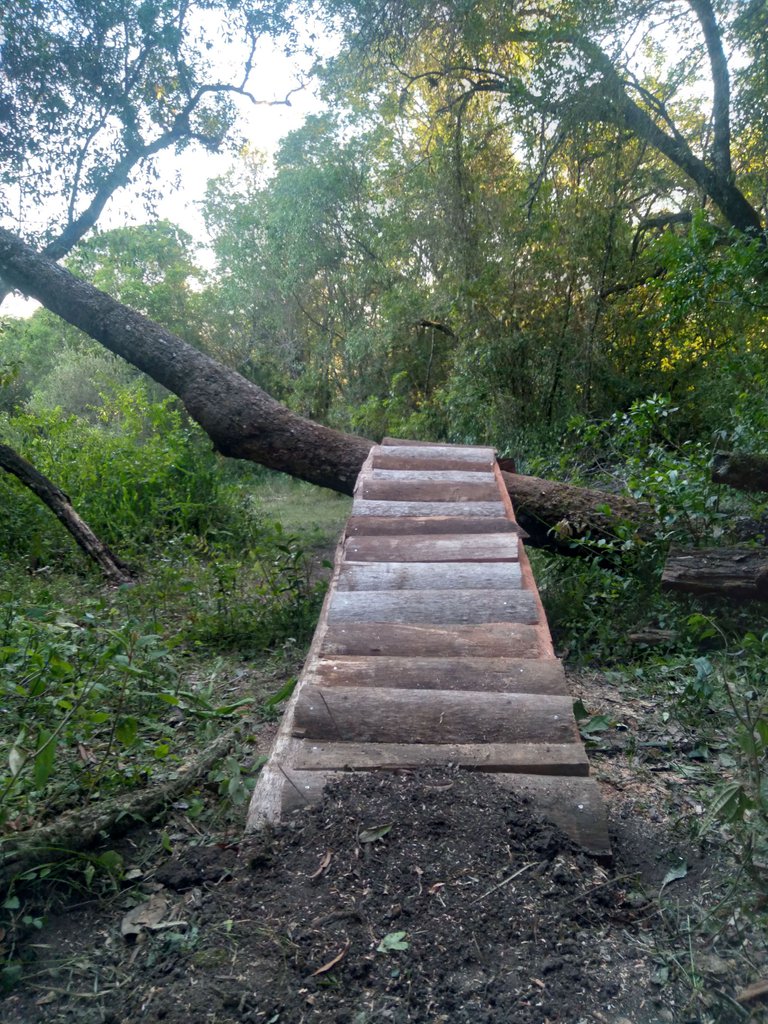 Take off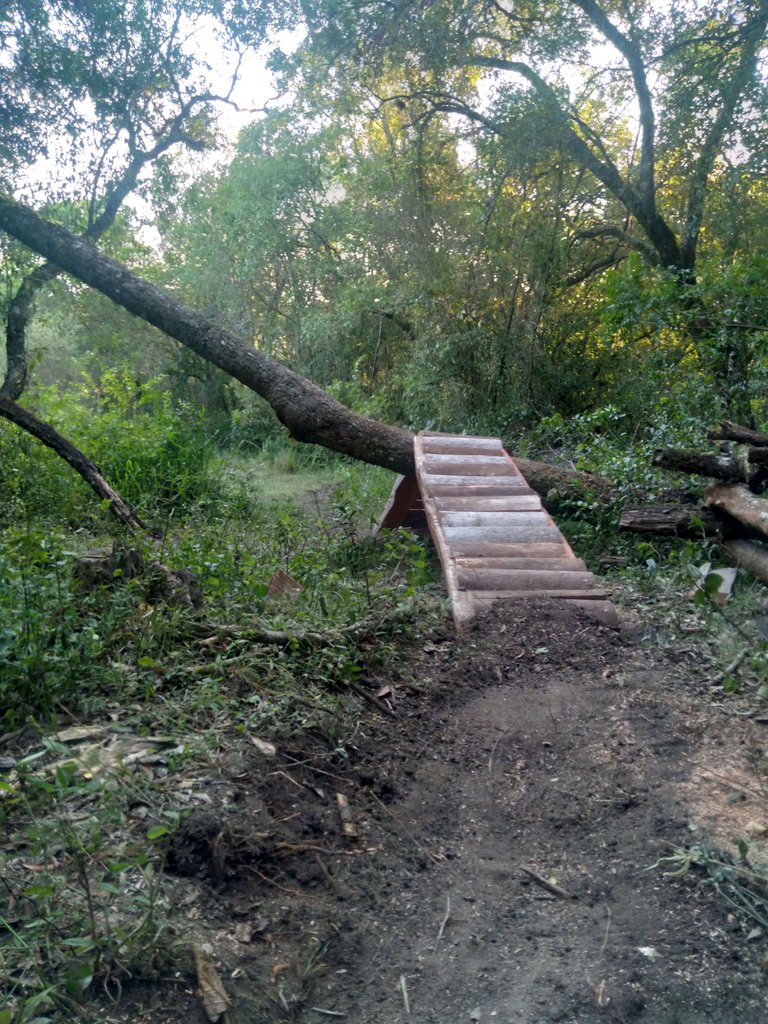 Loving it
---
I think we are off to a great start. Future plans include a bunch of features and signs marking the trails, a barbecue area, and a place to work and wash the bicycles. Other than that, we might include touristic routes outside the property, for those who just want to appreciate this region, which is rich in germanic culture.
I'll leave you with a short video. Until next time!
Peace.
---
Did you know that I have a book out? Check this!
Access Link: https://www.amazon.com/dp/6500272773?

---
If you enjoyed this post consider leaving your upvote for a hot coffee.
~Love ya all,

---
Disclaimer: The author of this post is a convict broke backpacker, who has travelled more than 10.000 km hitchhiking and more than 5.000 km cycling. Following him may cause severe problems of wanderlust and inquietud. You've been warned.
---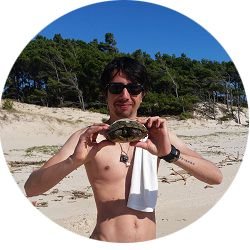 I'm Arthur. I blog about Adventure Stories, Brazil, Travel, Camping, & Life Experiences.
Follow me to stay tuned for more craziness and tips.
---
---