Up next - All Ireland semi final day.
If you read my last post on sportstalk you would have seen how we lost the munster final heartbreakingly in the last minutes of the game.
Down but not out is an old saying and one that rings true in this case.
From losing the munster final we entered the all ireland series at quarter final level.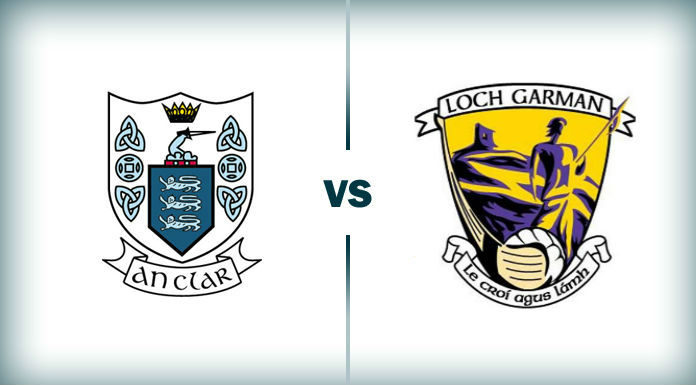 Source: Clare fm.
Our opponants Wexford had to start a round earlier as they didn't even reach the leinster final but came through the side door instead by beating a newly promoted team in Kerry. A tough game but one that they should be winning all day long.
Anyway we had to play them on Saturday but this year has been bad for my heart in terms of following clare gaa. It was bad enough that we drew the munster final and went to extra time. Then the footballers pulled off a miracle against Roscommon in the last minutes of the qualifier match by scoring 1-3 in injury time.
Then we came into this game in terrific form but had the worst game of the year. Conceded three goals and were six points down with ten minutes to go. It looked almost hopeless with all the luck going against us. Our team was playing terribly and time was unning down.
Thankfully they started to play a bit of hurling and do what they should have been at all game long. They ran faster, tackled harder, put the ball on target and made life miserable for the opposition.
Works every time.
Clare scored 1 - 7 more than Wexford in the last ten minutes and while i won't say that they stole the game as our team was there the whole time and had a lot more quality. We were very lucky to come out of there with a win.
Tickets on sale for Kilkenny's All-Ireland senior hurling semi-final showdown with Clare as throw-in details confirmed
So now there are four.
Clare v Kilkenny
Limerick v Galway
for this years all ireland.
Limerick should get the winover galway as they have been the best team in the country over the past five years and i like to think that clare have enough quality to beat kilkenny but you never kow in hurling.
Either way my tickets are booked for croke park next weekend and hopefully i will be looking for final tickets after that one.

Ref: Wikipedia
I haven't been here for years because of covid and bad results but mainly covid. I love a day out in croker. It is one of my favorite places to be in th eworld on game day.
Posted using SportsTalkSocial
---
---