What to do when you have nothing to play for?
End of season throws up funny matchups.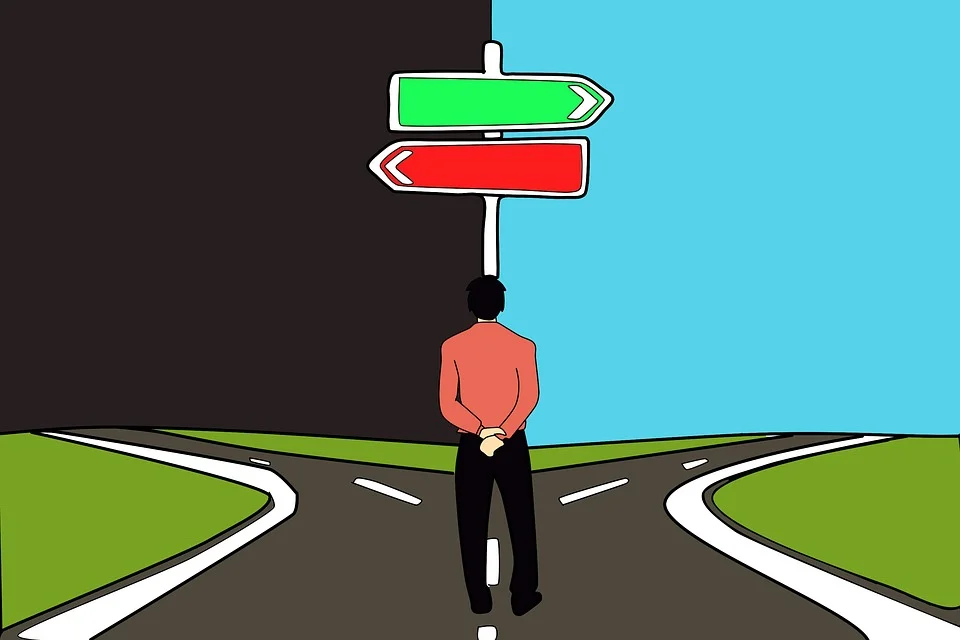 Ref: Pixabay
This can happen in a lot of sports as it's the last few matches in the premier league and a lot of teams have nothing to play for.
They are mid table, won't go up. Won't go down. Season is over more or less.
But that is not always the case for their opposition. Sometimes the whole lot could be on the line and effect multiple teams depending on the one result.
I know that they are professionals and always want to win but phsycology is massive in sport and it has to be siiting there in some form or another. That there is nothing on the line. There is a reason that the knockouts of the champions league are so good. It's all or nothing. A lot of the time there was a goal difference to overcome and a team went all out from the start.
It happens in hurling as well.
If you read my posts or those from ablaze or blanchy then you will have heard of hurling.
It doens't really matter but it helps.
This is the last round of the group stages and it's moving weekend.
In Munster, two teams are qualified for the final with one more team to get into the all ireland series with them.
All three remaining teams can still qualify depending on results tomorrow.
Limerick are qualified for the munster final.
Clare are qualified for the munster final.
Cork, Tipp and Waterford are all competing for the last space.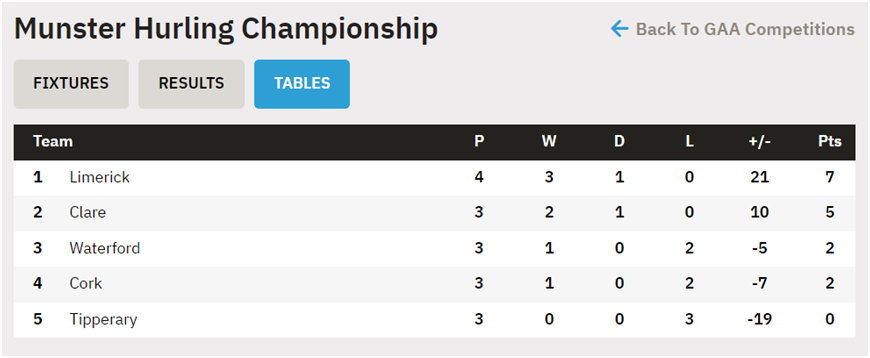 Ref: RTE
In the last round of matches tomorrow,
Cork are up against Tipp and if Cork win the match then they qualifiy automatically on head to head basis over the other two teams.
If Cork lose then Waterford just need to beat Clare and they will qualify.
Tipp are the worst off in this group as they need to beat Cork themselves and hope that Clare can beat Waterford. Not only that but they need a large win to get past the other two teams.
The problem then is that Clare are already through to the Munster final. Winning does nothing to them and losing the same. They will want to win but they don't need to.
Not only that but the manager has made the call to rest some of their first team players for the final in two weeks time. This changes the while dynamic of the match and turns Waterford into heavy favourites. Is this unfair to Tipp who need a Clare victory to have any hope of progressing?
Probably but Clare are looking out for their own interests and want to win the final. If they lose a key player to injury that would really hurt their chances.
It's tricky but they are looking at their next match. They don't owe Tipp anything.
These are tough calls to make.
It's one of those where you can't please everybody.
Sure all of the Clare fans wan't to win but what happens if we lose our best player to injury and lose the next match which is actually important?
Then they would be calling for the managers head.
As it is the only ones not happy are those from outside teams and that doesn't really matter.
Luckily I'm from Clare and we have the great position of not needing to win to get through. For a team that wasn't expected to feature at all it's a nice place to be while we watch both the matches tomorrow and see what happens next.
Posted using SportsTalkSocial
---
---