Standing triceps kickbacks are kind of a waste of time
Who doesn't like having cut triceps? I think especially for men this is one of the most exercised parts of the body because on most people they look pretty great. On women I have found that one thing that they want to avoid in life and are a lot more prone to than men is the jiggly skin sometimes called "grandma arms" or "bingo wings." This can happen to men as well of course but it does seem to be more common in women for biological reasons.
There are a ton of exercises that a person can use to strengthen and tone triceps but one that I see done the most frequently at gyms is actually one of the least effective: The tricep kickback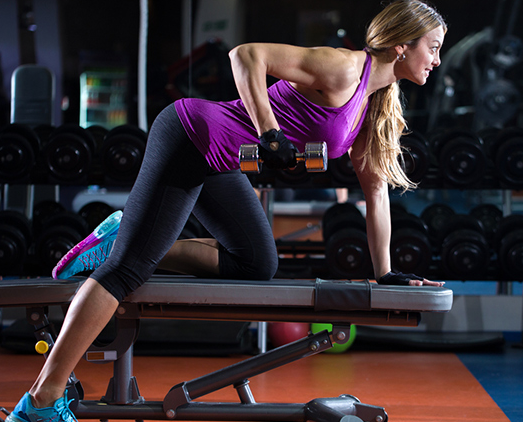 src
I don't know how this became so common or popular but I suspect it is because of the fact that no matter what the quality of your gym is, you are going to have the necessary materials to do this exercise. It is also perceived as being easier than other exercises that work the triceps and people are shy and probably just saw someone else doing it and presumed that it was a good exercise.
It just really isn't though.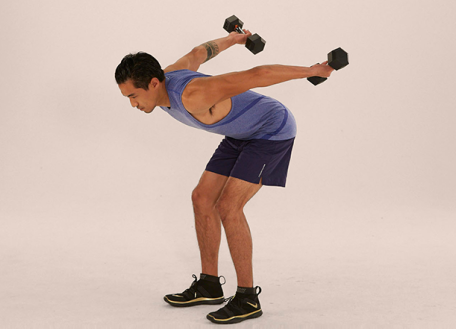 src
The major problem with this exercise is the fact that anytime you are ever using a dumbbell, the only resistance that can be provided for your body is in the form of gravity, which as you know only occurs in a straight down manner. This is all fine and dandy for things like bench pressing, shoulder presses, or anything else that goes in an "up down" method, but this isn't how triceps work. Therefore, even when executed absolutely perfectly, tricep kickbacks are transferring most of the resistance to other parts of the body and not really engaging the tricep very much throughout most of the motion.
There is a a lot of kinesiology talk about why this movement isn't effective on triceps but is layman's terms your arm is considerably stronger, with all muscles considered, when your arm is more contracted with your fist getting closer to your shoulder, it is far weaker fully extended. This is why a preacher seat bicep curl is so much easier once you get it halfway up. Unfortunately, triceps are considerably weaker than biceps and in order to compensate for this difference in strength depending on the extension of your arm, you either have to use a very light weight or you overload and cannot maintain proper form which will transfer the load to other parts of your body.
Trainers around the world agree that doing almost any other triceps exercise is more effective than kickbacks.
One alternative is to do "skull crushers"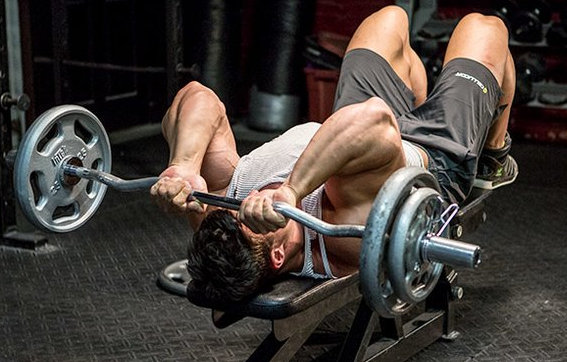 src
While still not considered a best triceps exercise, this exercise motion utilizes gravity in a more effective manner since the entirety of the motion is still using gravity, but it is much easier to control where your arms are throughout the motion. It is also a lot easier to do heavier reps with this because you can easily hold the weight in a start position with your arms fully extended. You will not be able to maintain a fully extended position while standing... well at least not for very long or without hurting yourself. Just be careful to not actually smash your skull of course.
The best method is to use some sort of cable if you gym has one because the cables, unlike gravity, are able to maintain the exact same amount of pressure throughout the entire motion, regardless of how it is that you hold it or how far you extend it.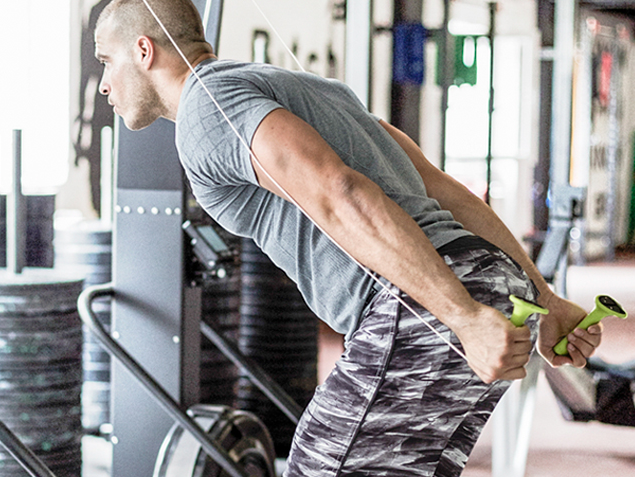 src
Now even if you return to the standing position and do "kickbacks" you no longer have to contend with gravity changing the amount of weight that is actually engaging the triceps through the entire motion. This is one of my go-to exercises in the gym but it can be problematic for people at smaller gyms because not every gym has the right hand-grips or even a side-by-side cable machine. They tend to have at least one cable though, and there is no reason why you can't do one arm at a time, it just takes longer.
I think that triceps day is actually one of my favorite because it is easier than other exercises but I encourage everyone out there to use their time wisely and honestly, if you are doing kickbacks you could really be doing almost any other triceps exercise and be seeing better results. While various influencers and trainers disagree on what is "best" almost all agree that the kickbacks, whether standing or on a bench, is the worst.

I don't claim to know it all, but I know a bit and I found out how to do the right things mostly by doing the wrong things for a long period of time. Learn from my mistakes and save yourself some time!
---
---