Chiefs Game: Week 18
I know I know, the game was like three days ago, why am I so late. Well I'll tell you, I wanted to wait until I knew what seed the Chiefs were going to get and who and where they would be playing. Therefore the post was delayed by a couple days but it's here now and the rest for the playoffs should be within a day.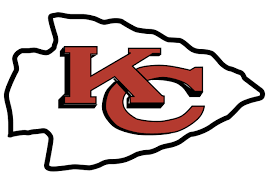 The Chiefs won the game against the Broncos Saturday, and while they started off decent in the first quarter they quickly fell apart. The Broncos and Chiefs traded Touchdowns in the first quarter, though the Broncos held the Chiefs to a Field Goal in the 2nd while cashing in seven for themselves with the Broncos taking the lead in the half 10-14 Broncos.
The Chiefs and Broncos traded Touchdowns again in the third quarter though the Chiefs were still in danger with a score of 17-21 to end the quarter. The defense showed up in the 4th quarter with a HUGE fumble return for a TD followed up by a successful 2-PT Conversion putting the Chiefs up by 4 with a score of 25-21 Chiefs. Thankfully the Chiefs defense held the Broncos to a lonely Field Goal in the 4th and also managed to score one themselves putting the Final score at 28-24 Chiefs.
The Chiefs still had hope after that game to secure the #1 seed, however that required an upset in the Tennessee-Houston game which did not happen. The Titans narrowly secured victory which put the Chiefs into the #2 seed. The Chiefs will play the Steelers at home next Sunday. Having recently trounced the Steelers AND it being a home game the Chiefs should have the game in the bag, though there's definitely a lot that can happen during a football game.
---
---