Mi Diario Actifit: 16 marzo 2023 // My Actifit Report Card: March 16 2023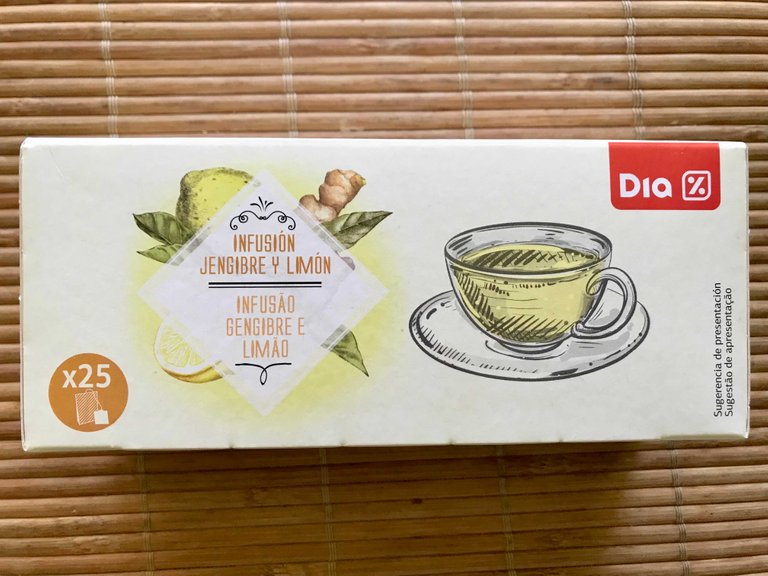 Hola, querido hiver.
Qué importante es mantenerse cuerdo en medio de la urgencia. Nada provechoso sacaremos de correr despavoridos de un lado a otro con los ojos fuera de las órbitas. Si me preguntan a quién prefiero parecerme, si a un guerrero o a un monje, me quedo junto al segundo. ¿Es eso cobardía? Lo desconozco. Lo que sí sé, es que todo ejército precisa de la estrategia para dirigir hacia buenos objetivos la fuerza bruta.
Te confieso que algunos días me pregunto qué hago invirtiendo mi tiempo y esfuerzo en Hive. El retorno es a medio-largo plazo y, por tanto, no apto para cualquiera. Seguro que a ti también te habrá pasado, no soy especial y paso por las mismas etapas que otros describieron antes que tú y yo. En esos instantes necesitas enfriar la mente y el corazón.
Paras un poco, coges aire, lo sueltas. Repites varias veces. Te haces la misma interrogante una vez más: ¿Para qué hago esto? Y sabes que ya tenías la respuesta. No ha cambiado desde el primer día en que descubriste Hive: es tu esperanza de que un mundo mejor es posible. Sabes que eres una más de las miles de abejas obreras que trabajan sin descanso para que la colmena crezca. Esa es tu misión, la cumples cada día ayudando hasta donde eres capaz. Y sigues cultivando la esperanza.

Cita estoica del día
Reverencia la facultad opinativa. Todo depende de ahí, para que jamás se introduzca en tu recta razón una opinión repugnante con la naturaleza y con la constitución del ser racional.
Marco Aurelio.

Mi reflexión
Tengo el privilegio de pensar. Solo eso es maravilloso. En mi mano está focalizar la atención hacia lo que me produce incomodidad e insatisfacción, o admirar la suerte de estar aquí y ahora. Puedo opinar y decidir por mí misma, sin importar lo que ocurra a mi alrededor.
Eso sí, todo poder ya se sabe que conlleva una responsabilidad. Todos nos podemos equivocar y para esos casos se inventó el pedir perdón. Tenemos derecho a cometer errores y a rectificar. Más aún si lo hacemos sin darnos cuenta. Pero en el momento en que somos conscientes de nuestra falta, es debido dirigirnos al perjudicado y transmitirle nuestras más sinceras disculpas. Al menos para mi conciencia, es la manera de quedar en paz.
No me gustan estos tiempos en los que cada boca opina de todo, sepa del tema o no. La prudencia es una máxima que practico en lo posible. Cuesta poco estudiar el terreno que nos dispongamos a pisar antes de adelantar el pie. Quizás perdamos unos segundos supuestamente preciosos, pero si evitamos gracias a ellos un paso en falso que nos sumerja en un pozo profundo, estarán bien invertidos.

Bitácora del día
Por la mañana: tareas domésticas, curación de contenidos y escritura.
Por la tarde: nueva tanda de curación, he asistido a un evento en el Discord de @dreemport, actividades variadas de Hive y paseo con el perrito.
PD: La fotografía de hoy está dedicada a @yenmendt @sacra97 y @aguamiel, ellas me recomendaron las infusiones de jengibre y limón. He sido obediente y ya he comenzado a tomarlas. 😁😘❤️

Aviso: Todo lo publicado en este post es de mi autoría, excepto los elementos en los que doy crédito a su/s autor/es. Por tanto, en caso de plagio o difusión sin mi permiso, ejerceré mis derechos de autor si así lo estimo oportuno.
Realizo mis fotografías con mi móvil iPhone, las edito en el editor de fotos de Mac y con la versión gratuita de la aplicación PicsArt.
Si te gusta lo que publico, únete a mi Fanbase pinchando aquí



Hi, dear hiver.
How important it is to remain sane in the midst of urgency. There is nothing to be gained by running from one side to the other in a panic with our eyes out of our sockets. If you ask me who I'd rather look like, a warrior or a monk, I'll stick with the latter. Is that cowardice? I don't know. What I do know is that every army needs strategy to direct brute force towards good objectives.
I confess that some days I wonder what I am doing investing my time and effort in Hive. The return is medium to long term and therefore not for everyone. I'm sure it has happened to you too, I'm not special and I go through the same stages that others have described before you and me. In those moments you need to cool your mind and heart.
You stop for a while, take a breath, let it out. You repeat several times. You ask yourself the same question one more time: Why am I doing this? And you know you already had the answer. It hasn't changed since the first day you discovered Hive: it is your hope that a better world is possible. You know that you are one of the thousands of worker bees who work tirelessly to make the hive grow. That is your mission, you fulfil it every day by helping as much as you can. And you continue to cultivate hope.

Stoic Quote of the Day
Revere the faculty of opinion. Everything depends on it, so that no opinion repugnant to nature and to the constitution of the rational being ever enters into your right reason.
Marcus Aurelius.

My reflection
I have the privilege of thinking. That alone is wonderful. It is up to me to focus my attention on what makes me uncomfortable and dissatisfied, or to admire how lucky I am to be here and now. I can have a say and decide for myself, no matter what is going on around me.
Of course, with all power comes responsibility. We can all make mistakes and it is for those cases that apologising was invented. We have the right to make mistakes and to rectify them. Even more so if we do so without realising it. But the moment we are aware of our mistake, it is right to turn to the injured party and convey our sincere apologies. At least for my conscience, it is the way to be at peace.
I do not like these times in which every mouth gives its opinion on everything, whether it knows the subject or not. Prudence is a maxim that I practise as much as possible. It costs little to study the terrain we are about to step on before putting our foot forward. We may lose a few precious seconds, but if we avoid a false step that could plunge us into a deep well, they will be well invested.

Logbook of the day
Morning: housework, content curation and writing.
Afternoon: new batch of curation, attended a @dreemport Discord event, various Hive activities and walk with the puppy.
PS: Today's picture is dedicated to @yenmendt @sacra97 and @aguamiel, they recommended me the ginger and lemon infusions. I have been obedient and have already started taking them. 😁😘❤️

Notice: Everything published in this post is of my authorship, except for the elements in which I give credit to its author/s. Therefore, in case of plagiarism or dissemination without my permission, I will exercise my copyright if I deem it appropriate.
I take my photos on my iPhone, edit them with the Mac photo editor and the PicsArt application (free version).
Translated with (free version) www.DeepL.com/Translator
If you like my content, join my Fanbase clicking here





This report was published via Actifit app (Android | iOS). Check out the original version here on actifit.io




16/03/2023

5023

Daily Activity,House Chores,Moving Around Office,Walking
---
---