Football fantasy matchday 35 results
Hey football lovers, Last week English football games were mindblowing to say the last as we gear up to the season finale.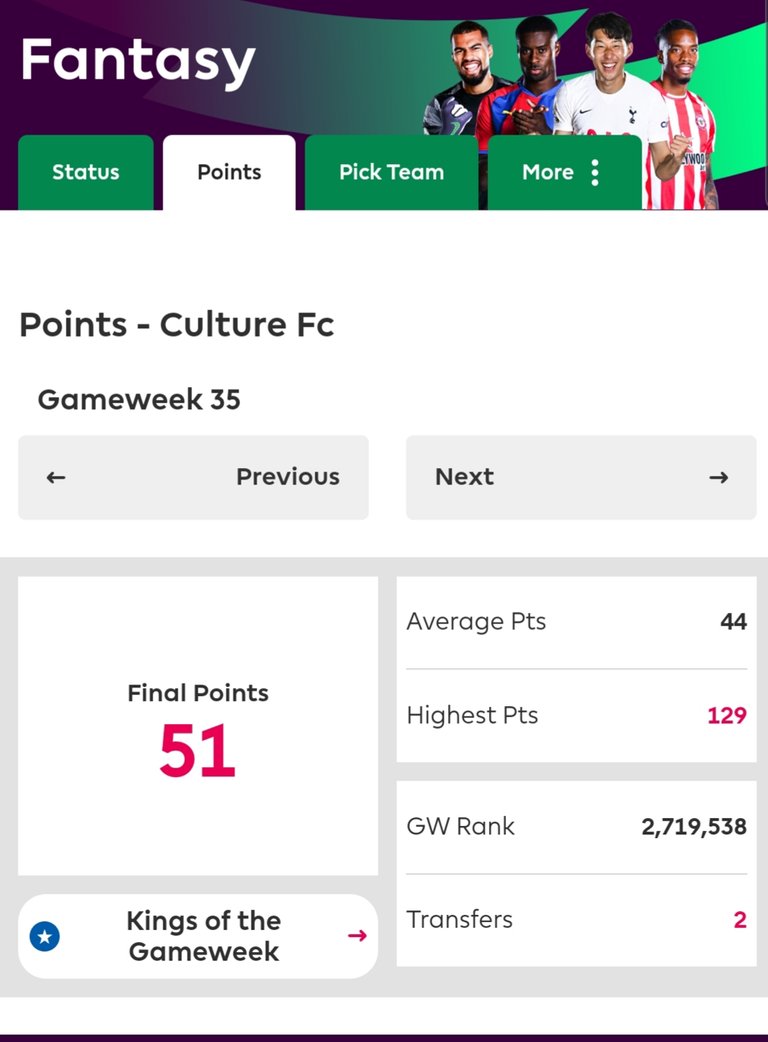 I managed to get 51 points over the weekend, It isn't a pretty score but I hadn't updated my lineup due to work overload.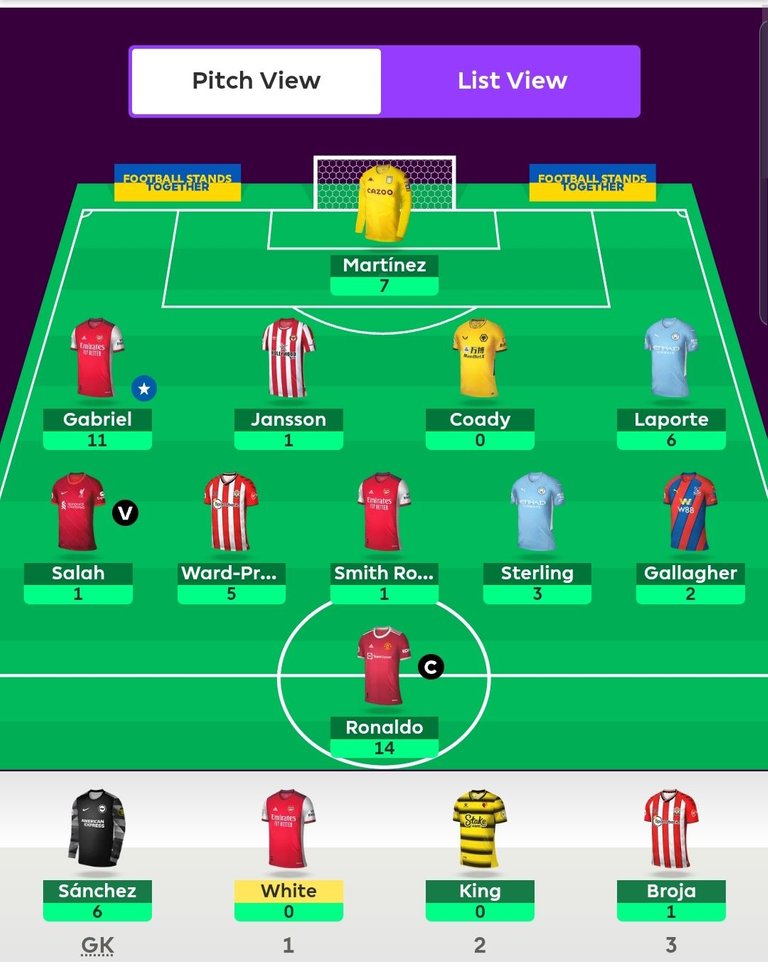 Benjamin white was an obvious miss for my team as he is currently struggling with hamstring issues but his fellow teammate gabriel and Manchester United striker christiano Ronaldo got me 11 points and 15 points respectively.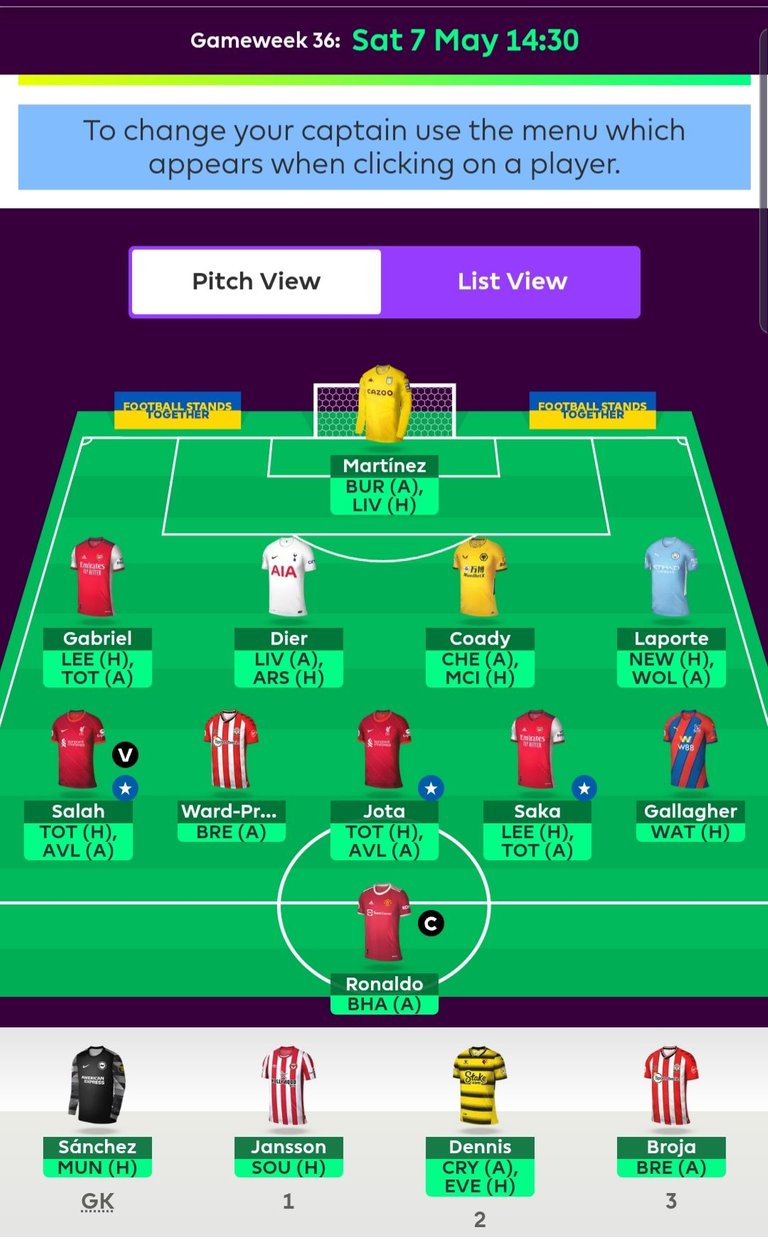 I have made massive changes ranging from attack to defence with Benjamin white coming off for Eric dier, bukayo saka for raheem sterling, Emile Smith rowe for Diogo jota and finally Dennis for King.
How was your team's performance and how do you rate mine, feel free to Express yourself in comments.
---
---