Manchester United misery continues as Mohammed Salah and co ran riot
The liverpool and Manchester United derby is considered to be the biggest fixture of the English premier league and one of the biggest football rivalries in the world.
It is estimated that one in 12 people in the world watch this prestigious fixture, approximately 400 million people.
The 2 legendary clubs have met 208 times with Manchester United winning 81 times, liverpool won 69 times and the match ended in a draw 58 times.
Ryan Giggs has the most appearances in this fixtures, Appearing in more than 48 matches, Liverpool legend Steven Gerrard and Manchester United legends Alexander Turnbull and George wall have a record 9 goals in the fixture.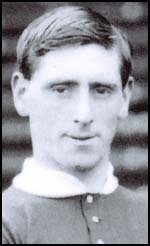 A picture of George wall.
Source:
https://images.app.goo.gl/MJj6iM7YSRNQ5UY29
Manchester United has more than 66 titles in their armory including 20 premier league titles and 3 champions league trophies while liverpool has 64 titles including 19 premier league titles and 6 champions league trophies.
The Manchester United team is currently managed by Ole Gunnar solksjaer while liverpool is managed by Jurgen klopp.
More info: https://en.wikipedia.org/wiki/Liverpool_F.C.%E2%80%93Manchester_United_F.C._rivalry
Their latest fixture pounded more pressure on Manchester United's coach ole Gunnar solksjaer as liverpool ran riot, The reds inflicted one of the most humiliating defeats on Manchester United as they were trashed 5-0 in a fixture that saw mohamed Salah grab a hatrick and Paul pogba sent off after a short cameo.
Naby keita opened the scoring for liverpool after a great pass from mohamed Salah and created space for the Guinean international to score within the opening 5 minutes of the game.
Portuguese international Diogo jota scored liverpool's second of the night through excellent work from Trent Alexander Arnold which let him through on goal, after a VAR Debate, The goal stood.
Naby keita returned the favor and turned provider for Mohammed Salah's first goal of the night.
On the stroke of half time through a diogo jota's pass in the box after an excellent teamwork, Mohammed Salah put the reds in front with a 4 goal advantage.
The second half started with Paul pogba replacing Mason Greenwood,
Mohamed Salah completed his hatrick moments later after a 1 on 1 situation with David de gea.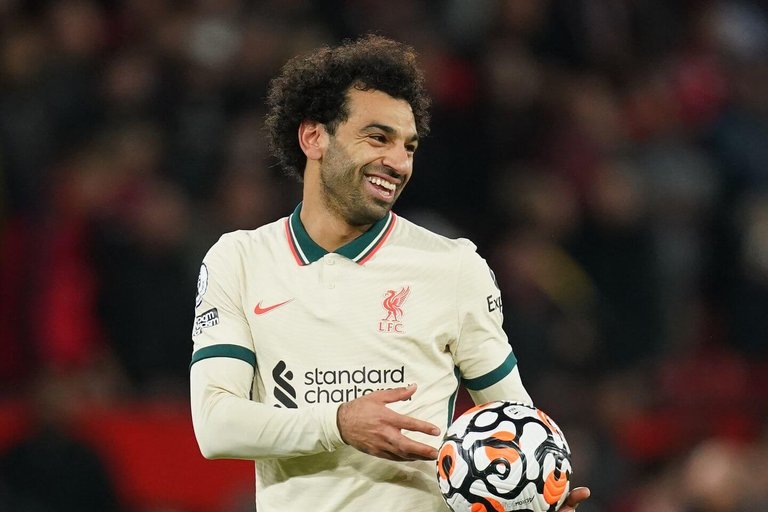 Source:
https://images.app.goo.gl/5kRgWsp4W3wMqw5C7
Cristiano Ronaldo looked to have pulled one back for the red devils but it was to be offside by VAR officials.
Manchester United luck went from bad to worse as Second half substitute Paul pogba saw red after a harsh tackle on naby keita as a result of the tackle, naby keita couldn't continue with the match and was replaced by Alex oxlade Chamberlain.
Mohamed Salah was awarded man of the match after a great display, What a fine display from the reds.
Manchester United were lost on the pitch, They were bullied by liverpool and quiet frankly, They haven't been themselves since Sir Alex Ferguson left way back in 2013, they have spent more than $1 billion in transfer fees and there has been no progress.
Sir Alex Ferguson was in the stands to witness the shambolic Manchester United performance, Safe to say Sir Kenny dalgleish was happy.
Manchester United play against Tottenham on Saturday while liverpool are up against Brighton.
What did you make of both teams performance yesterday, Is it time for Ole to get the sack or Is he still the one?
---
---