Premier league football fantasy matchday 9
Premier league football fantasy has over 8 million online players worldwide,
In this past week, I managed to beat my own score record and got 90 points,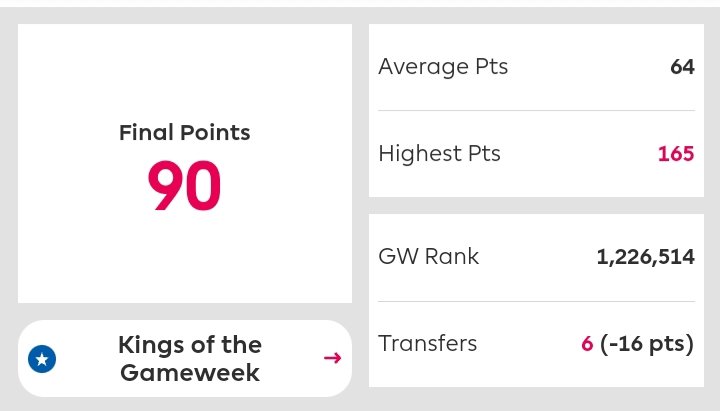 Mohamed Salah earned me the most points,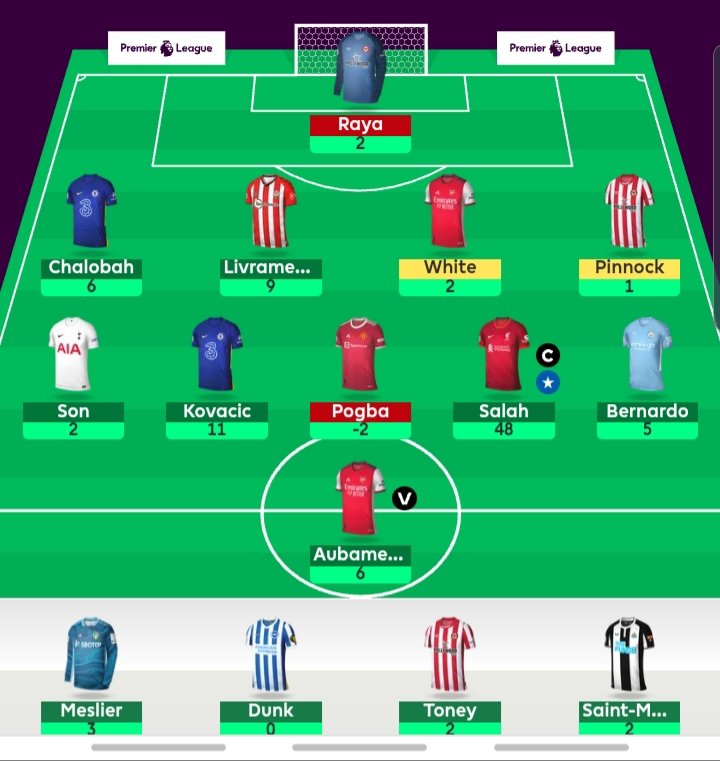 Due to Paul pogba's red card, I was penalized, I took him off and replaced him to Emile Smith rowe,
Sadio mane replaces Heung min son in my lineup,
Joshua king replaces Ivan toney and coady replaces Ben white.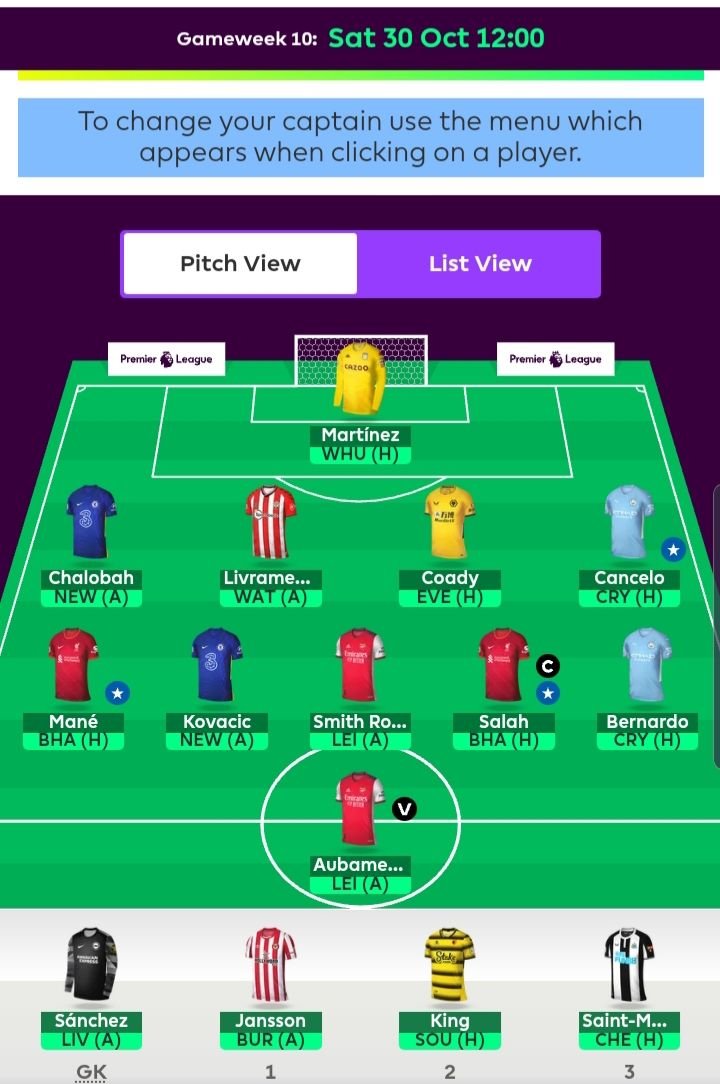 Pinnock is replaced by teammate Jansen due to injury and finally jaoa cancelo comes in for Lewis dunk.
Goalkeeper Meslieer and raya are replaced by Martinez and Sanchez.
How was your weekend scoreline?
---
---