Tonight, the clash: Belgium vs Italy!
Tension is rising
All day long here in Belgium, everything is reminding us at the game of tonight. Flags everywhere, the press has gone completely loco, with their previews and pundits. And on the radio, there is even a countdown to the start of the game tonight. Complete pandemonium for a football game. I just love it. Nothing beats the anticipation of such an important game. This is what the marketing bureau of the Belgian Football Association released today. An amazing animation with Lukaku and Mertens in Roman outfits fighting in an arena against the Italians.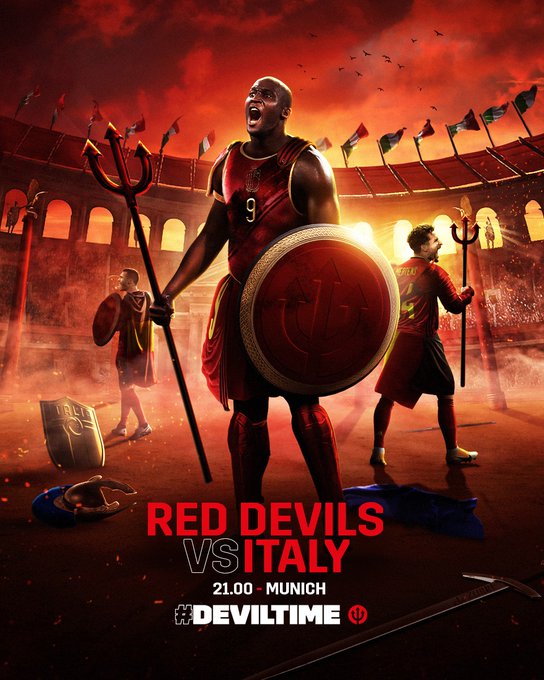 Image: Deviltime
I am not going to make a prediction for tonight's game, I am too much fan of our Belgian team for that. I hope we win... But it will be all about the details.
Sincerely,
Pele23
---
---