Reparing My Not So Comfortable Comfort Room Walls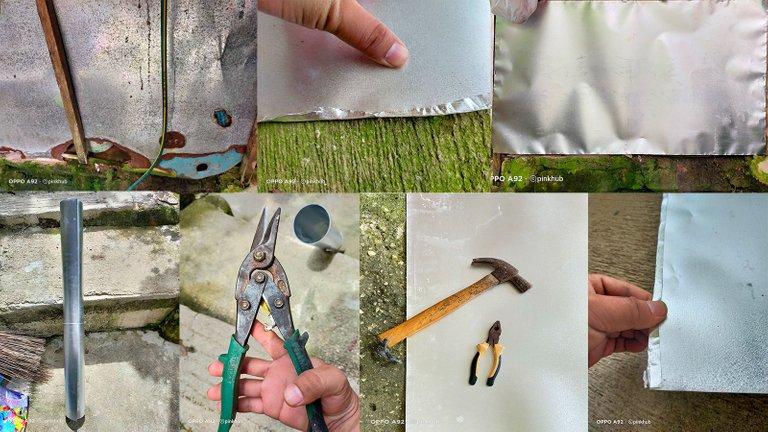 Hello everybody! Rock your body? Everybody? Rock your body right? Backstreets back alright!
Just kidding lol
I couldn't do my leisure walk today coz my day was filled with chores. For this report I want to share the repair job that I did to our comfort room wall.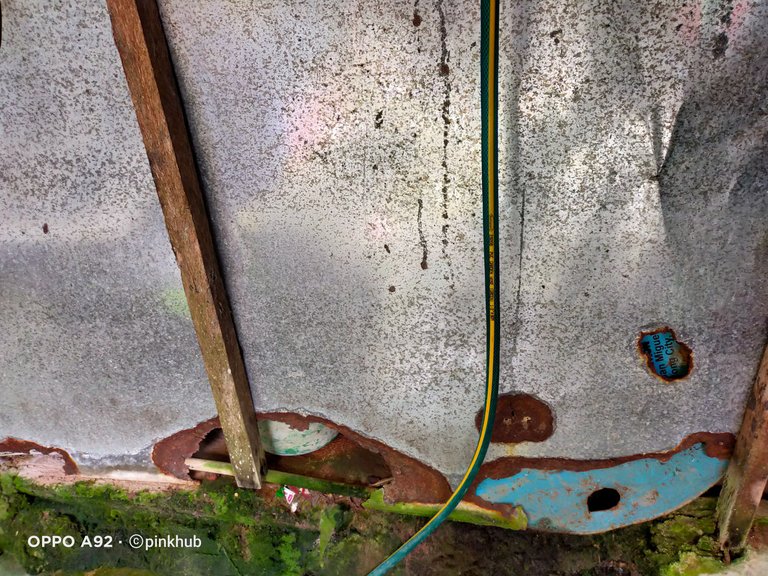 As you can see it's not the most comfortable comfort room. I'm just a poor guy so I can't afford a well built comfort room. I built this one way way back in 2016, rust have eaten the plain sheets that I made as a wall and now it's filled with holes.
I thought to myself it's high time to get rid of the old one and put a new plain sheet wall.
I bought a plain sheet in our local construction supply. I only needed one for this repair job and it's already quite plenty.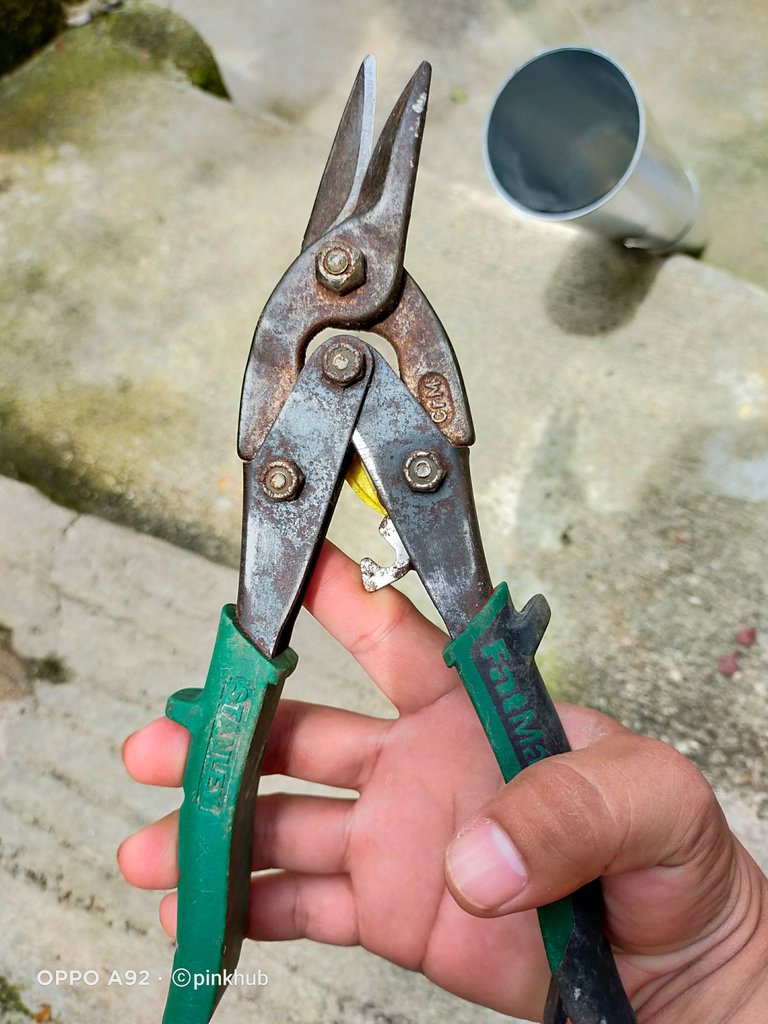 Sadly I don't own a plain sheet cutter so I borrowed one from my neighbor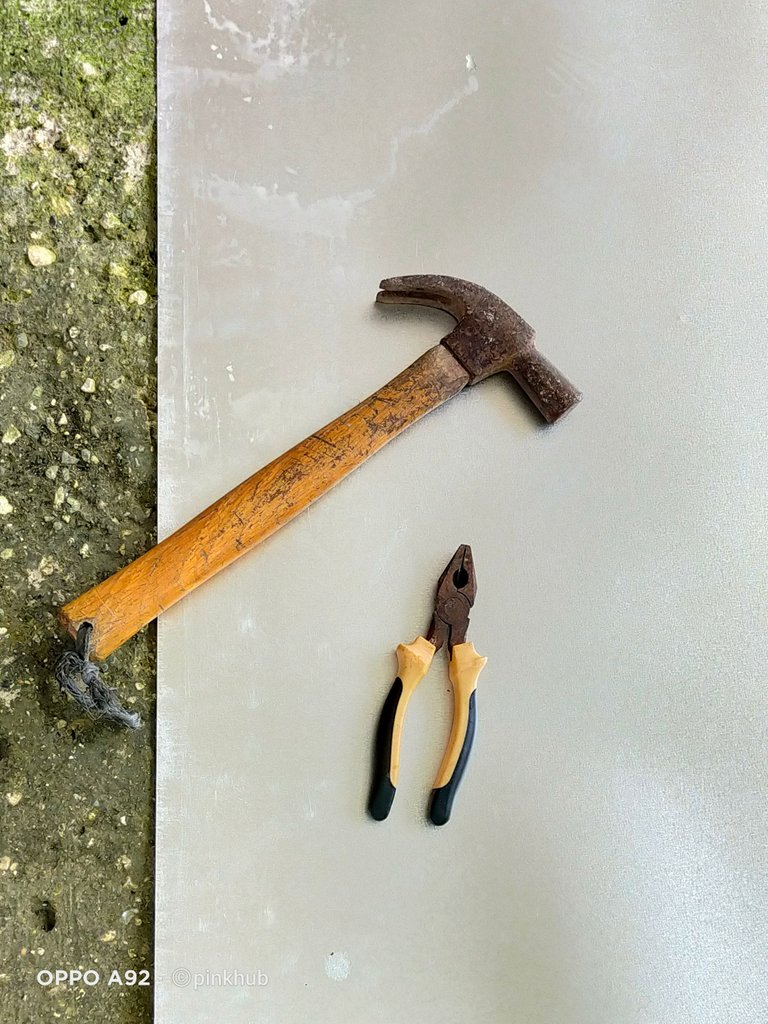 I also need a hammer and a pliers for this job. I do own a hammer and a pliers so there is no worries here.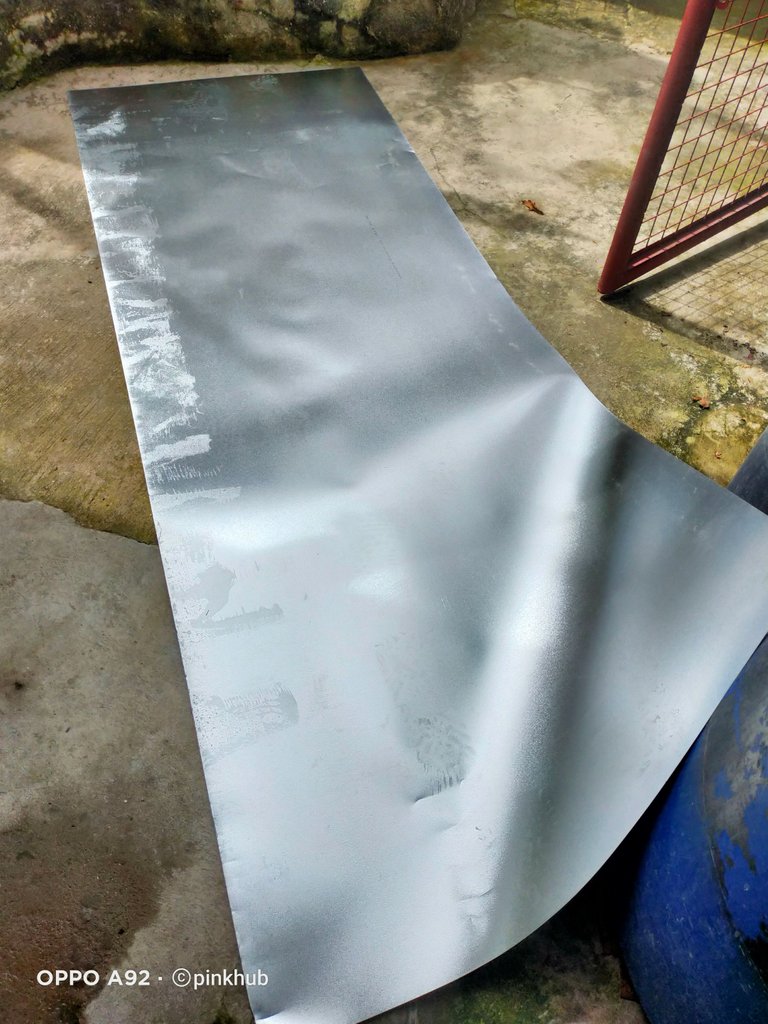 I unrolled the plain sheet so I could measure the parts that I needed.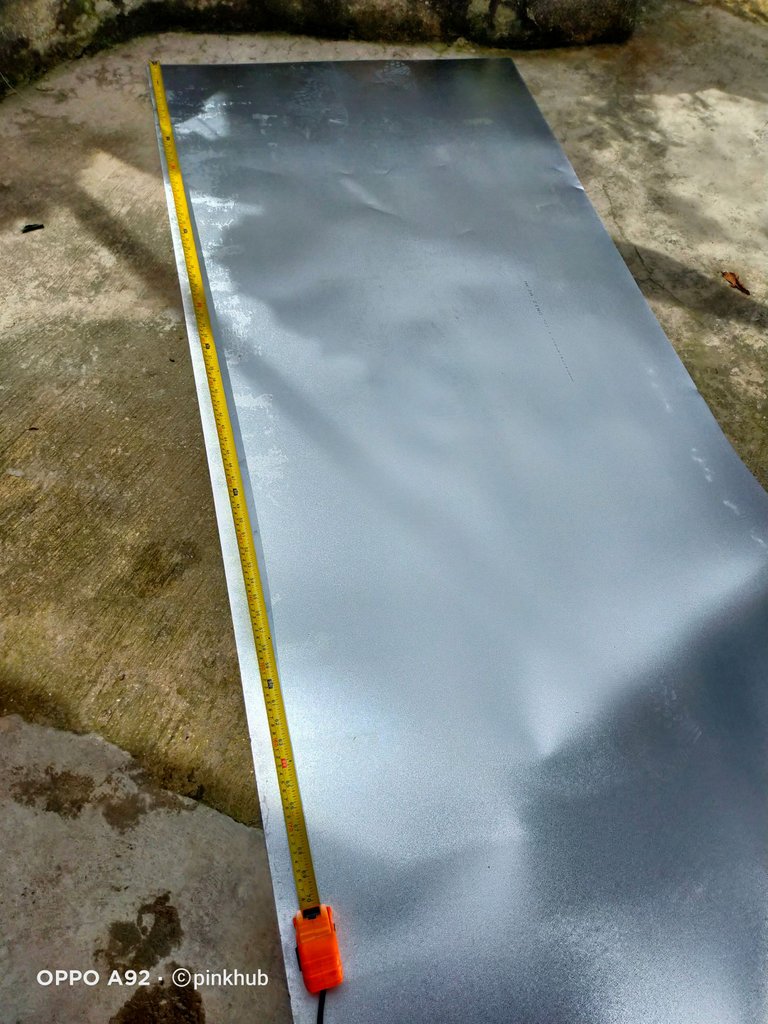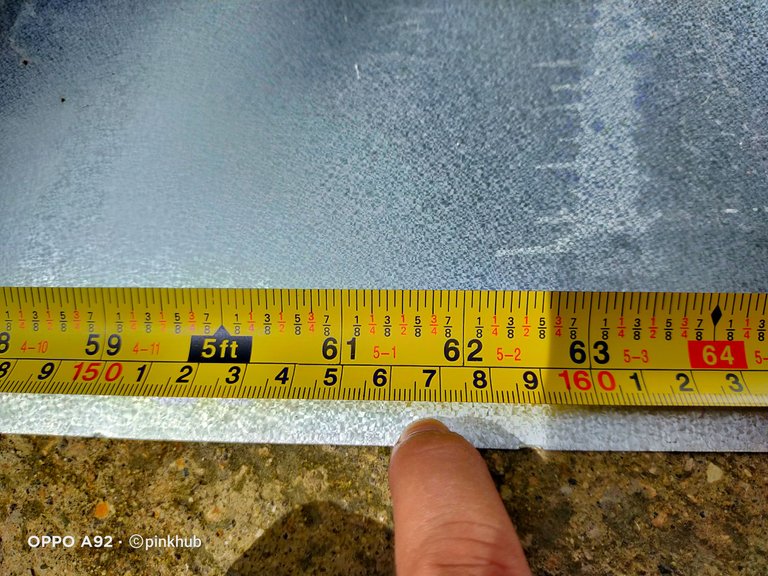 First I needed a width of 157cm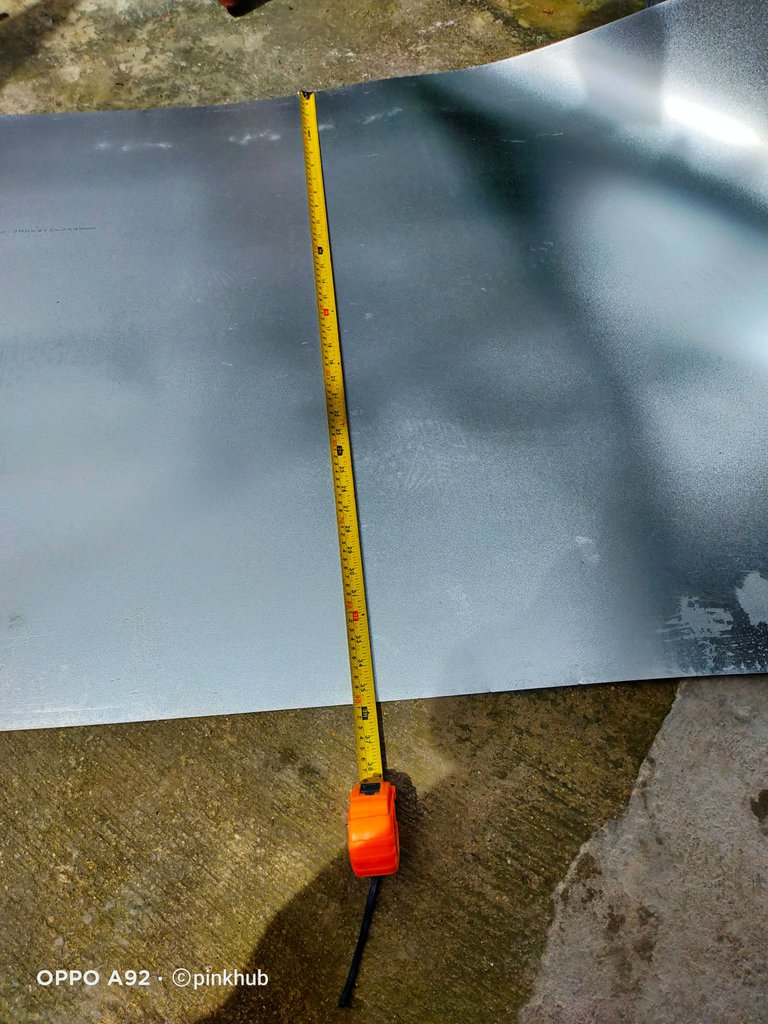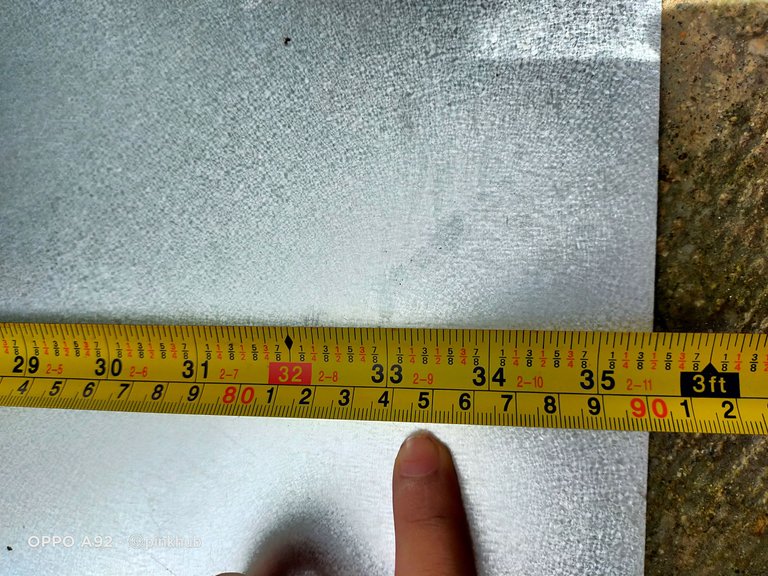 Next is the height which I need only 85cm but I just left the whole thing anyways coz I can just fold it later to suit my needs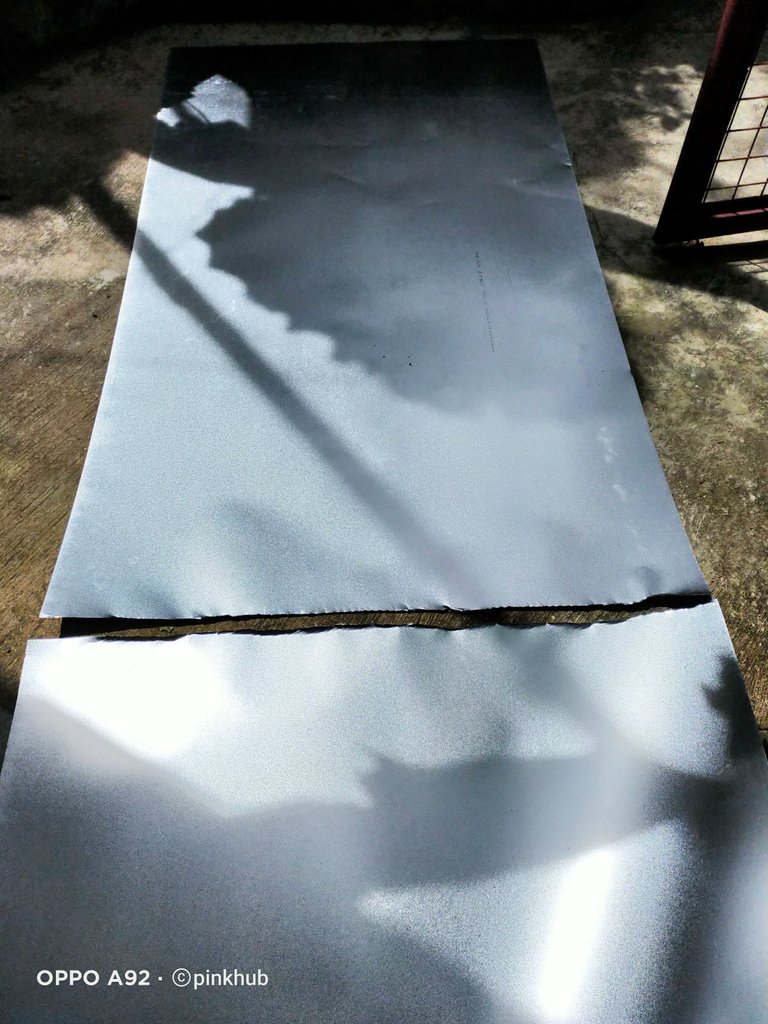 I cut the plain sheet with the plain sheet cutter. It took me a while since I needed to be careful when cutting these plain sheets or it could be bloody. Literally!
I need to fold each of the sides of this plain sheet so that it won't cut anyone accidentally.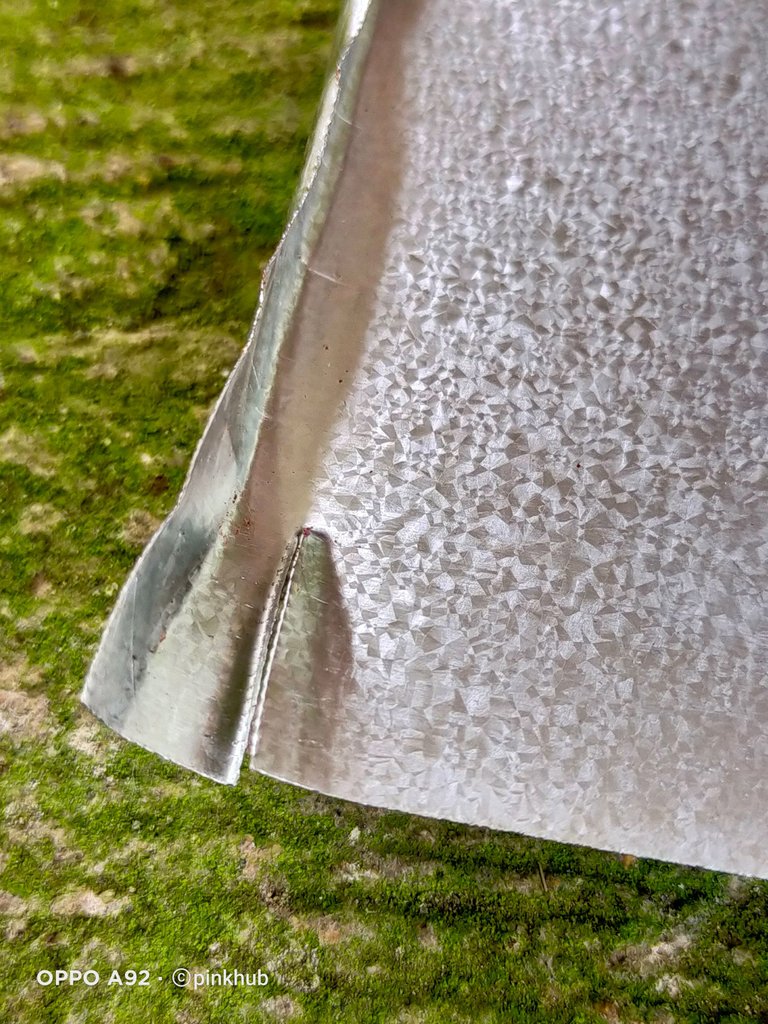 In order to fold it properly I needed to cut a small portion of the side that I'm going to fold first. The reason for this is so I can fold it much easier since I also need to fold the adjacent sides.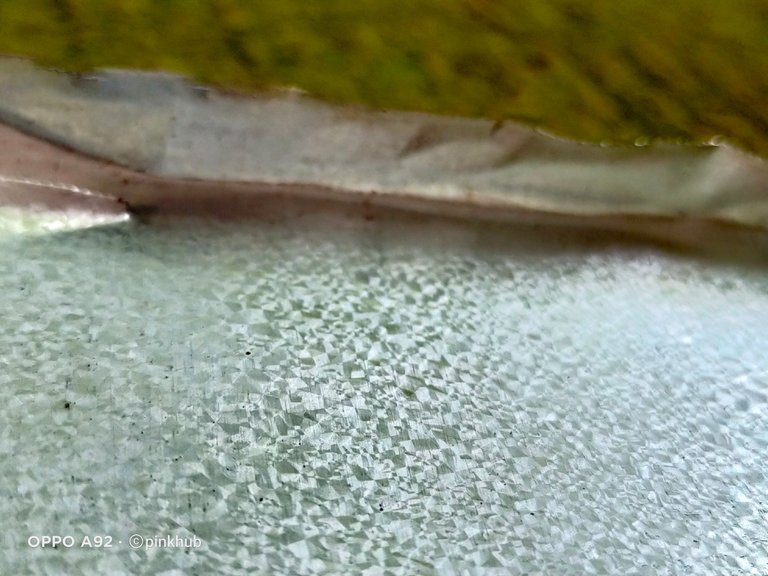 After cutting the edges, I started to fold the plain sheet using my handy pliers. Again I need to be careful when doing this, I almost cut myself during this process. Luckily I noticed it immediately before it could even cut through my skin.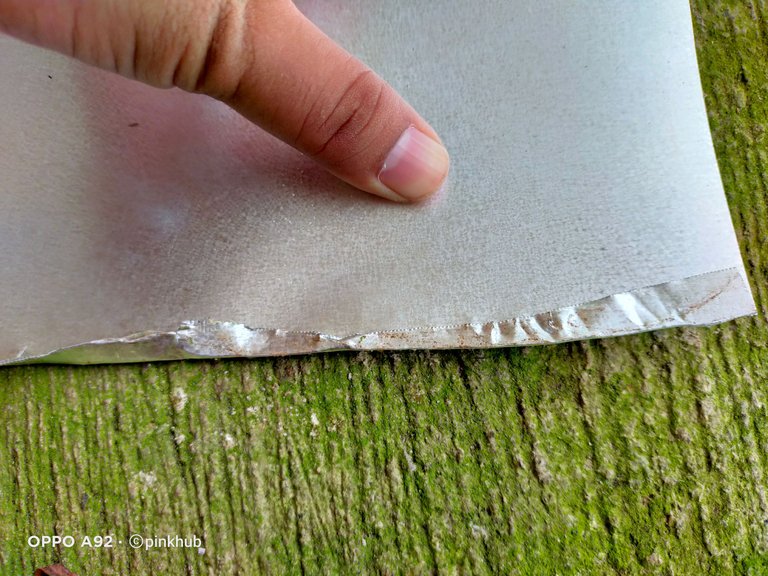 After folding the first side, I need to hammer it down to flatten it so that it won't cut me anymore. I used the same methods for folding each of the sides. It took me quite a while since I had to be very careful or else...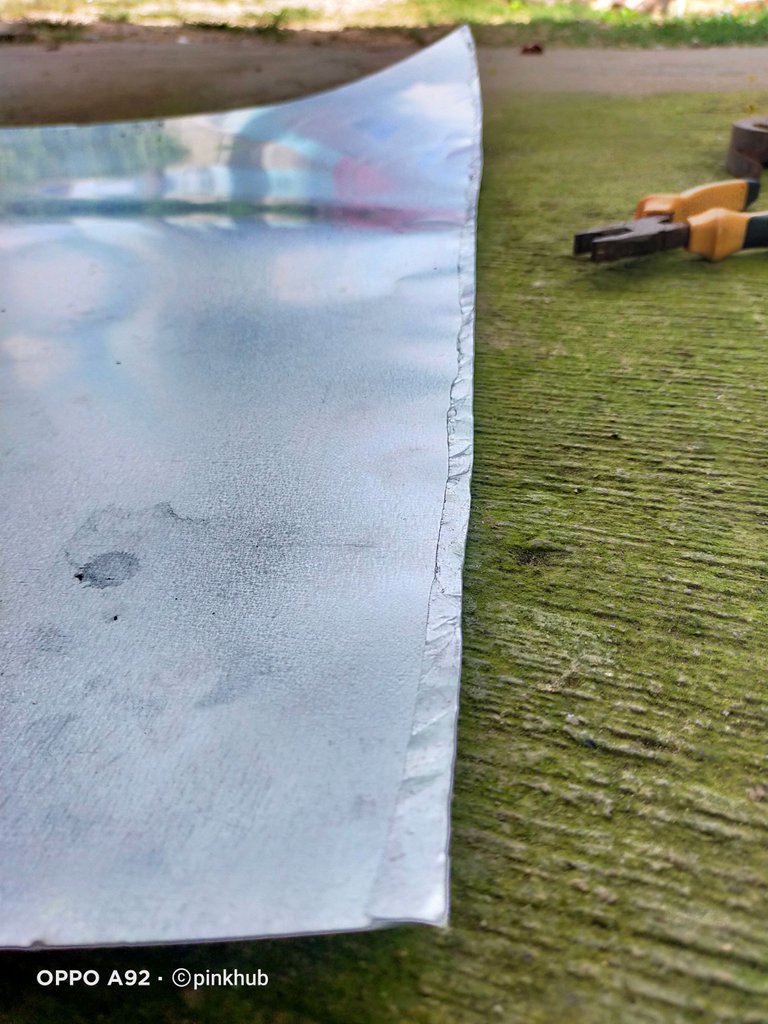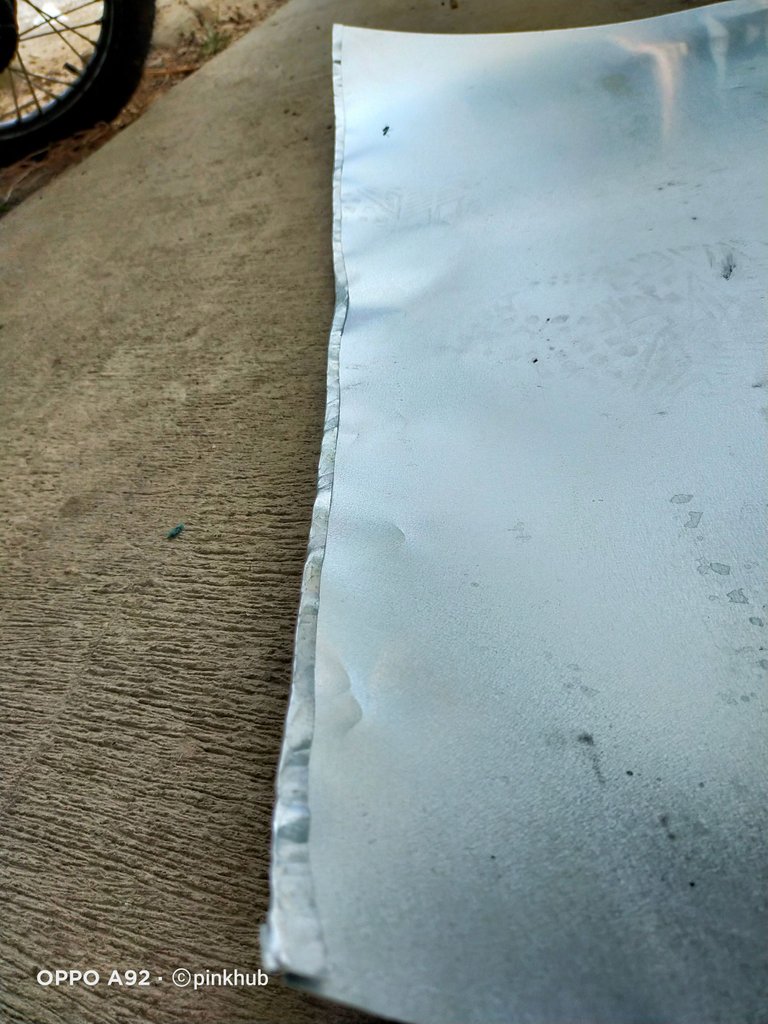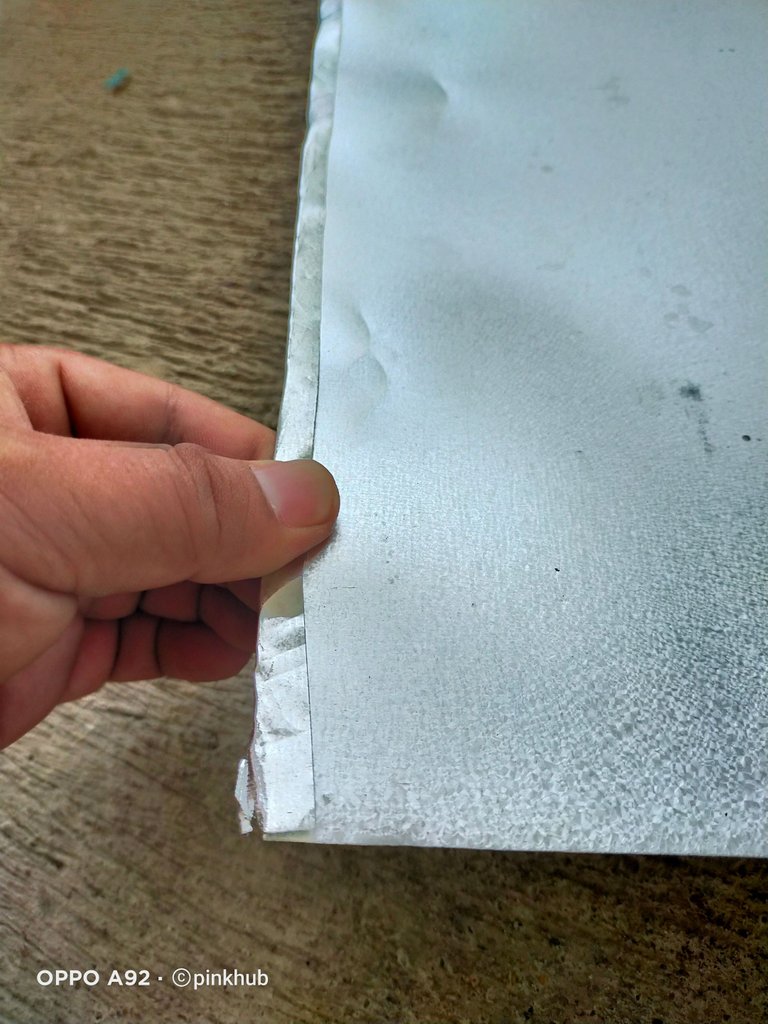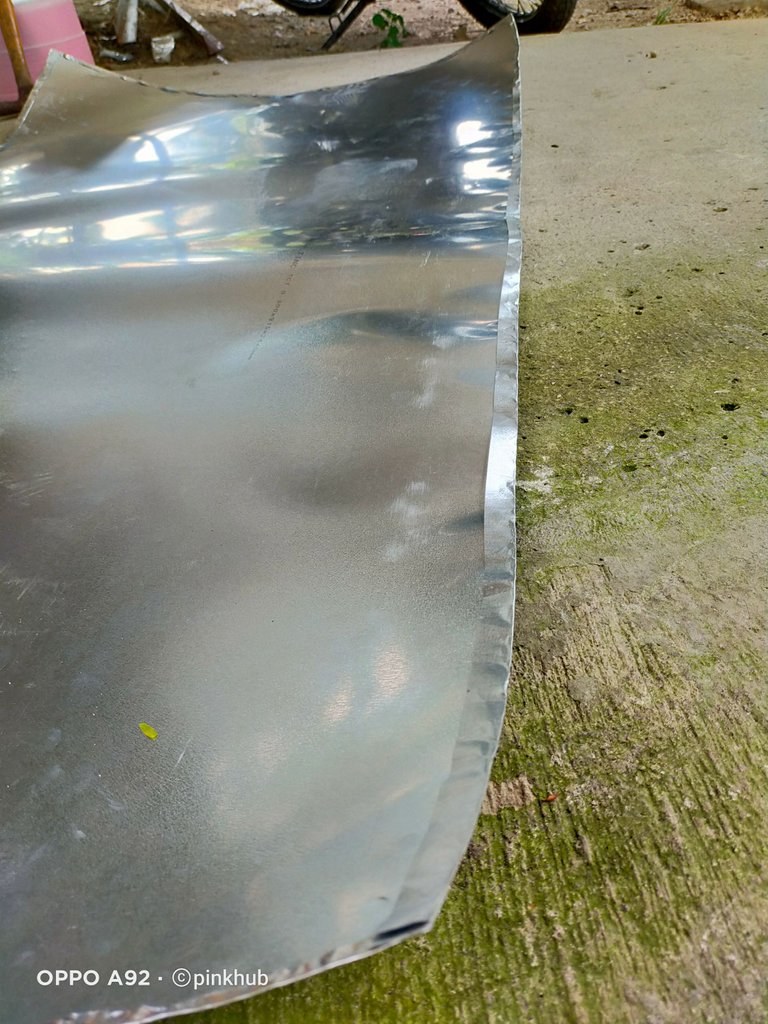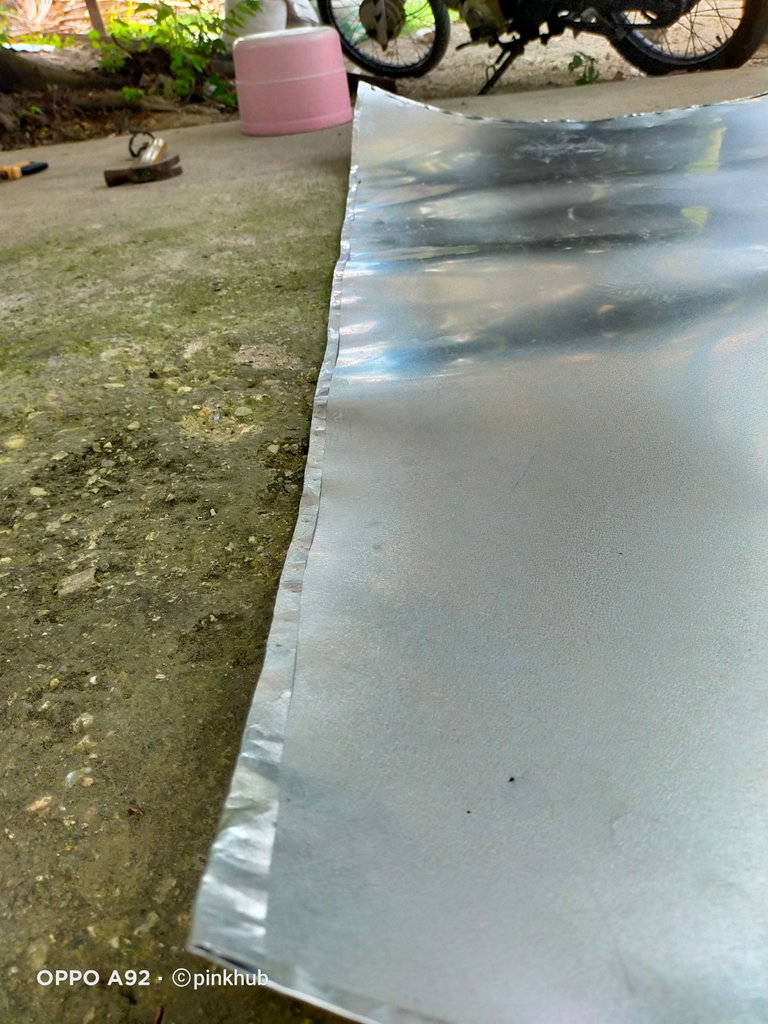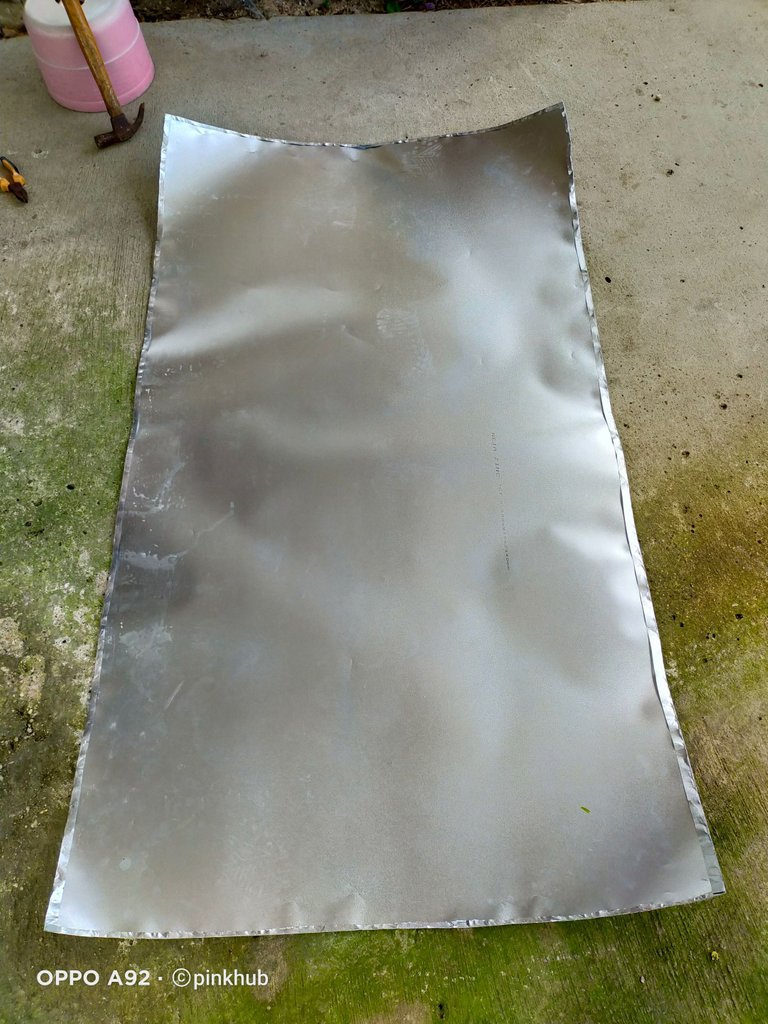 I have finally succeeded in folding all of the sides. It looks like it has curved a little bit that is fine. Everything will be good as soon as I nailed it to the wall.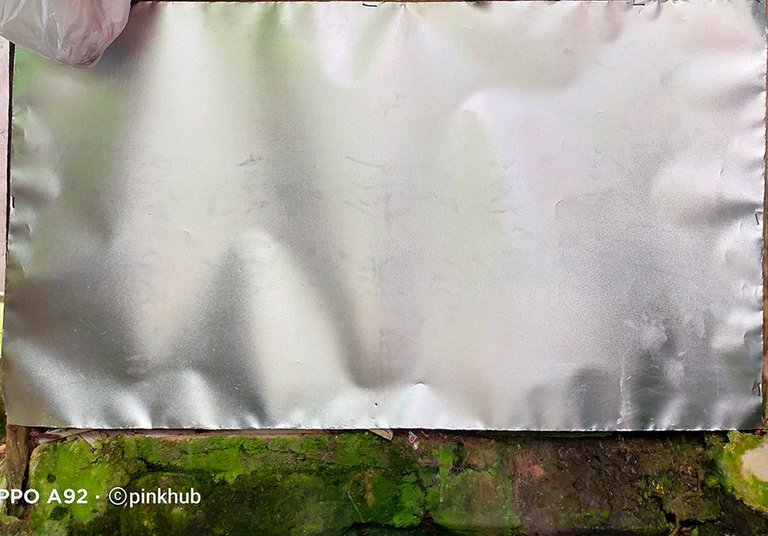 And here is the finished repair. Now it looks good as new! Well except for the molds but that is fine. At least the holes are now gone so there won't be anyone peeping here soon.
That is all for me today folks. Until tomorrow or next time. See yah
---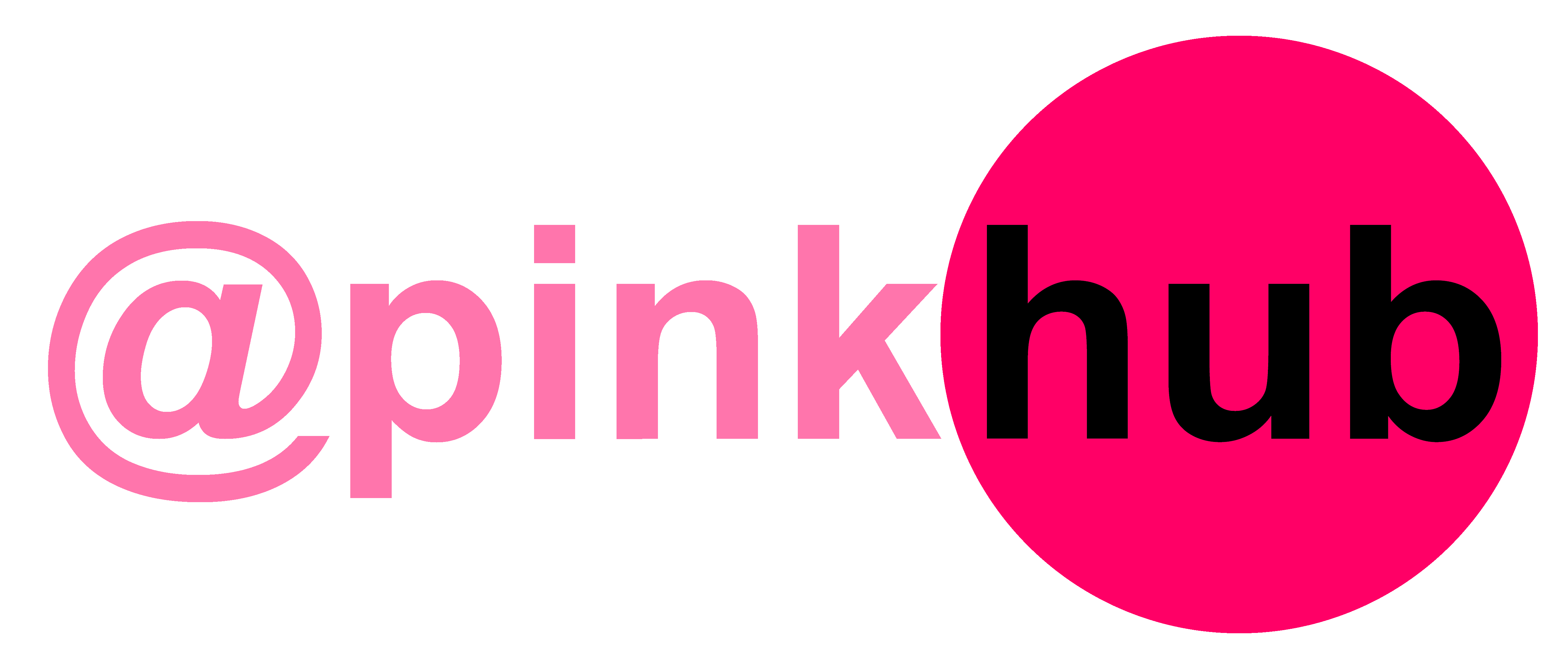 ---
This report was published via Actifit app (Android | iOS). Check out the original version here on actifit.io




10/06/2022

10337

Daily Activity, Home Improvement
---
---