ANOTHER SEASON FAST APPROACHING FOR EPL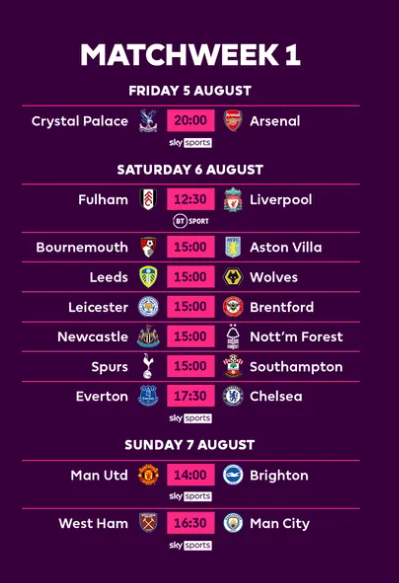 source
It feels like yesterday EPl ended and everyone is enjoying a short vacation. This year is rather special with the approaching of the World Cup in Winter for us. I look at the date. It is within November to December 2022. It is odd for many having a WC in November compare to the regular timeframe of Summer.
I guess the weather is not that great so Summer is more promising.
EPL will stop during the WC. I guess all Europpean leagues will have to take a break cause all players will participate and represent their countries.
August 5th will be the commencement of this year great fanfare for the addition of many new players.
So far I am looking over at Chelsea and see how they will try to maintain top 4 for so long.
Having a new owner and losing and hopefully replacing players could spare them the headache.
Progba is gone and United should have the opportunity to show what they have with a new coach. I guess the drama will be less noticeable.
Haaland coming to the best club in England should be a giving. The list of games is spread for the whole weekened. Got to wait for Sunday to see Haaland on the pitch. Hopefully he will be the highlight of this season.
Three teams got the boot and three new teams will see the competition to the top level. Nothingham Forest and Fullham should make a dent and keep the prospect going while Bournemouth is a usual. It should be interesting to see how this season will enfold. The relegation part is a weird scenario for me. At the same time it is a demotion three team have to accept in order for the competition to remain top level at all level. It helps the lower league teams to play better to move up.
Forgot to mention the money deal as well.
What is your say for the EPL this season?.
I plan to follow close and keep my sport momentum moving forward.
Posted using SportsTalkSocial
---
---