My Rabona 17th Season 2nd Day Update | New season, looks promising !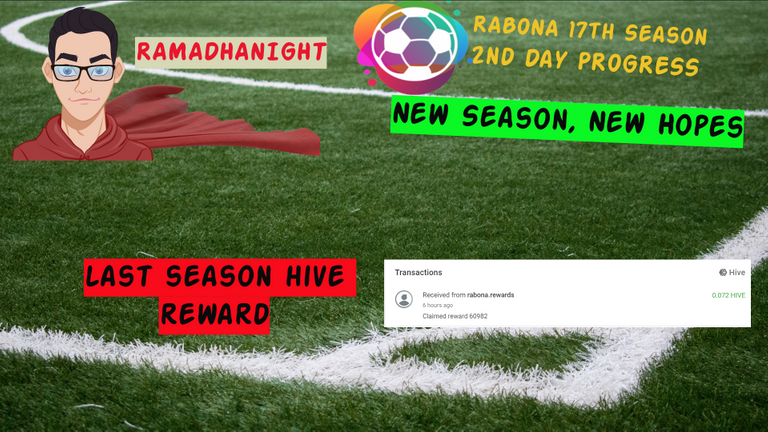 Intro
League 3 always bring me smile, today as well as my teams are leading the League. There is also a hive reward claim from last season !

League Table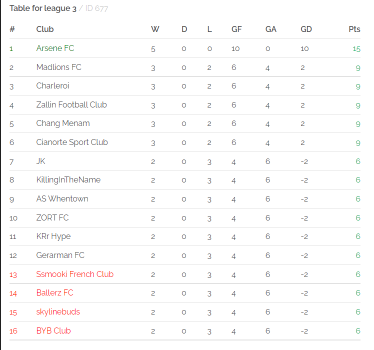 No more stress this season, because my teams were leading the League :) . My team still invincible here as they could win all 5 first matches of the season. I hope we could get all the Win here, so we could go back to the League 2 next season.

Current Team Stats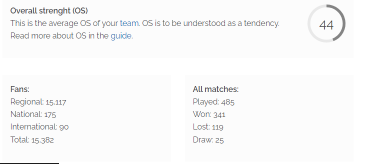 My teams were having only 44 OS right now, it's decreased 1 point afrom last season, it's because some players above this OS are running out of contract. My teams having 15.382 fans right now, and we already played 485 matches ! with 341 won, 109 lost, and 24 draw.

Financial Management
After suffering losses last season, my teams are bounce back financially as we already get 33.600 RBN this season. I have spend 20.000 RBN for scouting this season. It seems that my training center cost so many RBN, it's dominating my cost with 42.600 RBN in total. My main income is coming from the ticket sales with 112.250 RBN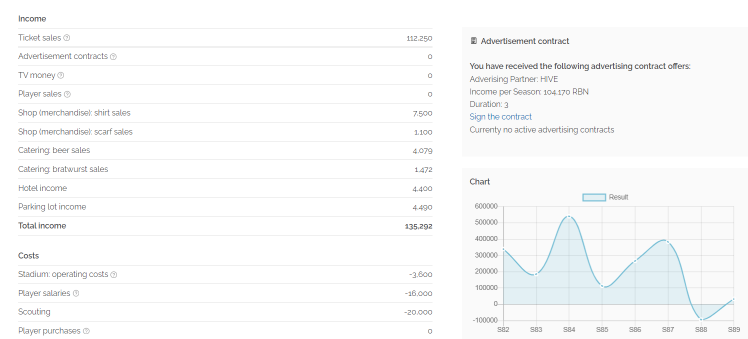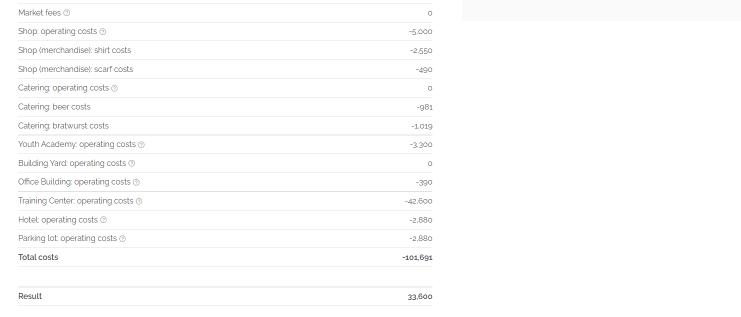 And i could claim the hive reward this season as my teams were played on League 2 last season. From competing there, i've got 0.072 hive. Wish i could do better next season on League 2 (if we were promoted) and earn more hive :)


Outro
This is my team's current condition, I really enjoy this season as my teams are easily dominating the league, i hope we could get all the win this season and get back to battle in League 2 next season. If you haven't play
@Rabona
, you can join and learn together with me with this referal link
my referral link
Both of us will get 25.000 RBN !
And finally, thank you for reading my post.
Credit :
Rabona for the Great Football Manager Game
All curator for their supports
Canva and Photopea for free photoshop
---
---