Explicando Mi Split Semanal ¡El Arnold Split! Martes: Brazo Completo [ESP/ENG]

---
MI SPLIT SEMANAL, MARTES: BRAZO COMPLETO
MY WEEKLY SPLIT, TUESDAY: FULL ARM
---

Muy buenas y bienvenidos a un nuevo post amigos y compañeros de
Street Workout Community
,como les prometí desde ayer, empezaría con una nueva sección donde les explicaría mi Split semanal, hoy es martes hoy tocan nuevos músculos, por eso, vamos con la explicación!
Good morning and welcome to a new post friends and colleagues of
Street Workout Community
,from today, I plan to bring you a new section where I will show you my new weekly Split, where I will explain you daily what muscles I work and what exercises I do.
---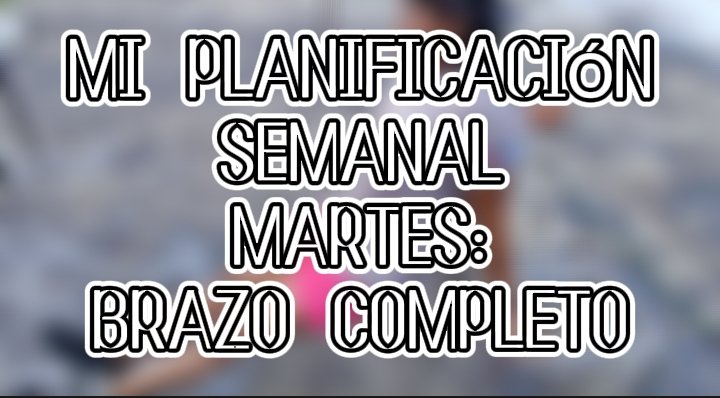 ---
---
Como les expliqué en el video anterior, el Split que yo utilizo es el *Arnold Split*, donde dividimos nuestros entrenamientos en grupos musculares grandes un día y grupos musculares pequeños en otro y un día total de piernas, hoy martes toca darle a todo el brazo, en estos grupos musculares están, el Bíceps, el Tríceps, el Hombro y el Antebrazo, dividiendo la rutina en dos ejercicios por musculo.
As I explained in the previous video, the Split that I use is the *Arnold Split*, where we divide our workouts into large muscle groups one day and small muscle groups on another day and a total leg day, today Tuesday is a total arm day, in these muscle groups are the Biceps, Triceps, Shoulder and Forearm, dividing the routine into two exercises per muscle.
---
Como pueden notar cuando trabajo el brazo, acostumbro a hacer más ejercicios con peso que con calistenia, y como no cuento con una barra de dominadas fija se me hace difícil aislar un poco el bíceps, sin embargo en ejercicios de empuje, si me encanta irme por la calistenia tradicional, espero que disfruten la programación, y como está estructurada la rutina, vamos con el video!
As you can notice when I work the arm, I use to do more exercises with weights than with calisthenics, and as I don't have a fixed pull-up bar it's difficult for me to isolate the biceps a bit, however in pushing exercises, I love to go for traditional calisthenics, I hope you enjoy the programming, and how the routine is structured, let's go with the video!
---
---


---

▶️ Watch on 3Speak


---
---

Ejercicios + Sets y Reps

1.- Curl de Bïceps Predicador - 10 reps x 4 series
2.- Curl de Bïceps Predicador a una mano - 05 reps x 4 series
3.- Rompe Cráneos - 10 reps x 4 series
4.- Fondos en Banco – 08 reps x 4 series
5.- Press Militar - 10 reps x 4 series
6.- Flexiones Pseudo – 08 reps x 4 Series
7.- Curl de Muñeca – 10 reps x 4 Series
---

Exercises + Sets & Reps

* 1.- Preacher Biceps Curl - 10 reps x 4 sets
2.- Preacher Biceps Curl one hand - 05 reps x 4 sets
3.- Skull Breaker - 10 reps x 4 sets
4.- Bench Dips - 08 reps x 4 sets
5.- Military Press - 10 reps x 4 sets
6.- Pseudo Push Ups - 08 reps x 4 Sets
7.- Wrist Curl - 10 reps x 4 sets*
---


| 1.- Curl de Bïceps Predicador | 1.- Preacher Biceps Curl |
| --- | --- |





10 reps x 4 sets

---
| 2.- Curl de Bïceps Predicador a una mano | 2.- Preacher Biceps Curl one hand |
| --- | --- |





05 reps a cada brazo x 4 series

---
| 3.- Rompe Cráneos | 3.- Skull Breaker |
| --- | --- |





10 reps x 4 sets

---
| 4.- Fondos en Banco | 4.- Bench Dips |
| --- | --- |





08 segundos x 4 sets

---
| 5.- Press Militar | 5.- Military Press |
| --- | --- |





10 reps x 4 sets

---
| 6.- Flexiones Pseudo | 6.- Pseudo Push Ups |
| --- | --- |





08 reps x 4 sets

---
| 7.- Curl de Muñeca | 7.- Wrist Curl |
| --- | --- |





10 reps x 4 sets

---

---
| 📷 Créditos | 📷 Credits |
| --- | --- |
| 🎥 Cámara | 🎥 Camera |
| Esneida Rodríguez< (Mi Madre) | Esneida Rodríguez< (My Mother) |
| 🎬 Edición | 🎬 Edition |
| @raumijares | @raumijares |
| © 🎵 La canciones usadas en el vídeo está libre de derechos de autor | © 🎵The songs used in the video is copyright free |
| Gracias por leer mi publicación | Thanks for reading my post |
| --- | --- |
| Redes Sociales | Social Media |
| --- | --- |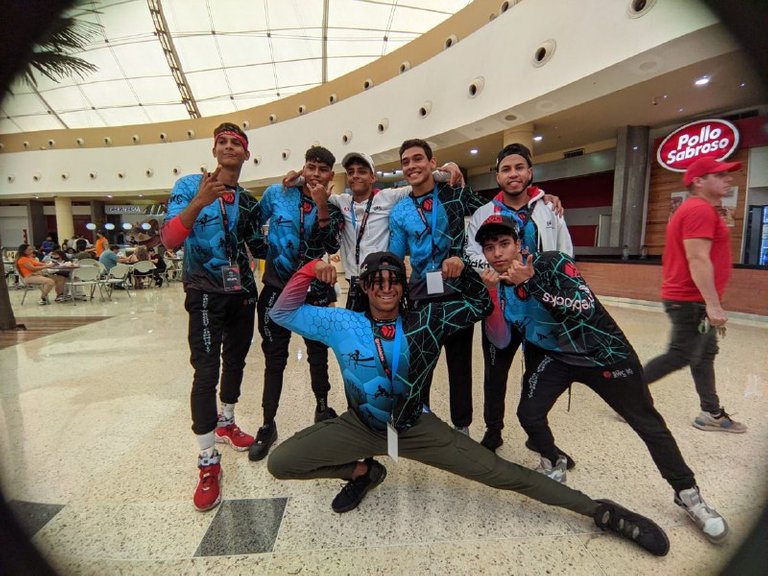 | Muchas gracias por leer mi publicación, me animan a seguir creando contenido. | Thank you very much for reading my post, you encourage me to continue creating content. |
| --- | --- |
---
▶️ 3Speak
---
---