Brawl Report #5 - Gladiators Eligibility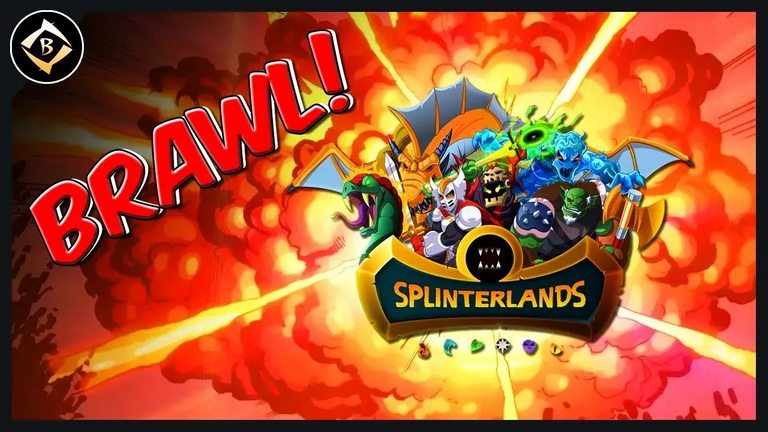 So for this week's brawl, I had a pretty bad run with more loses than wins. Thankfully, my Guild was awesome as always and manage to pull off a second place despite a burden pulling their statistics down

Now if you have been following, I was supposed to feature the gladiators in my previous BrawlReport but I did not do so as I have conveniently forgotten to use them. This week, I was mindful to include them into my lineups but I realised, I AM NOT ELIGIBLE TO USE MY GLADIATORS RIGHT NOW!
It is only until this morning whereby one of the leaders of my Guild @cmplxty who shared with me more information on it! The reason was that in order to use the gladiators, the Barracks Building of the guild must be sufficiently levelled up! A level 0 or level 1 Barracks will not allow you to use the Gladiators! As such, our guild is now focusing on levelling up our Barracks now!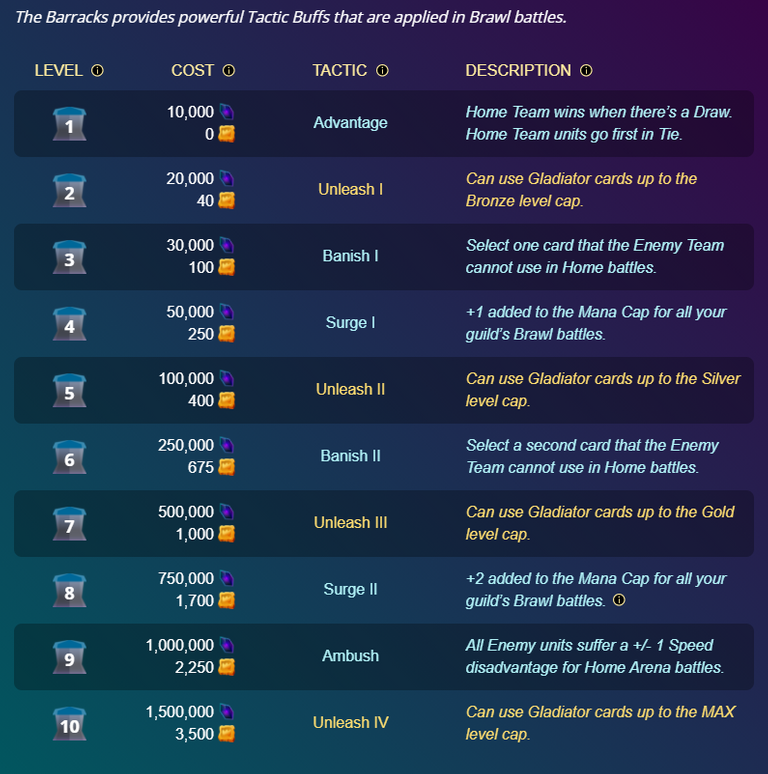 Now if I may shift your attention to the yellow coloured description for each level. Generally, they have colour coded the descriptions and the ones in yellow will give information pertaining to the eligibility of the gladiators! And as you can see, to start using a gladiator, your Barracks must be upgraded till it is minimally level 2!
Conclusion
So I believe for all Guilds in order to maximise the returns, you should always upgrade the Store until it is level 1 so that it can start earning merits. Subsequently, focus on the Barracks so that they can start using Gladiators in battle. Gladiators tend to be stronger and thus giving higher chances of winning. With more wins, the ranking will be higher which will in turn give more merits. Subsequently, increase the Store level so as to capitalise on the Merits Bonus. Return to upgrade the Barracks only when the gladiators are all levelled up to the point that they are already above the Level Cap of the Barracks!
---
---