Rising Star Pack #28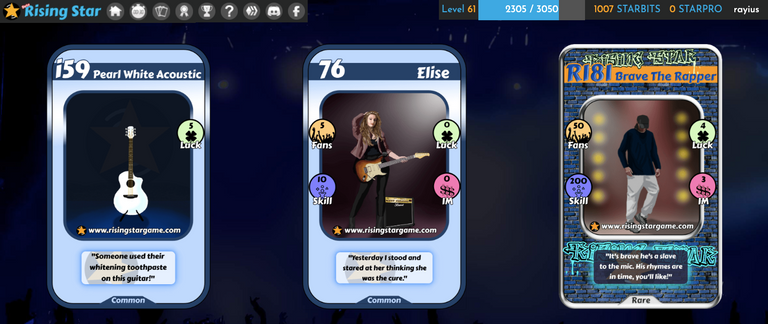 It has been a really long time since I last opened a pack, and an even longer time since I last managed to bag an Epic. Till date, no Legendaries in sight...
Well, today I got another Brave The Rapper. This is the 2nd one that I have bagged. Though it ain't an Epic or a Legendary, it is still wonderful to finally have an artiste again!
---
---