Rising Star - Week 2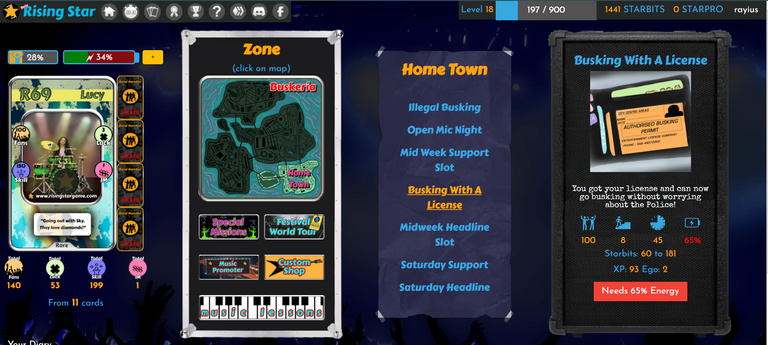 So now I was thinking, hey it might be a good idea to keep track of my progress in this game. And what better way to do it than writing a post! So it is going to be a brief one, that briefly touches on a couple of things. I think it might be hard to write about the number of Starbits I have, as it is always changing and it might not be a good reflection as I make some purchases. So yea, here we have at a glance!
Now I am currently Level 18 after 1 week, which I think it is quite reasonable, fast to be exact. Currently I have 11 cards, which many I have won from generous giveaways! Very appreciative of them!
And now, well I am playing this to earn. So what better way than to earn through the Player Ranking, whereby the top 104 rank will allow you to earn a bit of SWAP.HIVE
So right now I am.... Ranked 1878!

Well I guess there is a long long way to go, but hey! Gonna work hard and be diligent! Looking forward to the 1 million Starbits too!
---
---