Weekly Challenge - Centauri Mage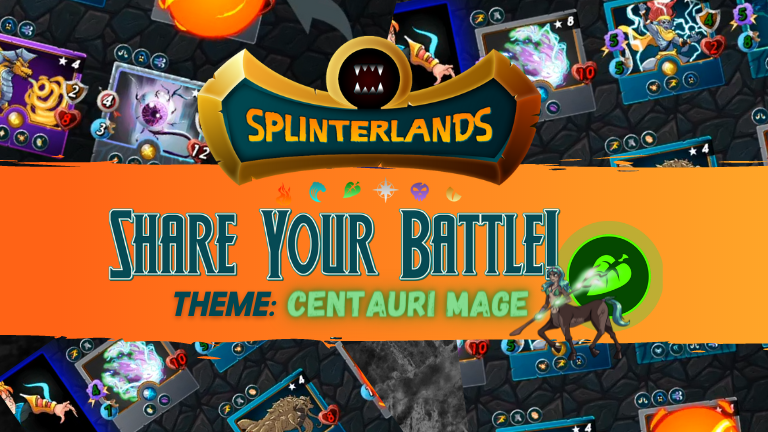 Now here is the weekly challenge again! Well this weeks weekly challenge was tough, really tough cause once again, I do not have that particular monster. The last time this happened was when the featured monster was Dark Ha'On.
And similarly, I wanted to do the best I can and try not to feature a replacement monster as it seems a bit of a lack of effort. So, I grinded non stop until I met an opponent that used Centauri Mage in their lineup, and here is the match!
https://splinterlands.com?p=battle&id=sl_23582b94fcddf26582142a62e0248548&ref=rayius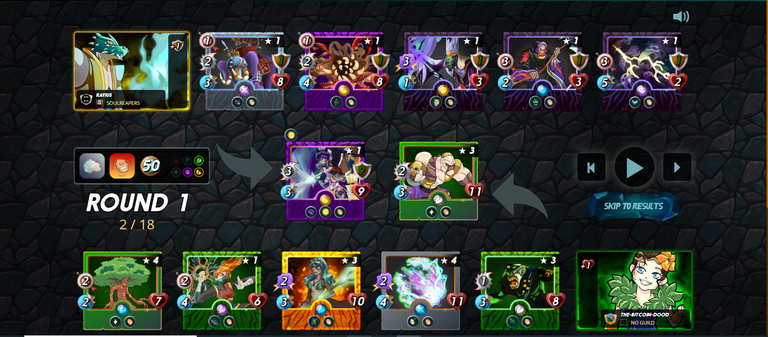 So the battle conditions is "Enrage" as well as "Fog of War". With Enrage, I made it a point that my front monster would have high health and preferably high armour as well. Health so that it can sustain a bit of damage without dying and showing the enrage abilities. Armour, so that hopefully there will be a weak magic attack to it and allow me to show my enrage abilities, while at the same time still having armour to block all the melee attacks. This way, I can maximise all the Enrage that I will be having! Without much thought, I picked Robo-Dragon Knight cause it really fulfill all the criteria that I am looking for! Unfortunately, the opponent's Centauri Mage apparently helped me out a fair bit. By having 2 magic attacks, it is partially blocked by the Void ability of my tank while still sustaining the minimum 1 damage. This thus gives my tank the enrage ability at the very start of the match, which is very favourable to me!
Next is the Fog of War match condition. As a rule of thumb, whenever I see this I know that my back line damages will be fine. Other than monsters with "Opportunity" (which are pretty rare and normally does not bring decent damage), I know that my backline monsters will be fine. This means that I will put high damage and low health monsters at the back, cause I know they won't be picked out early in the game and can continue to dish out great amount of damage throughout the entire game!
As you can see from this strategy, the match turns out to be exactly the way I wanted and it was a relatively easy win.
Now for the Centauri Mage, truth be told I am totally foreign with Earth Cards as I have never used them in battle. I am able to use all other class, just not Earth. Probably the lack of good cards, or probably just no affinity to learn about it. But that being the case, I will be giving a very biased "no" to how much I will use this card again.
I am really new to this blogging but I will do my best, so any form of follows or upvotes will be really appreciated! And of course, reshared this on my twitter (@Rayius5)!
If you like this blog and wish to see further contents like this (or any other kind of comments), do let me know in the comment section.
Good Day
---
---