Weekly Challenge - Crystal Jaguar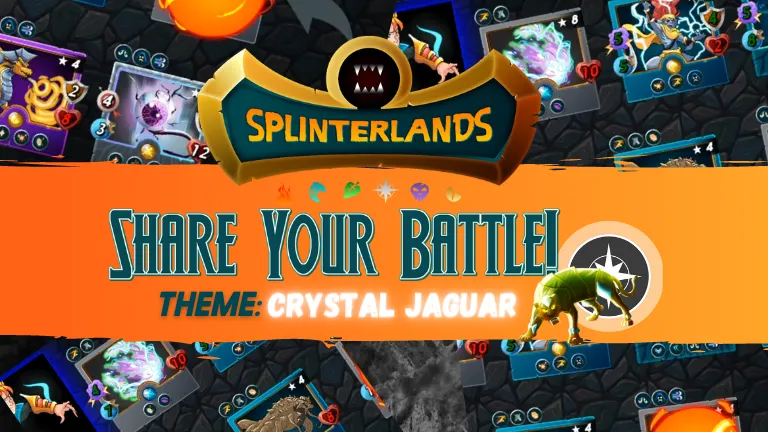 And here we go again, the highly anticipated weekly challenge! Well just to share, partly a reason why I love the weekly challenge so much is because it is like a quest, whereby there is a certain set of criteria to fulfill and if you do, you get the rewards. Nevertheless, the rewards are not DEC and cards, but upvotes!
So without further ado, my lineup!
https://m.splinterlands.io/#/battle/game/process/sl_fd8a0ff9d09504f0f3b834fd5d0a01b7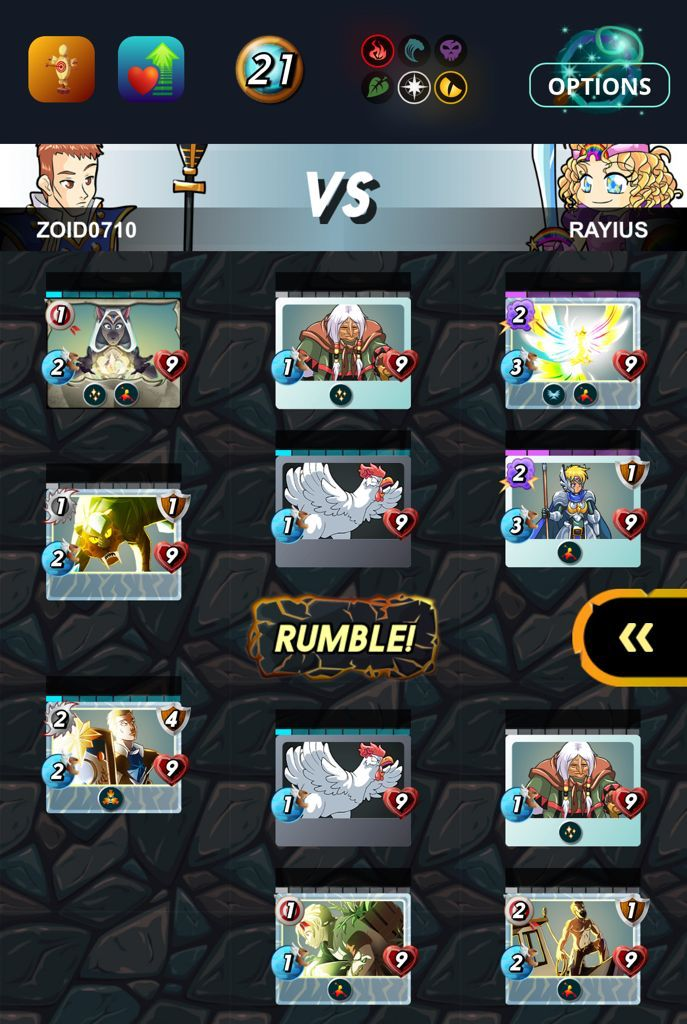 So for this match, the conditions are really fun! We have "Equalizer" and "Target Practice". Now with Equalizer, every single monster's health will be the same, taking reference from the monster with the most health! In this case, I tend to use all the high damage but low health monsters. Many a times due to the low health, there will be a discount on the amount of mana required, which is important for this match as the mana count is only 21, which is not a lot! While I focused on this aspect of the match condition, my opponent clearly focused on the "Target Practice" aspect, by putting in Shieldbearer. With the Taunt ability, all ranged attacks will be directed to it instead of any other monsters. It is a smart move, and he had Divine Healer at the back line to consistently heal it. This means that if the Shieldbearer doesn't die, the Divine Healer will be fine, and continue to heal the Shieldbearer, which will in turn form a cycle and protect the Divine Healer again. Nevertheless, there is a weakness to this line up, and that is that the amount of damage received must be lesser than the amount of life healed.
As such, my damage per turn from all my monsters is 6 while he is able to recover at only 3 health per turn, meaning that this cycle is not sustainable.
Crystal Jaguar was great as a low cost tank in this match up and Venari Crystalsmith did a huge help by constantly healing the tank. Not to mention my Furious Chicken which soaked up all the damage as it was the prime target for snipe attacks.
All in all, Crystal Jaguar was quite a champ and I really enjoy using it. Typically, I will use it for matches that have low mana cap so hell yes I will be using it again!
I am really new to this blogging but I will do my best, so any form of follows or upvotes will be really appreciated! And of course, reshared this on my twitter (@Rayius5)!
If you like this blog and wish to see further contents like this (or any other kind of comments), do let me know in the comment section.
Good Day
---
---