Weekly Challenge - Dragons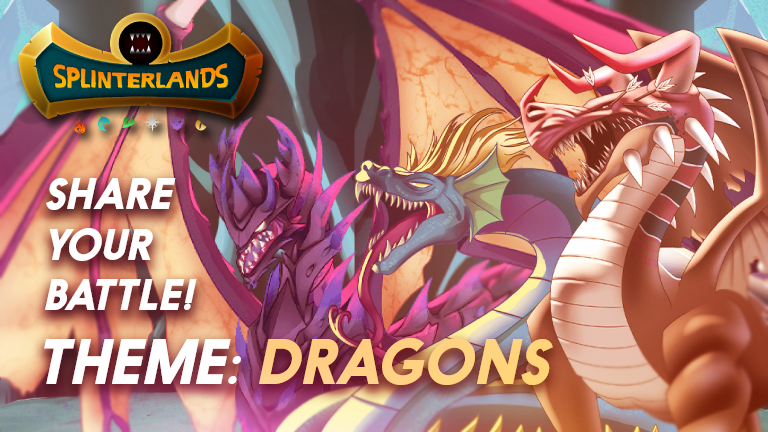 Once again we have dragons as the theme. Not only in this game, since history mankind has always regarded dragons as a creature that is ridiculously overpowered. Likewise in this game, the dragons are insane too. And I really love to use them!
Many a times, people just keep looking at their monsters and very often we tend to forget the Summoners! Summoners not only can allow us to bring forward the true menace of our monsters, it sometimes can make a huge difference in the entire match too. Introducing one of my favourite Summoner, Brighton Bloom!

I have a level 1 Brighton Bloom, and I would say this is like one of the best buys that I have made! It provides the monsters a "Flying" ability. So each time I see the match conditions with "Earthquake", I would use Brighton Bloom whenever possible and know that I would have an unfair advantage. Not only does it prevent my monsters from receiving damage from the "Earthquake", it actually increases their dodging abilities and are less likely to receive physical damages such as melee and ranged damage!
Now, let see an example of what I have been preaching thus far.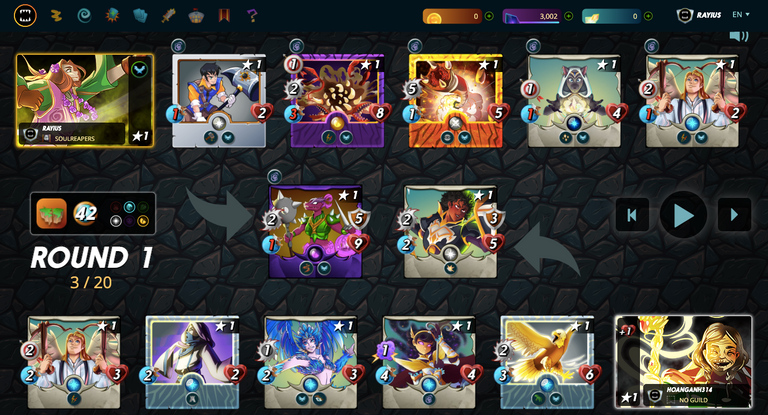 https://splinterlands.com?p=battle&id=sl_25d49ecf789b243c3b0e0d5d7635eef5&ref=rayius
Unfortunately, I feel that with Brighton Bloom I am so overpowered I feel that it is in a way cheating! Yes, it is that good! Now what I have is a high mana match with "Earthquake" as the match condition. With that, this is like the perfect set up!
I have a Djinn Chwala as my tank due to it's high health and armour, along with the "Thorns" ability, dealing 2 damage to anyone who attacks it with melee damage. This is like one of the best abilities for Tanks in my opinion. In the backline I have Armorsmith and Venari Crystalsmith as a supporter, one to replenish armour whereas the latter to replenish health. Armorsmith is on the second slot as Djinn Chwala is the only monster with armor, meaning that Armorsmith is a mere cannon flogger once the tank dies. Venari Crystalsmith is 2nd from the rear as it can constantly replenish my 3rd and 4th monster that has high health. I have The Vigilator, Sand Worm and Pelacor Arbalest as my main damage dealers and I swear, they are mad. This formation not only does it attack from the front, it also attacks from the rear, which is normally where people slots in their damage dealers.
Now the opponent do have quite a bit of monsters that gave me troubles, Truthspeaker that adds armour to all their monsters thus prolonging their lives from my melee onslaught, as well as the "Earthquake". Celestial Harpy, which took out my Armorsmith really quickly. Time Mage which reduces my speed due to it's "Slow" ability. Now reduction in speed might seem insignificant, but who attacks first can really make a difference, and it also reduces my ability to dodge their attacks.
Nevertheless, this match went perfect and work out really well. It was a great battle and everything went according to plan. I am quite sure my opponent was impaired with it's lineup as he was trying to slot in as many monsters with Flying as possible, thus not giving out the best. As you can see, 1 summoner can indeed change it all
Brighton Bloom is insane. I used to buy it when it is at a $4 range? Now it is at $6. Though it has been a 50% increase in price, but I would say it is worth it.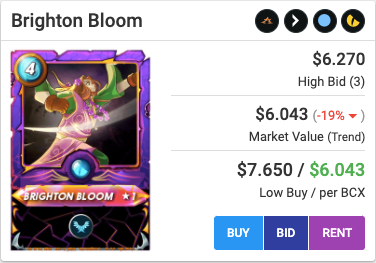 I would definitely use Brighton Bloom again. As long as it is a match with "Earthquake", Brighton Bloom would always be utilised again
---
---