Liverpool Was Hammered by Man City With A Loss 4-1
Liverpool was hammered by Manchester City with a 4-1 loss at the Etihad Stadium. It was a disappointing day for Liverpool fans as their team's hopes of winning the Premier League took a major blow with this defeat. The game started off on a positive note for Liverpool as they took an early lead thanks to a brilliant goal from Mohamed Salah. However, their lead was short-lived as Manchester City started to take control of the game, scoring four goals in the process.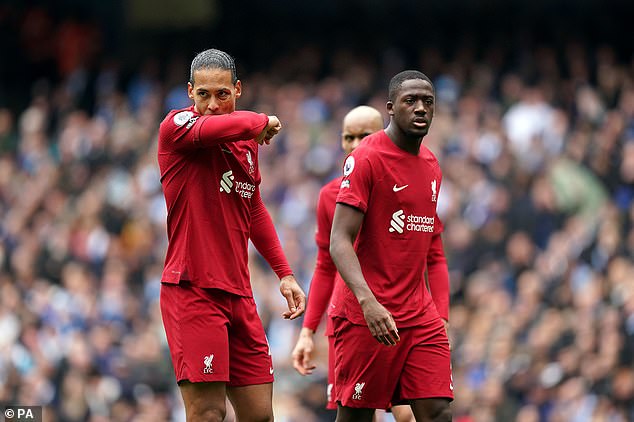 Source
Throughout the match, Liverpool seemed to lack the passion and energy that they are known for. Most of their players were not at their best and seemed to struggle to match the intensity of their opponents. This was particularly evident in the way Liverpool's midfield failed to control the game or create many chances for their forwards.
The only shining light for Liverpool in this game was Mo Salah who continued his impressive run of form, scoring the opening goal of the match. Salah has undoubtedly been Liverpool's most consistent player of the season so far and his performance in this game highlighted his importance to the team's success. However, even Salah's individual brilliance was not enough to save Liverpool on this day.
On the other hand, Manchester City played like a team possessed, with their players showcasing their individual skills and abilities to great effect. Goals from Alvaro, De Bruyne, Gundogan, and Grealish made the difference for the Blues, and it was a thoroughly deserved victory for Pep Guardiola's men.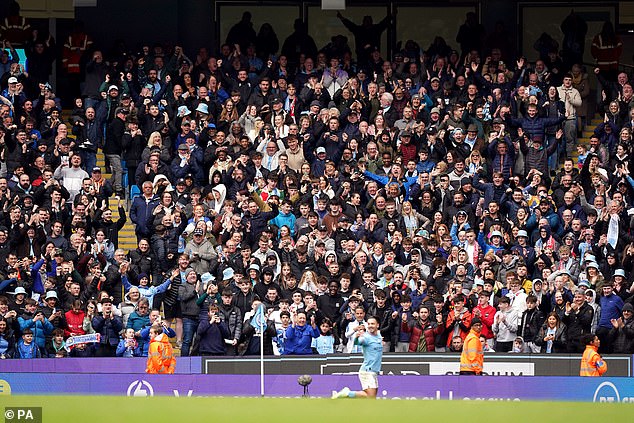 Source
In conclusion, Liverpool's defeat at the hands of Manchester City was a crushing blow for them. The Premier League is an incredibly tough competition and this defeat may have dealt a significant blow to their title hopes. However, there is still a long way to go in the season and Liverpool will need to bounce back quickly if they want to remain in contention for the title. Klopp and his team must learn from this defeat, and come back stronger in their next matches.
As a Liverpool fan, I was so sad with the loss!
Posted using SportsTalkSocial
---
---