🔵🔴RETOMEMOS la Info del mercado de Fichajes del Barca🔴🔵||🔵🔴LET'S RETURN to Barca's Transfer Market Info🔴🔵[ESP/ENG]
🔵🔴Bienvenidos🔴🔵||🔵🔴Welcome🔴🔵
Hola chicos y chicas, abejas futboleras, sean todos bienvenidos a este Nuevo contenido, este nuevo
#post
para la comunidad de @fulldeportes...estamos ya ha 27 de Diciembre , eso quiere decir que dentro de unos días comienza mi "intensidad" con respecto al mundo de los traspasos, noticias y rumores entorno al FC Barcelona. Recordemos que el cuadro catalán está pasando por un proceso de transformación a pesar de que Joan Laporta diga que no, esta es definitivamente otra "temporada de transición". El Barca hipotecó el club para realizar hasta 7 incorporaciones en el verano, poder pagar alguna que otra recisión que bajase aún más la masa salarial pero más allá de tener la plantilla "cerrada" el Barca, específicamente Mateu Alemany tiene atado al menos un jugador por "línea" y de esto hablaremos el día de hoy; así que Bienvenidos:
Hello boys and girls, soccer bees, welcome to this new content, this new
#post
for the
@fulldeportes
community...it's already December 27th , that means that in a few days my "intensity" starts regarding the world of transfers, news and rumors around FC Barcelona. Let's remember that the Catalan club is going through a process of transformation, even though Joan Laporta says no, this is definitely another "transition season". Barca mortgaged the club to make up to 7 additions in the summer, to be able to pay some other recision that would lower even more the wage bill but beyond having the squad "closed" Barca, specifically Mateu Alemany has tied at least one player per "line" and we will talk about this today; so welcome:
---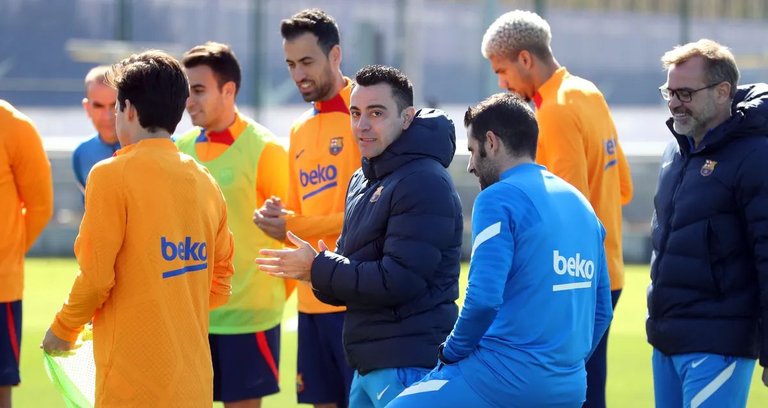 ---
🔵🔴El Barca pagará con su historia, no con dinero porque NO HAY🔴🔵||🔵🔴Barca will pay with its history, not with money because there is NO money.🔴🔵
Alemany mantiene intensas reuniones o cumbres con Xavi Hernández, este sabe de las necesidades del técnico pero como les comenté, el barca muy difícilmente podrá realizar incorporaciones pagando altos montos en traspasos, más bien se buscan jugadores que terminen contrato al final de la temporada 22-23 ya sea para incorporarlos como "Agentes Libres" o pagando un mínimo en Enero ya que desprenderse de algún jugador en el Mercado de Invierno significa buscar y realizar el reemplazo que perfectamente cuadre con el proyecto deportivo. Además de la difícil situación económica, la relación con el Presidente de La Liga BBVA Javier Tebas es bastante complicada pero el panorama tampoco es tan "negativo" ya que NO existe mejor persona para esta tarea que Alemany debido a que este también mantiene muchísimo contacto con Tebas, cosa que facilitaría la llegada de cualquier jugador sin "quebrar el Fairplay financiero" y que al mismo tiempo sea un fichaje lo suficientemente atractivo o mediático que ayude a elevar el nivel competitivo de la Liga, ese sería el acuerdo entre Tebas y Alemany.
Alemany maintains intense meetings or summits with Xavi Hernandez, he knows the needs of the coach but as I said, it is very difficult for Barca to incorporate players paying high amounts in transfers, rather they are looking for players who finish their contract at the end of the 22-23 season either to incorporate them as "Free Agents" or paying a minimum in January since getting rid of a player in the Winter Market means looking for and making the replacement that perfectly fits with the sporting project. In addition to the difficult economic situation, the relationship with the President of La Liga BBVA Javier Tebas is quite complicated but the outlook is not so "negative" because there is NO better person for this task than Alemany because he also maintains a lot of contact with Tebas, which would facilitate the arrival of any player without "breaking the financial Fairplay" and at the same time is a sufficiently attractive or media signing to help raise the competitive level of La Liga, that would be the agreement between Tebas and Alemany.
---
🔵🔴Hasta 3 jugadores "atados", el primero KANTÉ🔴🔵||🔵🔴Up to 3 players "tied", the first one KANTÉ🔴🔵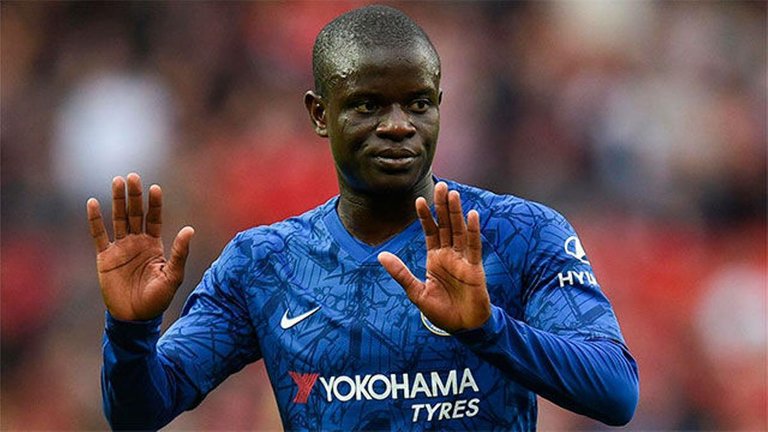 Uno de los jugadores que está pendiente por resolver su futuro lo más pronto posible es Kanté, mediocampista del Chelsea, donde al mismo tiempo se convertiría en el relevo de Butquets que se va en dirección a la MLS y con suficiente experiencia como para situarse en una posición bastante importante dentro de la plantilla, jerárquicamente hablando. Kanté termina contrato al final de la campaña 23 por lo que podrá negociar con cualquier club su arribo...ahora bien, como les dije, el Barca NO tiene cómo pagar grandes traspasos, por lo que para convencer a los jugadores de venir al club de ciudad condal el factor "clave" sería el proyecto deportivo, uno de los proyectos más importantes en la actualidad, ya sea por la juventud, calidad como también contar con jugadores de renombre que se encuentran consolidados. Recordemos además que Alemany está "cuadrando" cuentas por las renovaciones de Balde (revelación) Gavi y Araujo, jugadores que están llamados a liderar este "New Barca".
One of the players whose future is pending to be resolved as soon as possible is Kanté, Chelsea's midfielder, where at the same time he would become the replacement of Butquets who is leaving for MLS and with enough experience to be in a very important position within the squad, hierarchically speaking. Kanté finishes his contract at the end of the 23rd season, so he can negotiate with any club his arrival... however, as I said, Barca has NO way to pay big transfers, so to convince players to come to Barcelona the "key" factor would be the sporting project, one of the most important projects today, either by youth, quality and also to have renowned players who are consolidated. Let's also remember that Alemany is "squaring" accounts for the renewals of Balde (revelation) Gavi and Araujo, players who are called to lead this "New Barca".
---
🔵🔴Endrick no fue una opción real, pero Moukoko sí lo es🔴🔵||🔵🔴Endrick was not a real option, but Moukoko is.🔴🔵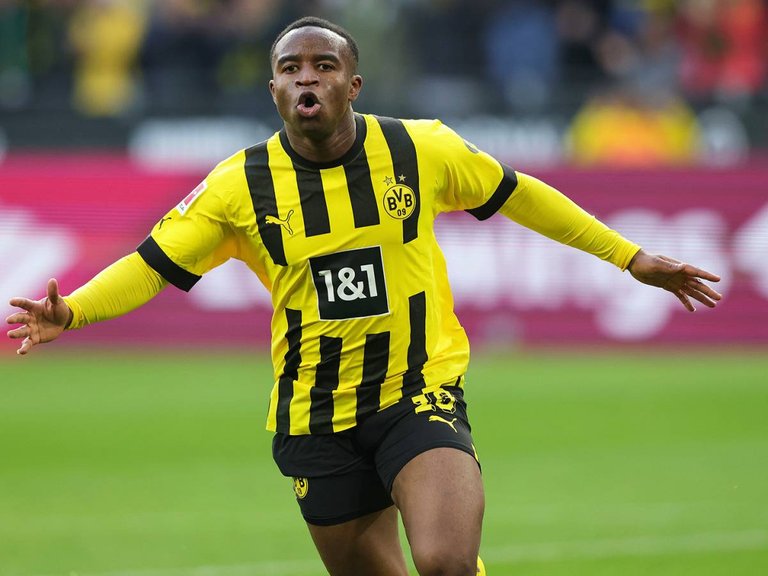 Endrick es la promesa brasileña que decidió irse al Real Madrid apenas cumpla la mayoría de edad (16), su costo fue el principal impedimento para un Barcelona que apela más a su historia que a su economía. Pero hay un nombre que también tiene muchísima proyección por su juventud, goles y también por haber sido ya convocado con su selección Nacional, Alemania. Estoy hablando de Moukoko joven delantero del Borussia Dormund donde ya ocupa un dorsal de la primera plantilla y lleva 8 goles esta temporada y 6 asistencias con tan sólo 18 años, este sería un fichaje de rendimiento inmediato pero también a futuro. Vale destacar que actualmente el Barca sólo cuenta con un "9" natural y es Lewandoski pero hay varios factores a tomar en cuenta. Moukoko no quiere quedarse estancado, todo lo contrario desea seguir creciendo y es consiente que en el Barca tendrá una competencia descomunal con otro Ex Dormund pero Juega a favor del Barca el hecho de que el joven atacante germano cada vez que ha tenido la oportunidad se ha declarado fan del Barca y de Messi, además de esto, su contrato también termina en el 2023...la gran incognita es el Lateral derecho, como les dije, Alemany tiene un jugador "atado" por línea, todavía no se ha revelado quién será el encargado de ocupar el carril derecho tras el bajo rendimiento de Bellerín y a la deseada salida de Sergi Roberto.
Endrick is the Brazilian promise that decided to go to Real Madrid as soon as he reaches the age of majority (16), his cost was the main impediment for a Barcelona that appeals more to its history than to its economy. But there is also a name that also has a lot of projection for his youth, goals and also for having already been called with his national team, Germany. I'm talking about Moukoko, young striker of Borussia Dormund where he already occupies a dorsal of the first team and has 8 goals this season and 6 assists with only 18 years old, this would be a signing of immediate performance but also in the future. It is worth noting that Barca currently only has one natural "9" and that is Lewandoski but there are several factors to take into account. Moukoko does not want to stay stagnant, on the contrary, he wants to continue to grow and is aware that at Barca he will have a huge competition with another former Dormund but it plays in favor of Barca the fact that the young German attacker every time he has had the opportunity has declared himself a fan of Barca and Messi, in addition to this, his contract also ends in 2023. ...the big unknown is the right back, as I said, Alemany has a player "tied" by line, it has not yet been revealed who will be in charge of occupying the right side after the poor performance of Bellerín and the desired departure of Sergi Roberto.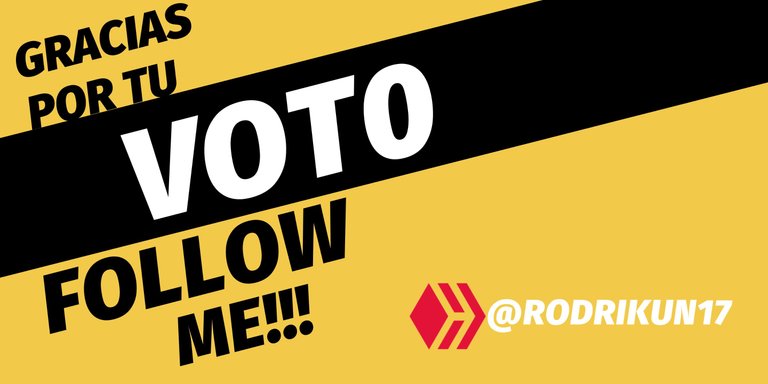 ---
---