Morning TT Ride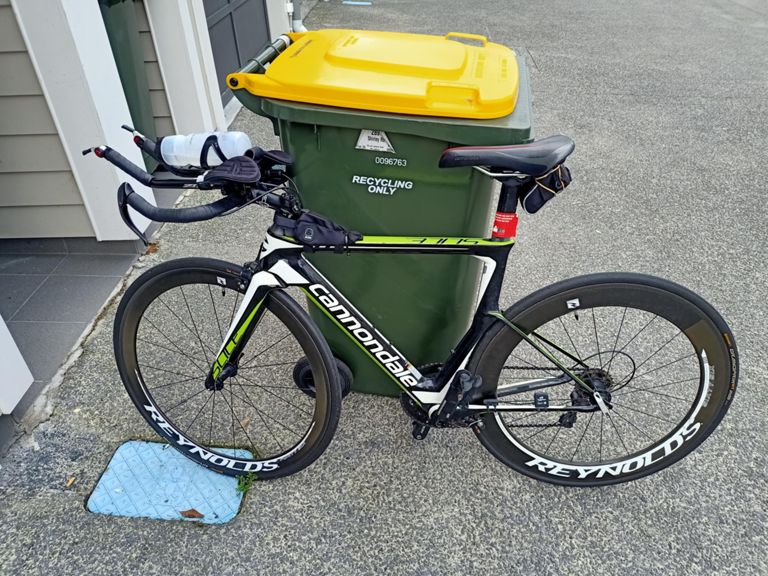 run.vince.run just finished a 45.29km ride, that lasted for 98 minutes.
This ride helped run.vince.run burn 954.6 calories.
---
Description from Strava: Please do not put this bike in recycling, it is just hold up the bike. Solo ride today on the time trial bike. A second day of calmer weather after some rainy windy weather. Surprised that it was so quiet put on the road today.
---
If you would like to check out this activity on strava you can see it here:
https://www.strava.com/activities/7672440879
About the Athlete: I am an Aussie living in Auckland, New Zealand and I love swimming biking and running with my fiancé. I tell people "I wanna change the world, one run at a time".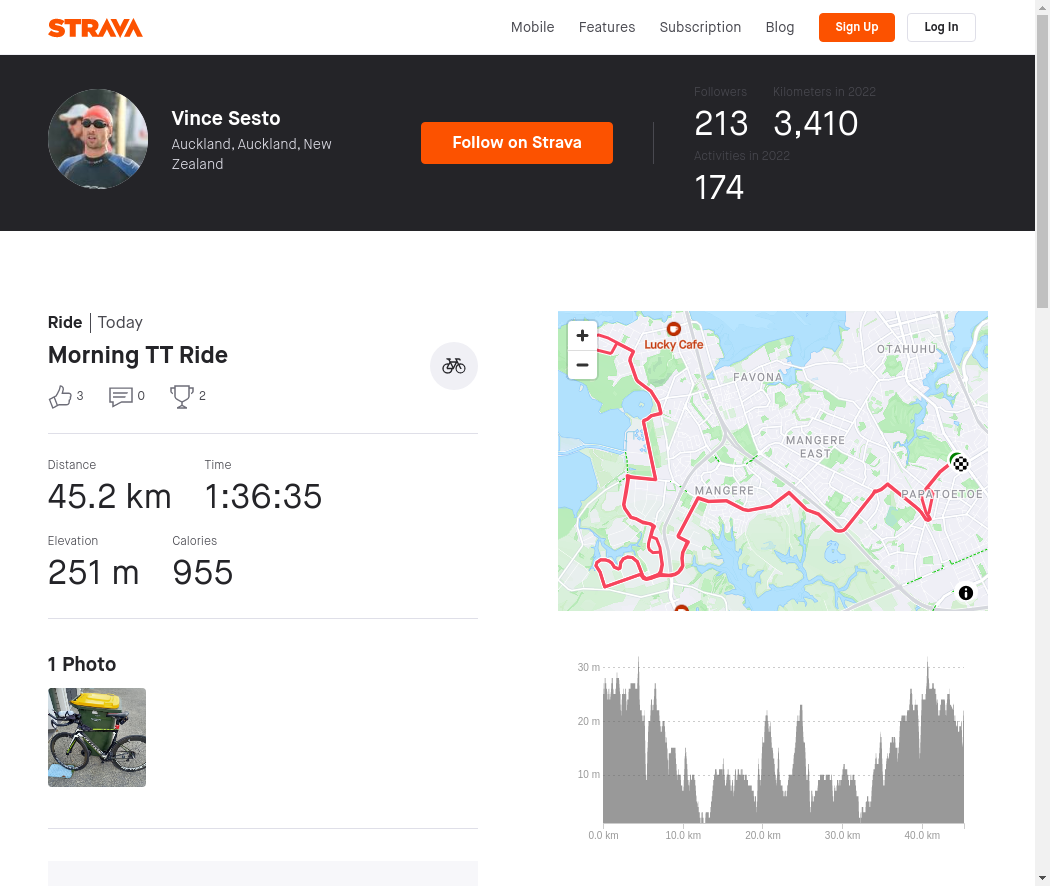 This is an automated post by @strava2hive and is currently in BETA.
---
---